Marvel at the gorgeous forms of the Corail table by Roche Bobois, a feat of design engineering using 3D-printing technology for an utterly unique and customisable table base and a glass top.
The innovative concept means that the consumer gets to use software (at home or in-store) to create their object's size, shape and weave effect, and then view their design in real time, thus completely resetting the brand and client dynamic. The 3D "genetic code" for each customer's table base is fed into a giant printer dispensing ribbons of ultra-high-performance concrete that hardens once layered. Combining high tech with high consciousness, the process allows for less transportation of materials and smoother manufacturing, while the fluid shapes and blissful contours of this model conjure images of nature: coral reefs, fungi growing from trees or giant shells. If this isn't the ultimate hero piece for your home, I'm not sure what would qualify.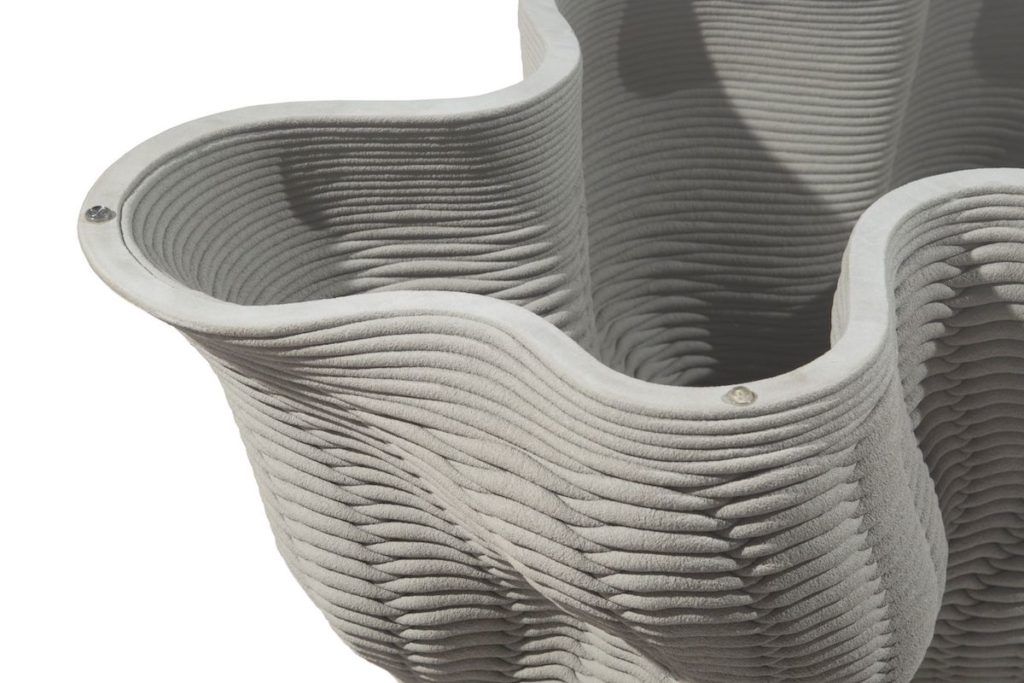 Developed with the design duo Antoine Fritsch and Vivien Durisotti, the Corail table features rolling curves and a unique design. The research behind the concept perfectly combines technological advancements and excellence with aesthetic accomplishments.
The Roche Bovois Corail table is available in five sizes:
Rectangular dining table L. 220 x H. 73 x D. 120 cm Rectangular dining table L. 250 x H. 73 x D. 120 cm Rectangular dining table L. 280 x H. 73 x D. 120 cm Round dining table H. 73 x Ø. 160 cm
Round dining table H. 73 x Ø. 190 cm