We often overlook museums as stodgy warehouses of dusty relics most convenient for when visiting out-of-towners need something to do. What we often forget that museums house the keys to our existence, how we came to be, or even why your annoying aunt is so obsessed with you putting on sunscreen or about when you'll get married. Cultural and societal attitudes and conventions are stored within the paintings, the statues, the clothes, the fossils that we've salvaged and preserved over the centuries.
Given the unbelieveable variety and scope of these institutions, we've asked the more culturally inclined members of the editorial team to weigh in with their favourite.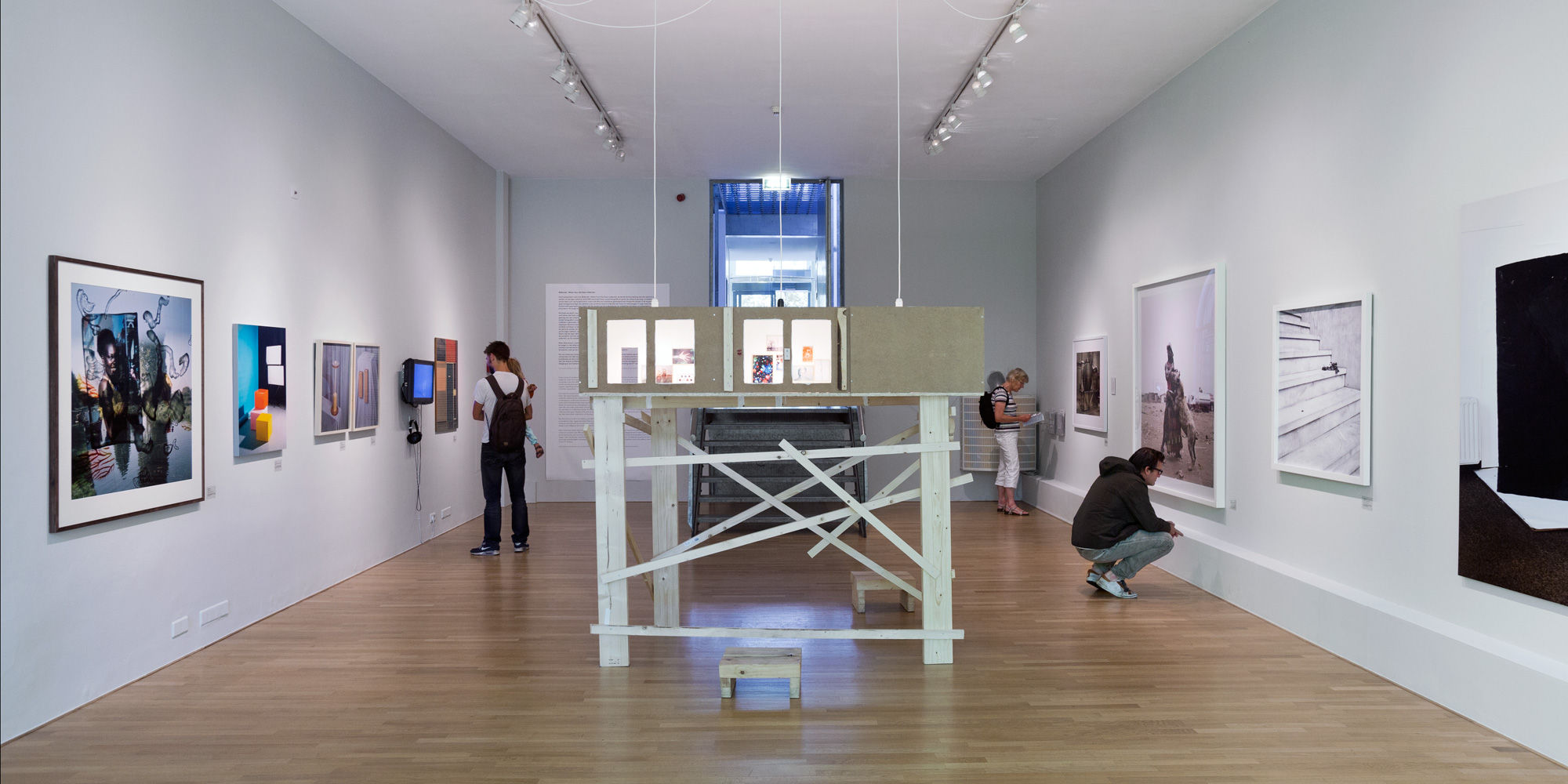 Christina Ko (Editorial Director)
Foam Museum in Amsterdam, Holland
Gigantic museums overwhelm me, and there's nothing better than an institution that appreciates the value of a succinct, well-curated programme. You could probably breeze through the entire grounds of this canal-side museum in 10 minutes if you're really efficient, but Foam, a photography-exhibition organisation in Amsterdam, always presents an intelligent line-up and a forward-thinking agenda. It's also responsible for the exceptional Foam magazine, and supports up-and-coming photographers with a variety of grants and initiatives, resulting in solo shows by the likes of Ren Hang and Daisuke Yokota – though established names, such as William Eggleston and Ai Weiwei, are also part of the diverse roster. This September, the museum will show a retrospective of the work of the late Masahisa Fukase, Private Scenes, that shouldn't be missed.
Jon Wall (Editor-at-Large)
Deutsches Museum in Munich, Germany
If you're fascinated by science and technology, the Deutsches Museum is a wonderland. It has almost 30,000 exhibits – everything from full-size boats and planes to a Faraday cage, in which, twice daily, a human guinea pig is bombarded by high-voltage electricity and then steps out, miraculously unharmed. Its tower is amusingly nerdy, too: instead of clocks it carries a barometer, hygrometer, a thermometer and a wind gauge. I've spent days in here, though once – much to the amusement of the audience – I fell asleep in its planetarium and began snoring loudly. Let's put that down to jet lag rather than late-evening carousing at the Augustiner Bräustuben, shall we?
Stephen Reels (Copy Editor)
Natural History Museum in London, UK
Even though the replica bones of Dippy the diplodocus have been replaced by the equally enormous skeleton of Hope the blue whale in the entrance hall of London's Natural History Museum – dismaying legions of dinosaur-loving kiddies – the revered Kensington scientific institution is still an unmissable stop on a trip to London. Its labyrinthine galleries and archives house a mind-boggling 80 million specimens drawn from the fields of zoology, botany, palaeontology and the Earth sciences, stretching back 4.5 billion years to the formation of the Solar System. My most magical experience came after attending a talk on black smokers, the hydrothermal vents on the ocean floor that support bizarre animal communities. Very few people on Earth have had the privilege of touching a black smoker, yet the speaker had a precious one-metre-long piece to show. After everybody had left, I asked in reverential tone if I could touch the black smoker …
Zaneta Cheng (Fashion Writer)
Saatchi Gallery in London, UK
Given that fashion is my beat, I really wanted to say that my favourite museum is the Victoria & Albert Museum in London. Fashion history exhibitions have always been my jam but because of my high arches and an easily beleaguered lower back, I find the space too large and unwieldy. That's why I opted for the Saatchi Gallery. Despite the dodgy tabloid reputation of its owner, the exhibitions spanning art and various cultural touchpoints like fashion, pop culture and (gasp!) cars are always exciting, piquing my interest even when the rooms are devoted to something as obscure as artistic reinterpretations of Rolls-Royces. A motoring enthusiast I am not but still I spent 40 minutes strolling from room to room – and isn't that what good museums are supposed to do? Give you just enough for you to be interested in the topic going forward and know when to end before you're well and truly bored?
Georgia Parungao (Associate Digital Manager)
Stedelijk Museum in Amsterdam, Holland
The Stedelijk Museum is a jewel in the art scene in Amsterdam, set right in the Museumplein, with its better-known siblings Van Gogh museum and Rijksmuseum. I remember it being filled with works by VanGogh, Monet and Kandinsky, along with Haring and other modern artists. It's difficult to be bored as you roam around various floors and rooms filled with neon sculptures, photo exhibits and technology.
Jessica Furtado (Intern)
Museu de Arte de São Paulo Assis Chateaubriand (MASP), São Paulo, Brazil
The São Paulo Museum of Art, or MASP, is an artistic experience that starts with its architecture. A metaphorical postcard of the city, MASP differs from other museums in the sense that there's virtually no hierarchy in the works displayed. It's a large space, so exhibitions have to often get creative when dealing with the lack of walls on its second floor, but that also establishes an atmosphere in which visitors are not only fully able to appreciate the art on display, but to also observe the contrast between the building's open metal structure and the bustling city views of the Avenida Paulista outside. Whether you're a Renoir enthusiast or have never heard of him, in MASP you'll be able to feel the electric goosebumps of "fluctuating" art in glass displays throughout its open spaces.
Jesse Grossman (Intern)
War Remnants Museum, Ho Chi Minh City, Vietnam
Growing up in America, the Vietnam War has always been a confusing topic. I was never sure how to feel about it or understood either side in the battle. When I visited Ho Chi Minh City this year, however, everything changed for me when I went to the War Remnants Museum. Although it was incredibly depressing, it helped me comprehend the atrocities of war and made me question my pride in my country. The images and artefacts are incredibly moving and the whole museum feels like a story being told. Be prepared to get teary-eyed, but this is absolute necessity in any visit to the city, no matter where you come from.