There are a hundred and one ways to tell someone you love them. You could whisk them off to a romantic staycation. Or surprise them with a delectable meal. But traditionally, flowers have always has been a pretty foolproof way to express one's feelings. Are you looking for a bespoke bouquet or a regular subscription for luxury florals? Here is a list of the city's most luxurious floral ateliers to suit all your needs and occasions.
Blooms & Blossoms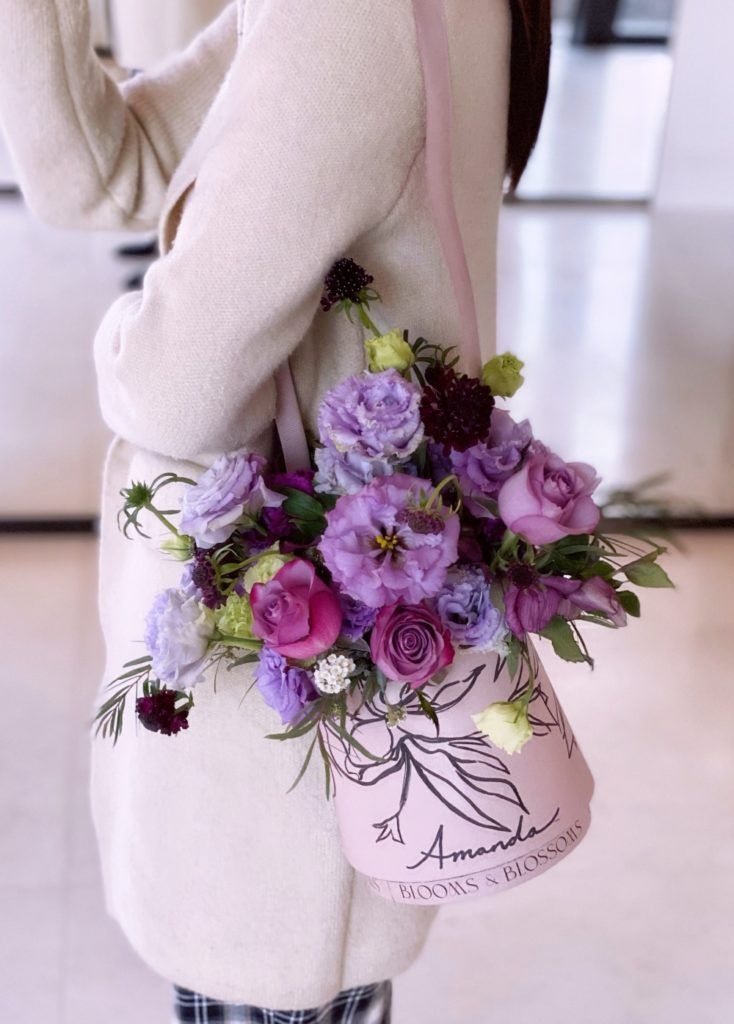 Blooms & Blossoms has curated a new capsule called Bloom Bucket in Love, which gives the classic bouquet a stylish twist. Instead of being wrapped in layers of wax paper and plastic, its luxury florals are presented in a beautiful bucket bag – an olive-green bucket and a dark red bucket were launched earlier this year.
Timed with the incoming Valentine's Day, Blooms & Blossoms has launched a new colour, a dusty pink that's all about romance. The floristry is also offering a limited-time personalisation service for the Bloom buckets, so you can have your loved one's name written on the bucket. The personalisation service requires pre-ordering five days in advance.
Ellermann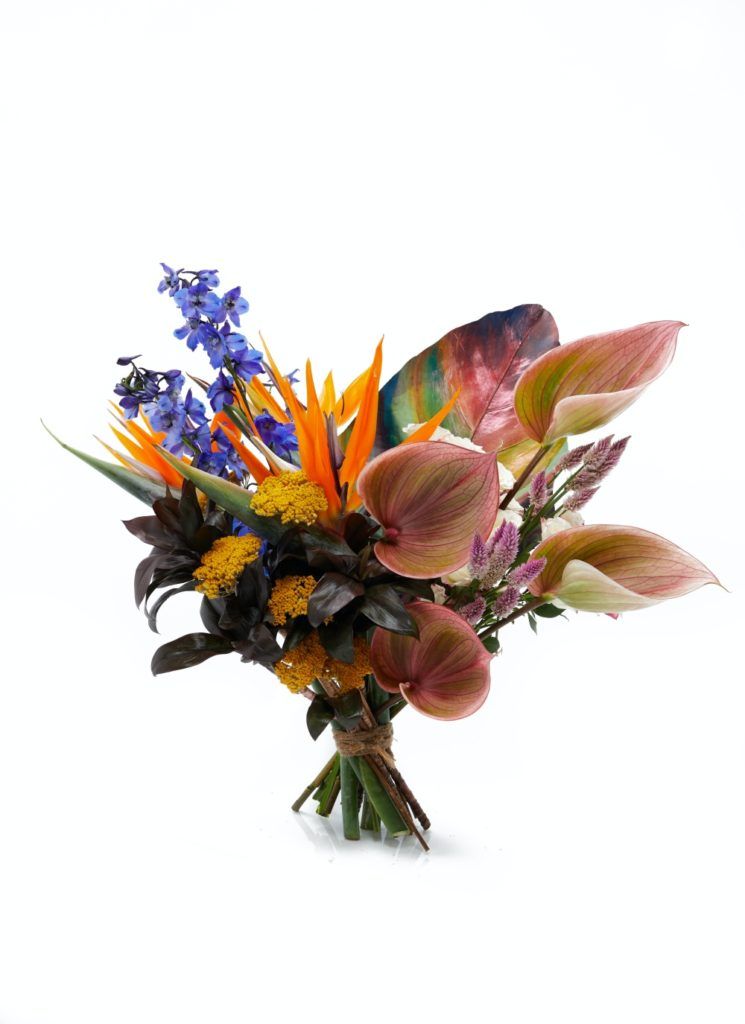 Ellermann was created by Diane Nittke in 2011 as floristry and a tribute to her grandmother, Berta Ellermann. And ten years since then, the team is still just as dedicated to passionately create and educate their clients about floral arrangements. Marking a milestone this 2021, the brand is seeing a metamorphosis with a new direction and more modern designs. The Ellermann birthday bouquet, aptly named Ellerman X, showcases blooms in vibrant colours of cobalt blue, vivid saffron, and electrifying pinks. Each bouquet comes with a hand-painted tropical leaf, making the bouquet truly quite unique.
Flannel Flowers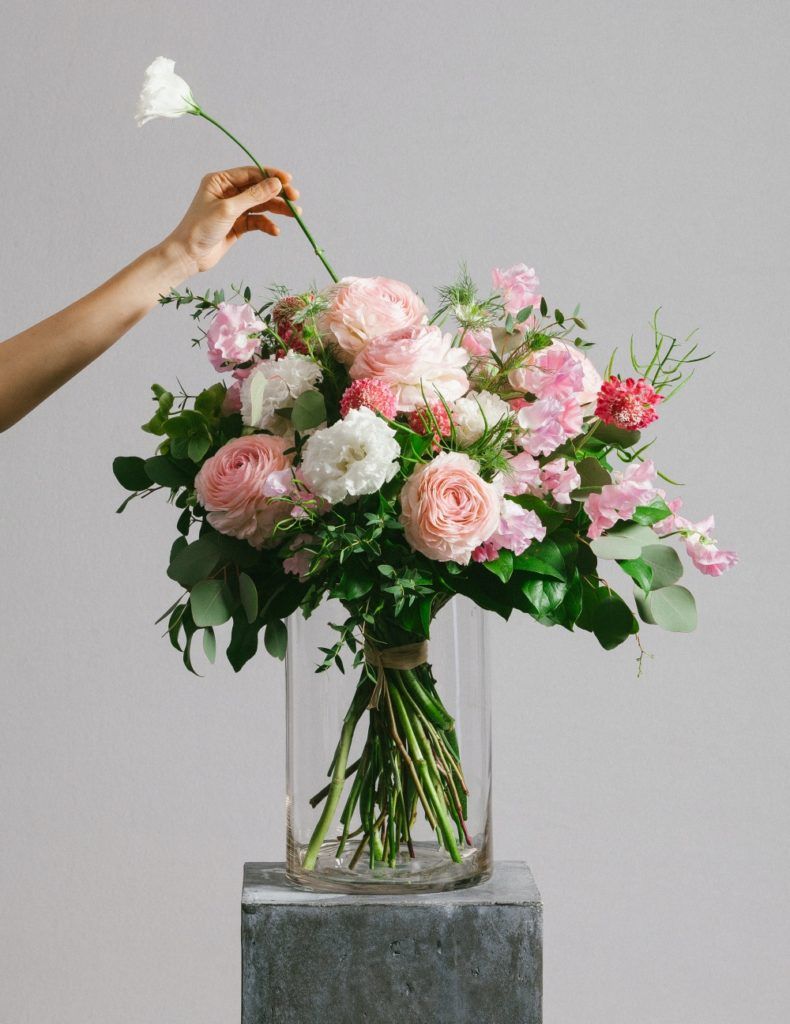 Since 1994, Flannel Flowers has built upon its reputation as a premium bespoke floristry, focused on quality, creativity, and an elegant approach to flowers. The symbolism of the red rose is universal, delivering a powerful message of love, but a bouquet of red roses also seems a tad unimaginative in this day and age. The Rose Noir bouquet at Flannel Flowers might change your mind. Using roses in a deep wine colour, accompanied by elegant raspberry coloured Ranunculus and dark purple seasonal flowers, the romantic bouquet is given a fresh perspective.
The Floristry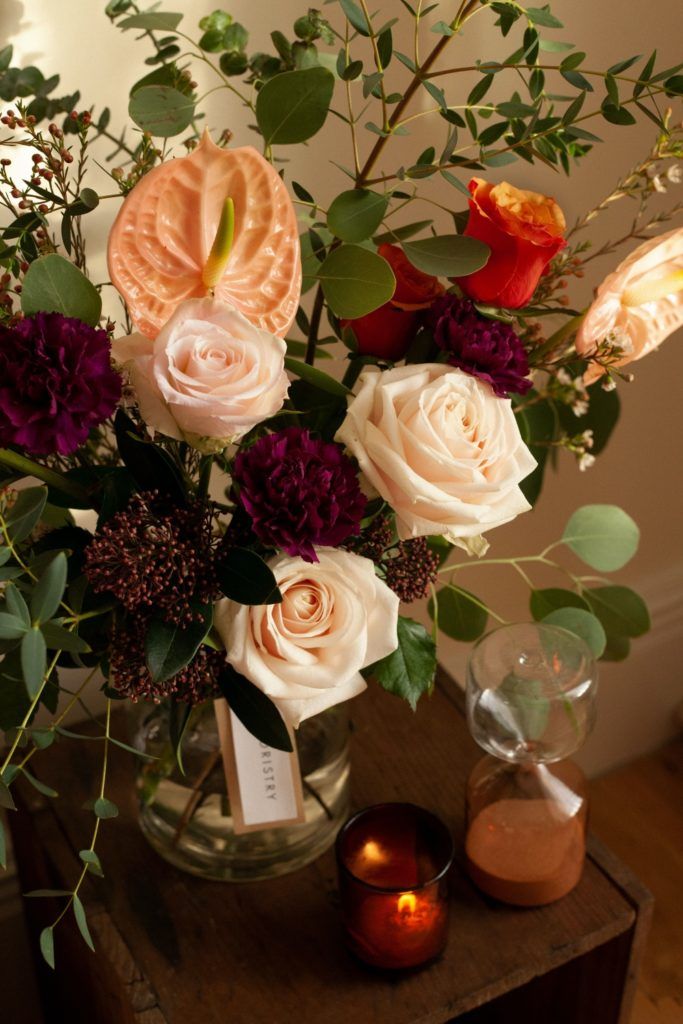 For fresh-from-the-fields style bouquets, head to The Floristry, whose popularity is on the surge as we gravitate towards more natural bouquet stylings. Apart from bouquet styles, The Floristry also arranges its luxury florals in beautiful clear or amber glass jars. Package your bouquet with its soy wax candles and home sprays for that extra intimate touch.
For Valentine's, the Lover's Isle Bouquet is a deep red, purple, and pink bunch inspired by the Welsh patron saint of love Dwynwen. For the free-spirited, there's the Gypsy Heart bouquet, which comes in a more burnt orange and blushing pink palette. Why settle for one bouquet when you could get a subscription? The Floristry also offers floral subscriptions, so you could gift your loved ones sweet-smelling bouquets beyond Valentine's Day.
Fleurique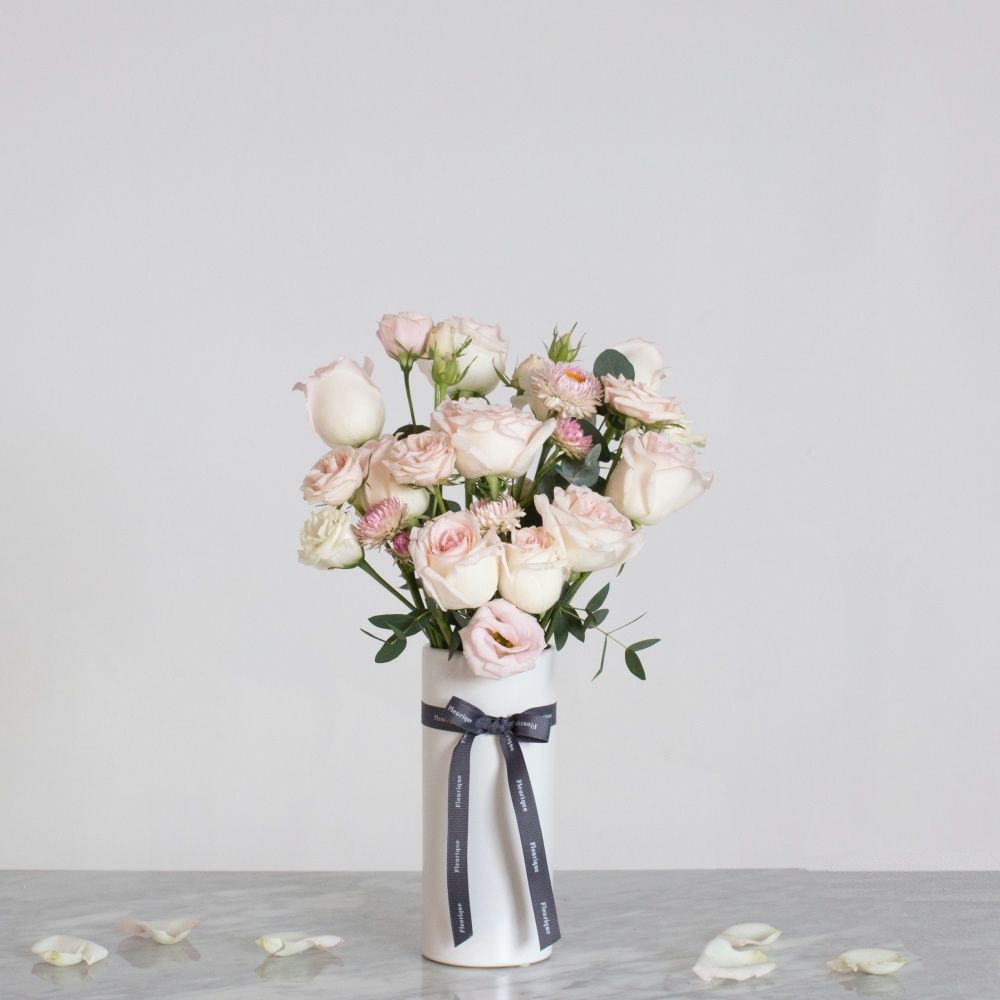 If you could describe a Fleurique bouquet in three words, it'll be this: elegant, delicate, ethereal. From blushing pinks to creamy whites and pastels, the florals are all curated to bring a sense of calm and harmony to your space. For Valentine's Day, the Blush Flower bouquet mixes pale pinks and delicate whites to remind us of cloud-filled sunset skies and lazy afternoons.