Carmen Yim and Leslie Tsang on the Pursuit of Perfection, from Work and Life to the Ultimate Foundation
When it comes to beauty secrets, we only learn from the best.
Prestige society editor Tiffany Poon talks to the founder of Life in Motion, Carmen Yim, and Movers and Cashmere's Leslie Tsang about maintaining confidence and how they seek the very best in life, whether it comes to work, play or even the foundation they use on a daily basis.
What is your definition of confidence?
Carmen Yim: For most of us, material possessions are things that can boost our confidence, but I'm slowly learning to put my faith in God. I feel self-assured and positive when my mind is at peace.
Leslie Tsang: Confidence comes from within. I believe it's up to oneself, not others, to decide which type of clothing is best for their body type, or which foundation best suits their skin type. Just like Tom Ford's latest Shade & Illuminate Soft Radiance Foundation — radiance also comes from within.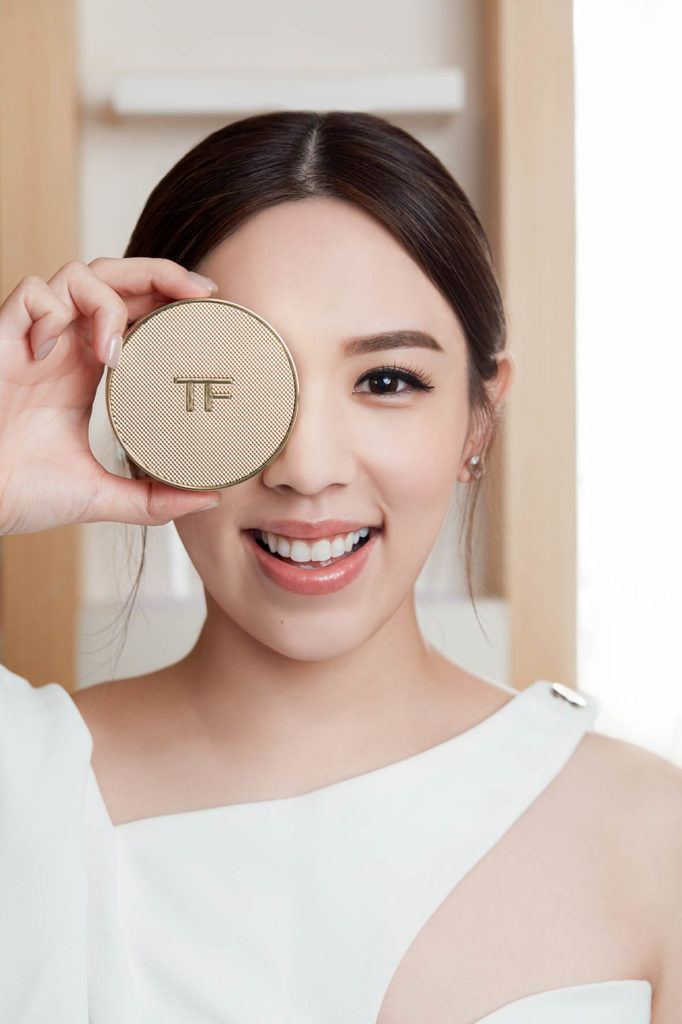 Tell us about your recent work life and how you stay beautiful from the inside out?
Carmen Yim: Stay positive and believe God has a plan. Trust it, live it and enjoy it. I've been working on my new venture Life In Motion. Leveraging our experience and knowledge with LED technology, we've developed a range of products — Honey, Honey Pro and Sterify — to kill germs and bacteria with UV-C LED lighting.
Leslie Tsang: I founded Movers and Cashmere about six years ago and there have been many ongoing collaborations ever since. We are currently working on another project with more than 100 designers and architects around the world about their ideal sweater, and we will create one according to their response. It's important to achieve a healthy balance between work and leisure. The right amount of exercise and rest are crucial to stay beautiful from inside out.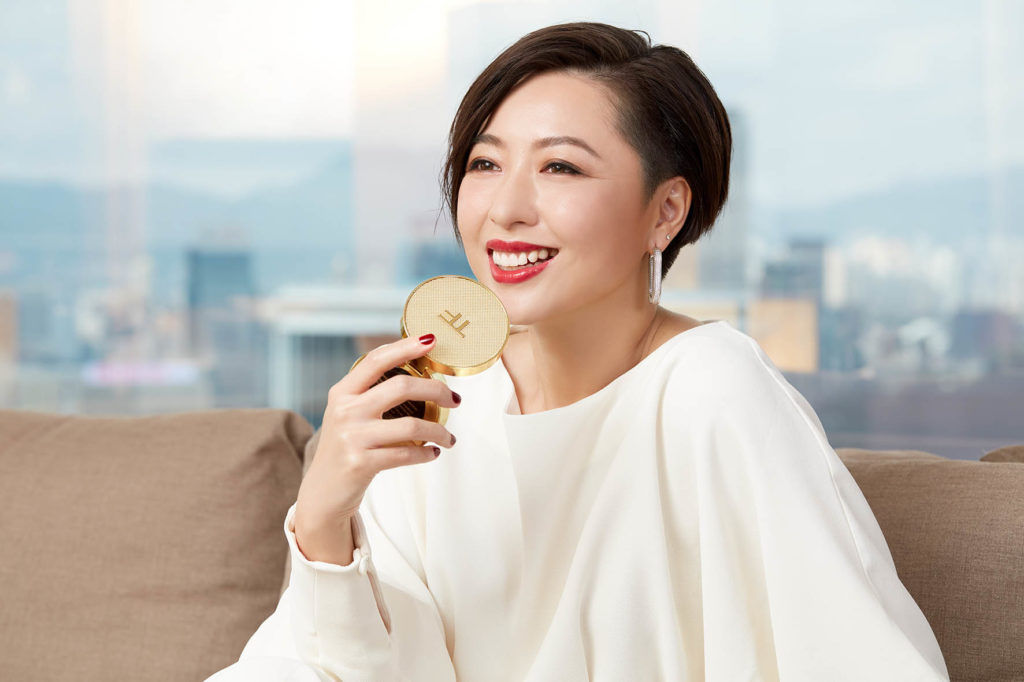 Which face features are you most confident about, and why?
Carmen Yim: My brows. I love how they are perfectly balanced.
Leslie Tsang: I'm most confident with my eyes. Not only happiness, eyes can also communicate love, respect, and all kinds of emotions.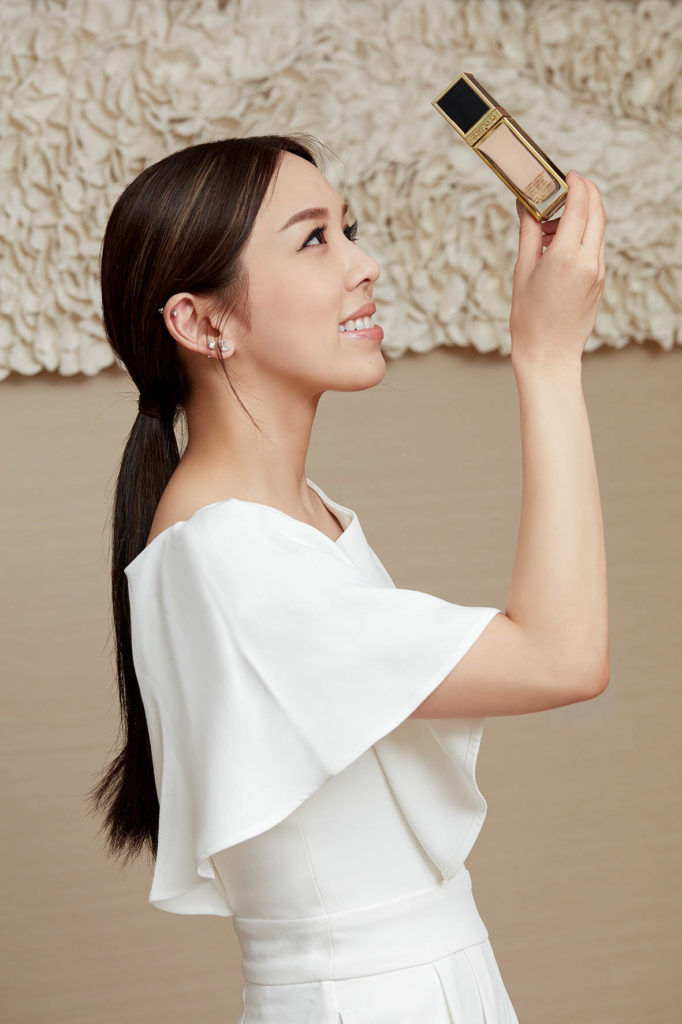 Describe your work look. How is it different from your casual look?
Carmen Yim: I try to be as presentable as I can be once I'm out the door, so my work look is the same as my casual look, which usually consists of soft brows, mascara, eyeliner and a thin layer of foundation.
Leslie Tsang: My work look is quite different from my casual look. For normal days I'll opt for a lipstick and thin layer of foundation; as for work I'll go with a higher coverage foundation with contours and highlight.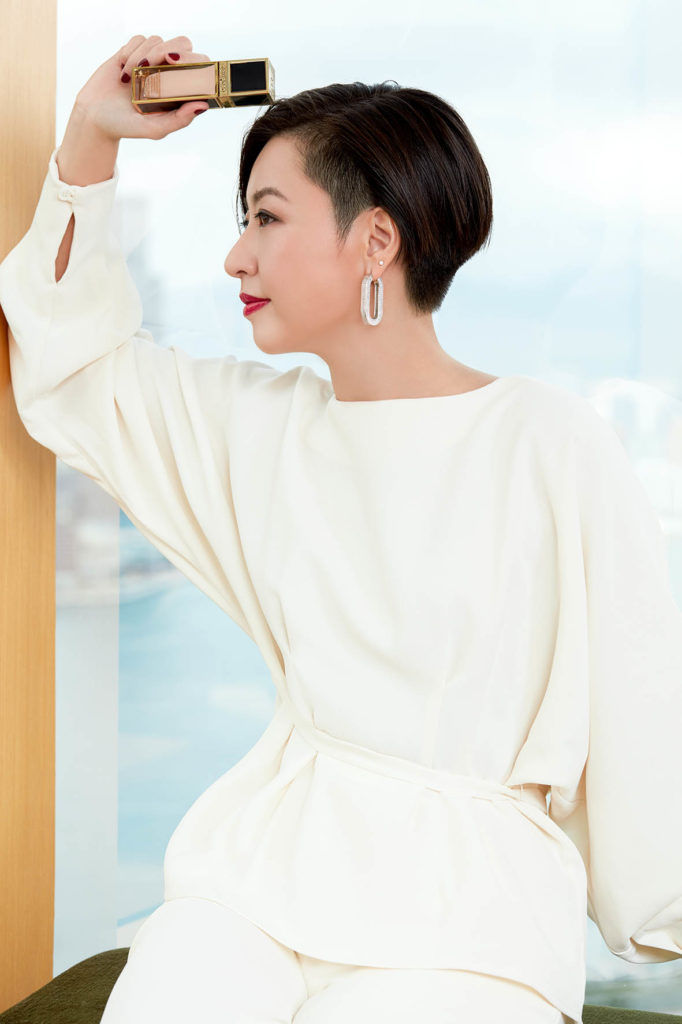 What do you look for in your foundation?
Carmen Yim: Coverage and skincare benefits.
Leslie Tsang: It must be lightweight, light-reflective and feel like a second skin.
What do you like about Tom Ford's Shade & Illuminate foundation?
Carmen Yim: Besides fulfilling my need for medium to high coverage with high-quality, precious ingredients that benefit my skin, I like that it's breathable, with a flawless finish and a long-lasting formula.
Leslie Tsang: Yes, I love Tom Ford's Shade & Illuminate foundation — in fact I'm wearing it today. It smooths my skin to give it an even, symmetrical base for highlighting and contouring, and it gives my skin a three-dimensional yet natural radiance which I absolutely love.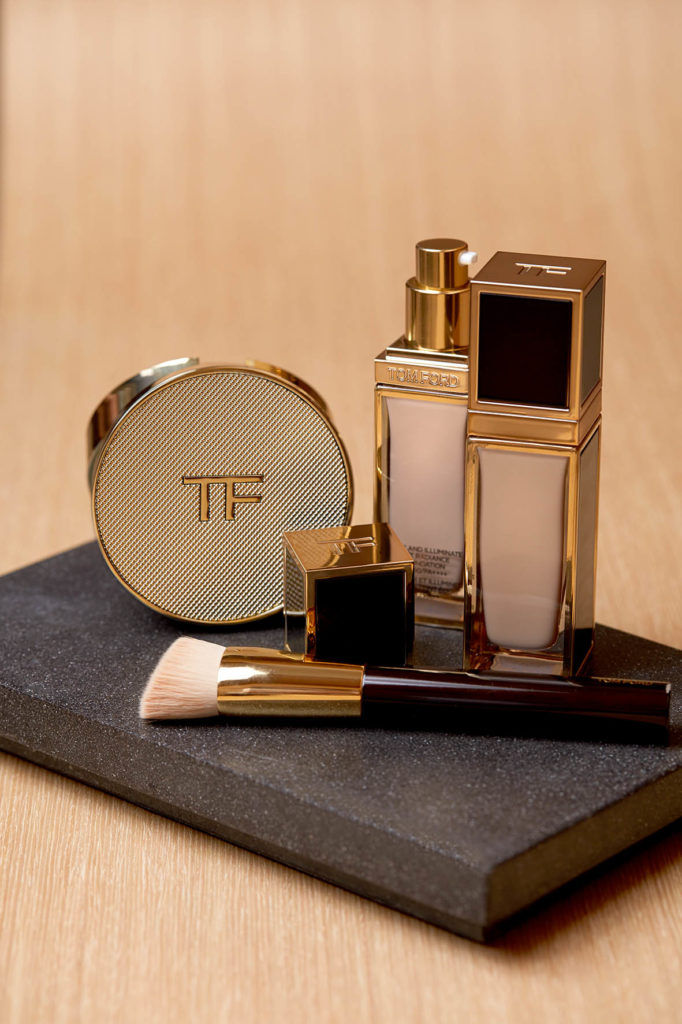 Why do you like Tom Ford? What's your favourite Tom Ford signature fashion or beauty item, and why?
Carmen Yim: Tom Ford has always been known for his unique and ahead-of-the-curve vision, whether it is in fashion or in beauty. The packaging of his products is so stunning and tasteful, they look great on my bathroom counter – in fact, overall, his products are sleekly designed, with unique formulas you can't find anywhere else. My favourite product is definitely the Shade & Illuminate Cushion Foundation — lightweight, long-lasting and comes with SPF 45/PA++++.
Leslie Tsang: Mr Ford is known as a cool, sophisticated, hands-on designer and entrepreneur, which I can relate to. Tom Ford lipsticks come in luxurious packaging and amazing colours, making them a staple in my makeup bag.
Get the Tom Ford Shade & Illuminate Soft Radiance Foundation SPF 50/PA++++ at HK$930 at Lane Crawford here.
Get the Tom Ford Shade & Illuminate Foundation Soft Radiance Cushion Compact SPF 45/PA+++ at HK$710 at Lane Crawford here, an exclusive set is also available only at lanecrawford.com.hk for HK$580. Get it here.
Tom Ford Beauty Store and Beauty Counter
Harvey Nichols, The Landmark
K11 Musea, Victoria Dockside, Tsim Sha Tsui
L2 Beauty Zone, Harvey Nichols, Pacific Place
Lane Crawford, Canton Road, Tsim Sha Tsui
Lane Crawford, ifc Mall, Central
Lane Crawford, Times Square, Causeway Bay
New Town Plaza, Shatin
SOGO Causeway Bay
The Gateway, Tsim Sha Tsui
(Location: The Upper House)