Rings that promise, rings that bind – Austy Lee's latest toi et moi rings celebrate love that's different, unique and all-encompassing.
Love is a funny thing. For some, it's meeting their best friend, a soulmate, someone whose thoughts and actions are so like their own that they immediately click. For others, it's an attraction to the unknown, meeting someone wildly different who thrills and excites them, drawing them out of their comfort zone and opening them up to new things.
Austy Lee's latest jewellery rings are for the latter coupling, jewellery inspired by falling in love with someone who's the complete opposite of you. Like yin and yang, concave and convex, somehow opposites attract and fit together naturally, complementing each other perfectly.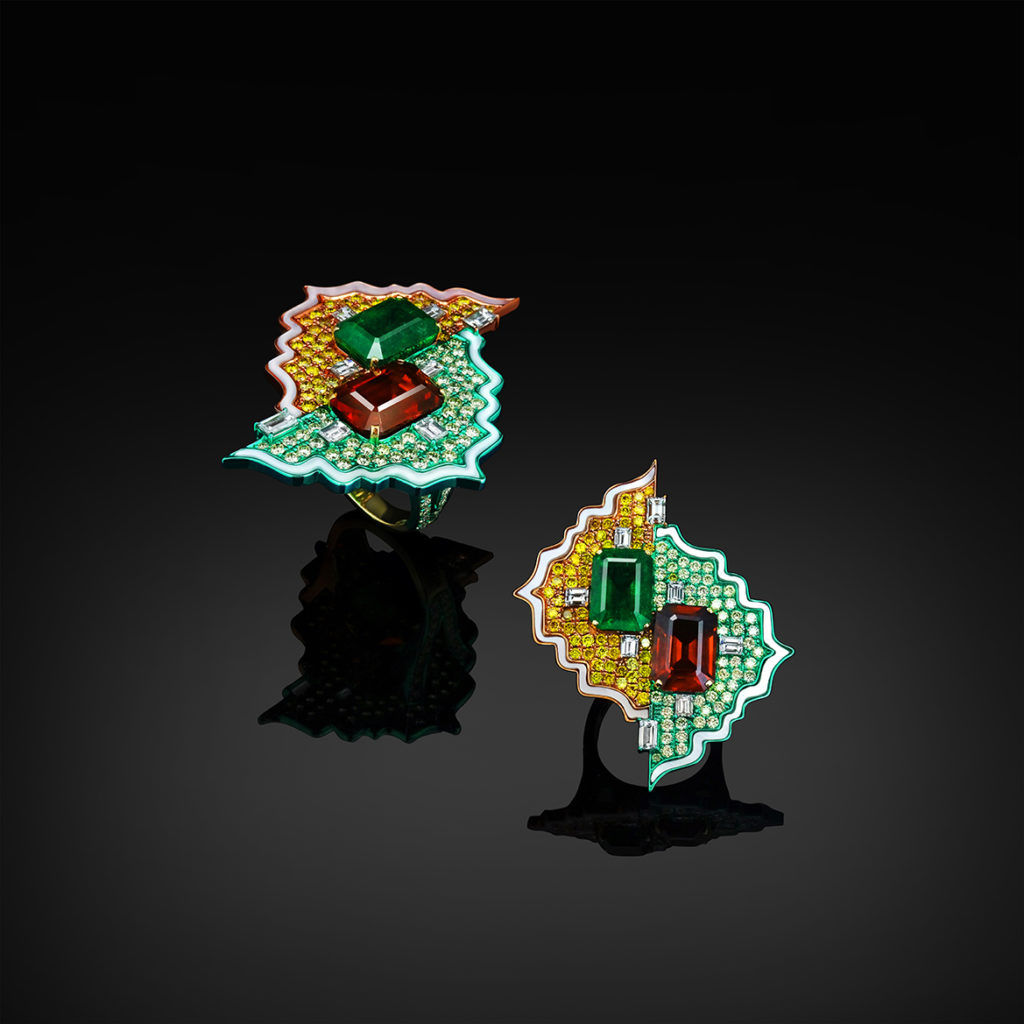 The Obliquity Temples Ring in the Dizygotican Collection almost looks like two halves that have been broken apart and melded back together again with its corners unaligned, conveying a sense of jarring togetherness. In yellow gold, the ring is set with two centre stones – a Zambian emerald and a spessartine garnet. Edged in mother-of-pearl, fancy orange-yellow diamonds, champagne diamonds and white diamonds decorate the intricate base plate of the ring.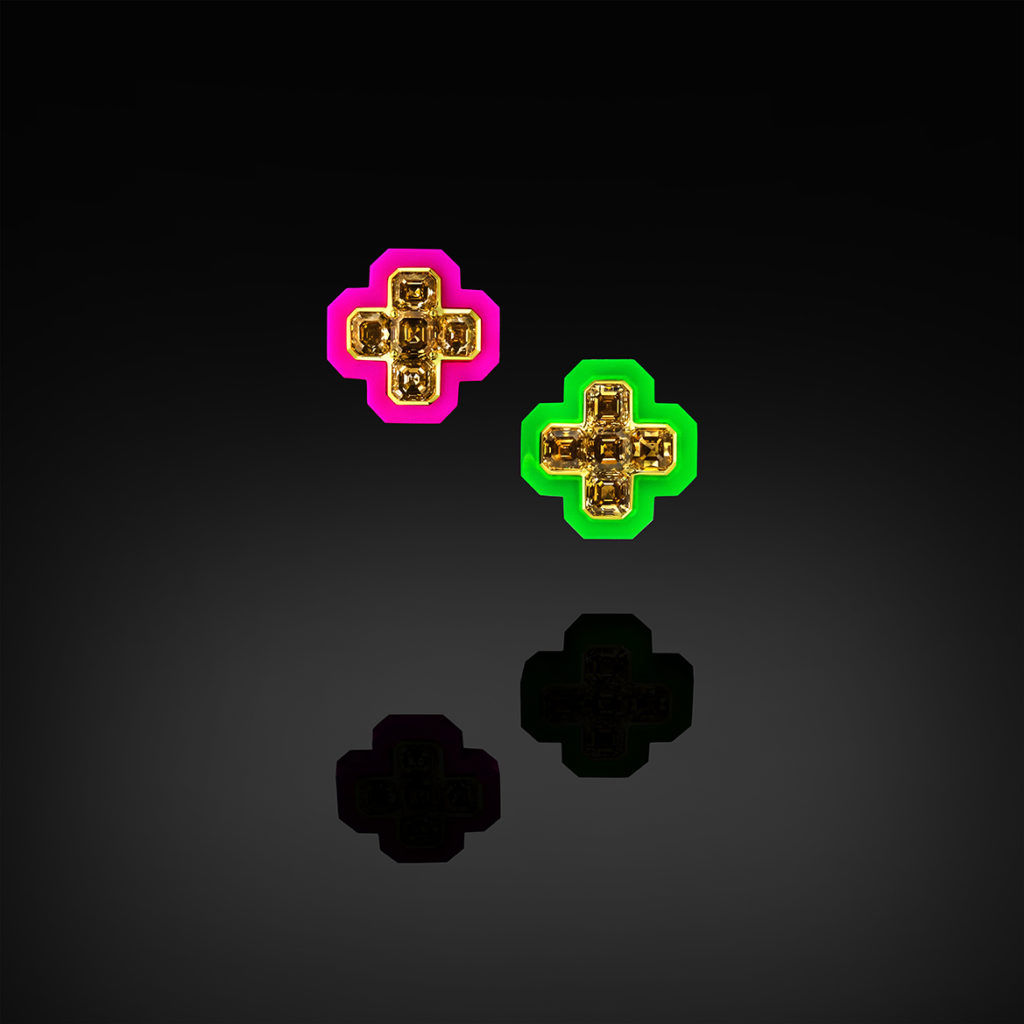 The Acrossing with Rainbow earrings is another jewellery piece that depicts how colours on opposing ends of the spectrum wheel actually look really pleasing to the eye when they come together. From Austy Lee's 10th Dimension Collection, the earrings in rose gold are set with vivid neon pink and green ceramics in a cross motif, with champagne diamonds glittering in the centre.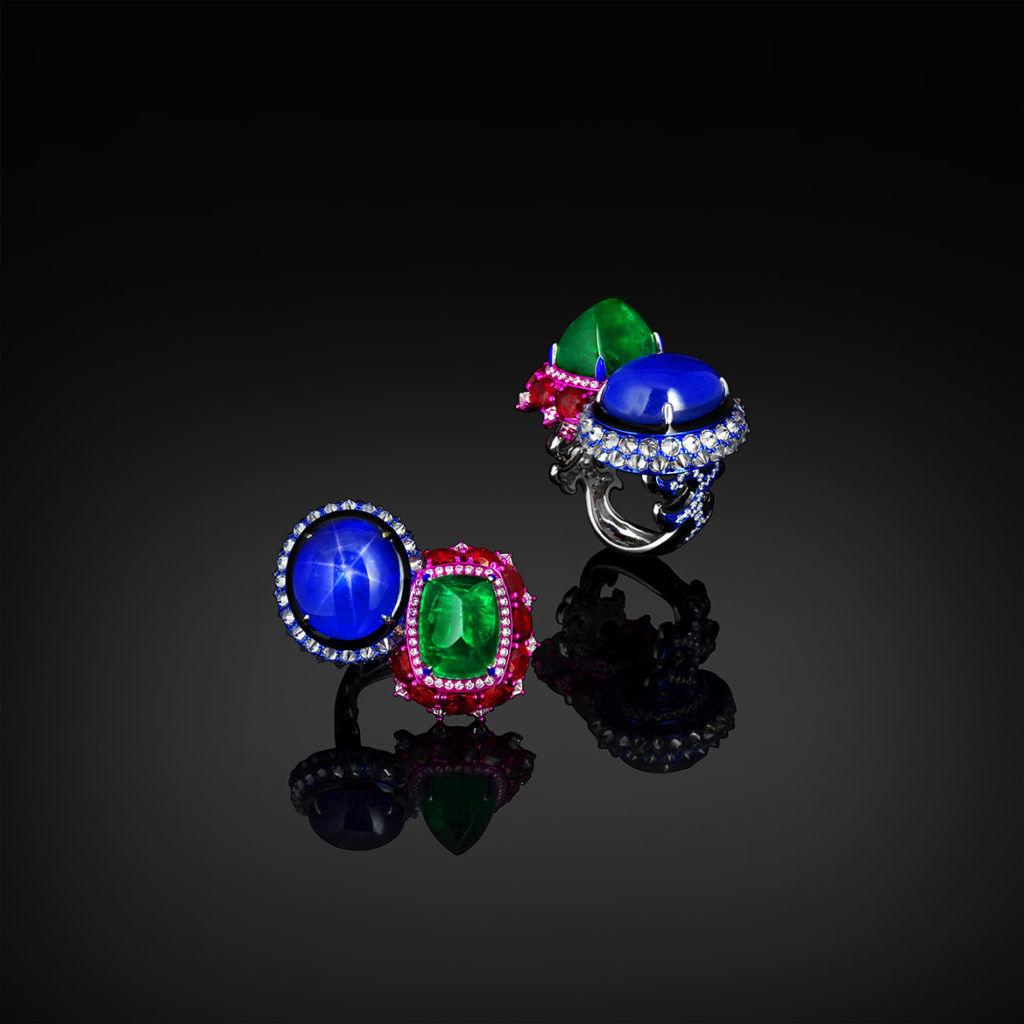 From the Jade Dynasty Collection is the Flowers Between Spring and Winter Ring, a poetic composition that juxtaposes the cool of an unheated Sri Lankan blue star sapphire with the fire of a vivid Zambian emerald. Surrounding the sapphire is a ring of black enamel, while the emerald is encircled by unheated Mozambican pigeon-blood rubies.
Amoebas are strange, shape-altering organisms that have captured Austy Lee's attention – he created the Neon Amoeba ring in the 10th Dimension Collection to pay tribute to its fluid and inconstant beauty. The between-the-fingers ring showcases an oval-shaped yellow sapphire at one end encircled by red and turquoise enamel, while at the other end, in complete contrast, is an emerald-cut Zambian emerald, with straight-edged orange and royal-blue enamel.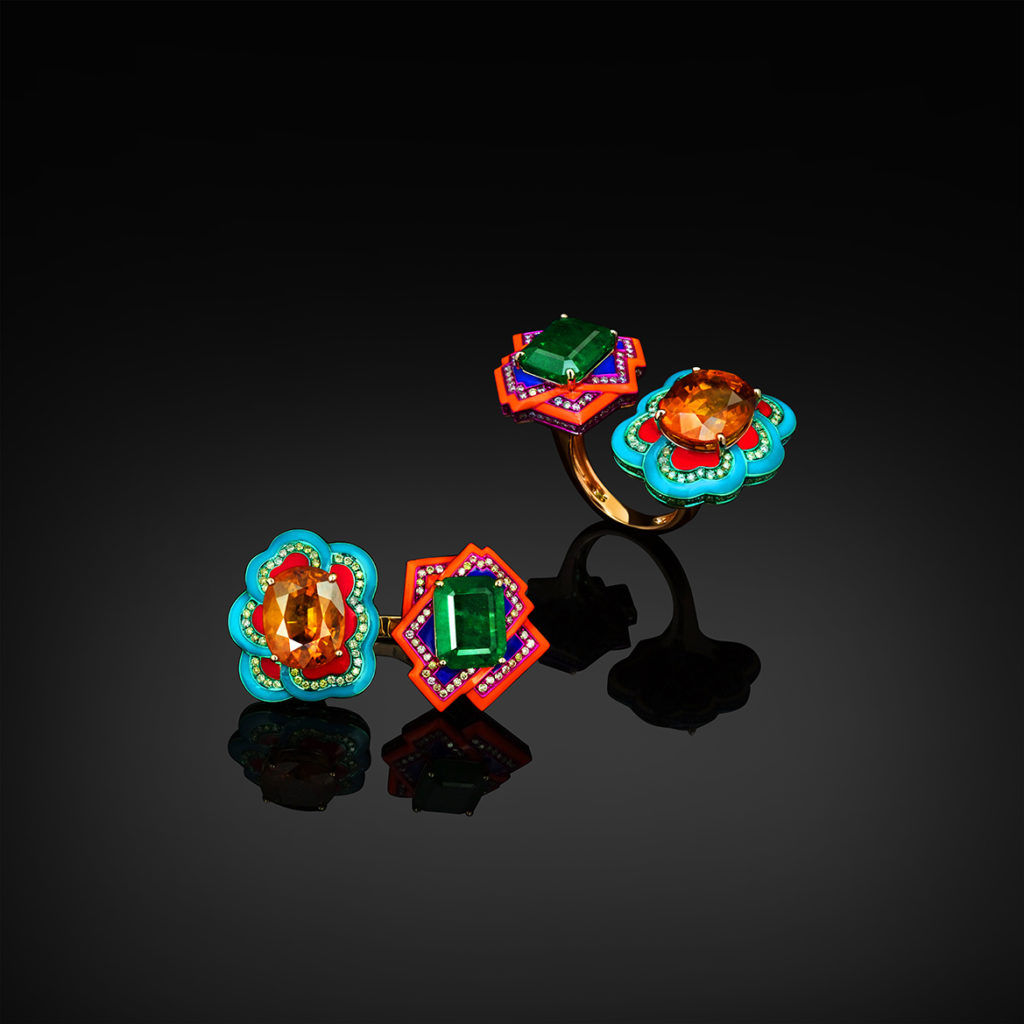 So enamoured is Austy Lee of amoebas that there's a second between-the-fingers ring in the same collection. This ring features more unusual stones: the fiery iridescence of the Australian black opal is contrasted with the translucent blue-green of the apatite. The irregular shapes of the stones are outlined by rings of green and red enamel, fancy pink diamonds, fancy coloured diamonds and white diamonds.
[Hero image: Neon Amoeba ring in the 10th Dimension Collection]
Discover the full collection on Austyleeartjewellery.com.