During the winter months when bitter winds can wreak havoc on our skin's own ability to repair and rejuvenate, we require a bit of extra help to revitalise and mend the damage done. Clé de Peau Beauté's SYNACTIF range puts the power of skin purification and regeneration first, targeting skin problems such as wrinkles, fine lines, and sagging from within to give restore skin to its former glory – or even, reveal a better self.
This belief in the power of mending and revealing beauty once again in something that was considered broken is ingrained in Clé de Peau Beauté's philosophy and resonated in the traditional Japanese craftsmanship of Kintsugi.
Kintsugi is the ancient Japanese technique of pottery repair that utilises gold lacquer to mend and give broken porcelain objects a new lease in life. Ashikaga Yoshimasa was the 8th shogun of the Ashikaga shogunate and was said to have been disappointed by how a broken tea bowl was returned to him disfigured with metallic rivets. Determined not to give up on the tea bowl, he asked his artisans to repair the bowl again, this time using gold lacquer. The beauty of the ware was thus not just restored, but given an additional artisanal touch. This ethos strikes Clé de Peau Beauté deeply; not only does its SYNACTIF range, through lymphatic vessel activation, help to refine contours in the skin but it takes it one step further to power the skin's ability to defy age.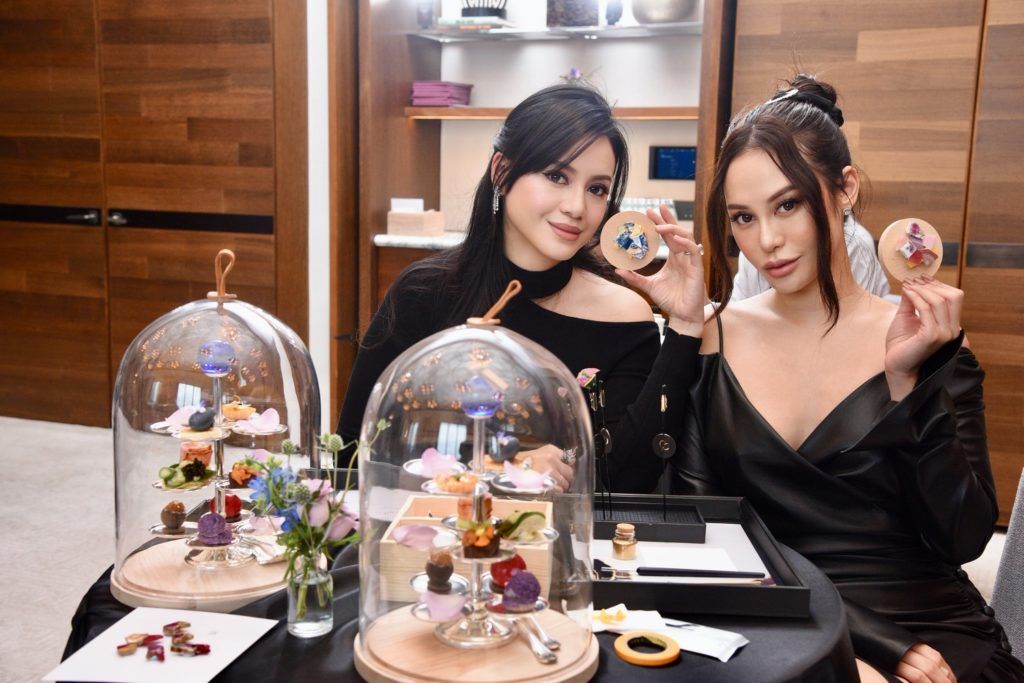 The SYNACTIF range, born in 2004, was the result of long-term studies conducted by Clé de Peau Beauté on the relationship between the lymphatic capillary lumen and the skin, done in collaboration with the Massachusetts General Hospital and Harvard Medical School.
The brand's next-generation SYNACTIF Neck and Décolleté Cream and Eye Cream are the pinnacle of luxury for the brand, representing a holistic regimen that's inspired by the most luxurious of spa experiences and backed by extensive research. The formula targets one of the skin's most vulnerable areas – the eye, neck, jawline, and décoletté, which are most susceptible to signs of ageing, sagging, wrinkling, and dullness.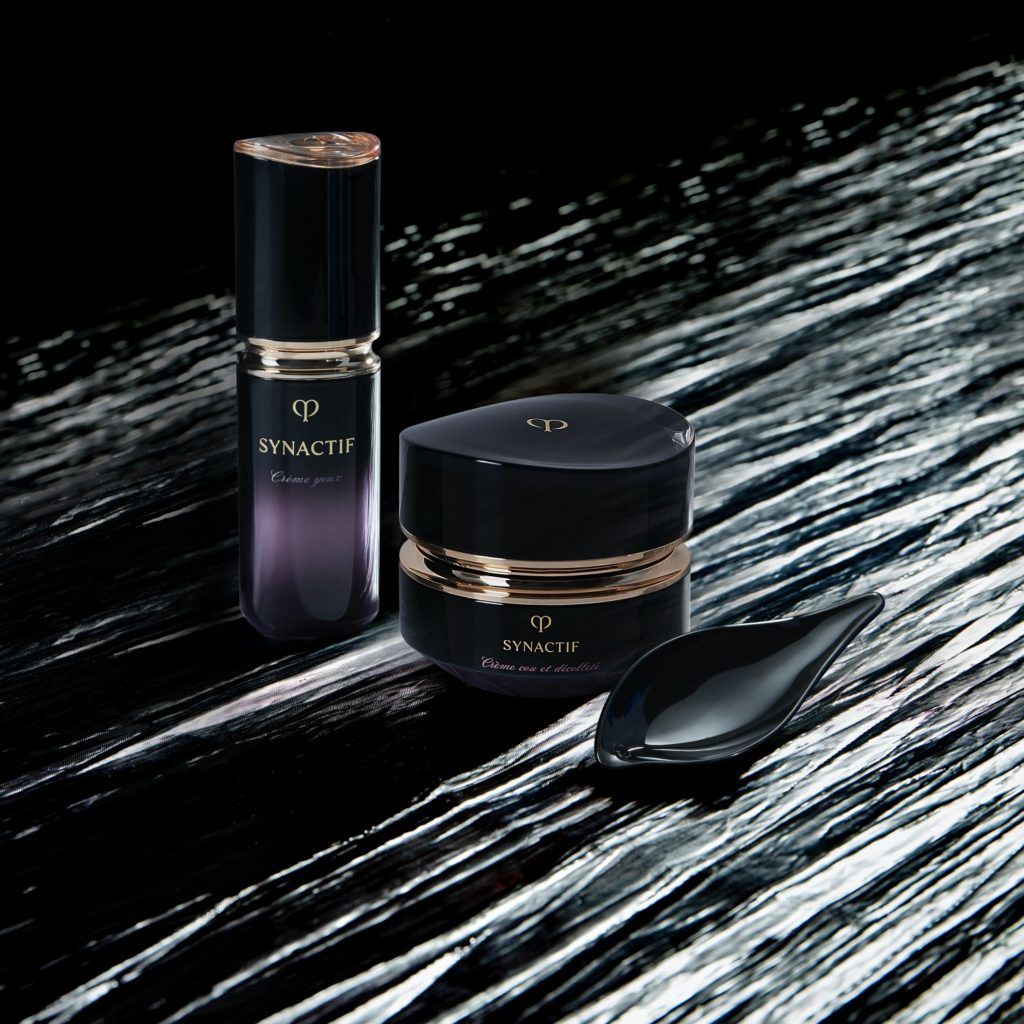 People tend to forget to take care of these vulnerable areas, but the newly reformulated SYNACTIF regimen has been designed to work synergistically with the various products in the SYNACTIF line to improve the skin's existing conditions.
Much like how powdered gold is used in Kintsugi to restore broken porcelain in ways that go beyond glue, clay, or casting molds, SYNACTIF is also proved to have a profound effect on improving skin tone and texture beyond just cleansing and hydration. The SYNACTIF Neck and Décolleté Cream further comes with an Essential Flow Massager that can help promote lymphatic flow, with proper usage, you can achieve a more youthful, firm, and defined facial outline.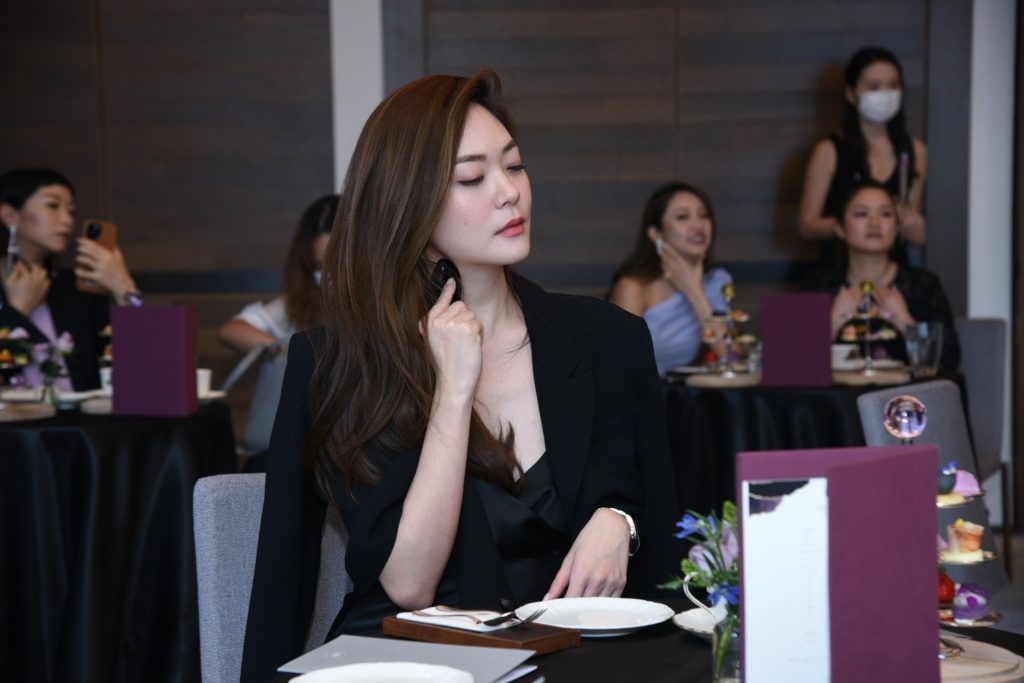 The SYNACTIF Eye Cream features a high concentration of Purifying Beautifier, which delivers fast and deep absorption and a lightweight texture that's gentle on the eyes. Daily use of the product also boasts a more well-rested glow and plumpness, allowing the delicate skin around the eyes to look more youthful and smooth.
For best results, the whole SYNACTIF collection should be used together in seven synergistic steps. Kintsugi is not a simple art form; and neither should you take your skincare regimen lightly. The SYNACTIF range can make a clear difference in improving skin texture and tone, through using its Soap and Lotion to improve on skin tone, its Day- and Nighttime Moisturisers to improve on texture, and lastly its Neck and Décolleté Cream and Eye Cream to contour and combat fine lines and dullness. Learn more about the Clé de Peau Beauté SYNACTIF collection here.