De Beers is spearheading meaningful change through its sustainability and ethics goals.
In recent years, brands have been championing women as a way of demonstrating their alignment with female empowerment – and the past two tumultuous Covid-ridden years highlight the urgent need of continuing to do so.
Men and women remain on unequal footing when it comes to equality, whether it's at work, in the home or in society. Women around the world are disproportionately affected by job cuts, lack of access to education and burdened with the bulk of childcare and domestic work, as well as facing unprecedented levels of domestic violence.
According to the Malala Fund, nearly 20 million girls are in danger of not returning to school. McKinsey data shows women are 1.8 times more vulnerable to losing their jobs. Women also form 70 percent of the world's health and social sector, tirelessly serving all those suffering from the pandemic. There's no doubt that women need all the encouragement and support they can get.
Perhaps, then, it's no surprise that De Beers, the world's leading diamond producer, is stepping up its Building Forever campaign to "close the leadership gap between women and men" and address the issues women are facing at this unprecedented time.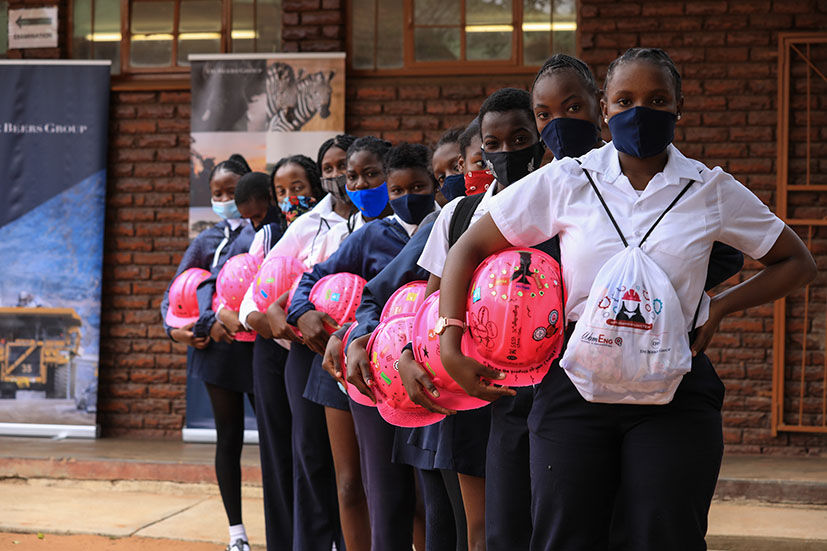 The company formally launched its Building Forever framework in 2020, announcing 12 ambitious goals to achieve by 2030 across four pillars: leading ethical practices; partnering for thriving communities; protecting the natural world; and accelerating equal opportunities. De Beers aims to transform the industry into one that's more equitable, ethical and sustainable for all. This includes commitments to increase the representation of women in technical roles and leadership and promoting a culture that enables the journey to achieve gender parity by 2030.
Since the launch of Building Forever, De Beers has partnered with several international initiatives to accelerate gender parity, from employees across its workforce to increasing the diversity of creative talent in the diamond-jewellery sector as well as supporting women entrepreneurs and girls in STEM (science, technology, engineering and maths). One of these partnerships started in 2017 with UN Women, in which the company pledged to become a HeForShe Thematic Champion. A global movement, HeForShe invites people around the world to stand together as equal partners to speed up the pace of change around gender equality.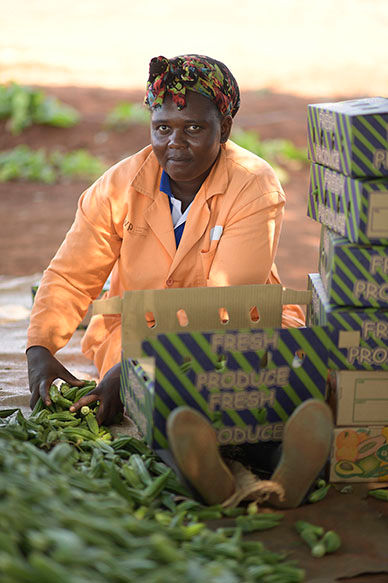 The company initially invested US$3 million in HeForShe programmes that support women and girls in its partner communities to achieve parity in its leadership-appointment rate by 2020 and to ensure it remains a positive force for gender equality through marketing campaigns that challenge beliefs, seek new perspectives, and create realistic and positive portrayals of all genders and relationships.
When the goal was met by end of 2020, De Beers extended its partnership for a further five years, continuing its journey towards fulfilling its Building Forever 2030 goals. De Beers also works closely with WomEng, a global, multi-award-winning social enterprise that engages and develops girls and women for careers in the engineering and technology sectors. The original three-year partnership focused on developing leadership, innovation, well-being and employability skills for women and girls in Botswana, Namibia and South Africa. Despite the challenges presented by Covid-19, more than 2,200 students were reached by the end of 2021 through a GirlEng programme for schoolgirls and a fellowship programme for women studying engineering and technology at university.

In 2021, De Beers decided to extend its partnership with WomEng for a further three years to support women and girls to pursue engineering and technology careers. The aim is to engage 10,000 girls and women in STEM by 2030, as part of its wider Building Forever sustainability goals.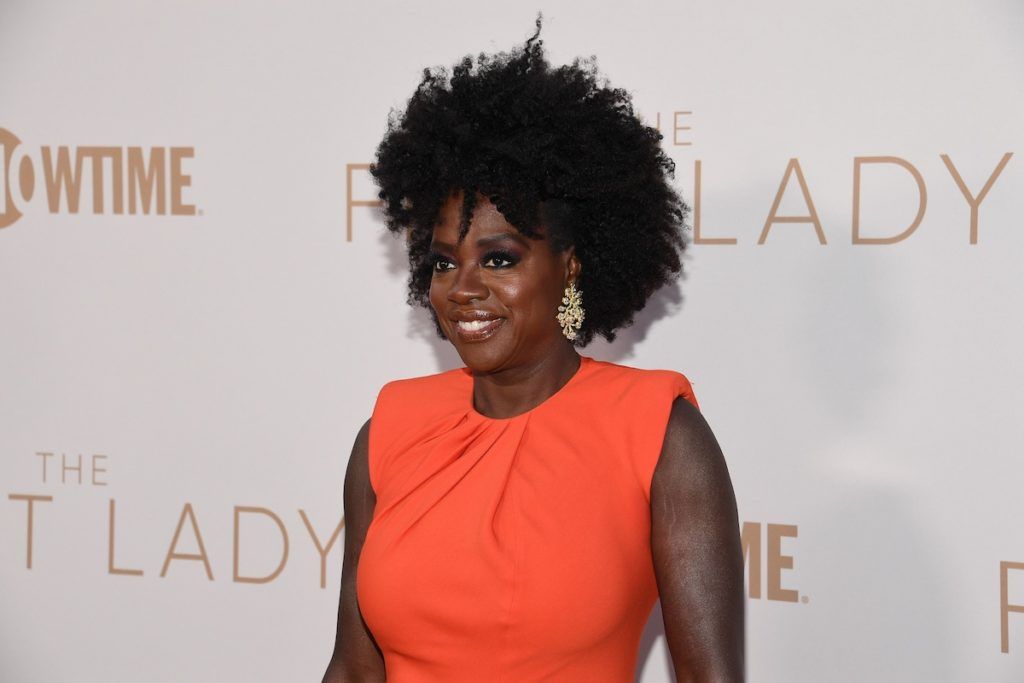 The extension will see programmes expanded beyond southern Africa to reach students in Canada and the UK, as well as beyond university courses to include vocational and skilled trades. Greater emphasis will also be placed on
future-focused sustainable-development topics, such as renewable energies and climate solutions.
Within De Beers, the company also launched #CountMeIn, an initiative begun in 2017 to encourage employees to commit to HeForShe and work together across the business to find solutions to support gender equality. Since then, the company has been raising awareness of HeForShe through the communities with which it works, as well as with its customers and within the diamond industry.
De Beers also teamed up with RAD (Red Carpet Advocacy), which links celebrities and luxury brands to raise awareness and money for a star's chosen charity, either on the red carpet or through social-first campaigns, brand events, screenings or retail programmes.
Together, RAD and De Beers created the #BlackIsBrilliant campaign, which amplifies Black voices and talent and provides a platform for Black designers to create one-of-a-kind jewellery pieces. For instance, at the recent premiere of the US TV series The First Lady, which tells the stories of three presidential wives – Eleanor Roosevelt, Betty Ford and Michelle Obama – actress Viola Davis, who plays the role of Michelle Obama, wore fine-jewellery earrings designed by Satta Matturi to support #BlackisBrilliant. The earrings feature ethically and sustainably sourced natural diamonds from Botswana.