The new year brings new hope that things will get better soon, but in the meantime, there's no denying that our home spa set-up has gotten exceptionally elaborate. There's nothing like a good skincare ritual to nourish the skin, especially now, when the weather is cold and dry. Estée Lauder has made it possible for our eyes to travel to France even if we physically can't. Want to know Estée Lauder's secret to make your eyes look happy and spirited? It's the potent black diamond truffles from Southwest of France.
If your skin is calling out for a shot of some serious TLC, Estée Lauder's newest Re-Nutriv Ultimate Diamond Transformative Eye Serum is here to help. All the way from the Southwest of France to your home, the top-of-the-line Re-Nutriv Ultimate Diamond collection is infused with precious Black Diamond Truffle Extract and patented youth-sustaining technology, guaranteed to instantly lift tired eyes and make them look and feel sculpted and less puffy.
The Potent Black Diamond Truffle
French black diamond truffles are amongst the rarest and most luxurious ingredients in the world, harvested from the Southwest of France. Truffles have long been lauded for their delicious scent, but they also hold a lot of medicinal qualities — with rich and potent nutrients that can reveal a more sculpted look for eyes that reflect a multi-faceted brilliance.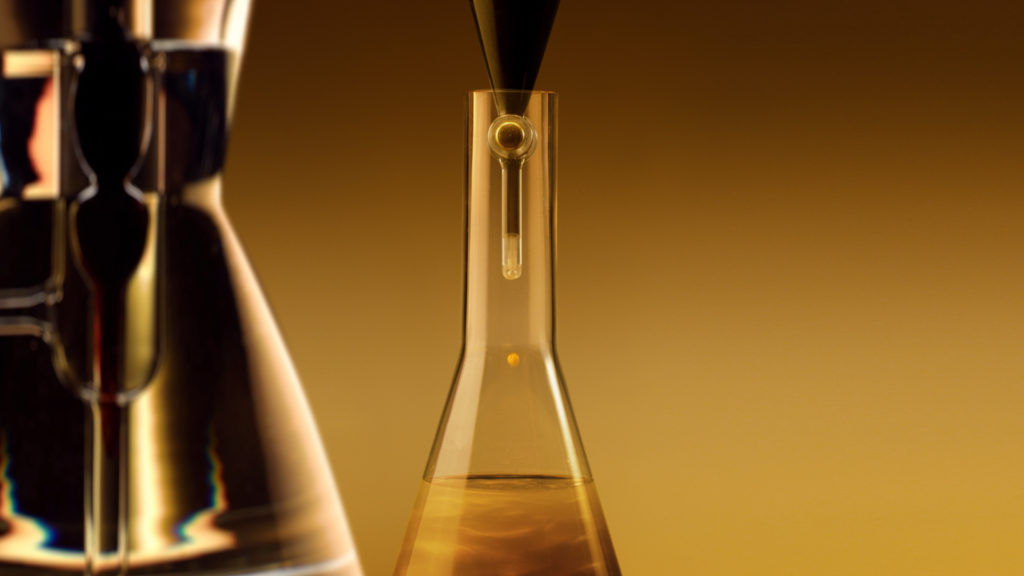 The potency-retaining extraction process
Through a complex extraction process commissioned by Estée Lauder that takes nearly 10,000 hours, the black diamond truffles are extracted within days of harvesting to retain their potency, finely ground, and ultra-purified for use in Estée Lauder's Re-Nutriv Ultimate Diamond line. In vitro testing by Estée Lauder Research shows that it manipulates our skin cells to behave like younger skin cells, activating our skin's ability to renew and replenish itself for a more youthful appearance.
The potent eye serum also contains soothing ingredients such as lady thistle's extract and marine algae as well as precious refined 24k gold and south sea pearls with illuminating optics to brighten the skin. One drop of the serum will instantly de-puff the skin around the eyes and stimulate the production of natural collagen within two hours. In three days, collagen is increased by 215%, resulting in a brighter and tightened look around the eyes.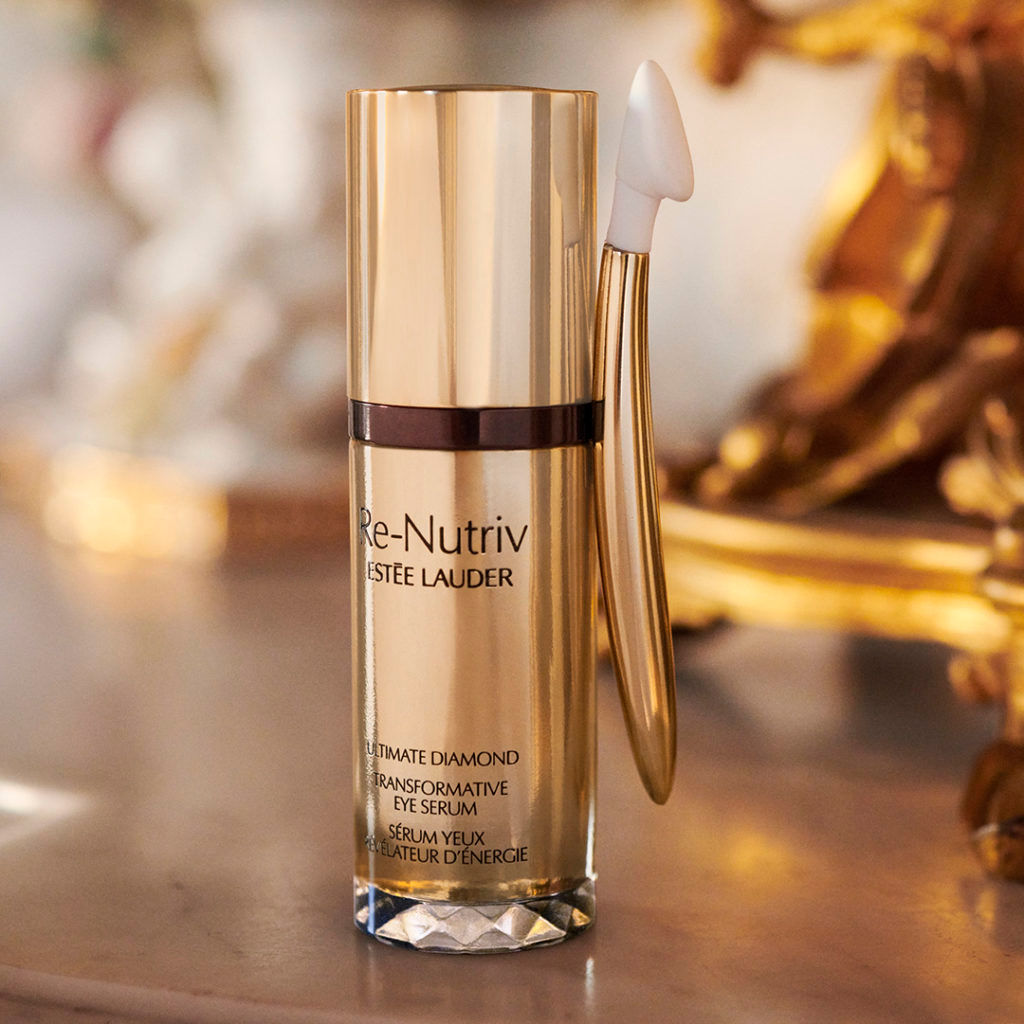 Patent-pending eye wand
The state-of-the-art, patent-pending ceramic eye wand that comes with the Re-Nutriv Ultimate Diamond Transformative Eye Serum can help you best extract the power and goodness of the black diamond truffle.
Indulgent application techniques
After applying the serum, use the eye wand and sweep the tip from the inner corner under the eye to the temple, and repeat. To take pampering to the next level, Re-Nutriv's expert aestheticians have developed three types of massage techniques: awakening, energising, and infinite Zen, to indulge the senses and maximise the effects of the eye serum. The power of time is literally at your fingertips.
Head to Estée Lauder's boutiques for a demonstration, or learn the techniques yourself by visiting their website here.