Since entering the Hong Kong market more than two decades ago, FANCL has led the charge with its high-grade, preservative-free skincare and health supplements. We discover the secrets of two of its best-sellers.
Ask anyone, young or old, about the core elements that prevent ageing – or, at least, help slow it down – and you'll most likely hear similar answers across the board: sun protection, water and collagen. Research has shown that around 70 percent of our skin's dermis layer – its middle depth – is made of collagen. However, this number declines slowly over the years due to external factors such as stress and pollutants.
If you grew up within an Asian family, the best parts of a meal always centre around luxurious dishes that contain the most ingestible collagen – think bird's nest, fish maw and sea cucumber. Of course, it has to be digested and broken down in the digestive system before absorption, and it would be unfeasible to consume dishes so decadent on a daily basis. This is where FANCL comes in.
Formulated after over 10 years of research and development, FANCL's Tense Up is the brand's most recognised collagen supplement. Each bottle contains the optimised daily amount of 2,600mg Tri-Peptide Collagen, ultra-small molecules that kickstart you body's natural collagen production and help to restore overall skin elasticity. The formula is made up of three amino acids in the following sequence: Gly-Pro-Hyp. FANCL's Tri-Peptide collagen molecules are small enough to pass through the digestive system to be directly absorbed into the skin for optimal results. Other active ingredients in this miraculous bottle – such as vitamin C, vitamin E, Coenzyme Q10, rice extract and hyaluronic acid – are vital for overall body replenishment, essential boosters that aid in reducing fine lines and evening out pigmentation. Complementary to Tense Up is FANCL's Core Effector, a revolutionary product formulated with Elasticity-Restoring T Protein proven to boost cell vitality, collagen and elastin, as well as encouraging the skin's regeneration.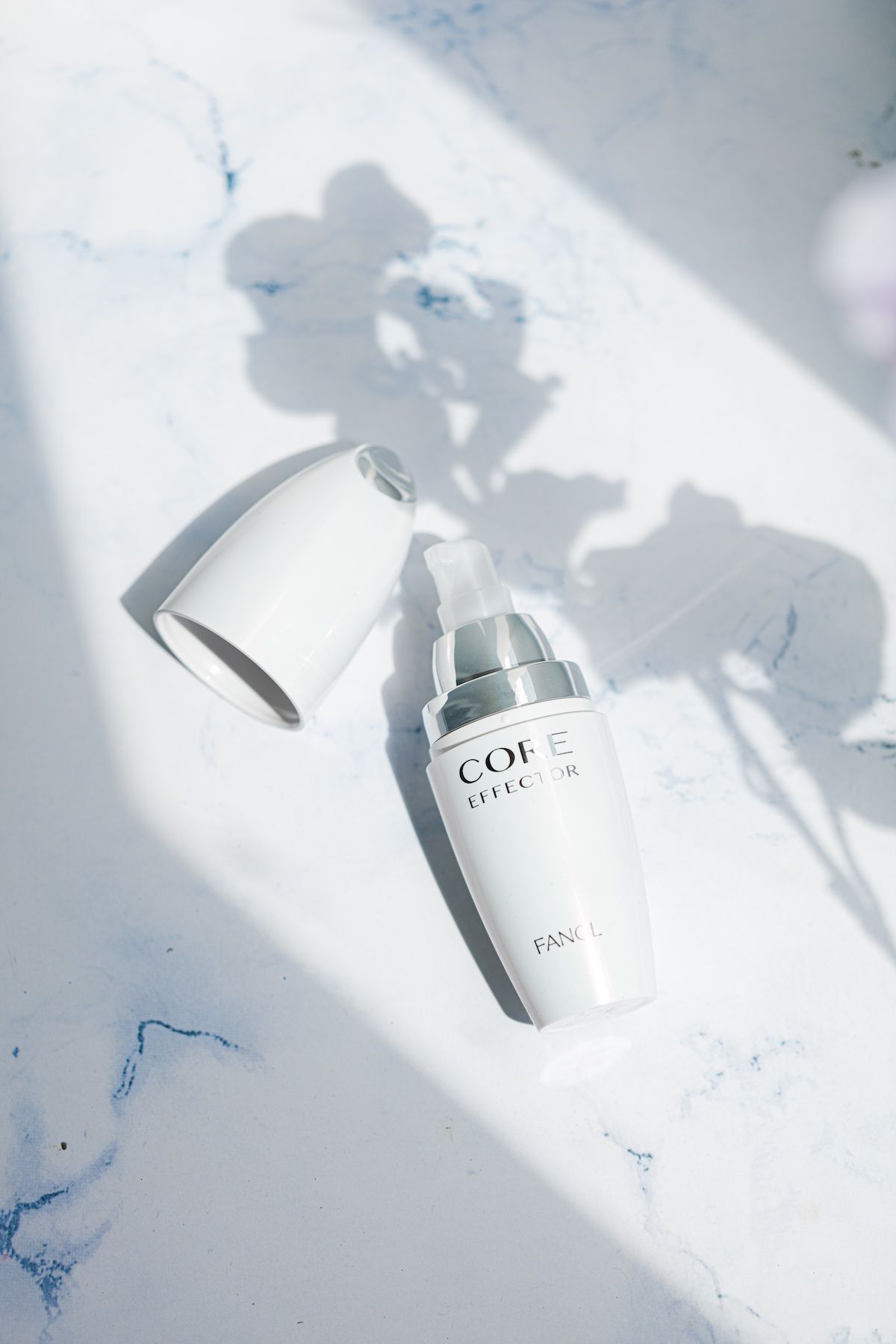 This topical potion is best applied to the skin immediately after cleansing for maximum absorption and efficacy. Simply apply two pumps of the Core Effector essence to your palms and apply it thoroughly to the face – and even down to the décolletage, if you so wish – for ultimate pampering.
Clinical trials conducted by the FANCL research team show significant improvement in fine lines and overall skin texture after a month of consistent usage, but some users report smoother and firmer skin after as little as just five days.
Used together, Tense Up and Core Effector provides a supercharged combination experience for a more hydrated, supple and youthful-looking visage.
(Hero image: Tense Up Intake supplement)
Shop the products here