British heritage brand Justerini & Brooks comes to the rescue to help us pick the perfect festive wines for this season's parties.
Established in 1749, Justerini & Brooks is Britain's oldest continuous fine wine and spirits merchant and the largest UK importers of fine wines from Barolo, Germany and Burgundy. We speak to director of buying Giles Burke-Gaffney about the brand's past, future and festive wines.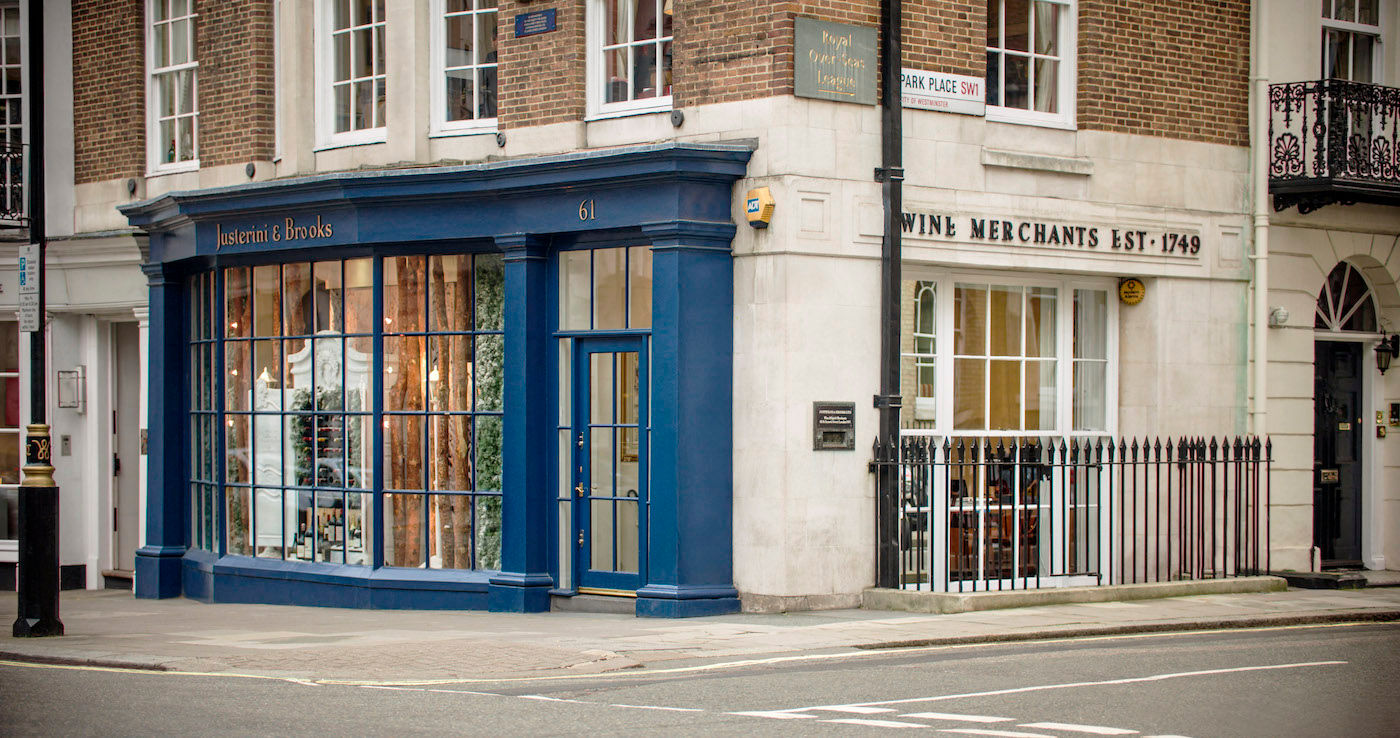 The festive season is fast approaching. How do you usually help clients to select the perfect wine or spirit for each occasion?
The approach is fairly simple. At Justerini & Brooks, we remain close to our customers. Getting to know them and our growers is integral to the advice we are able to give on drinking and collecting. For us, it's all about a personal approach to our customers' likes in terms of flavour, style and the occasion. We do have a diverse portfolio of over 4,500 wines, so there is always something new that has a story to be told. Our customers trust and enjoy our recommendations, particularly at this time of year, where they can share stories and unearthing new producers.
Are you observing any wine or spirit trends for this season?
Classics are as popular as ever. When I say classics, I mean wines from Bordeaux and Burgundy. Their popularity has always been ahead of other regions, and also a reliable choice for any occasion. But if you're looking at new things, I think Piedmontese wines have been coming up for a long time now and I think the quality is better than ever and there's more choice than ever before, more and more of our customers are getting into it.
I think there's also a lot of exciting winemaking talent coming out of Spain, and especially from the US as well. Aside from wine, I think the demand for whisky is also just incredible. I mean for really rare, single cask bottlings.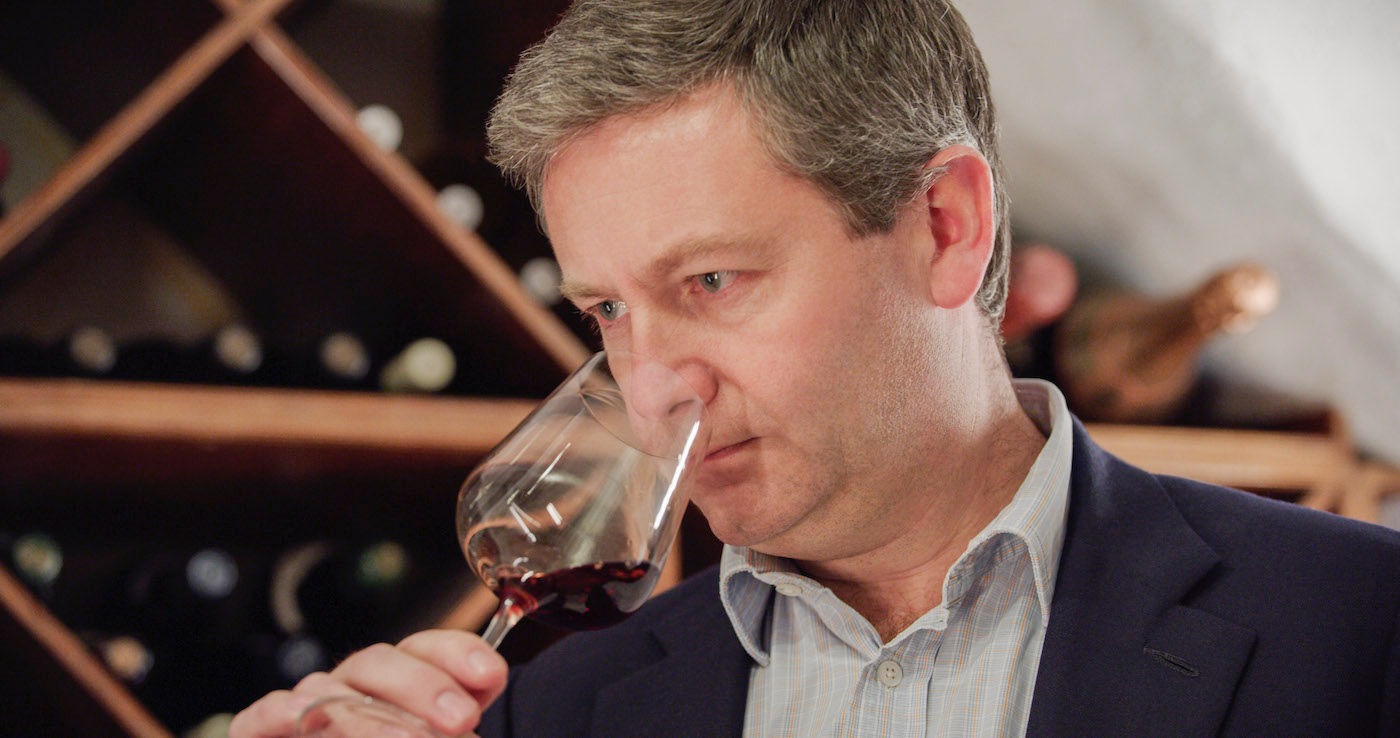 Your customer base is getting younger. How have you been adapting throughout time to stay relevant?
We have certainly become more digital-focused and that was important particularly for how we were able to connect our growers to our global customers throughout the pandemic. But we are also just constantly evolving the way in which we talk to our customers through social media and online events. There are more people that are younger and more informed about wine than ever before and we've always tried to focus our attention on is talking to passionate wine drinkers.
Does the digital world play an important role for your business?
I think you're never going to be able to replace being with people and tasting wine, enjoying wine with food. That will always be the most important form of introducing people into wine. But I think platforms such as Instagram and YouTube play an important part in tapping into the discovery of this world of wine.
In this regard, how did Justerini & Brooks adapt throughout the pandemic?
We had to move very quickly. As I mentioned earlier, what our customers love is their ability to connect directly with our winemakers themselves. And we did this through a series of online events and webinars for our customers and those new to us. Ordinarily, our physical events would be local and capped at 200 guests for big tastings. But online, we had a larger and more international reach.
Top Festive Wines Recommendations by Justerini & Brooks
Clos des Goisses, Brut, Philipponnat, 2011
Something of a collector's item in that this is the first rendition of Clos des Goisses that has been produced entirely from Pinot Noir. The growing season was complicated in 2011; after a warm and early start things became more turbulent throughout summer, before warmth returned in August. Harvest was early and required plenty of selection – a challenge for large scale operators, more manageable for small plots like Goisses. The result is a fascinating rendition of this great vineyard; fine boned, complex and nimble, with a beautifully clean fresh bay leaf scented, rather grown up nose that is punctuated with notes of ginger, orange zest, cool spice and fine floral notes.
Corton, Grand Cru, Chateau de Meursault, 2017
Complete Corton seduction. Rich, soft, creamy fruit. A suave Corton of elegance. Oozing ripe kirsch and griotte fruit, with a note of damson that glide smoothly across your palate. Enveloping and caressing. A Corton of great class and elegance from a single parcel situated above Corton Vergennes.
Puligny Montrachet, Champs Canet, 1er Cru, Château de Meursault, 2017
Tactile and smooth. Lush Meursault-esque flavours but still showing Puligny traits such as focus and fine minerality. Buttery golden fruit notes of yellow plum, mirabelle, quince and citrus with a subtle but important mineral backdrop providing the wine with dimension and zip. Full, unctuous and complex but plenty lively enough. Puligny of stature. From a 0.5 hectare parcel of old vines next door to Meursault Perrières.
Barolo, Cerequio, Roberto Voerzio, 2013 A wine that is all about texture and smooth ripe berry fruit, a little closed initially but the structure of the wine is gloriously silky and the fruit impressively ripe, notes of griotte cherry, kirsch, strawberry and truffle. A very concentrated Barolo of lightness and intensity. One of the historic single vineyards of La Morra, south-facing and planted at 300 metres above sea level on sandy clay soils. On average 300 cases per year are produced.
Château Pichon Longueville Baron, 2ème Cru Classé, Pauillac, 2018
We were really impressed by Christian Seeley and team's effort. It is still modern, flamboyant and big, but there is a precision, focus and taut muscularity that makes this really compelling. We tasted this twice with similar results. Initially introspective, then it begins to reveal beautiful floral griotte fruit and ripe damsons. This is much more classical and restrained than recent efforts. There's nothing blousy here, it's all cool cassis and minerals; generous but no excess.
Château Rieussec, 1er Cru Classé, Sauternes, 2016
Probably the biggest and most concentrated Sauternes of 2016, without being the sweetest or most viscous – vitally. Huge amounts of dry extract, earth and woody spice notes of licquorice, vanilla and spice, mixed with apricot jam and truffle in the background. 140 g / l of residual sugar. Immense flavours. 83% Semillon, 12% Sauvignon blanc and 5% Muscadelle.
Bodegas Tradicion, Palo Cortado, VORS, 30 Years, NV
Palo Cortado is perhaps the most elusive of Sherry categories and the rarest of the dry wine styles. Here the aim is a wine that sits between the elegance of an Amontillado and the rich complexity of an Oloroso. Ageing takes place under flor for between 4 weeks and six months, after which the wines age oxidatively and without flor, in a solera for up to 40 years. The result is glorious, purring with long complex supple flavours of hazelnut, orange zest, and salt, with golden tobacco, roasted apple, almond notes in the background and a strong suggestion of olive and sea salt on the finish. Rancio complexity in a silken glove of a wine; of 150 fino casks, 8 are selected for Palo Cortado, a number whittled down to just 2 after one year in the solera.
To find out more about Justerini & Brooks and their selection visit their catalogue
Justerini & Brooks Hong Kong, 15th Floor, No 5B-6A, The Centrium, 60 Wyndham Street, Central; +852 3628 3627