No doubt end-of-year celebrations will be widely different this year due to continued social distancing measures. A lot of us will still be rallying up friends and family to send off a nightmarish 2020 — though chances are it'll be via virtual means. So, fear not, we have you covered with 10 effortlessly chic pieces for you holiday outfits.
But that doesn't mean you need to forgo proper attire in favour of those comfy sweatpants that you've worn like a second skin this entire year. Even if you're only going for an 'above the keyboard' dress code — something that's emerged after a year of dressing up for laptop screens.
Focused on considered silhouettes and impactful structures, these pieces stand out from computer screens not by ostentatious detailing but with an effortless tuck and twist here or a dainty lace panelling there — and a touch of sparkle to add to the festivities, of course. Keeping this in mind, these new year 'fits will be doozies that breezily carry through to the next 12 months. Below are some pieces from Florentine luxury e-tailer LuisaViaRoma that are worth considering when putting together your next on-screen party look.
Rosantica 'Milky Way' headband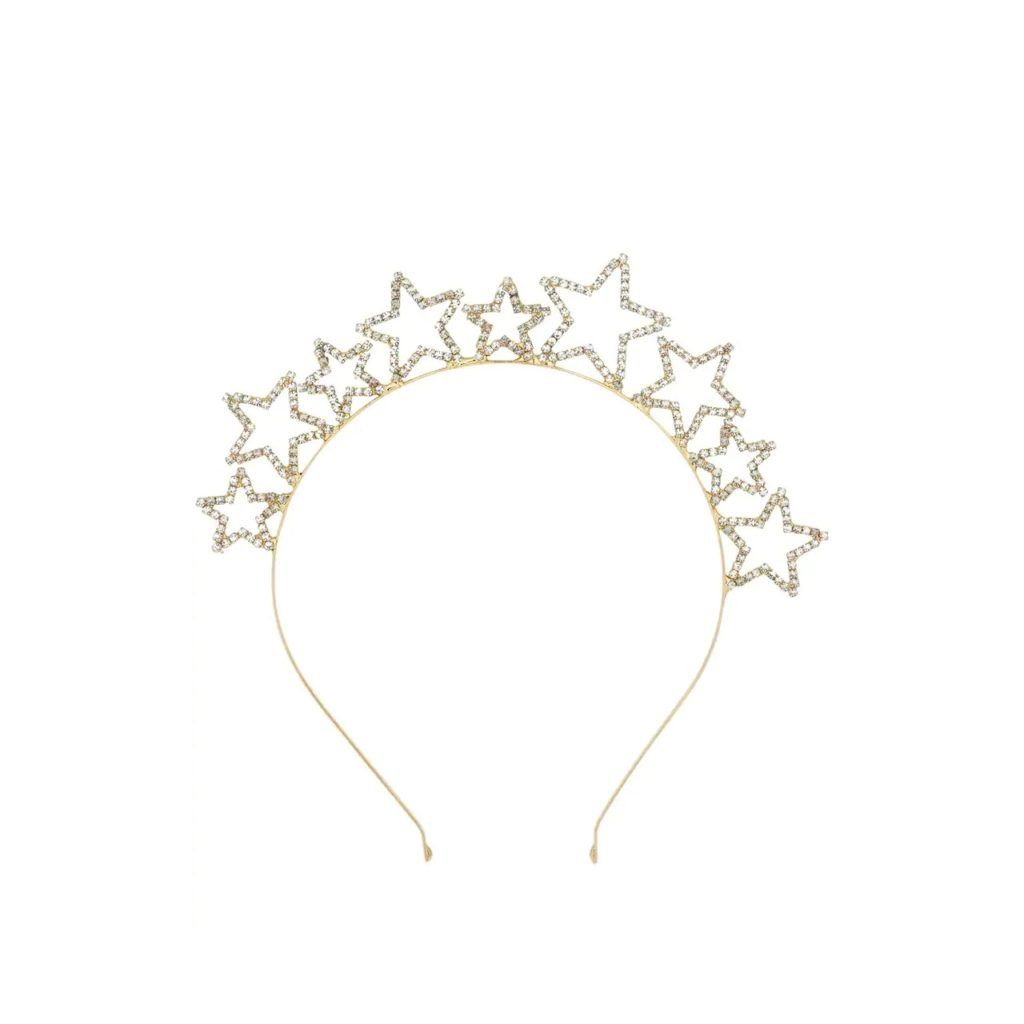 No better time to pull out the most exaggerated, extravagant and bejewelled headpieces that you may have been collecting all year — the welcoming of a new year is the perfect excuse. Proudly wear this Rosantica crown and join the chat as the most polished, put-together friend; something a year of cocooning in lazy silhouettes did nothing to defer. Fanning out into a row of crystal-speckled stars in alternating sizes, this handmade piece is a pretty finishing touch to sleek tresses, and sure to be versatile enough beyond holiday outfits when in-person parties resume.
HK$3,196 at LuisaViaRoma
Kara crystal-embellished bucket hat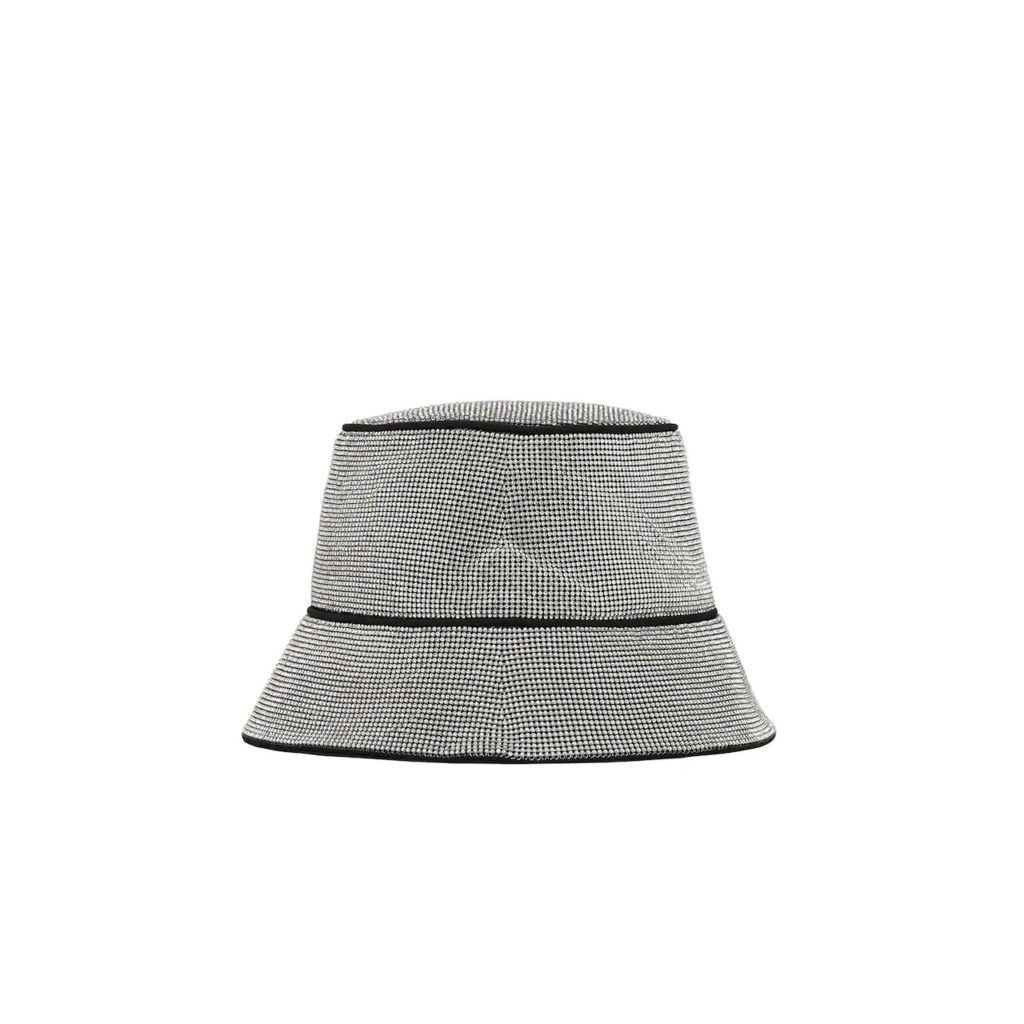 Should you ever need to scramble awake in the wee hours of dawn for a holiday quiz night (or morning) with friends across the Pacific, then this Kara bucket hat will be the saving grace to messy bed heads. Crystal-encrusted from top to bottom, it's the kind of accessory that excitedly welcomes the holiday season in dazzling, see-and-be-seen manner — even if it's only through your laptop screen. It'll carry on through to insouciant street attires too, for when gatherings are permitted outdoors again, perhaps.
HK$3,648 at LuisaViaRoma
Self-Portrait polka dot mesh top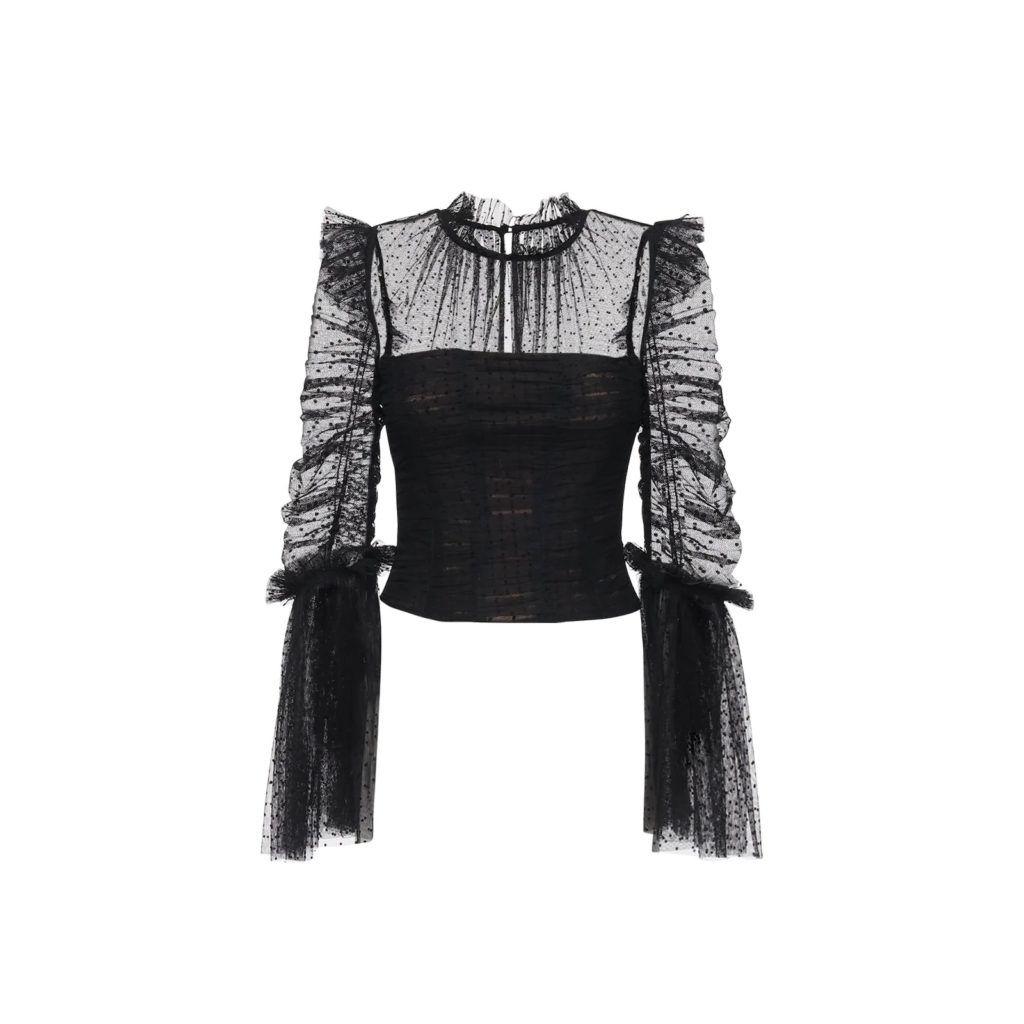 Self-Portrait's sense of attention-drawing drama is the type that is widely welcomed come the festive season; with wide arms and doe-eyed admiration in fact. This top is one such example. Half composed of skin-baring mesh, it's dotted, ruched and bow-tied at the sleeves for a visual and textural delight. While sitting behind a screen, wear this piece with simple silky pyjama bottoms (switch for pared-back, tonal bottoms when going out) — it's got enough attitude to steer conversations on its own.
HK$3,100 at LuisaViaRoma
Alexander McQueen two-tone chain necklace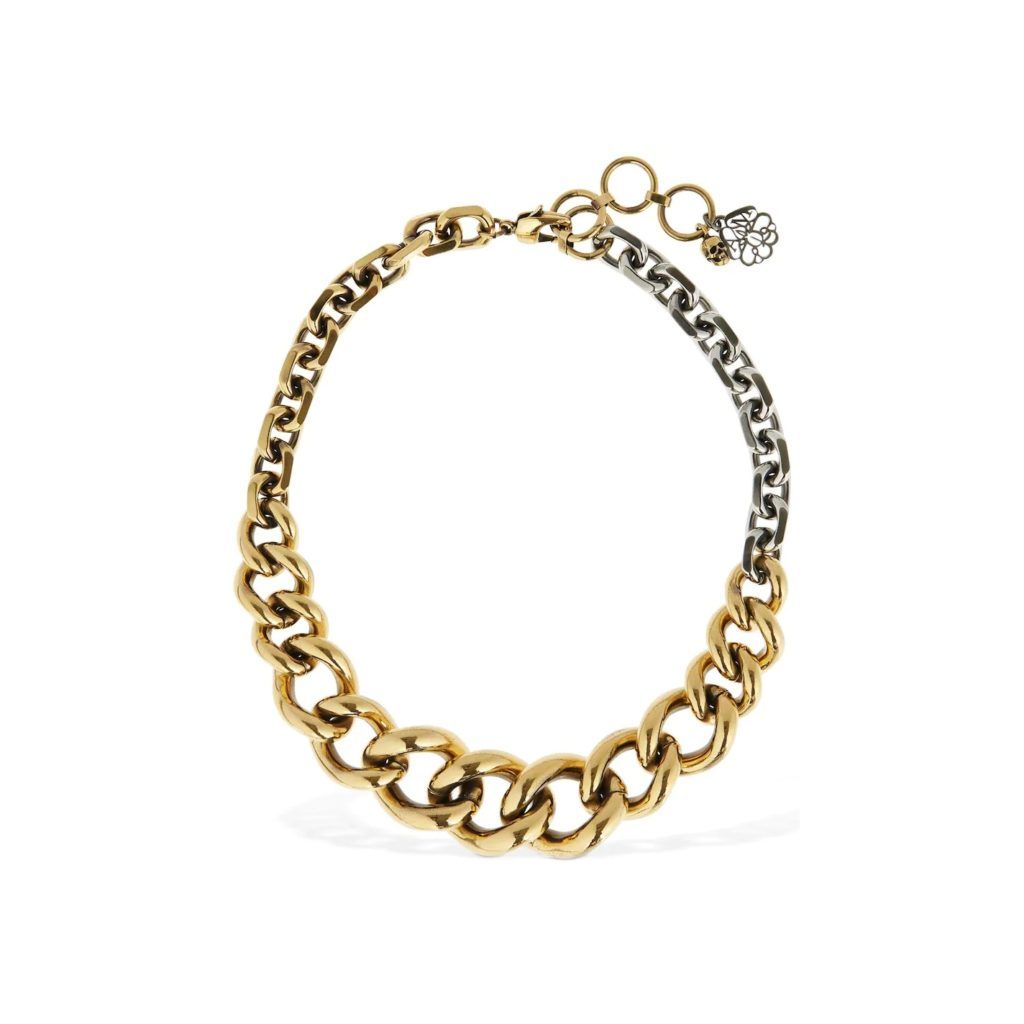 There was a time when mixing metals was considered completely taboo. Halfway around the circle of trends later, it's a well-received instance raved about on Instagram and dutifully carried through with this necklace from Alexander McQueen. Combining not one, but two style-set hits, this chunky necklace is looped together with chain links that gradually enlarge towards the centre, with gold and silver brass flanked on either side to embellish your holiday outfits.
HK$6,600 at LuisaViaRoma
Eéra 'Chiara' diamond single earring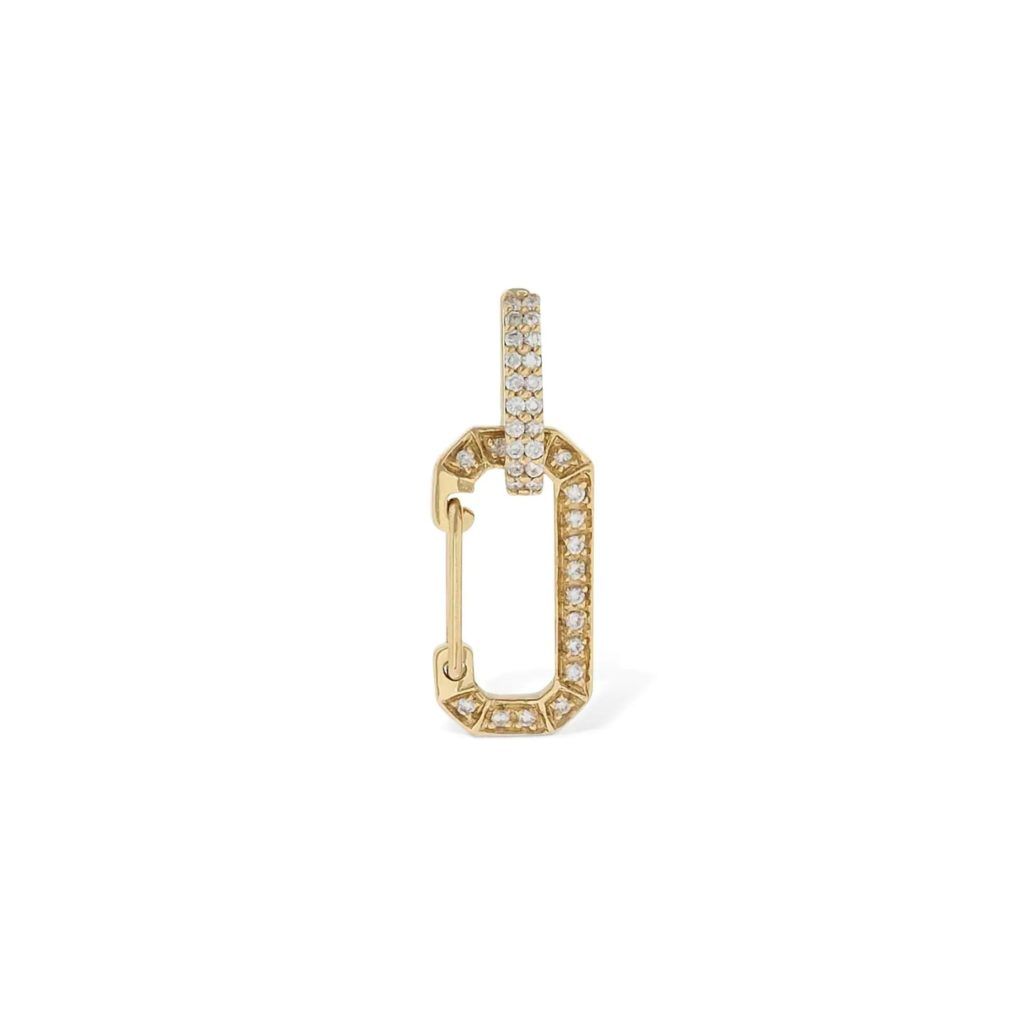 A year of limited dressing, reserved solely for virtual meetings, has taught us valuable tips on intentional accessorising. This Eéra single earring is sure to stand out at your next Zoom or HouseParty meetup. Mimicking the utilitarian look of a carabiner buckle, this gold, 18-karat piece is elevated with a blanket of brilliant pavé diamonds. Balance it out with simple studs on the opposite lobe — it'll be a great conversation piece for your buddies during intervals of bad connection — while you're frozen on-screen in style.
HK$20,430 at LuisaViaRoma
Giovanni Bedin striped pleated dress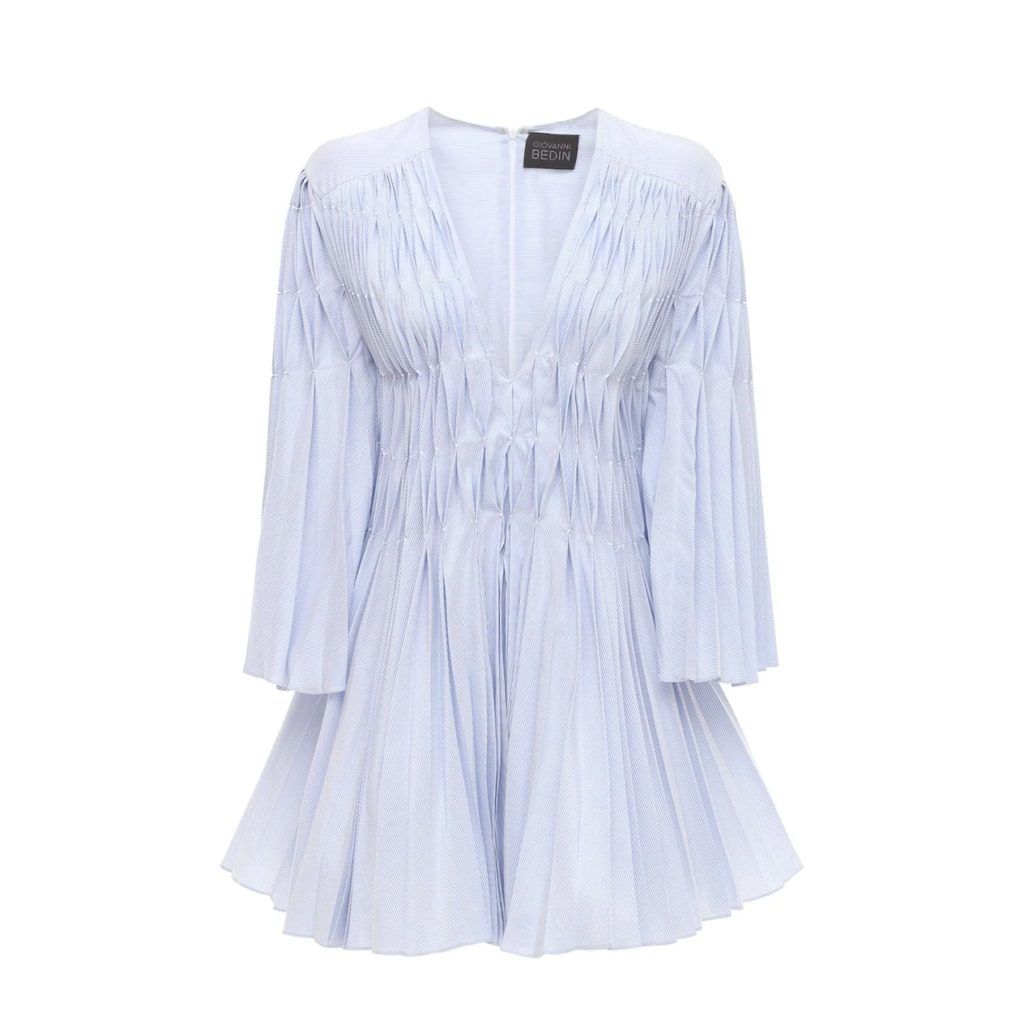 The classic shirt-dress but better. This Giovanni Bedin piece is unassuming in colour but striking when it comes to design; made especially for those last-minute outfits that still manage to garner gushing compliments. Pinstriped and then fervently pleated across the torso, the silk-cotton silhouette cinches in at the waist before dramatically splaying out into a full swinging ruffled skirt that would work beautifully under balmy tropical locales. For now, play pretend and set Zoom backgrounds to a tropical paradise in Belize or Phuket instead.
HK$21,277 at LuisaViaRoma
Sophie Buhai hoop earrings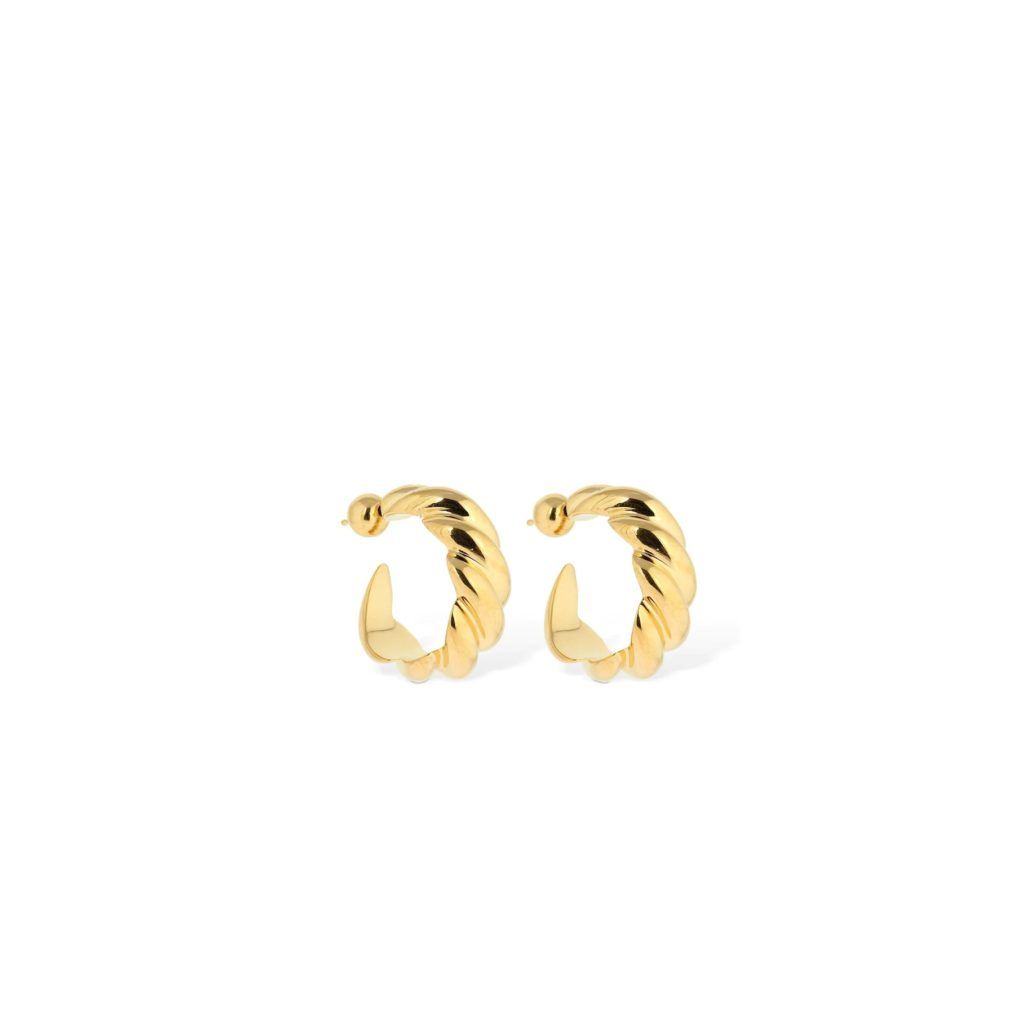 The classic golden hoop. The holiday (or really, all-occasion) staple that instantly elevates even the most basic T-shirt and jeans combo. These Sophie Buhai hooped studs — rope-like, lightly twisted — needs little introduction; except that it'll be your new go-to accessory you grab when getting ready pre-Zoom call.
HK$6,418 at LuisaViaRoma
Rotate 'Kim' lurex dress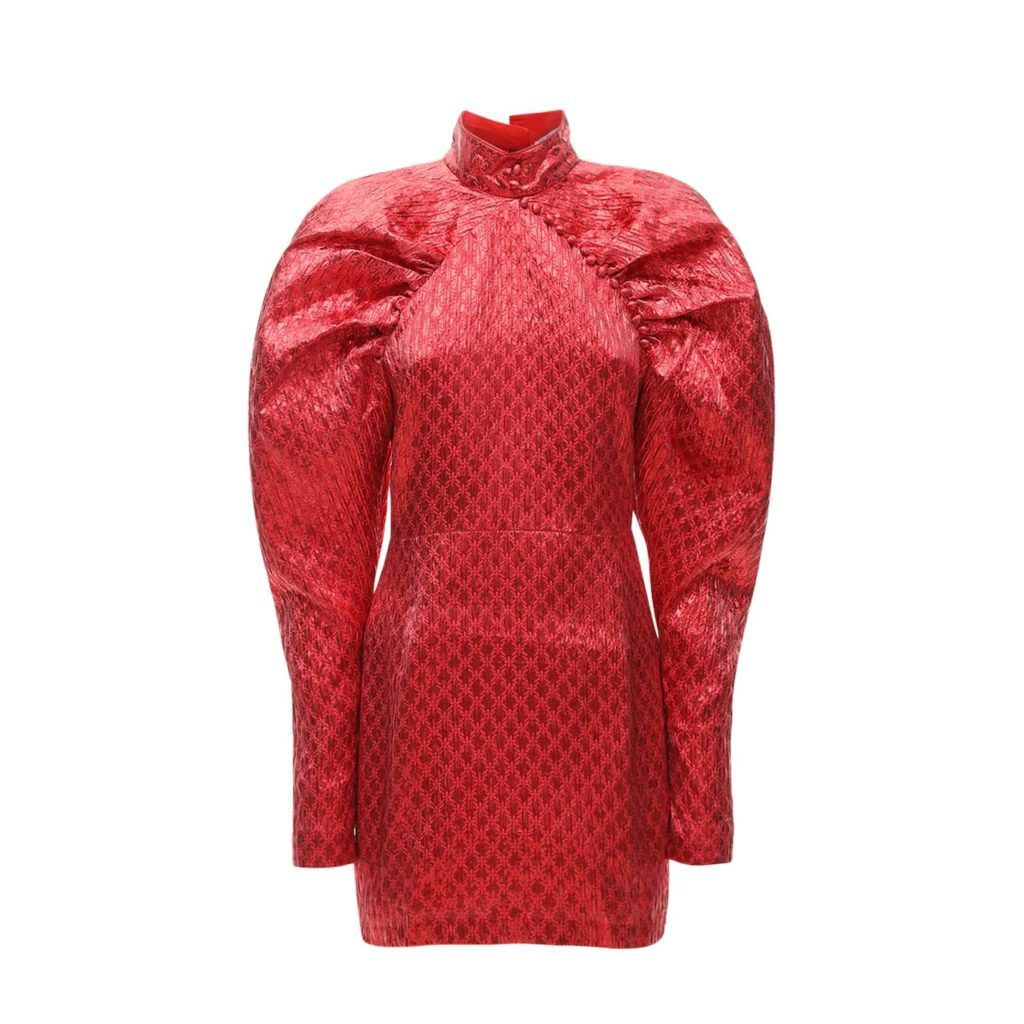 After a whole year of donning languid loungewear, it's finally come to the moment where dressing up in 'all-eyes-on-me' spectacle is warranted and welcomed. Consider this LVR-exclusive Kim dress from Rotate then. It's flecked with light-glinting, geometric lurex with exaggerated puffed sleeves and a mini hem — the type that's typically made for cocktail evenings that lead to going out-out afterwards. Virtually though, its bold and brazen attitude will surely translate and be duly noted as the best dress of the season.
HK$3,084 at LuisaViaRoma
Zimmermann 'Brighton' lace top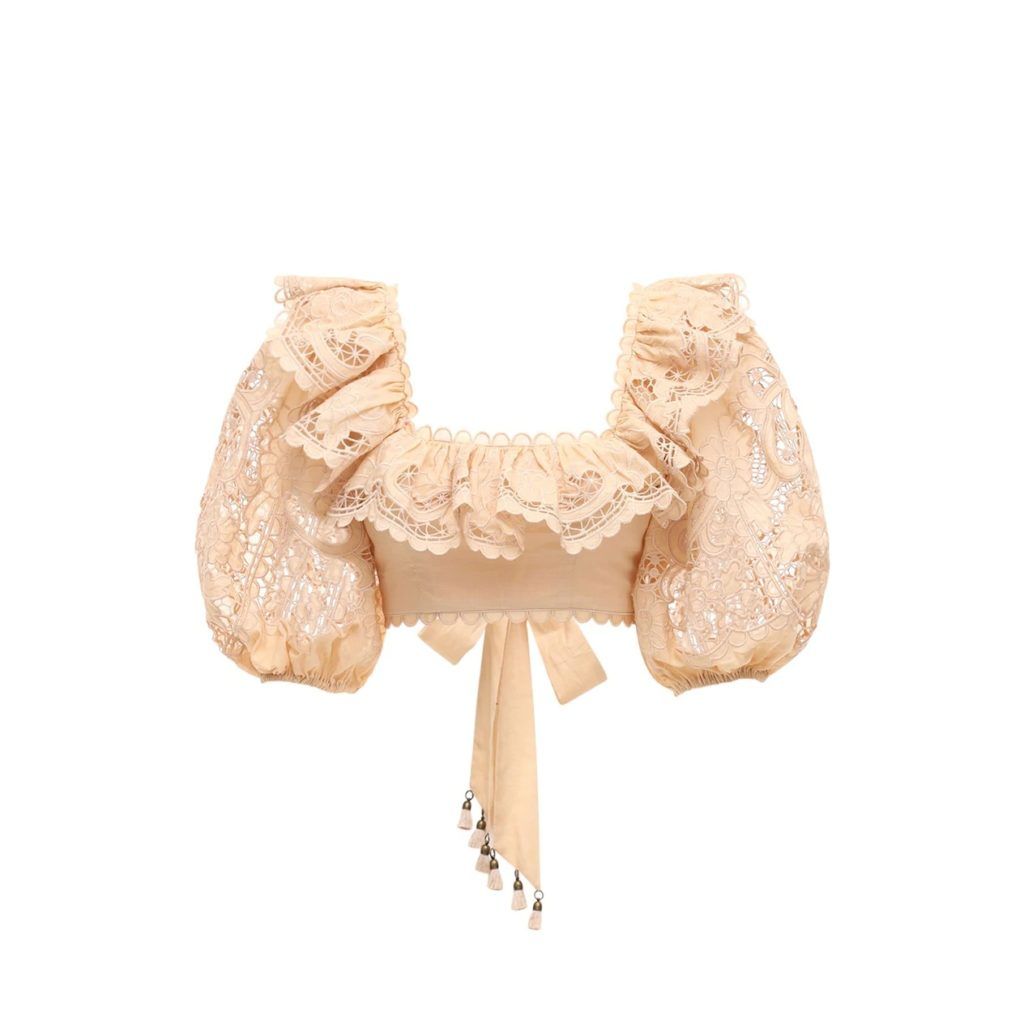 A love letter signed and sealed to the season of extravagance, this Brighton top will stand out beautifully from the small rectangular windows positioned on the right side of Zoom windows. Dipping into Zimmermann's penchant for laid-back, bohemian silhouettes, this piece is edged with rows of bordering ruffles that fall and frame a sash-tied open back. Look closely to admire the broderie anglaise lace in a delicately layered construction, and lightly coming into sight as it floats down the skin-peeking sleeves.
HK$4,343 at LuisaViaRoma
Bottega Veneta leather slides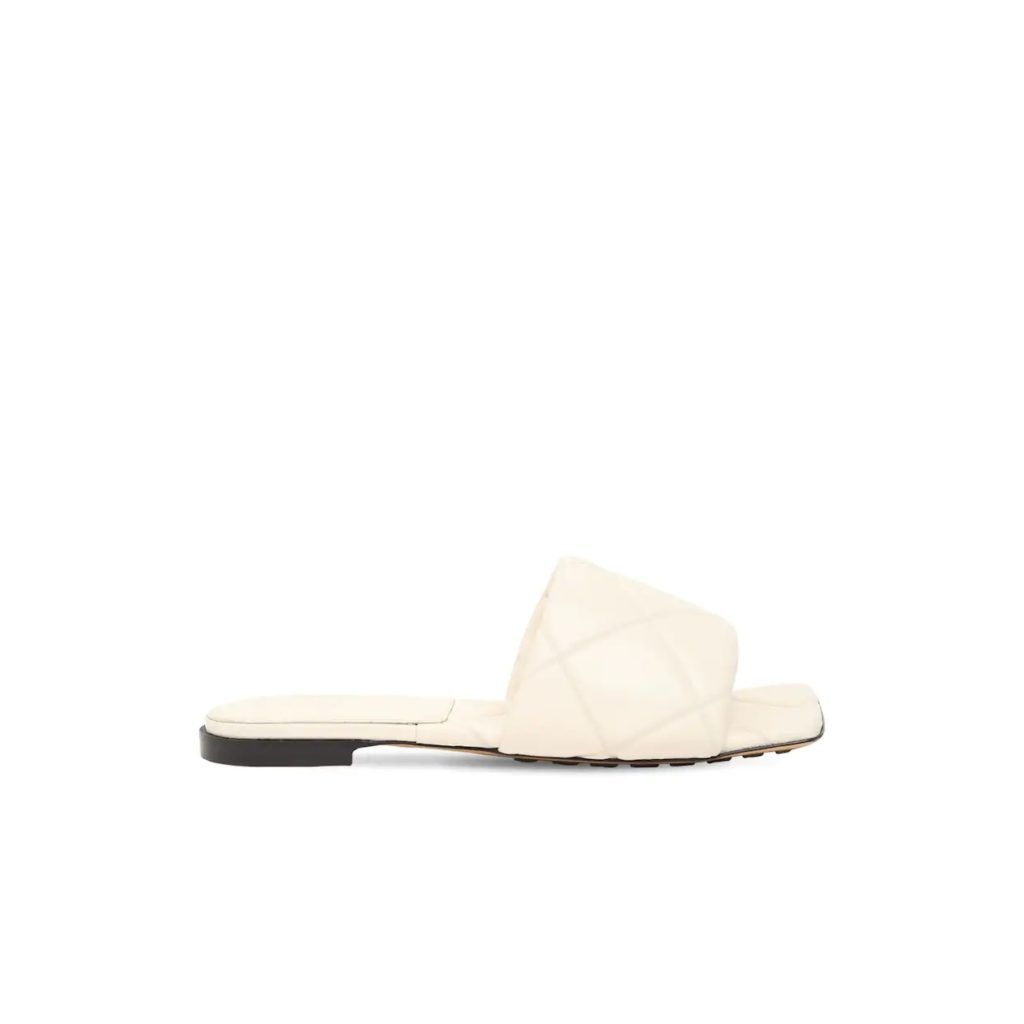 The most wonderful thing about these Bottega Veneta slides is not only are they padded like pillows with the signature intrecciato woven band, but are also elegant enough to instantly upgrade your whole living room setup. These may not be the easily spotted though screens, but these soft, luxurious lambskin slides are the perfect final touch to a comfortable and stylish night in. Not to mention it will extend its wear into the warmer months and beyond, especially with flowy frocks and wide-legged palazzo trousers.
HK$6,000 at LuisaViaRoma