Italian Luxury Yacht Builder Sanlorenzo is Increasingly Pushing the Boundaries of Environmental Sustainability
While Italian luxury yacht builder Sanlorenzo is developing green solutions that will help preserve the ocean's precious ecosystems, it's also helping drive a renaissance linking art, design and craftsmanship.
Escaping to the blu yonder of the oceans that surround us, and especially aboard your own luxuriously appointed yacht, is a tantalising prospect whatever the circumstances. In the situation that we now find ourselves, where we've been confined to our home city for more than two years, it sounds like an even more enticing proposition. However, the increasingly perilous state of this planet resulting from climate change is now giving rise to legitimate questions as to the sustainability of luxury yachts and their environmental footprints, especially in relation to fragile marine ecosystems.
Fortunately, the luxury-yacht industry is well aware of these concerns, and is devoting considerable resources to navigating a route towards a sustainable future afloat. Building "made-to- measure" luxury yachts for more than 60 years, the Italian Sanlorenzo company is in the forefront of this quest for sustainability; indeed, its CEO, Massimo Perotti is currently in the process of constructing a 50-metre superyacht that employs the latest hydrogen-fuel-cell technology in a collaboration with Siemens Energy. It's hoped that the yacht, which is planned to be delivered in two years' time, can serve as a testbed for similar solutions for other vessels in the 24- to 80-metre categories.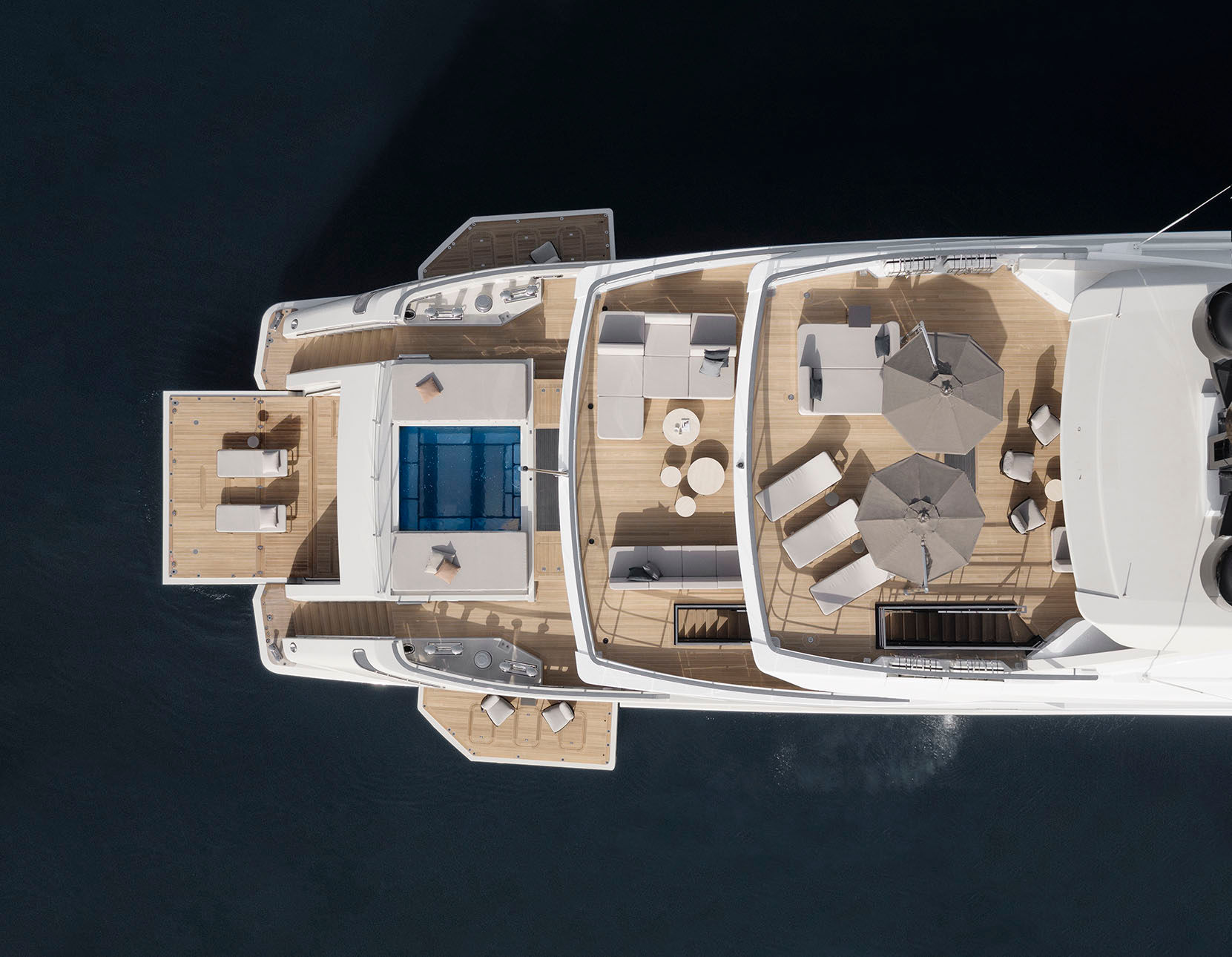 In addition, Sanlorenzo is pushing ahead with the development of advanced hybrid diesel-electric propulsion systems, again in conjunction with Siemens, for yachts sized both above and below 50 metres, which, if delivered by 2024, will be the first of their kind in the world. The company's Superyacht Division is now building its largest-ever vessel, the 72Steel, as well as two 62Steel models, all of which will employ hybrid diesel-electric power that will not only significantly reduce emissions into the atmosphere and water, but also ensure high comfort levels and optimal use of space. These three beautiful vessels, with interiors that are as stylish and luxurious as their characteristically sleek designs and harmonious proportions, affirm Sanlorenzo's position and reputation among the higher echelons of superyacht manufacturers.
Just as Sanlorenzo is increasingly pushing the boundaries of environmental sustainability, it's also depending a relationship between yacht design and the creative realms of art and artistry. That connection was originally forged in 2008, when works by painter, sculptor and trained architect Gianfranco Pardi were first displayed aboard a SL100 yacht in a dialogue with interior designs by the Dordoni Architect studio; they've since been incorporated into every Sanlorenzo yacht.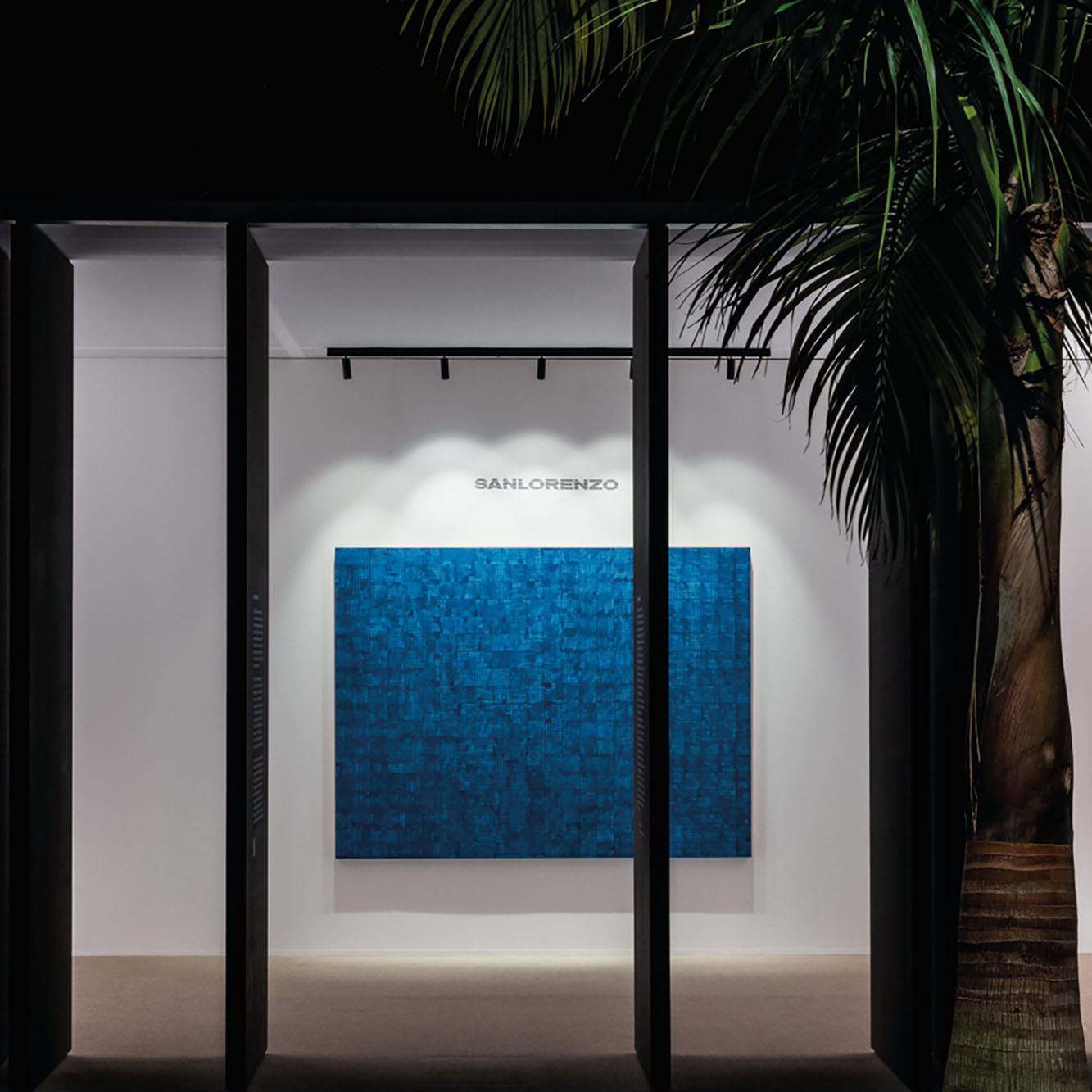 This year, the company signed up as the main sponsor of the Italian Pavilion at the 59th Biennale di Venezia international art exhibition, a reflection of the roles that art and craftsmanship have long played in Sanlorenzo's yachts. In 2018, Sanlorenzo also signed a global partnership agreement with Art Basel, and has been present at all the subsequent fairs held in Basel, Miami and Hong Kong with impactful installations that reflect the company's creative soul and journey. The company's yachts have also served as innovative floating art galleries in both Miami and Venice.
A further artistic collaboration, beginning in 2020, is with the Peggy Guggenheim Collection, also in Venice. "We're witnessing a new renaissance that places contemporary culture at the heart of society and industry," remarked Perotti on Sanlorenzo's relationship with the Biennale, which marks a further significant step in the company's proactive engagement in the wider fields of creativity and sustainability.
To receive more information on Sanlorenzo yachts or superyachts, please contact Asia's exclusive distributor, Simpson Marine/Sanlorenzo Asia. Tel: 2555 8377; email: sanlorenzo@simpsonmarine.com;