Swissness is at the core of La Prairie's first global brand residence, combining luxury, commitment to quality, a plurality of cultures – and, of course, the best treatments in the world of beauty.
La Prairie has opened the doors to its first-ever brand residence in Hong Kong, and one might be tempted to ask: What exactly is a brand residence? A retail concept? A treatment space? A private venue in which to host events?
In fact, it is none of these, but also all of them. Upon entering La Prairie House, which is situated on one of the upper floors of art gallery hub H Queen's, visitors need question no more, for the space is immediately recognisable as a home, albeit one with less clutter and mess.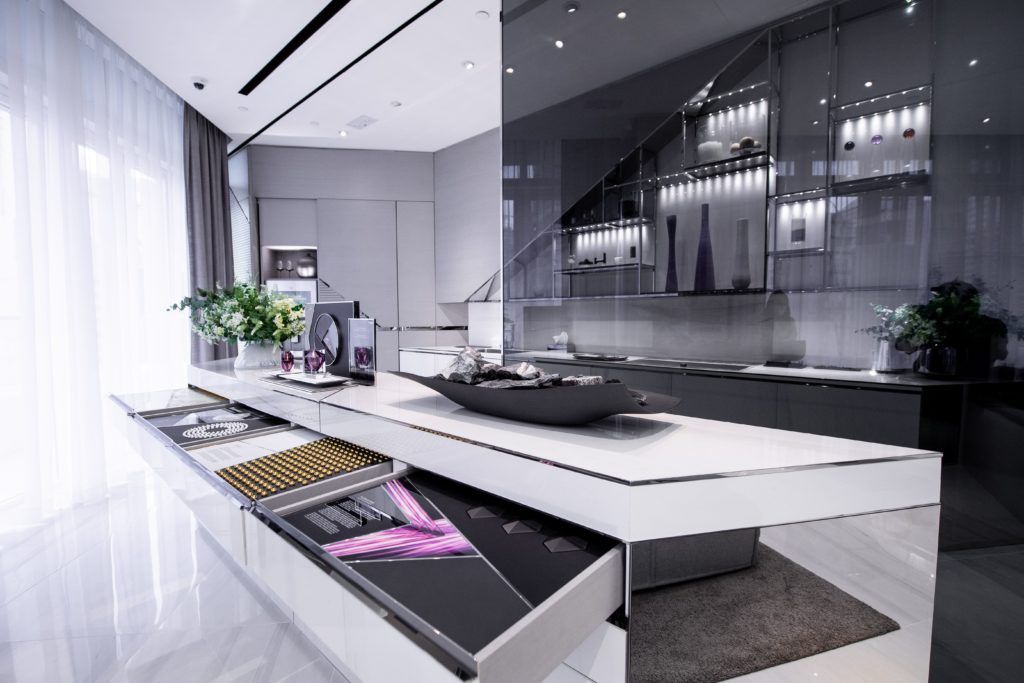 Cosy yet sophisticated, it's dressed in plush grey materials, and filled with decorative objects that add personal flair and verve to the space, but yet seem intrinsically linked to certain concepts espoused by the brand. Where family photos might line the walls, there is a gallery-style installation of key points in the brand's history, and in place of the open kitchen popular in households these days is an atelier where visitors can play with products and experiment with different elements of the superlative skincare line.
Of course, the bedrooms are always a place of quiet repose, and La Prairie House's two treatment rooms allow guests a sanctuary in the midst of the urban jungle, with options for treatments from its four collections: Skin Caviar, White Caviar, Platinum Rare and Radiance.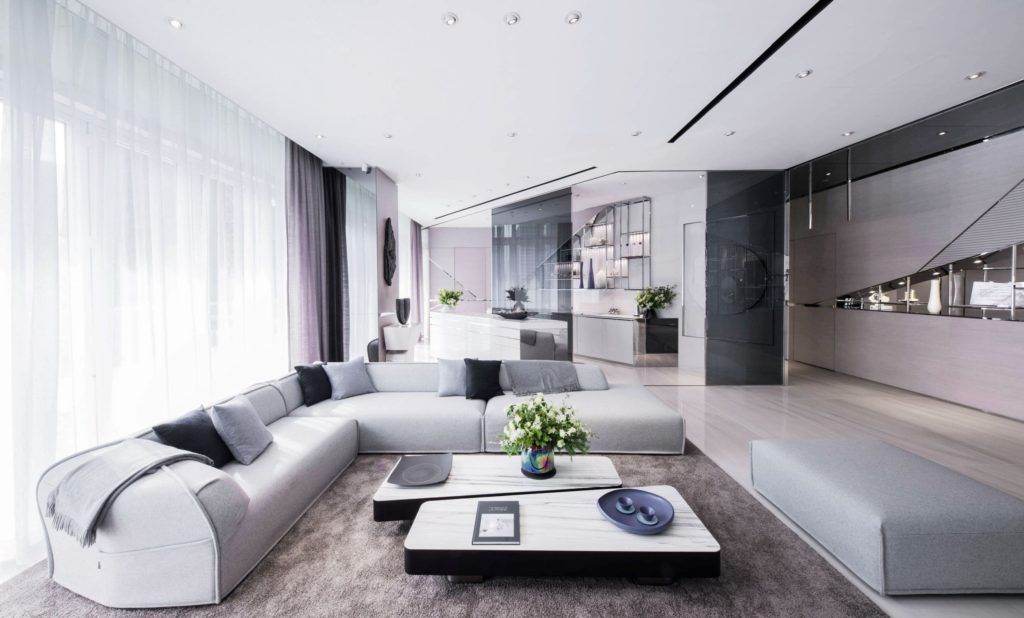 What was important besides making guests feel at home, says Global Chief Marketing Officer Greg Prodromides, was "this notion of Switzerland, and the vibe it represents. We wanted this feeling of Swissness in the heart of Hong Kong. I'm thinking about the prestige, the commitment to quality, to every single detail. An extreme level of sophistication and a drive for excellence."
The selection of Hong Kong as the first location for La Prairie House is a telling privilege for the city, preceding even the home turf of Switzerland. But CEO Patrick Rasquinet suggests, "Hong Kong was kind of an obvious choice. It has always been a showcase for us in the past, and it offers arts, culture, galleries all in a very concentrated area. On top of this, we have a lot of discerning clients living in Hong Kong."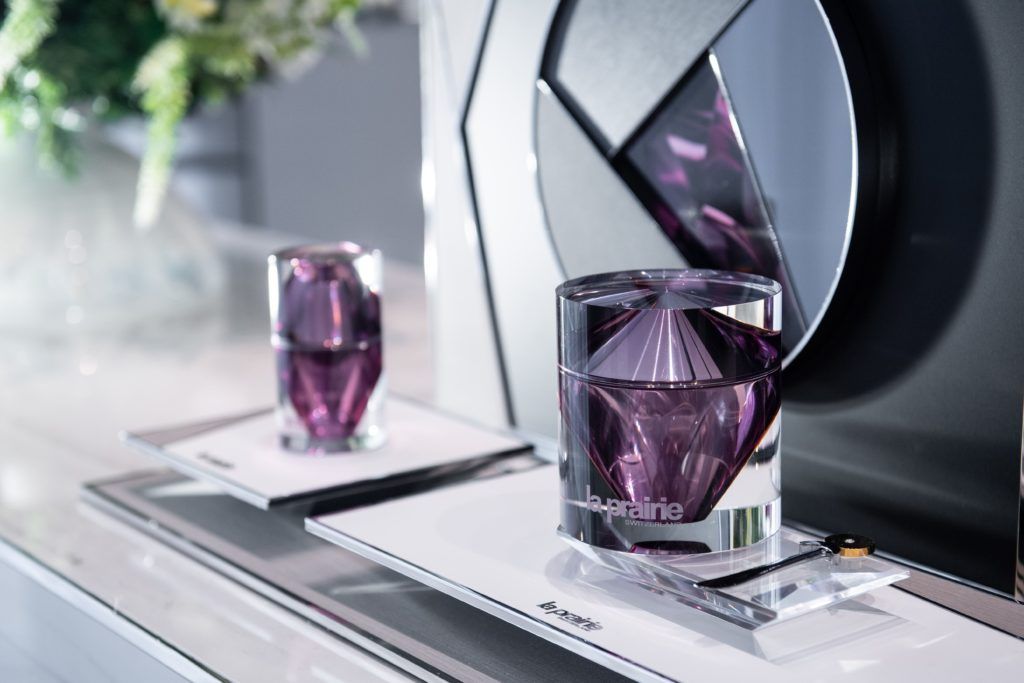 La Prairie's relationship with the arts is long-standing, with its packaging inspired by the cobalt colour used by Niki de Saint Phalle, but in recent years this connection has strengthened and grown considerably, thanks to its partnership with global art fair Art Basel, as well as initiatives such as its patronage of Fondation Beyeler and conservation of historical Piet Mondrian works.
This continues within La Prairie House, not only due to its location in the same building as art galleries such as Swiss blue-chip Hauser & Wirth, but thanks to specially commissioned works that showcase the creative synergies that can be unleashed between brands and artists.
In the years since it began custom commissions, La Prairie has managed to hone its patronage to a distinct type of artist that combines a kind of timeless poetry with elements of cutting-edge technology, much in the same way the brand has elevated the science of beauty into an art form.
Currently on view are two pieces by Japanese artist Nobuhiro Nakanishi, a conceptual artist who is known for his layered installations, placing up to hundreds of photos taken from a single vantage point over a short period of time in a sequence, in order to explore and capture the concept of time. For La Prairie, he created a curved domino structure depicting the sun setting over the mountains in Switzerland, a piece that is at once pleasing and serene to the eye, as well as thought-provoking for the mind. Complementing the serenity of his installations is a composition by Max Richter that completes the holistic art experience, echoing the sensorial aspects of using La Prairie products, a duet of tangible and intangible artistic explorations.
"In the house, you see an expression of what Switzerland can be – Swiss design, and through some elements of the materials, Swiss nature. But at the same time, as part of our contemporary [perspective], you see an expression that comes from other cultures – Nakanishi is one example. Being open culturally and open intellectually is part of what we are as a brand. This plurality is essential to us." says Prodromides.