With over 65 years of track record in private banking, Liechtenstein-based VP Bank offers first-to-market solutions for clients and has an unwavering commitment in Asia.
Despite global market uncertainties and challenges since the onset of the Covid-19 pandemic, the future of Asia continues to flourish as attested by the burgeoning growth in the rise of next-generation ultra-high-net-worth individuals (UHNWIs). As such, choosing the right partner to help investors manage their assets and wealth has become increasingly important.
"Growth in the Asia region is expected to expand at a compound annual rate of 11.6 percent until 2025," says Pamela Hsu Phua, chief executive officer Asia for VP Bank. According to McKinsey, wealth in Asia-Pacific now accounts for some 42 percent of the global total, with China accounting for the biggest increase.
"With the rising number of intermediaries, family offices and private clients in the region, we continue to invest proactively and re-energise our business model to cater to our clients' evolving wealth management needs," says Phua.
Indeed, this trend has fuelled a need among UHNWIs to choose specialised institutions, such as the Liechtenstein-based VP Bank, to manage their wealth. A closer look at VP Bank's commitments and strategies in Asia reveals why.
Last year, VP Bank began a phased roll-out of Strategy 2026, aiming to achieve its ambitions by seizing opportunities built upon its proven business structure with its heritage as a financial services provider for intermediaries and private banking. In addition, the bank is well positioned to continuously expand and offer holistic and unique best-in-class investment solutions for UHNWIs, trustees, family offices and external asset managers.
"Establishing ourselves as an international Open Wealth Services pioneer enables us at VP Bank to be the trusted and reliable partner for our target clients by making available a discrete platform for wealth-related services and providing the means for combining traditional banking activities with the advantages and benefits of digital ecosystems," continues Heline Lam, chief of staff Asia.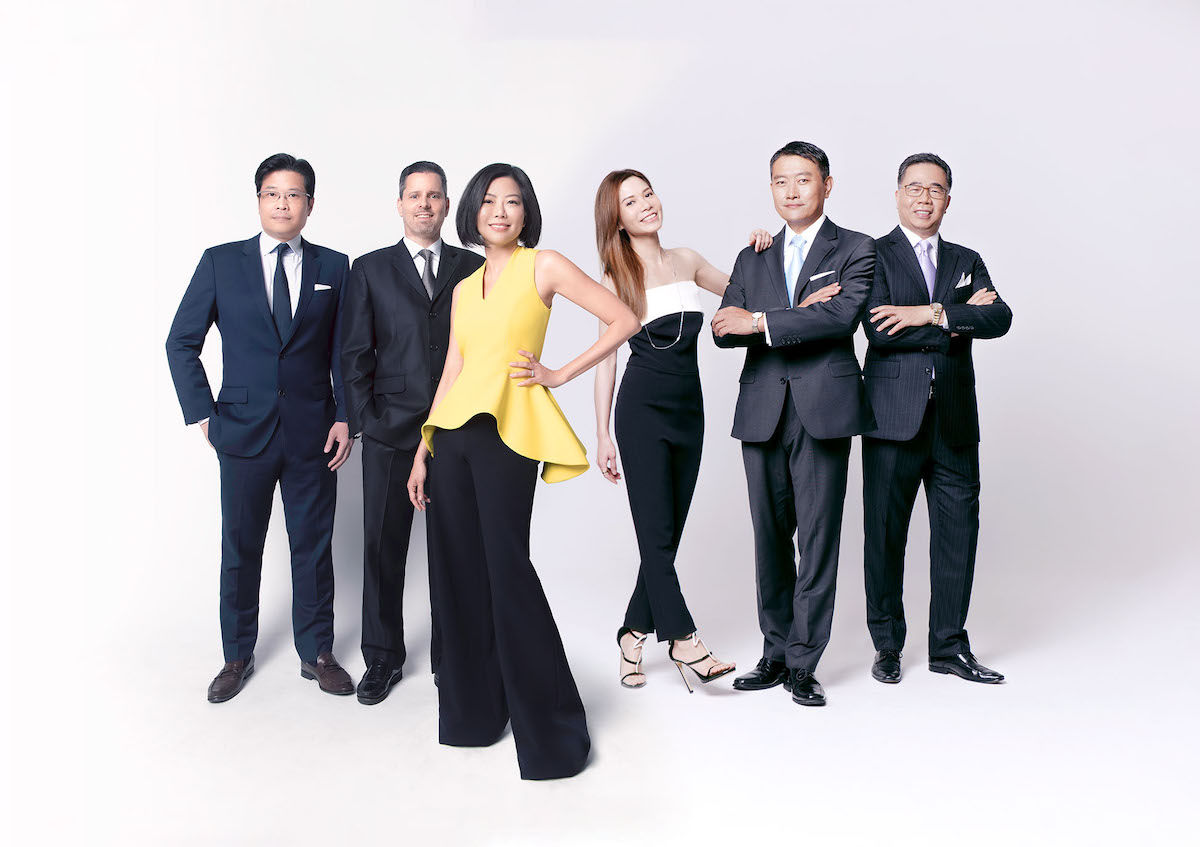 Given the positive prospects for the region, the bank is particularly confident about its future in Hong Kong and has set in motion strategic plans to strengthen its presence in the city.
STRONG HONG KONG FOCUS
According to a survey conducted by Hong Kong's Private Wealth Management Association and KPMG China, more than 50 percent of the industry's assets under management will come from Greater China over the next few years. In 2021, approximately 40 percent of the wealth managed in Hong Kong originated locally, with a further 15 percent from other Asia-Pacific markets. As a result, money flowing from Greater China will drive an expected 6 to 10 percent annual growth in Hong Kong's wealth management assets.
This is a critical market with vast potential, propelling VP Bank to persistently build its reach in the region for the long term, including its expansion of the Hong Kong office."Hong Kong remains a key financial hub in Asia, with one of the largest and most active stock markets internationally. It's a fund hub and a gateway to China, one of the largest growing wealth pools in the world," says Reto Marx, head of Hong Kong. "From my experience, at least 75 percent of all client requests to go international start with a first meeting in Hong Kong."
"Hong Kong has solidified itself as a global financial centre through history with its highly developed infrastructure and well established international financial market, built also upon its connectivity to mainland China and to the rest of the world," adds Lam. "Our confidence in the city's resilience is evident also in our recent talent acquisitions."
With its firm commitment to this city, the bank which mainly serviced wealthy individuals in Hong Kong in the past, has now included coverage for intermediaries going forward. This means that independent advisors, asset managers and family offices can be serviced out of Hong Kong even when their client assets are booked with group entities in other financial centres, such as Liechtenstein or Singapore."
Most clients – and especially intermediaries – appreciate such a set-up as they can achieve geographical diversification for their clients' assets and still be able to interact with relationship managers who are familiar with their culture and are conversant in their native language," says Marx.
INNOVATION MEETS DEMAND
The Asia region has been experiencing among private clients a surge in the establishment of family offices, an increased appetite for sustainability and impact investments, and a need for digitalisation and private market opportunities."
There's a wave of intergenerational wealth transfers taking place in Asia," notes Phua. "New generations are focused on global issues, such as environmentalism, and there's a growing desire for opportunities that embody a sense of social good, with many wanting a clear view of where their money is being invested." She adds that as VP Bank's clients continue to search for positive yields, alternative investments are also becoming more mainstream.
As demands evolve, at the core of Strategy 2026 lies the bank's DNA in entrepreneurship, innovation and team spirit, which contributes to its digitalisation efforts in the industry. Further honing its innovative edge, VP Bank reinforces a culture that emphasises diversity, engagement, empowerment and openness."
As clients integrate sustainable investing in their portfolios, they also highly value sustainable leadership within the banks they partner with," explains Lam. "At VP Bank, every member is encouraged to contribute, speak up and challenge the status quo, which inspire creativity and ownership. Our inclusive culture encourages employees to work together in a collaborative and nimble way."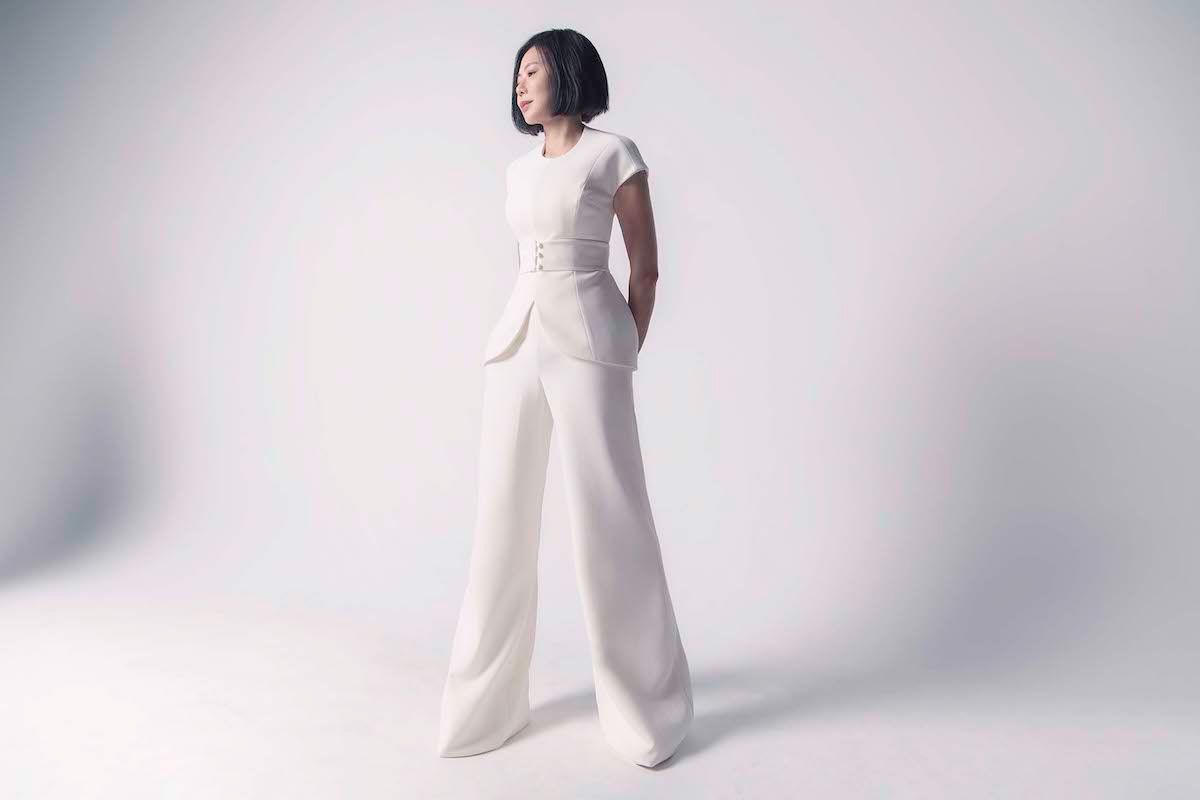 DISTINCTIVE OFFERINGS
VP Bank recognised early on two emerging trends among wealthy individuals: private market investments and digitalisation. The bank began to proactively develop products and solutions that were not only client-focused but also first to market.
Last year, VP Bank's headquarters launched the Orbit platform, which enables professional investors to access private markets by providing end-to-end services, from set-up to administration to investment management. It eliminates many former barriers, such as opening a conventional investment account with the bank, high entry points, long lock-up periods and non-transparency. This provides more choices for investors while drastically reduces the operational burden of even a non-VP Bank client.
By servicing our existing client base well yet maintaining objectivity and openness, Orbit has several unique features. It is open to both the investment origination as well as the investor base, with or without a custodian account with the bank. The automated and digitalised process means investors can use it at any time and from anywhere, assisted by the bank's curation. As a solid financial institution, VP Bank can provide the resources required for further development.
With the dawn of digitalised assets, VP Bank was also swift in creating another innovation in art tokenisation. In fact, VP Bank is the only bank offering this. Digitisation of assets is expected to grow exponentially and may revolutionise how clients invest in many traditionally illiquid assets, such as art pieces, antiques, collectables, manuscripts and precious stones. Using blockchain technology, physical assets are converted into tokens that represent their ownership and value, which can then be reflected in bank accounts, allowing clients a peace-of-mind with asset diversification, better estate planning and tradability, fractional ownership, and liquidity for monetisation.
Liechtenstein is one of the few jurisdictions that have regulated the treatment of cryro assets in a law and thus offer legal certainty. The prerequisite is that both the tokens and the tokenised assets are held in custody in Liechtenstein.
Other than digitalisation, VP Bank has also formed strategic partnerships, such as that with Hywin Wealth, one of the largest wealth-management service providers in mainland China. By progressing on a wide range of collaboration areas, both parties can synergise to expand into new services and markets by capitalising on their respective strengths while avoiding costly mishaps.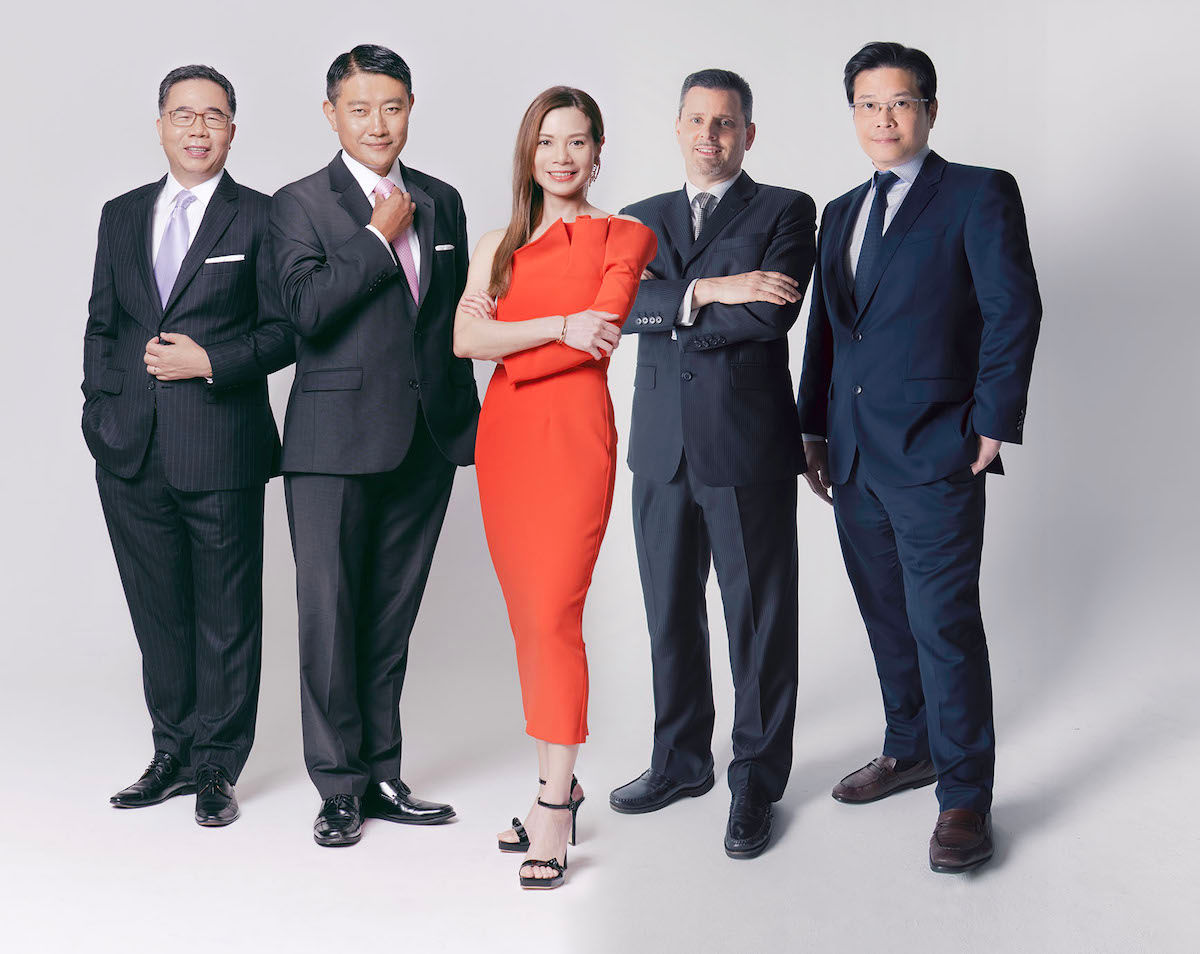 UNIQUE PROPOSITION
Another value proposition VP Bank has is that its intermediaries business is one of its principal activities, making up more than 50 percent of its total asset under management, a ratio no other banks have achieved. This can be attributed to a long history of partnering with wealthy individuals and financial intermediaries, dating back to 1956 when the award-winning bank was founded by Guido Feger, who was one of the most successful entrepreneurs and trustees in Liechtenstein, as an extension of Liechtenstein's largest and oldest trust company."
The bank's clients particularly appreciate our 66 years of experience, our modern infrastructure, our sound balance sheet and a solid capital base," explains Phua. The bank has a Standard & Poor's "A" rating, with the majority of its share capital held by three entrepreneurial anchor shareholders, which goes a long way to guaranteeing continuity, independence and sustainability.
This heritage as a bank for intermediaries places it in a strong position at the forefront of industry developments and supports its continued expansion. It also offers distinct advantages when it comes to launching new services and class-leading products for intermediaries."
VP Bank clearly segregates its intermediaries business from the private wealth-management side and we use a hybrid business model to serve our intermediaries," Marx explains. "This means banking services aimed at the end-clients of the intermediaries are designed to be as efficient, dependable and cost-effective as possible by utilising digital channels. This enables VP Bank to direct more energy on offering high-quality, bespoke advisory and administrative services for our intermediaries."
Kenneth Chan, head of intermediaries Hong Kong, reiterates, "VP Bank has proven to be an experienced, preferred partner for external asset managers, trustees and family offices over the years. This is the bank's leading proposition and it's certainly how it differentiates itself from other players in the industry."
A BRIGHT AND ROBUST FUTURE
While a promising future in the region ensues, VP Bank maintains sharp attention on building a strong foundation in risk resilience that ultimately benefits its customers. As chief risk officer Asia, Chris Chee, explains," our risk robustness initiative is a response to the increasing complexity of legal and regulatory environment. Compliance approaches, standards and controls are being centralised and standardised throughout our group and the overall credit organisation is made more resilient. It is a combination of initiatives aimed at establishing effective tools and processes to improve the risk robustness of the bank with regards to legal, compliance and regulatory requirements."
The different transformation initiatives taking place will ultimately benefit the clients with an optimised onboarding and client lifecycle process whereby the overall end-to-end processing time is expected to be reduced.
VP Bank's Strategy 2026 clearly defines its ambition in the Asia region with a modern and forward-looking approach in a new era of wealth management.
Find out more here
THIS FEATURE DOES NOT CONSTITUTE A RECOMMENDATION, OFFER, INVITATION TO OFFER OR SOLICITATION BY VP BANK TO ENTER INTO ANY TRANSACTION OR TO BUY, SELL, OR HOLD ANY SECURITY, FINANCIAL PRODUCT, OR INSTRUMENT. THE INFORMATION, OPINIONS AND VIEWS HEREIN MOREOVER DO NOT CONSTITUTE LEGAL, FINANCIAL, INVESTMENT, TAX OR OTHER FORMS OF ADVICE, AND IS NOT A SUBSTITUTE FOR INDIVIDUAL ADVICE BY A SPECIALIST QUALIFIED IN THE MATTERS REFERRED TO ABOVE.