The House of Graff has envisioned a captivating character for its latest jewellery collection, the Tilda's Bow Collection.
The protagonist is Tilda, a young girl with a magic touch who can turn silk into diamond ribbons. Each jewel is a vision from her vivacious fantasies. The voluminous swirl of diamonds, knotted and spun into shining bows, are expertly shaped by Graff's jewellers to capture the realistic form of a silk ribbon and all its femininity, delicacy, and sensuality.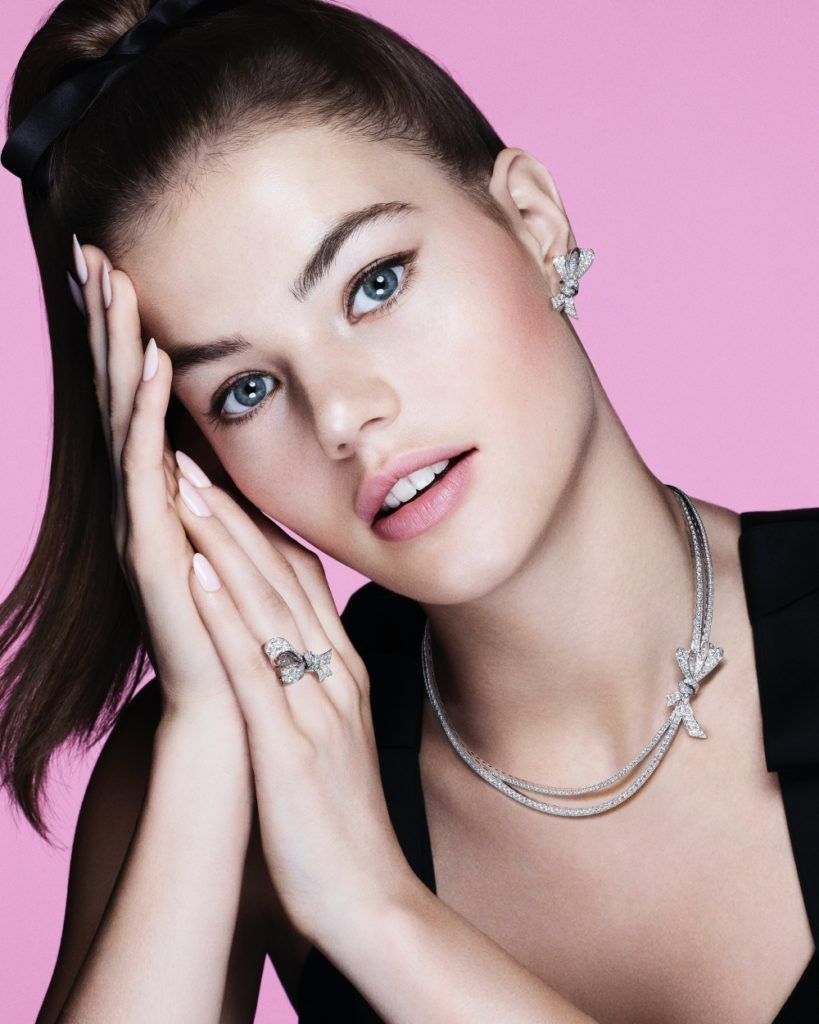 The bow has always been a major motif for Graff, according to Anne-Eva Geffroy, Design Director at Graff. For the Tilda's Bow collection, it's not just the bow itself, but the motion of tying it that serves as the source of inspiration.
"We capture the precise moment a woman finishes tying a bow on her dress or in her hair — the loose, organic shape and expressive movement," says Geffroy.
Tilda might have dreamt up these magical ribbons but the real magic is at the fingertips of the designers at Graff, who bring these whimsical fantasies to life. The masters in the Graff workshop shape each curve and twist of the diamond ribbon to evoke a hand-tied bow. Then, the beautifully shaped bows are used to adorn necklaces, rings, earrings, and bracelets.
Tilda's Bow latest designs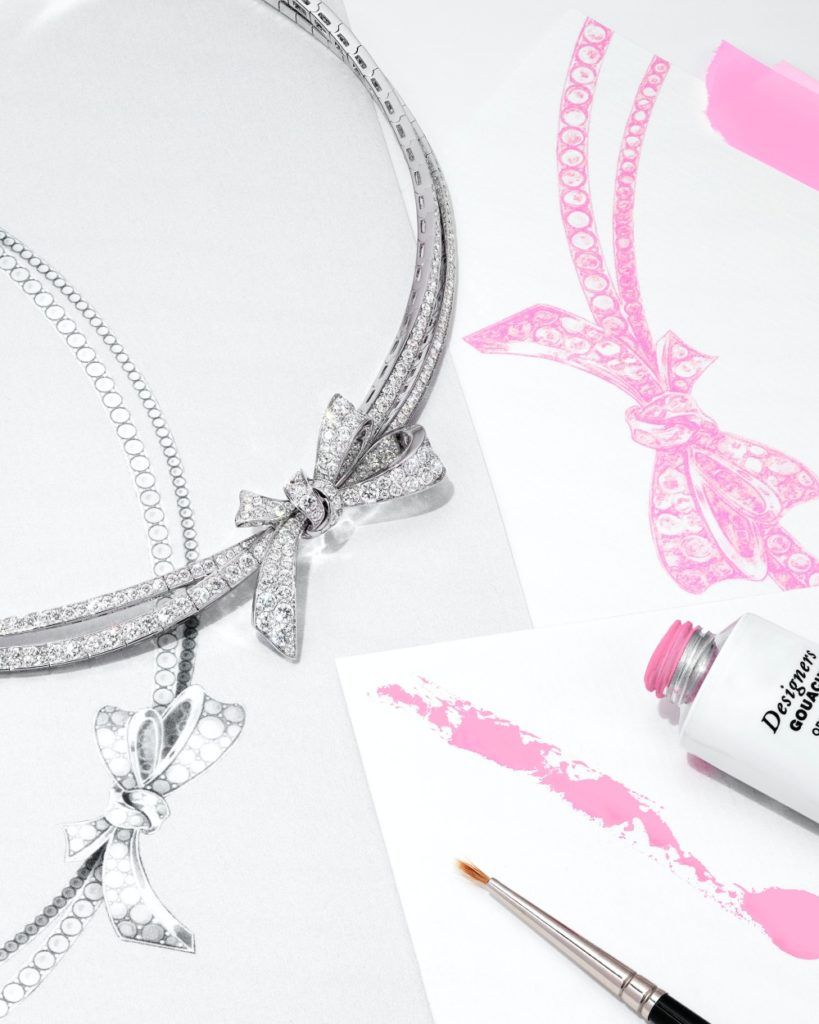 The Tilda's Bow Diamond Necklace is one of the latest interpretations. It's an enchanting white gold necklace that features double strands of round diamonds that loop around the neck. The delicate hand-tied bow rests just off-centre, above the collarbone. The charming necklace comes with baguette-cut and round diamonds with a total weight of 13.50 carats.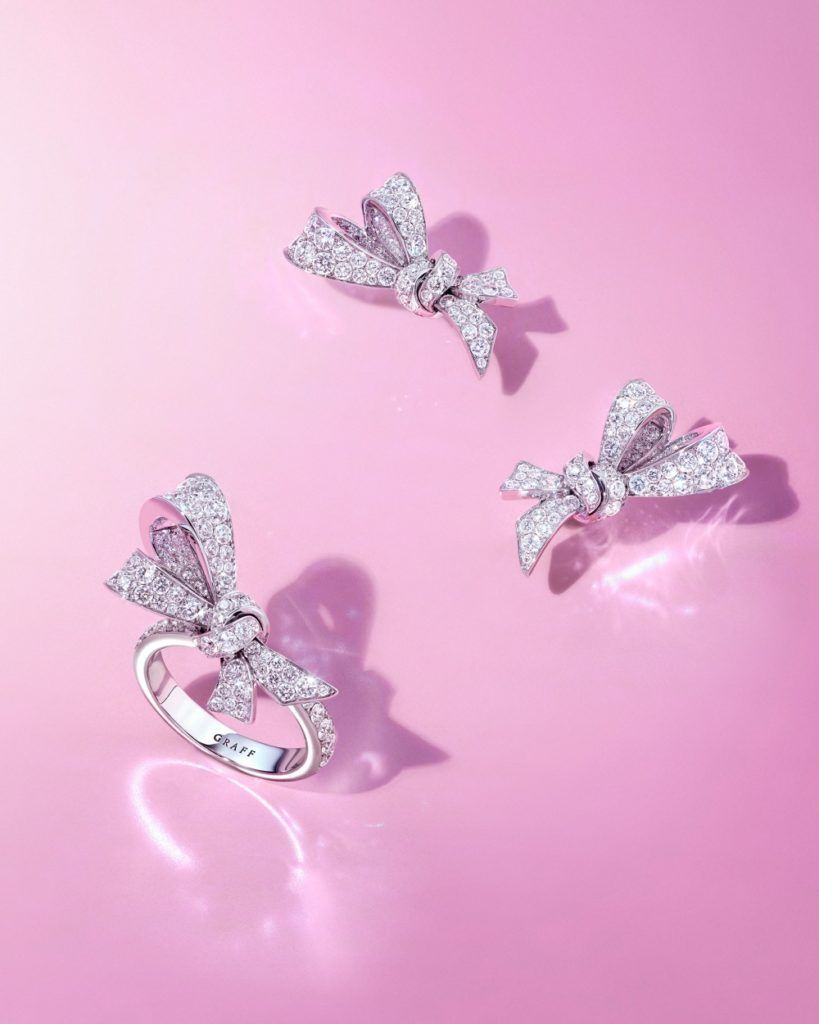 You'll find spectacular high jewellery pieces in the Tilda's Bow collection, but everyday diamonds are also a huge part of the collection. Petite yet powerful, these new everyday pieces feature ribbons of pavé and pear-shaped diamonds. The designs are minimalist and yet perfectly timeless, evoking the always and forever nature of diamonds that appeal to the young and spirited Tilda within all of us.
Learn more or shop the latest designs in the Tilda's Bow collection on graff.com.