With a range of 12 in-house calibres now powering its exclusive and highly technical timepieces, Richard Mille occupies the very pinnacle of contemporary watchmaking.
Few names in the world of contemporary horology carry such a reputation for exclusivity and technical trailblazing as that of Richard Mille. In just over 20 years the brand, which was founded in the Swiss municipality of Les Breuleux by the eponymous Mille and his business partner Dominique Guenat, has pushed the boundaries of technology and avant-garde design in several exciting directions, developing advanced lightweight yet super-strong materials, and testing strength and shock-resistance to destruction, while also emphasising the bespoke craftsmanship more typical of traditional high watchmaking. In the process, this money-noobject approach has attracted a legion of privileged clients who are delighted to strap these status symbols on to their wrists – internationally recognised figures such as Hollywood actors, Olympic athletes, tennis stars, equestrians, Formula 1 racers and, of course, hip-hop artists.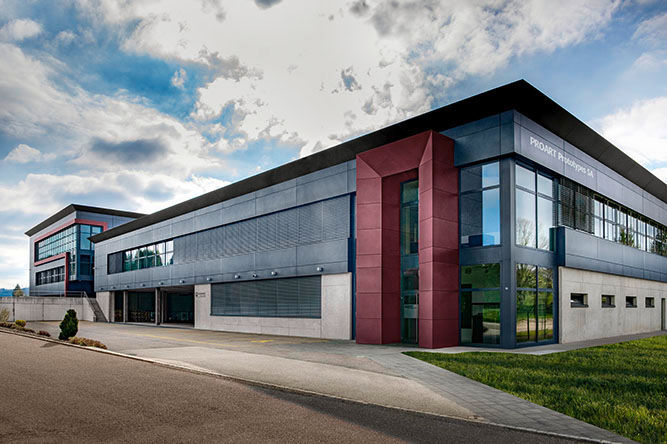 Although from the outset the timepieces produced by Richard Mille were among the most complicated to make in the world, the brand initially relied upon outside ateliers for the supply of its base calibres. However, its repository of knowledge and capabilities was greatly boosted by the opening of a new components unit in 2013. At a stroke, in addition to its unparalleled technical and design expertise, Richard Mille now possessed the ultimate tool to bring its own calibres to life, machine them internally and test them to its own rigorous standards. The first fruit of this development was the in-house CRMA1, which lies at the heart of the RM 037 Automatic Winding Watch. This mechanical beauty was the result of powerful proprietary innovations such as the function selector, the variable-geometry rotor and the intensive use of titanium in its construction.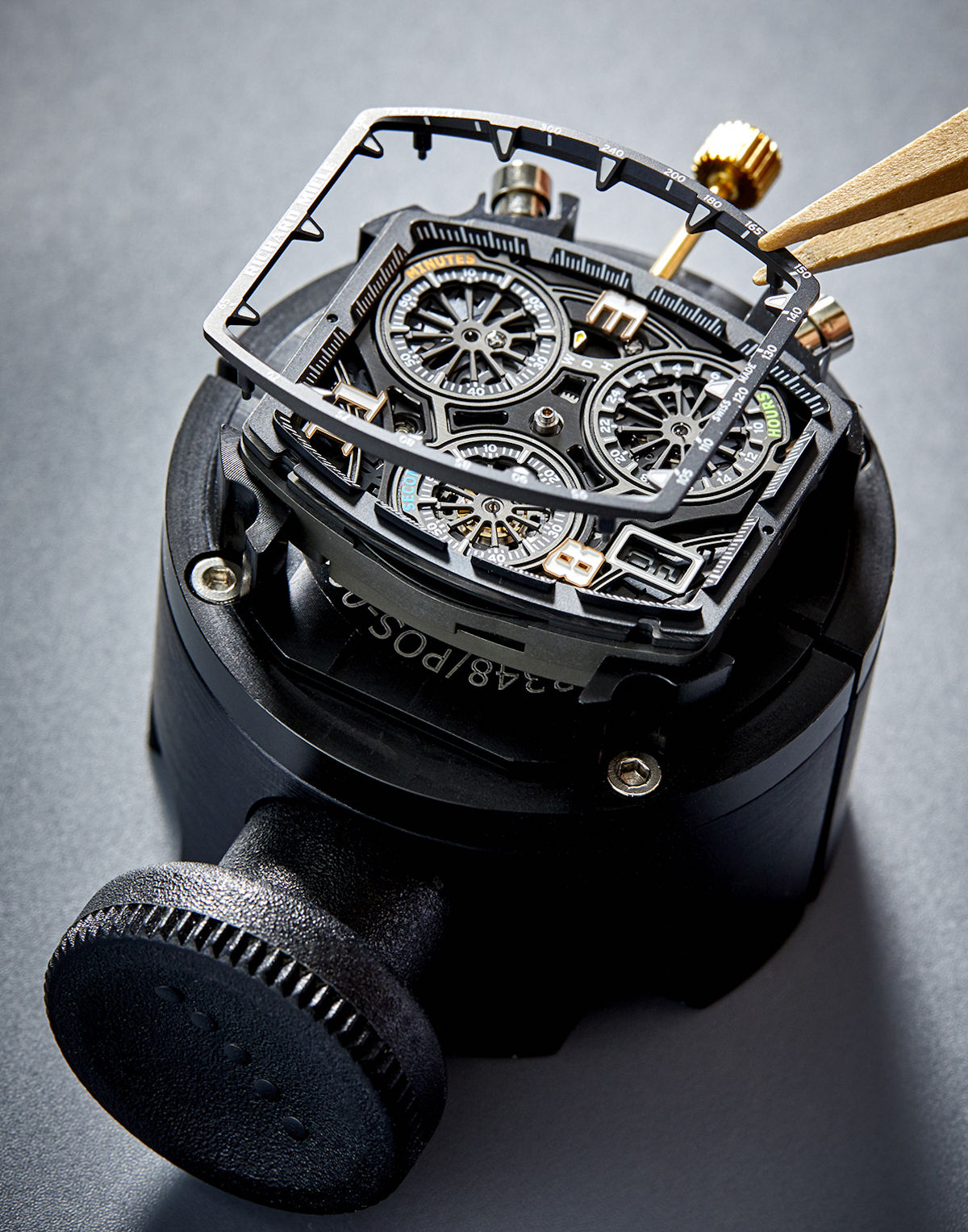 Since that milestone, the manufacture now creates a range of 12 in-house calibres based around three main series – automatic, automatic flyback chronograph and automatic tourbillon – each one staking out new ground in terms of horological innovation, development and engineering, while extending the parameters of performance, accuracy and reliability. All developed from scratch and unencumbered by budgetary and technical restraints, they draw upon the brand's unmistakeable personality and DNA.
Constantly seeking new challenges, Richard Mille simultaneously pioneers new materials while maintaining the impeccable performance of its movements. Particular attention is paid to the architecture of the parts, which must possess specific characteristics such as lightness, strength and stability, tight lines and high transparency. A further prerequisite is to respect the brand's signature pared-down aesthetic: whether the watch is tonneau-shaped, square or round, this identity must be instantly recognisable.
Above all, however, it's technology – or, to be more precise, hyper-technology – that places Richard Mille calibres at the very pinnacle of contemporary watchmaking.
Find out more here