People often say the allure of diamonds are down to the 4 Cs – carat, clarity, cut and colour, but there's a growing curiosity, as new-generation consumers start asking the very conscious question: "Where do our diamonds come from and are they ethical?" If they're not – scintillatingly beautiful they may be, we might feel too guilty to purchase diamond jewellery.
As we globally move towards more sustainable practices that minimise our carbon footprint and protect the earth, more and more people are looking towards eco-conscious jewellery that use recycled metals, conflict-free, even sustainable lab-grown diamonds.
In the words of The Future Rocks founder and CEO, Anthony Tsang, states that "at The Future Rocks, we are committed to bringing lab-grown diamonds into the mainstream. Our vision is about reshaping the jewellery industry through the powers of a collective force, which is why The Future Rocks is built around a shared platform for like-minded international labels and designers.
At our core, The Future Rocks is about enjoying the pleasures of life while creating a better future – and we believe lab-grown diamonds will be part of this future. The Future Rocks is a state of mind. Lab-grown diamonds are just the start of this journey."
Discerning consumers today ask for transparency and accountability in companies and look for sustainable alternatives that don't compromise on style. The Future Rocks presents exactly this vision, bringing together a constellation of eco-conscious jewellery brands that share in its values of sustainability, ethics and diversity. Promoting the use of lab-grown diamonds that are more ethical, the new platform offers discerning shoppers a marketplace to discover the best eco-conscious designer brands through authentic storytelling and a curated shopping experience. On The Future Rocks' unique marketplace, you'll find a wide range of socially responsible brands from around the world that share the same philosophy. Discover brands such as Paris-based Courbet, Japanese brand PRMAL, Spanish brand Rêver and London-based Monarc, all of whom are trusted and credible brands that offer ethical and stylish jewellery, using responsibly-sourced materials, including recycled gold and lab-grown diamonds.
According to the Gemological Institute of America, "lab-grown diamonds have the same chemical composition and crystal structure as diamonds created by nature." Laboratory-made diamonds are grown in a lab that replicates the Earth's conditions, thus ensuring each lab-grown diamond is traceable and come with a lower carbon footprint.
Built on a shared vision to create a better future – of which lab-grown diamonds are a big part – we can rest assured that The Future Rocks curates only the best of brands that firmly believe in their strong ethos while still designing emotional and meaningful jewellery. Beautiful jewellery with a good conscience; this is what the future of jewellery should look like.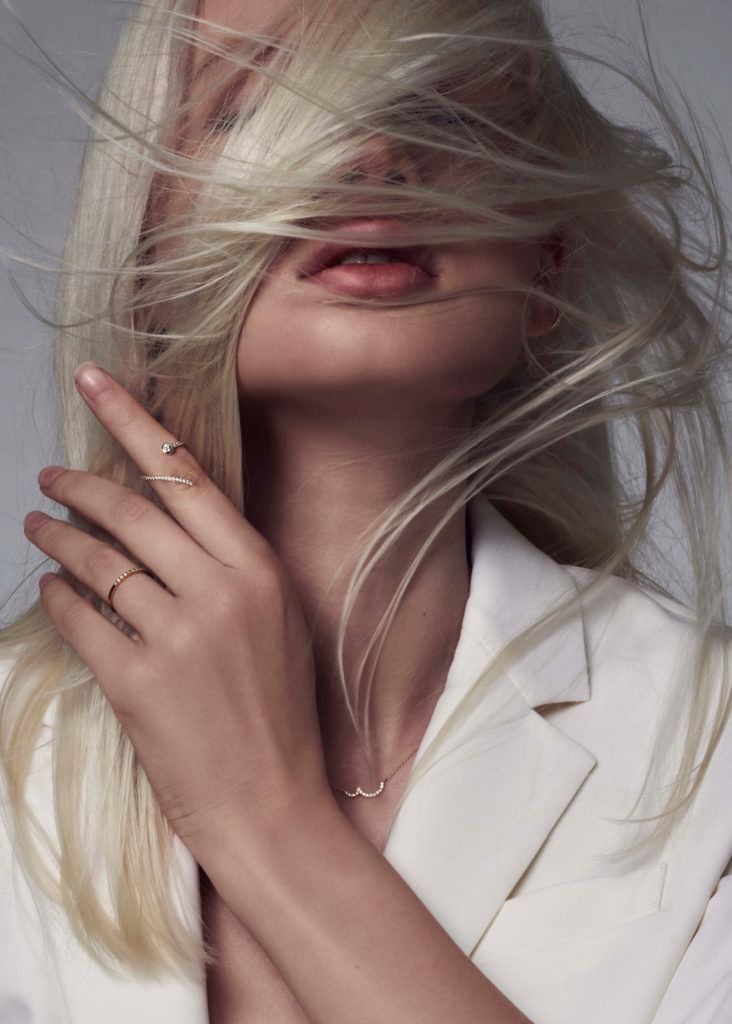 Shop now at The Future Rocks here.