Everything You Need to Know About The Glenrothes' Oldest Release: A 50-Year-Old Whisky Coming to Charity Auction This Month
When it comes to fine single malt Scotch whisky, we've come to expect distilleries to release expressions that are 20 or even 30 years old. A 50-year-old whisky, however — well, that's something which makes us stop and take notice.
Last month, The Glenrothes made waves when it unveiled its oldest single malt whisky ever: A 50-year-old expression that was distilled in November 1968, followed by maturing in sherry and bourbon American oak casks until its bottling in September 2019. This was hardly everyday news for the Speyside distiller: Until now, The Glenrothes' oldest single malt was a mere 25 years old. What's more, this limited-release whisky comes in individually numbered crystal decanters, each one housed inside a stunning black-lacquered presentation case.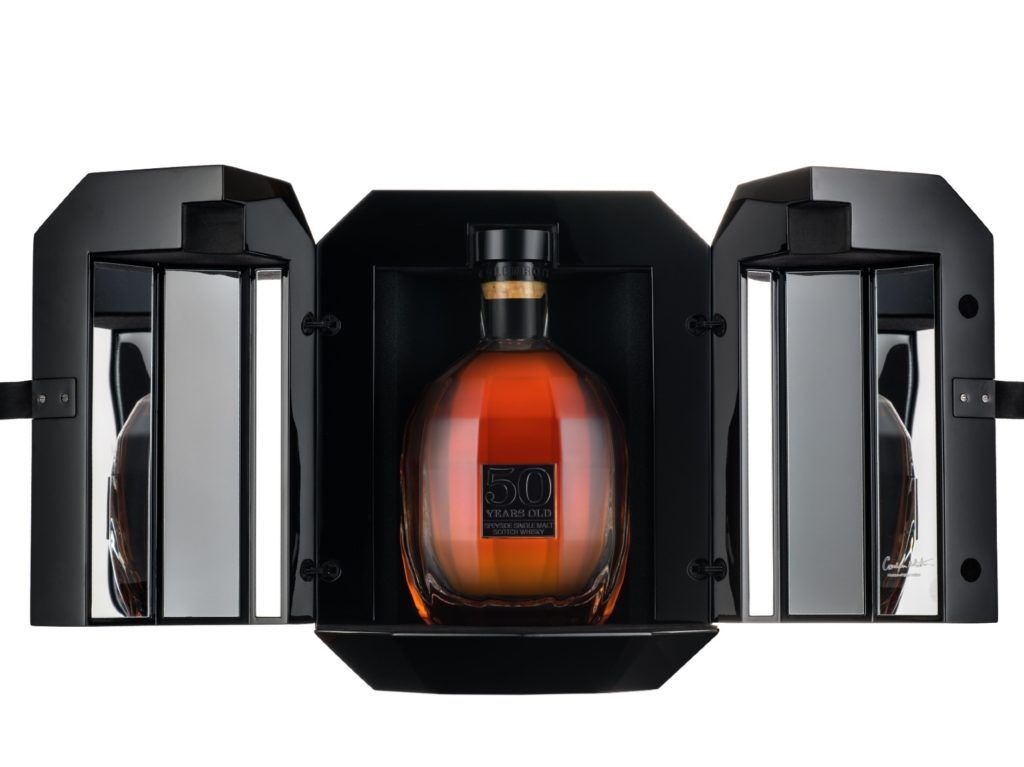 Not just anyone will be able to get their hands on this remarkable release, though, as only 50 bottles have been made available globally. Lucky buyers will become one of just 50 people globally to join 'Fifty,' an ultra-exclusive virtual club whose members will be invited to visit The Glenrothes Estate for a once-in-a-lifetime opportunity to meet the distillery team and stay at the property's spiritual home, Rothes House. Members will also receive an engraved membership card that matches the number of their bottle and grants access to an exclusive web portal where they can register their membership, see product release previews and more.
Whisky aficionados, take note: just one of these treasured bottles is hitting the auction block this month during Bonhams' Fine & Rare Wine and Whisky sale on Friday, 20 November. The decanter in question, number 38 of 50, is estimated to fetch HK$230,000-300,000 (£23,000-30,000). All proceeds will be donated to a charity organisation based in the Asia-Pacific region.
So what can buyers expect from this incredibly rare whisky? "After half a century maturing in sherry bourbon oak casks, our 50-year-old single malt offers a unique blend of aromas with complexity that only a whisky of this age can deliver," said Laura Rampling, Master Whisky Maker at The Glenrothes. "It is dark and fragrant, offering sweet and spiced flavours with a refined finish and gentle lingering of woody spices. On the nose, drinkers can expect hints of jasmine and cedar."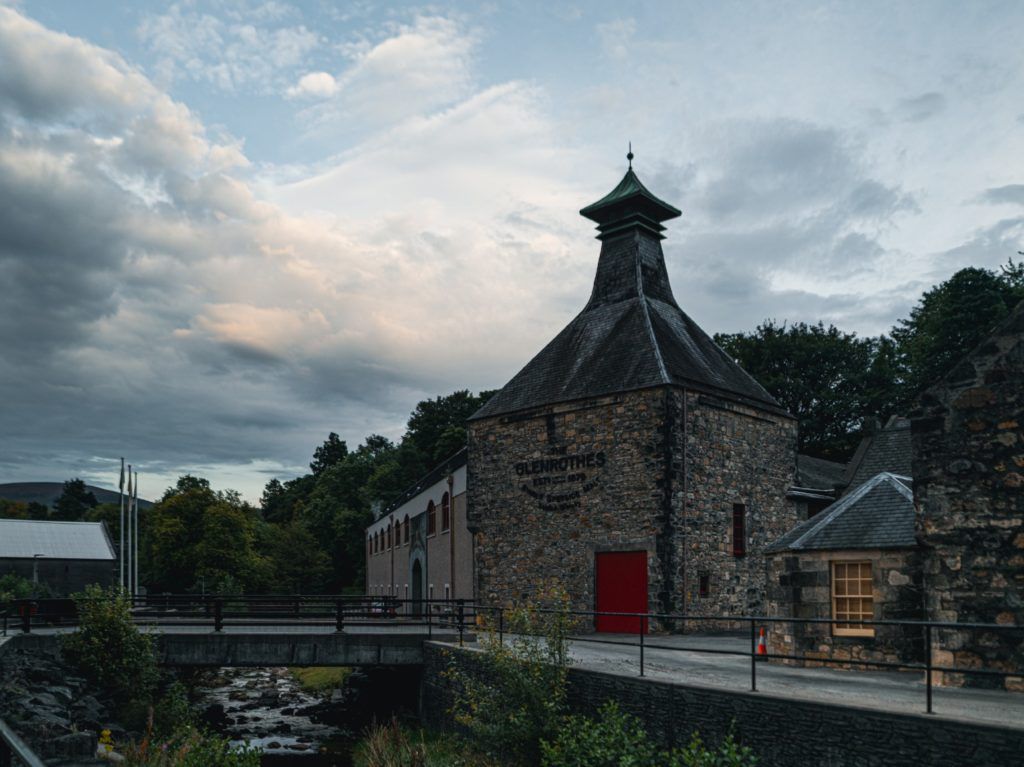 "As our oldest ever release, this 50-year-old is a salute to the loyalty and craft of our distillery team, several of whom have over 40 years' service," said Kerr Arthur, Director of The Glenrothes brand. "They truly understand the art of whisky-making The Glenrothes way, and now 50 people will have the privilege of sharing in this milestone release."
In advance of the auction date, we spoke to Rampling and Arthur to find out more about this exciting release, the historic legacy of The Glenrothes and how innovation will play a role in the future production of single malt Scotch whisky.
What makes The Glenrothes special?
Kerr Arthur: Our entire whisky-making process is underpinned by our Four Corners: water, distillation, wood and maturation. We start with our particularly soft water which is sourced on our distillery estate on Speyside. Our new-make spirit is nurtured in our tall copper stills for much longer than most whiskies and this creates a lighter, fruitier and more delicately flavoured spirit.
Maturation in sherry-seasoned oak casks plays a big part in creating great whisky especially for The Glenrothes as unlike many, our whiskies are always 100 percent natural in colour and that can only be achieved by investing in high-quality casks. It is this unique blend of science and alchemy which helps turn our new-make spirit into a world-class malt. Our whisky maker noses each and every cask individually and hand-selects those that are ready to be bottled.
What does this 50-year-old expression reveal about The Glenrothes' style of whisky making?
Laura Rampling: We wouldn't consider this whisky a 'revelation,' but rather an embodiment of The Glenrothes' rounded and rich house style at an elevated level.
When was the decision made to release the 50-year-old and how was that decision reached?
Laura Rampling: The decision to create bespoke, collectible bottles can happen in different ways. Sometimes we have an idea for a new whisky and I go and seek the casks from which we can create a whisky in line with that idea. Other times, while reviewing existing whisky stocks, we discover fantastic special casks which can be utilised and we create something around that.
Alongside day-to-day whisky creation, we routinely nose and taste stock to identify whether we might have some casks which are special or remarkable. We learn to expect the unexpected. It was back in 2018 that we decided to launch a 50-year-old, having identified casks of that age which had exceptional characteristics.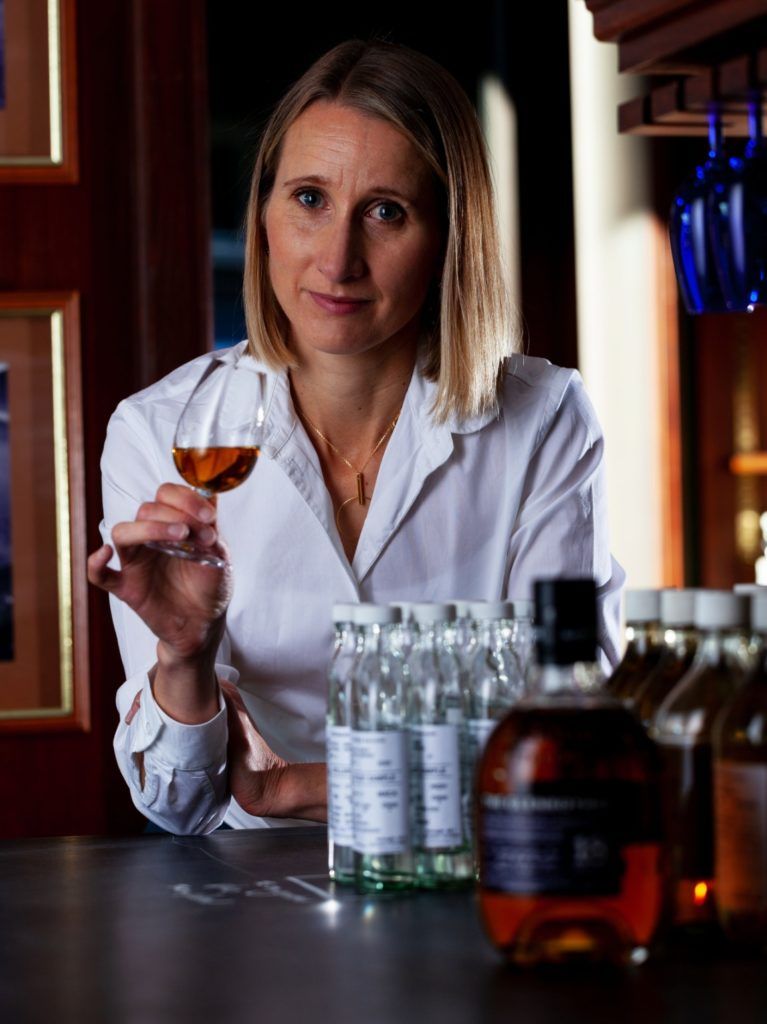 Should we expect to see any similar releases of limited editions from The Glenrothes in the future?
Kerr Arthur: We are constantly reviewing our stocks and planning future releases. There will certainly be more excellent whiskies coming out in the future. Based on the reaction to our 50-year-old so far, we would be very unpopular if we did not release further editions!
The 50 owners of The Glenrothes 50-year-old will be invited to the distillery. What are some of the special experiences they can look forward to there?
Kerr Arthur: Those who buy the 50-year-old will be given the opportunity to see behind the scenes at The Glenrothes. This is a rare and exclusive experience in itself, as the secluded estate — which includes the distillery, cooperage, private farms and Rothes House — is normally closed to visitors. I'm sure there will also be the opportunity to sample some truly special whisky.
Why is this the first time The Glenrothes has released a 50-year-old edition?
Laura Rampling: We wanted to do something that celebrated the loyalty and craft of our distillery team in Rothes and this 50-year-old is a celebration of their skill, passion and commitment. It's also about being in the right place at the right time – a combination of having great whisky at the right age and customers wishing to buy it.
How do the packaging, membership card, and invite to The Glenrothes estate relate to how The Glenrothes wants to interact with customers?
Kerr Arthur: The 50-year-old packaging was designed to offer a special experience that reflects the significance of opening the distillery doors to a select group of buyers for the first time. We really do value relationships with people who buy our whiskies – it's part of our community culture.
Inviting buyers of our 50-year-old to our home is a thank you to them and a symbol of The Glenrothes community they will be part of. Our Spirit of Rothes community is where we can talk to buyers more intimately and we want to continue to grow this community with members from across the globe.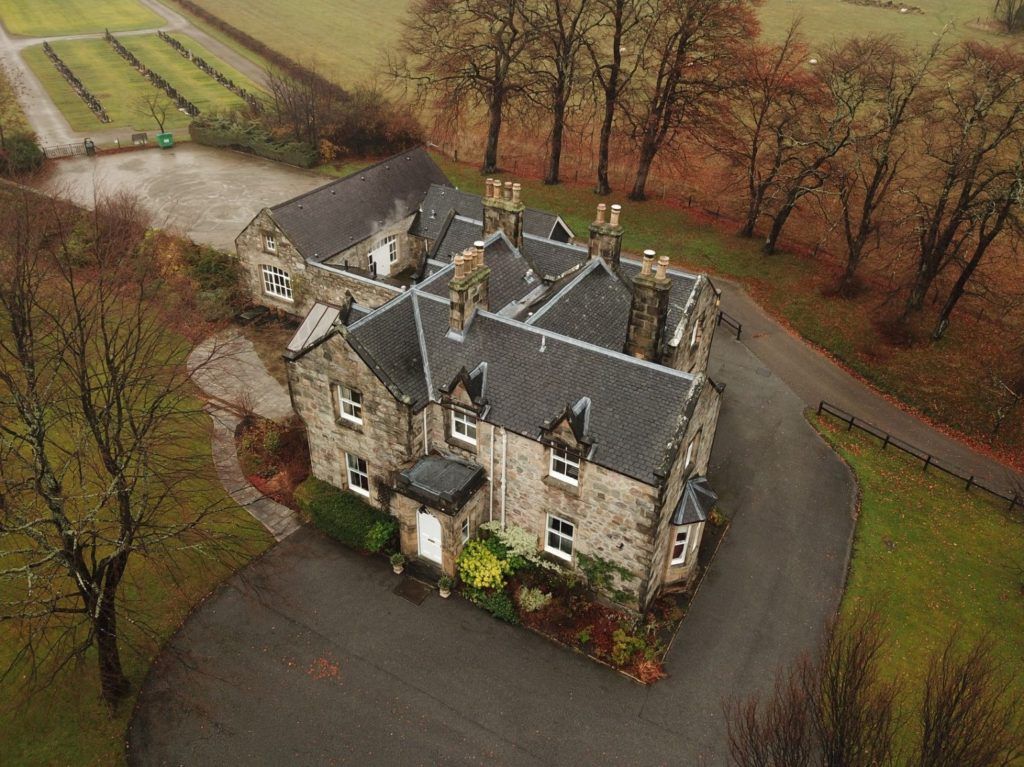 How does the 50-year-old add to the whisky-making legacy of The Glenrothes?
Kerr Arthur: It's our first and will therefore go down in our history as such. It also provides us with the confidence to create similar aged releases for the future which will be part of the legacy of our 50-year-old.
Laura Rampling: Our legacy is rooted in the tradition, skill and expertise of our team and our 50-year-old pays tribute to them. This is a hugely exciting chapter and as Master Whisky Maker I am looking forward to building on the legacy of The Glenrothes, honouring its history while helping create great new whiskies for our customers to enjoy.
What does the future hold for The Glenrothes? How will you embrace tradition vs. innovation?
Kerr Arthur: We have always sought to progress as a distillery and embrace the new if we feel it will enhance the whiskies we create. We will continue to do so but will never walk away from what we feel defines us: natural water sources, unusually slow distillation in tall stills, high-quality sherry-seasoned oak casks, 100 percent naturally coloured whiskies and the craftsmanship of our local community.
Laura Rampling: The Four Corners of our whisky-making process won't change and we will continue to celebrate this tradition. We do things a bit differently and such a high-quality, traditionally handcrafted spirit will always demand attention.