The Macallan and Bentley Motors are working in a partnership towards a mutual vision of sustainability. The influential women working behind the scenes discuss learning from each other.
In a partnership announced earlier this year between two historic British brands, The Macallan and Bentley Motors have joined forces to build their vision of a more sustainable future. In a series of conversations between key figures from both brands, Kirsteen Campbell, Master Whisky Maker at The Macallan, and Maria Mulder, Head of Colour and Trim at Bentley, discuss issues of sustainability, the environment and the future of their respective industries.
The Macallan and Bentley Motors Join Forces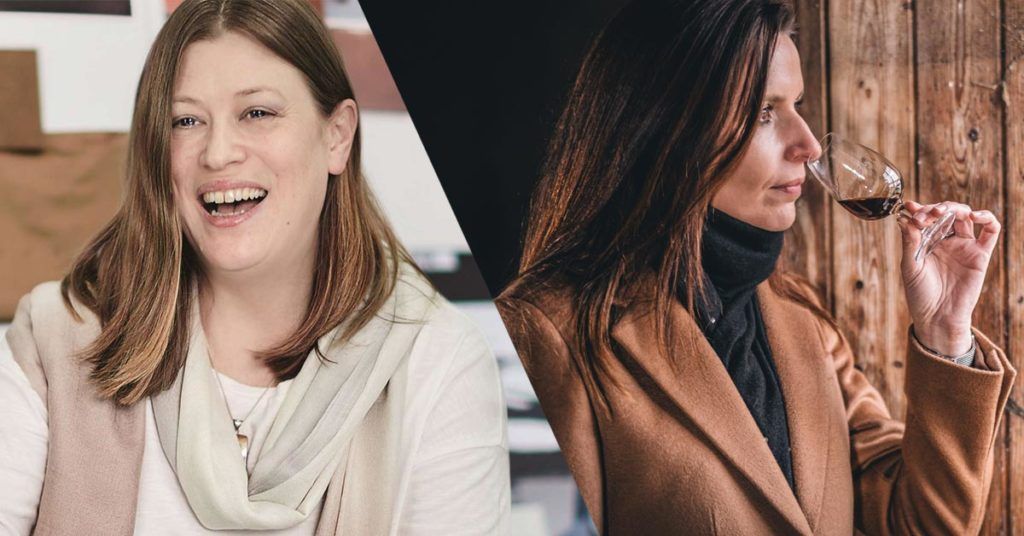 From the perspectives of design and craftsmanship, what are the most critical points for brands to consider in terms of sustainability?
MARIA MULDER: There's a balance between sourcing amazing sustainable materials and using materials that will stand the test of time. Longevity is critical to us; it's no use in ethical and sustainable procurement if a material is only going to last a few years before it needs to be replaced. We invest time to diligently research materials that tick the boxes of luxury, sustainability, authenticity and innovation. Once we achieve this balance, exceptional design and craftsmanship come easily – they're areas we've mastered over the past century and still treasure today.
KIRSTEEN CAMPBELL: Everything we do fuses techniques and crafts of the past with present-day progress and development. This naturally applies to the creation of our singlemalt Scotch whiskies and continues on to our packaging, where we have a responsibility to balance luxury with a need to protect the planet, as well as the suppliers we work with. One recent example is The Macallan
Red Collection, a range of rare single-malt Scotch whiskies. Featuring some of the oldest whiskies, each expression is encased in an oak presentation box created from the same sustainable European oak used for The Macallan's casks. The boxes are beautifully upholstered with sustainably sourced soft red leather from the Scottish supplier Bridge of Weir Leather, which also creates upholstery for leading luxury car brands such as Bentley. Bridge of Weir Leather was recently revealed to have the lowest carbon footprint of any leather producer in the world.
Does this partnership help set a precedent on how different industries can use their creativity to move towards a more sustainable society?
MM: It's a unique experience for two brands from contrasting industries and sectors to work together to share learnings on sustainability. We hope this collaboration will help to inspire expectations among customers of luxury products, who'll demand more in terms of sustainability standards from all the brands they consume.
KC: We believe sustainability can be a driver of innovation. It's not something we can do alone, and we collaborate with partners – like Bentley Motors – to achieve our ambitious goals, whether that be widening access to a global network of sustainable suppliers or being inspired by innovative development of sustainable materials. By linking with Bentley, we can fuse traditional craftsmanship and state-of-the art engineering to push the boundaries of innovation in our industry, while still being genuinely sustainable.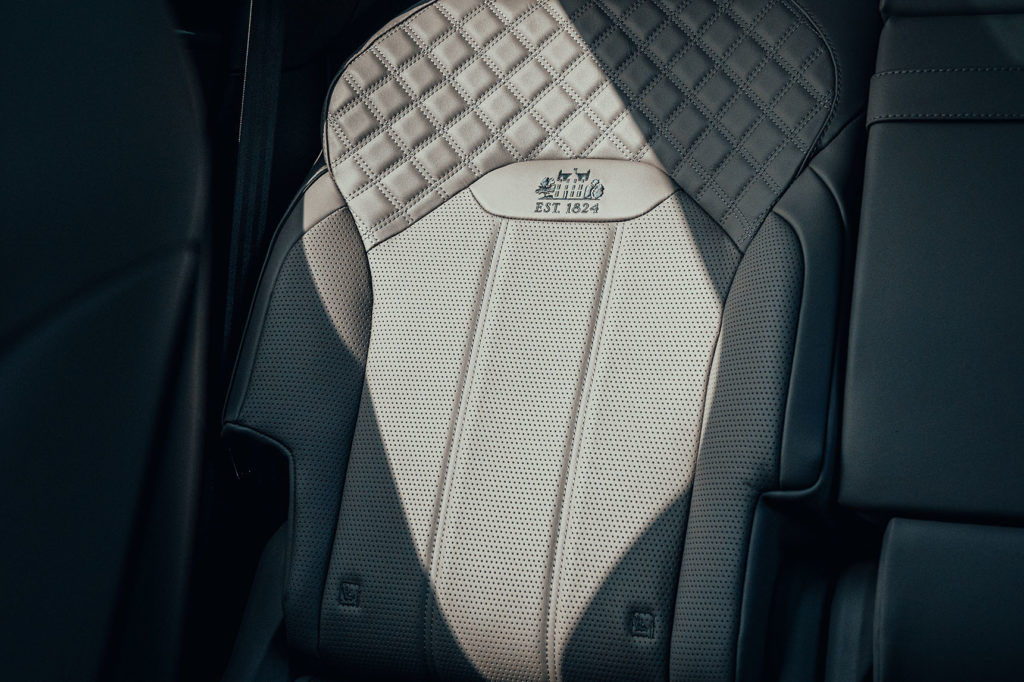 How will the partnership with Bentley inspire your vision in terms of craftsmanship and sustainability?
KC: As we look towards the future, both The Macallan and Bentley understand the value of exchanging knowledge, sharing in innovation and working together to tackle challenges. We're both brands with a long-standing heritage of creating quality products that place an emphasis on craftsmanship, creativity and innovation, so there's a natural alignment with our DNA and values.
At the heart of this partnership is a commitment to create a space for the open exchange of knowledge, which will allow both brands to learn from each other, uncovering innovations that benefit the communities around us. When I work with the Whisky Mastery Team to bring to life new expressions, this brings out the more creative side of my role, when my "arty" side comes into play – just as an artist or designer works with colours to create images that are appealing to the eye, I work with mixing flavours in a way that's is appealing to the palette. I'm inspired to learn more from Maria about her processes, from a limitless palette of colour to how she unlocks incredible combinations of colour and sustainable materials.
MM: We're in the early stages of a partnership that we hope will span many years. At present, we're still learning from each other and planning the ways we'll create extraordinary products and experiences together.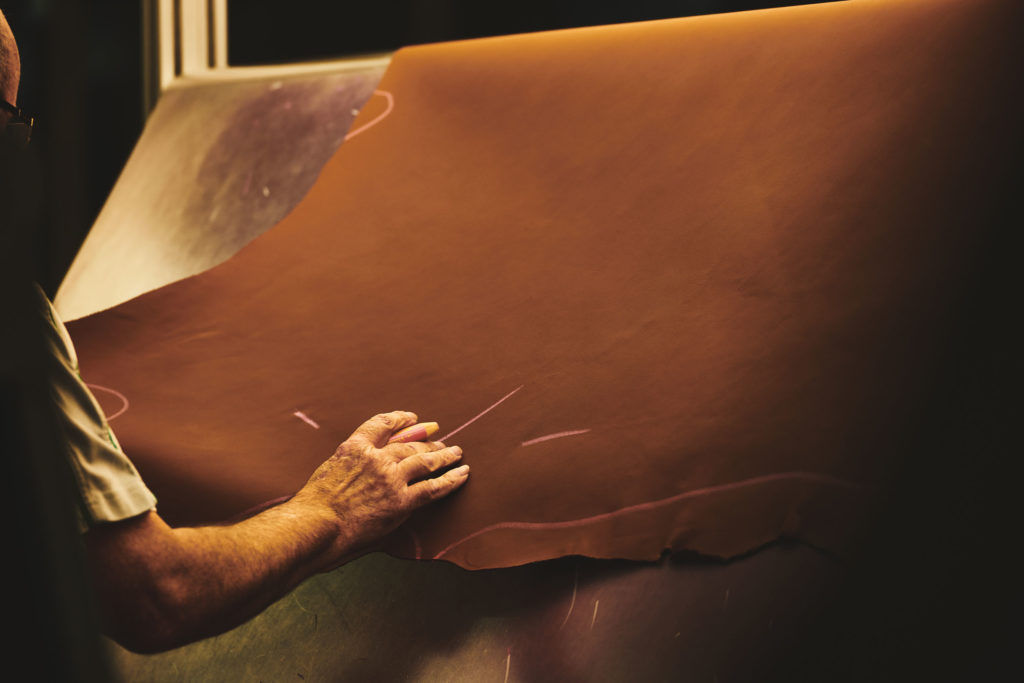 What shared values do both bring to this partnership – and are there any differences between the two industries that need to be bridged?
MM: Both our businesses are intently focused on creating excellence and always being the best in our fields. Rich storytelling is an integral part of the identities of both brands – we each have captivating heritage, vivid imaginations and a clear vision for future innovation that translate into
a stories-led approach to everything we create.
KC: Like The Macallan, Bentley Motors represents the very best in craftsmanship, creativity and innovation – and we share a mutual goal to drive forward our sustainability journey to protect the planet, its people and the communities around us. Collaborating with a partner from a different industry will only accelerate this progress. Working with Bentley Motors will allow us to see things differently and work in a different way.
I'm excited to see where the journey will take us. And lastly, how would you encourage other women to reach their goals, given your positions within traditionally male-dominated industries?
MM: My advice is to be brave and confident with your knowledge – and even though you may see places where someone like you isn't represented, this becomes an opportunity. The glass ceiling will only continue to exist if we're not brave enough to push past it.
KC: It's exciting to be part of The Macallan's story as the first woman to be Master Whisky Maker and custodian for The Macallan since it was established almost 200 years ago. Becoming a whisky maker takes passion, hard work and dedication, as well as natural sensory ability and it's a fantastic role for both men and women. Globally more women are enjoying whisky and I'm pleased to have witnessed a shift in whisky being perceived as a spirit only consumed by men. There's also a growing number of women working in whisky making, and I'm pleased to be part of this. I hope this inspires other women to challenge perceptions in the whisky industry.
Find out more here