Triazza, the latest luxury residential property development at Kowloon Mid-Levels, offers space, privacy and convenience, as well as state-of-the-art interiors and amenities.
Until you see the opulence of Triazza, one could be forgiven for thinking that many Hong Kong residential projects have a dreary sameness about them.
Instead, Triazza presents a unique new low-rise luxury residential living in the urban area by setting new benchmarks for unparalleled privacy for discerning clients, offering diverse choices of special units with spacious configurations, and featuring premium building materials as well as designer fittings and appliances throughout.
Set among the elevated greenery of Kowloon Mid-Levels, Triazza is a world apart, taking full advantage of sweeping views across the city towards Hong Kong Island from large, airy and fabulously appointed family-sized units that are distinctly different in layout and design. Unusually for such a low- density residential project, the residents' clubhouse includes a 19-metre-long pool with jacuzzi, a stylish function room with private kitchen, a multi-purpose activity area, a wine room, along with a gym and sauna.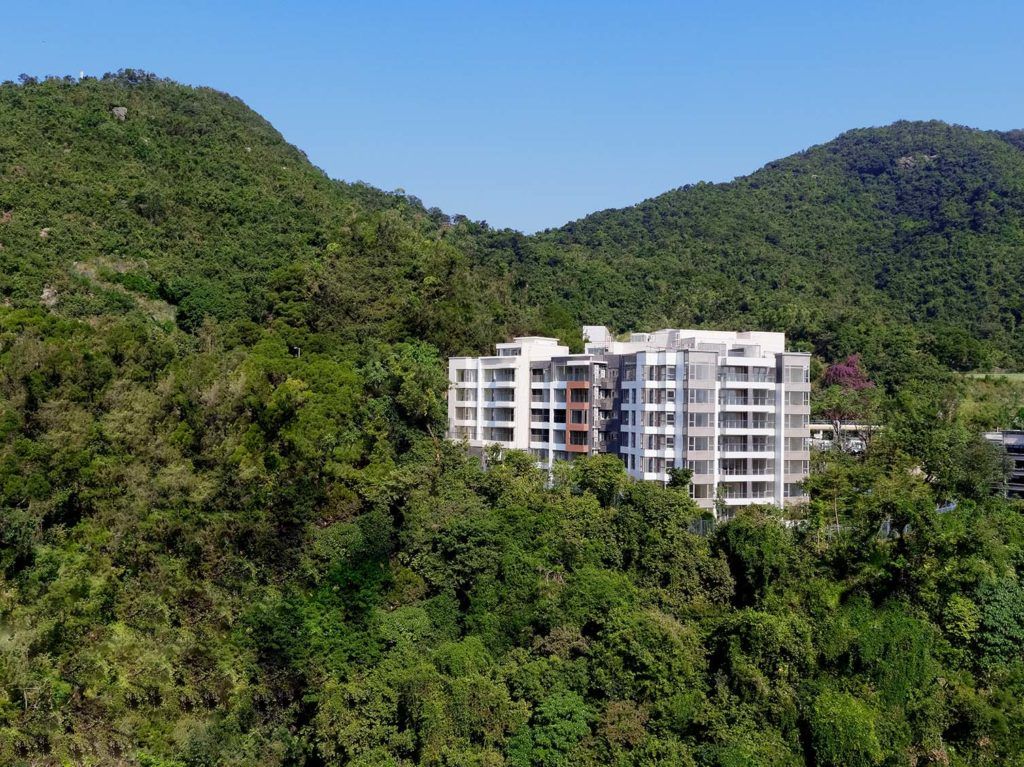 Triazza attends to every detail to strengthen the brand, thereby carving a unique niche in the luxury residential market. This allows the project to meet the demands of discerning clients and prominent families who are seeking a quality way of life in an ideal residence.
The developer has spared no effort in offering a wide range of design choices, including apartments for large families that greatly resemble typical homes in the West, or penthouses with spacious rooftops and large stairhoods that make the most of the splendid location.
The nearly three dozen units at Triazza are arranged in a V-shape that not only allows each one to enjoy views across Kowloon towards Hong Kong, but also offers a high degree of privacy – for example, by allowing direct access to the car parking space from the house. This is a rare offering in the local market that redefines the standards of luxury living – in this case some residents can step out from their living room and into their car. This feature is especially accommodating to celebrity residents or others seeking a discreet lifestyle.
Unit 12 and Unit 25 in Block 2 are decorative units with saleable areas of 1,879 and 1,867 square feet respectively. The living and dining room is 16 feet wide and 29 feet long and is connected to a large balcony that brings the outdoor environment into the living space. The roomy layout emphasises the spaciousness of the large en suite master bedroom, which aligns perfectly with the corner-window design, giving the indoor space a special ambience.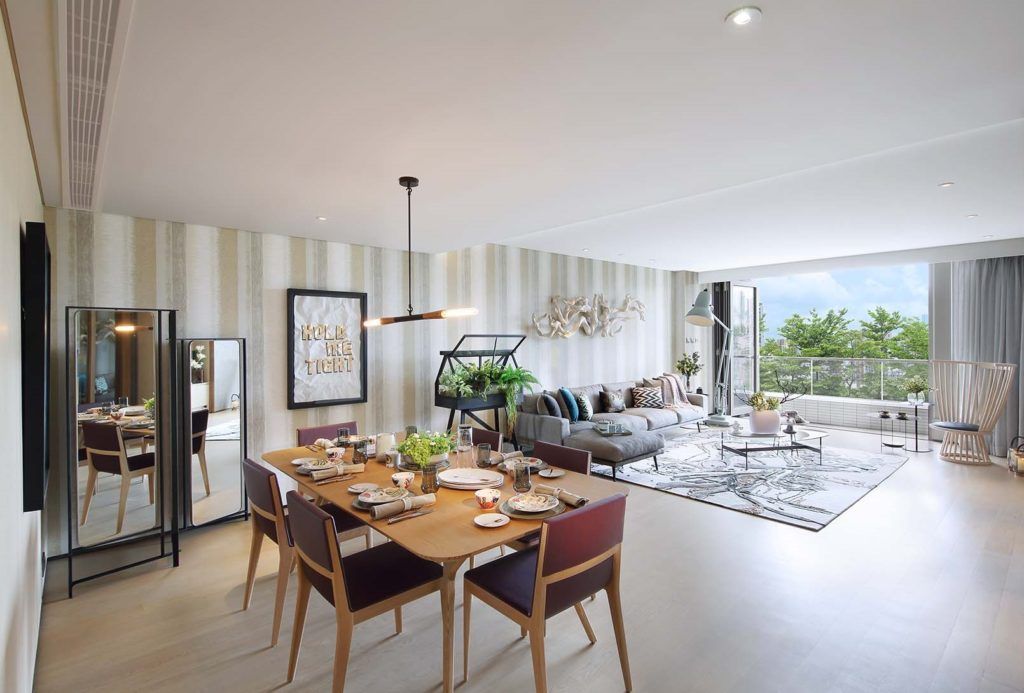 The exotic poolside villa-style special Units 1 and 2 in Block 2 boast saleable areas of 1,463 and 1,824 square feet respectively. These units are fronted by a large resort-style garden pool, providing a setting that is reminiscent of an exotic Southeast Asian resort – yet another unique offering. Combined with car parking spaces located on the same floor, the units offer unrivalled privacy and a sense of distinctiveness.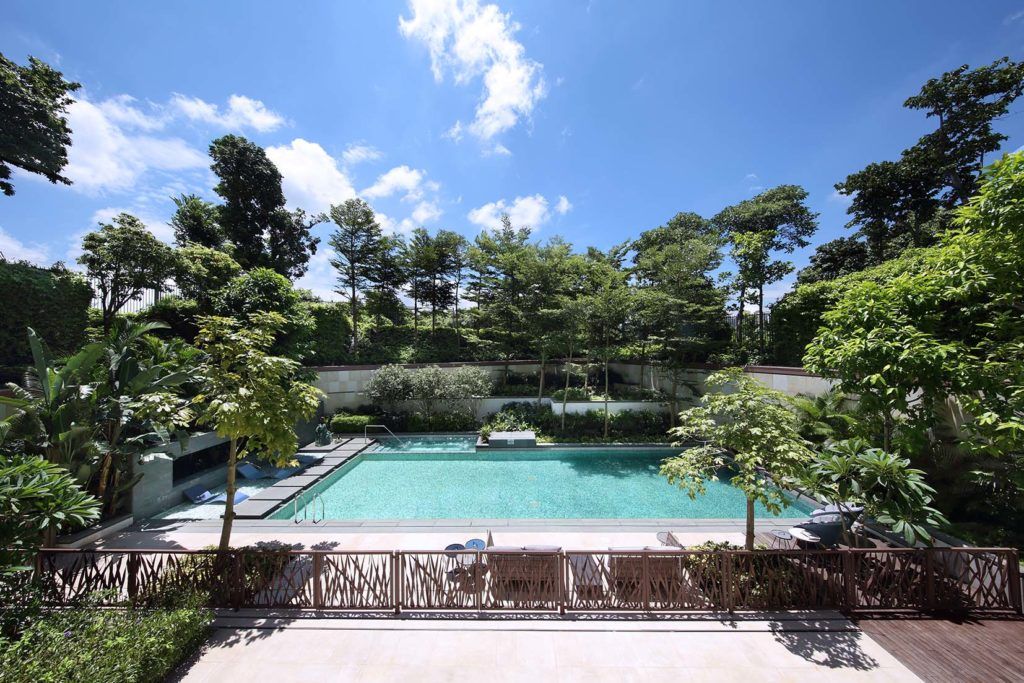 Triazza also features premium building materials and designer fittings and appliances throughout. Each decorative and "typical handover" unit features sleek Arclinea kitchen cabinets from Italy and Sub-Zero refrigerators from the United States, along with Gaggenau appliances and Miele washing machines from Germany. Custom-designed double-glazed windows provide superior sound insulation, while fresh air ducts are installed in living rooms, dining rooms and master bedrooms.
Located at 383 Tai Po Road, near the junction of Caldecott Road at Kowloon Mid-Levels, Triazza comprises 35 units in three blocks, ranging in size from 1,352 to 2,496 square feet, with the largest offering three or four bedrooms. This low-density, low-rise development offers seclusion with convenient access to a comprehensive transport network, backing on to Piper's Hill, Eagle's Nest and Kam Shan. The renowned Po Leung Kuk Choi Kai Yau School is located nearby, while the Festival Walk shopping centre in Kowloon Tong is about a five-minute drive away.