When work and life get the best of you so you lose track of fitness goals, Ultra Burn by Naturo Vita could be what you're looking for to keep weight gain off the table.
Hong Kongers lead busy lives and though most of us know that eating clean and working out is simply all it takes to stay fit, more often than not that's easier said than done. If your social calendar dictates you're eating out often and your work calendar makes frequent exercise impossible, there's still a solution. Naturo Vita, a new brand under Vita Green, is built on the concept of "light wellness", which aims to put urbanites on the natural and simple path towards living a more youthful and healthier life.
Its hero product is Ultra Burn, which claims to accelerate weight loss by combatting stubborn body fat and reducing its accumulation in the body. Ultra Burn combines two exclusive formulas – Ultra BvrnTM and SlimmBoostTM – to create a super product that's optimised for weight loss. Taken orally, one sachet a time, twice daily, the product claims to be able to reactivate the metabolic system, enhancing the body's ability to burn and break down fat molecules and limiting its formation.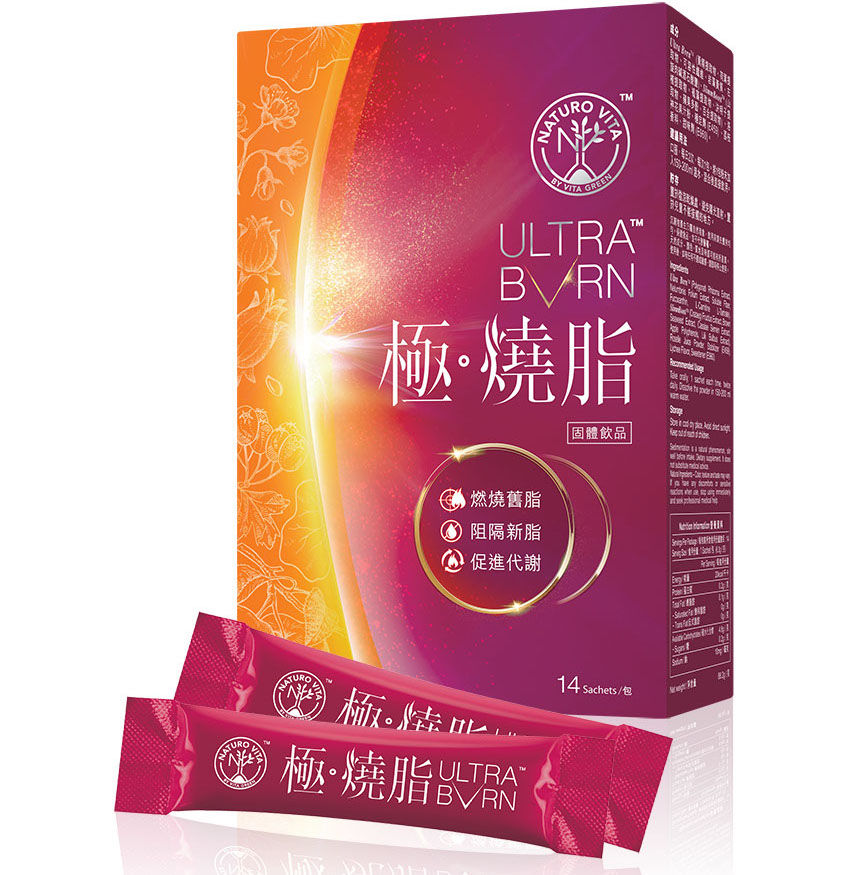 The body typically converts carbs into energy, but if you eat more calories than you need, these are stored as body fat. A ketogenic diet works in a way to limit carb intake, so that the body learns to burn fat for energy as well, but it's also a high-fat diet that no everyone can get used to. The Ultra BvrnTM formula tells the body to convert fat into energy without having to restrict your diet in any way, allowing the body to combat stubborn body fat and reduce its accumulation.
The formula also stops the body from absorbing fat from food, again limiting its formation. SlimmBoostTM, on the other hand, reactivates the metabolic system by enhancing the body's ability to burn and break down fat molecules – though you may not be exercising much physically, the formula will stimulate the body to burn more calories by speeding up your metabolism.
Naturo Vita's products are formulated by a passionate group of practitioners in both Chinese and Western medicines, bringing together ground-breaking technology and all-natural ingredients to ensure that the product is safe and suitable for long-term consumption.
Naturo Vita Ultra Burn is most effective when consumed before exercise to aid in fat-burning. Simply dissolve one sachet (the recommended dosage) in 150ml of warm water and drink immediately – twice daily for best results.
Find out more here