They're young. They're sustainable. They've lived through a pandemic and came out the other side kicking, screaming and, a round of applause please, assiduously succeeding. These are the cool new names to know in the scintillating world of beauty and all things sensorially pleasing.
Jones Road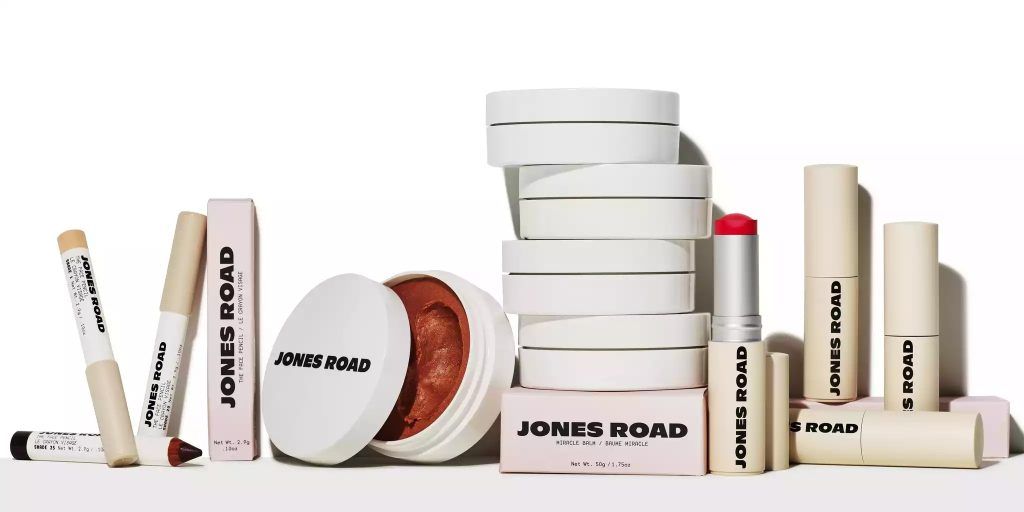 The world, as make-up artist – perhaps the make-up artist – Bobbi Brown sees it, doesn't need more beauty products: it needs better ones. "Jones Road was born from a search for something that didn't yet exist," Brown says, having departed her eponymous make-up brand in 2016 and launched Jones Road the day after her non-compete clause expired in 2020. "Because it didn't exist, I had to create it."
What then materialised as Jones Road, named after a street in the Hamptons Brown liked the sound of, is, as the make-up guru describes, "a lifetime
of beauty knowledge distilled". And this second lifetime around, Brown's Jones Road takes clean seriously, using no phthalates, sulphates, petrolatum, PEGs, cyclic silicones, EDTA or BPA – and following guidelines more stringent than those of the European Union. It, too, takes Brown's signature no-make-up make-up thesis seriously, with products meant to lightly tint rather than commit to a full-throttle slather. And having already weathered a viral (for the wrong reasons) TikTok and supply-chain conundrums (which involved sending out Miracle Balms in sandwich bags and masking tape), the road for Jones Road seems to be paved with nothing but good, clean success.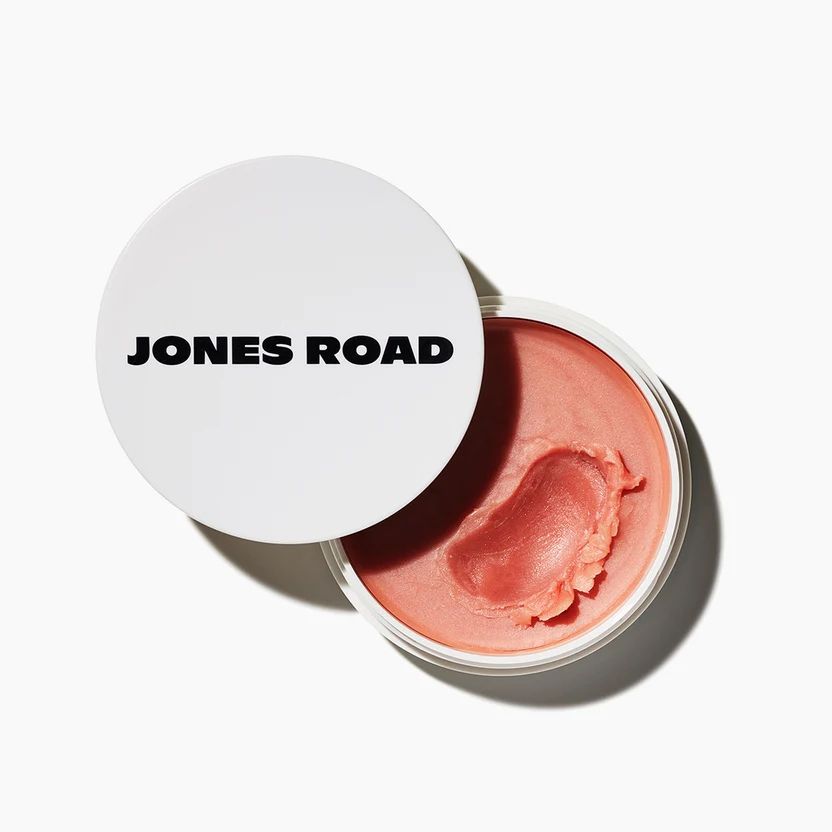 Editor's Pick: Jones Road's Miracle Balm
It's award-winning for a reason. And it's named "miracle" for a reason. Applicable to anywhere you'd wish for a soft-focus glow to highlight – Your cheeks? Lips? Décolleté? The tops of your shoulders? – the solid balm is a solid multi-purpose hero.
---
Mirror Water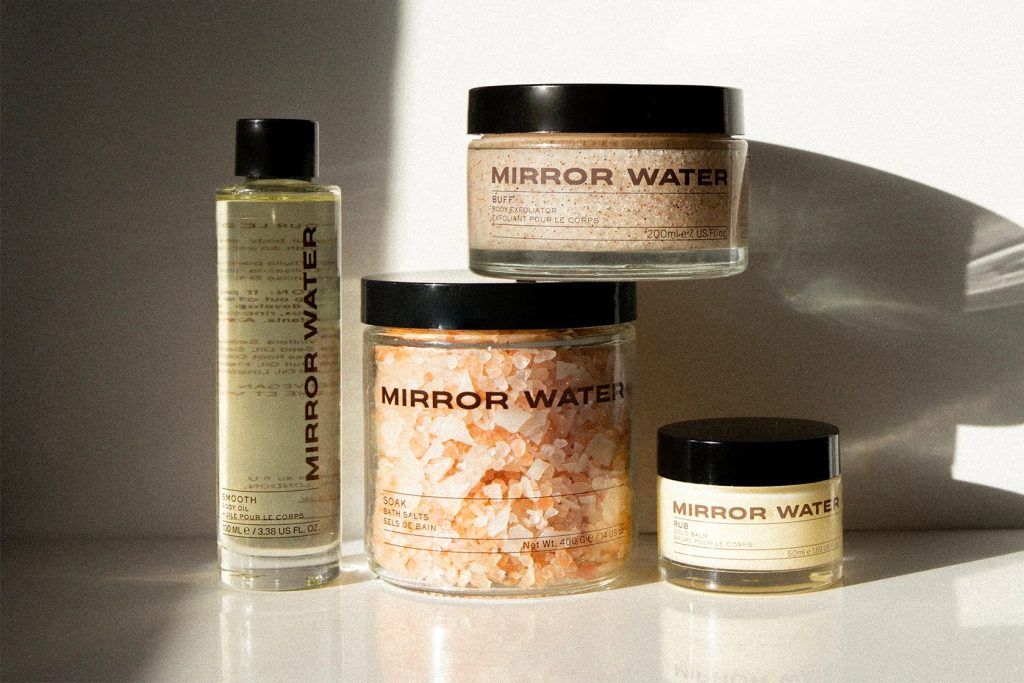 If we must fill our glasses half-full and name something great that's been born from the, now, years of pandemic-living, we'd very much like to toast to our recent prioritisation of self-care. Self-care for some might take the form of morning sessions of meditation, cheeky shots of tequila or guilt-free presses of Netflix's continue-watching button. For YouTuber-beauty influencer Estée Lalonde, who's refreshingly frank online about her mental-health journey, self-care culminates in a nice hot bath.
Lalonde, who remembers taking a bath every day through the pandemic as both a way to escape and a chance to process, created Mirror Water as a complement to her self-care ritual of choice. "For years, I've found that bathing makes a soothing, reflective space to hold a mirror up to your life, your routine or even just your day, which for me is true self-care," she says. Already award-winning with its naturally derived, British-made, four products-strong body-care roster including an exfoliator, bath salts, body oil and multi-purpose solid balm, Mirror Water holds a mirror, pardon us, up to rituals of relaxation we should all make time for. So, run the bath. Relax. A glass of wine won't hurt, either.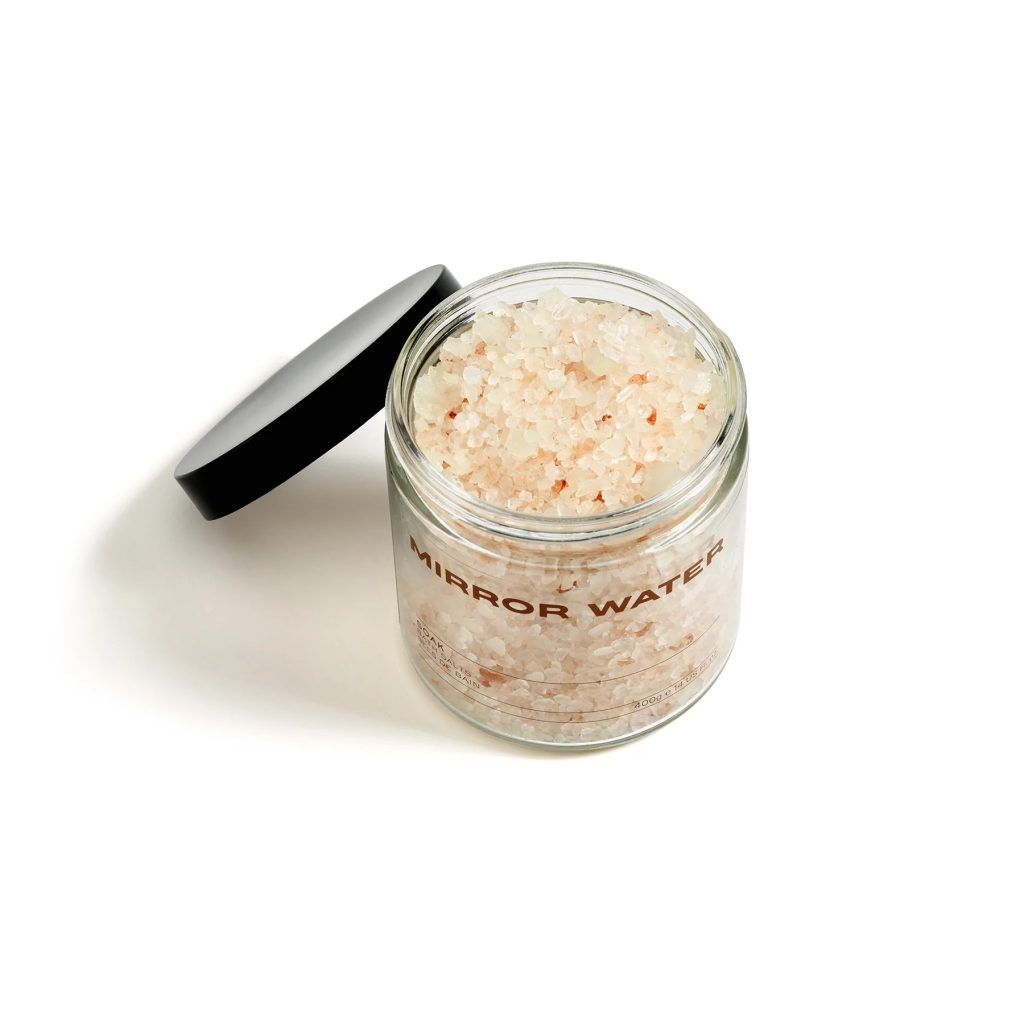 Editor's Pick: Mirror Water's Soak Bath Salts
Sprint to your nearest bathtub – or walk, if sprinting doesn't ring any self-care bells for you – because Mirror Water's mineral-rich, Canadian black spruce oil-infused bath salts practically yearn for an eyes-closed, candlelit soak. The glass jar is a pretty touch, too.
---
Tower 28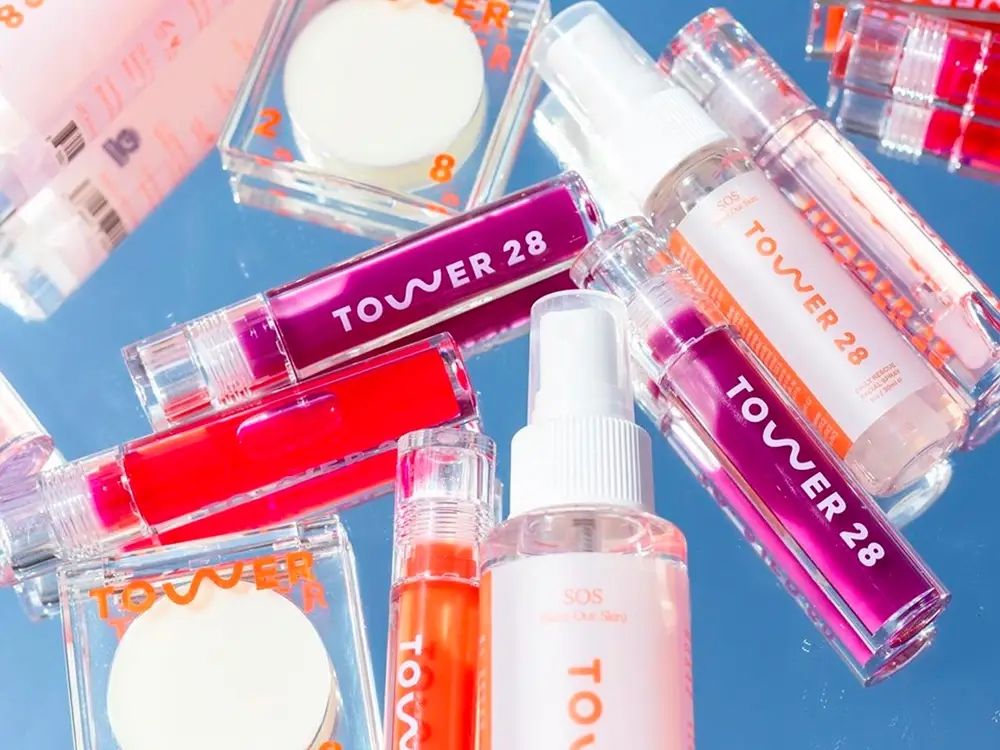 It's OK to be sensitive, Tower 28 promises – and by sensitive, the Californian beauty brand means sensitive skin (but, rest assured, sensitive sensibilities are also welcome here – it's a safe space). Now, there's reason behind the sensitive specificities: Amy Liu, chronic sufferer of eczema and long-time beauty executive, founded Tower 28 when she'd grown tired of all the un-fun, un- attractive products her sensitive skin had accosted her into using. "I was frustrated that my sensitive, problem skin meant I was limited to serious brands that felt clinical," Liu says, "like someone in a lab coat was selling to me!" And despite being the only make-up brand to 100 percent adhere to the National Eczema Association's ingredients list, Tower 28's hypo-allergenic, non- comedogenic, dermatologist-tested and gluten-free range is proudly designed for all skin types – not just the sensitive- or eczema- or acne- or any other affliction-prone complexions. "In some ways, Tower 28 is my love letter to LA," Liu enthuses, naming her brand after a lifeguard tower perched at the intersection of Venice Beach and Santa Monica, a place that has always felt like a melting pot of diversity to her. Editor's Pick: Tower 28 SOS Daily Rescue Facial Spray
Founder Amy Liu once called Tower 28's cult-favourite SOS Daily Rescue Facial Spray "the Windex of skincare". Nice. Formulated to soothe angry, stressed-out skin, the toner-replacement also boasts the National Eczema Association's "Seal of Acceptance" certification.
---
STELLA by Stella McCartney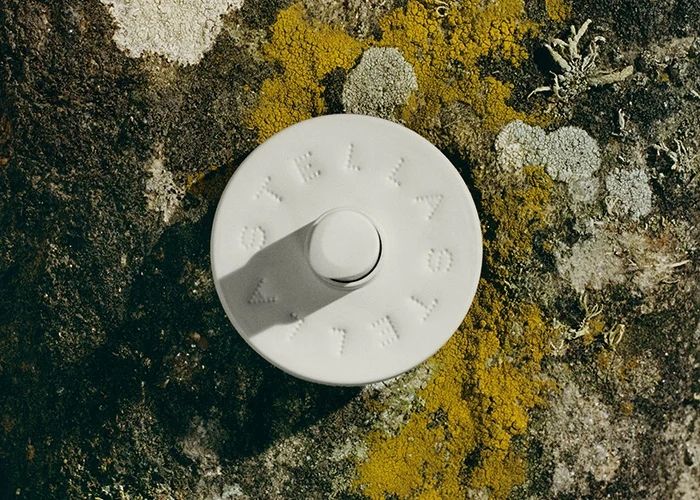 Stella McCartney has done this before. By this, we're alluding to her previous stab at beauty – the discontinued Care line – from close to two decades ago. STELLA by Stella McCartney, which was released last August, has thus been a long time coming; or, re-coming. Although the range carries all the hallmarks of what others might easily christen "clean" "beauty" – and, of course, this is vegan visionary Stella McCartney we're talking about – McCartney would much rather you call it something else.
"I think 'clean' skincare is all a load of bollocks," she insists, commenting on the industry's exploitative greenwashing trend. "I believe the consumer needs to know there's another way, that they have a choice." And choice, at STELLA by Stella McCartney, comes in the form of a tight three-count line-up comprising just the bare essentials: a cleanser, a serum and a moisturiser. "I want less, and I want it to work," McCartney says of her all vegan-certified, all cruelty-free, all made with at least 99 percent natural-origin ingredients and all ingeniously refillable take on luxury skincare. Sounds to us that less is, quite revolutionarily, more – and who are we to doubt Stella Vision?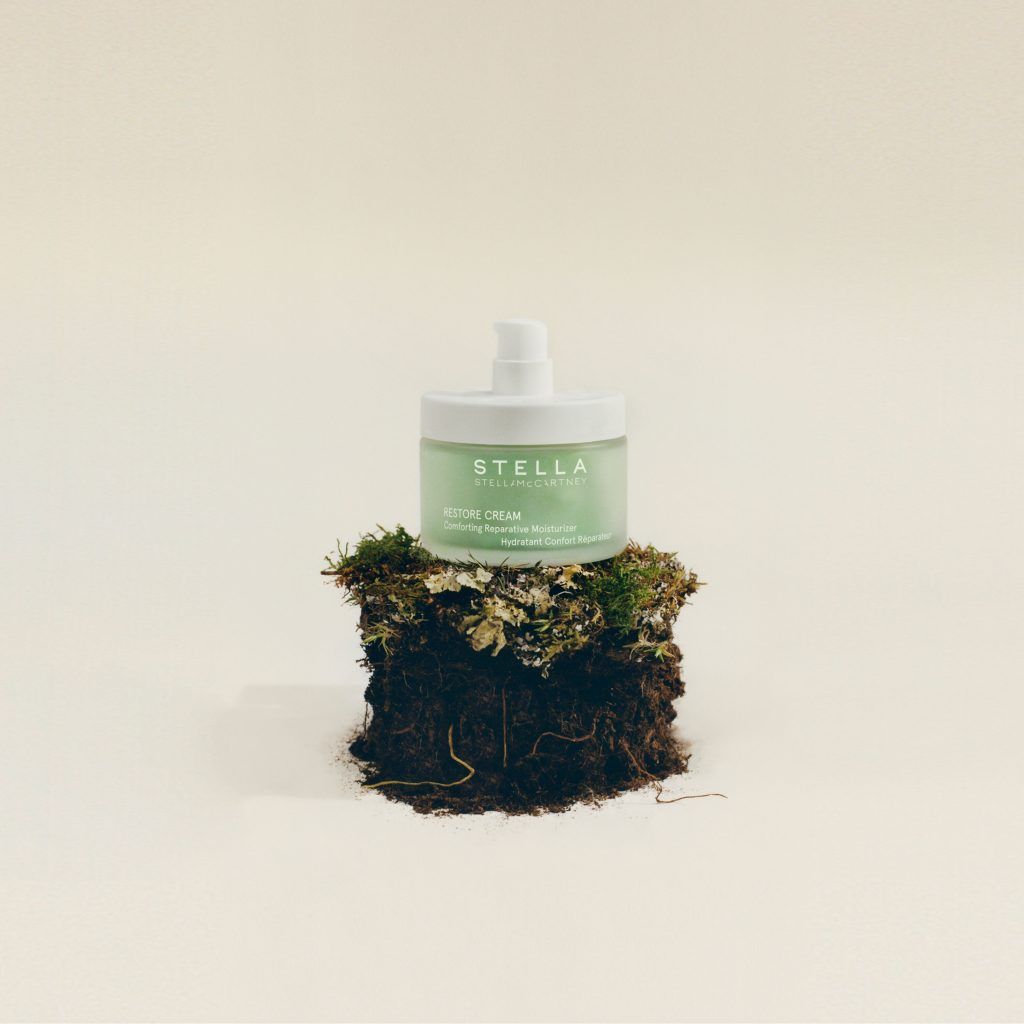 Editor's Pick: STELLA by Stella McCartney's Restore Cream
STELLA by Stella McCartney's version of a moisturiser, the Restore Cream nourishes with a lightweight formula that's rich but never greasy. If the €100 price tag is a nudge too hard to swallow, just get the refill instead – it's capped.
---