In our quest for perpetual optimisation, fashion innovators Gräffenberg and PH5 tender convincing, ever so sci-fi cases for skincare made to be worn.
Behold, skincare you can be buttoned into.
It's a sentence that might be muttered with the same kind of squinted-eye, pursed-lip scepticism as every other vision that might seem a little too ahead of our time. Because fantasies of the future – the flying cars; robotic butlers that wordlessly, wage-lessly do your bidding; The Island-style reveries of immortality – have long yearned for processes hellbent on efficiency, on things that we might already have, just tuned that much better. From the invention of the wheel that's then brought us wagons, horse-drawn carts, steam-powered beasts, the Ford Model T and, finally, whatever else Elon Musk is now paying some better engineer to mull over, great big ideas that's successfully crossed the often-hopeless purgatory from daydream to reality has changed, effectively, the structural fabric of what human life can endeavour to be. It's allowed mankind to traverse distances previously untraversable in record time; a once unimaginable impossibility that's now a haptic-click of an Uber ride away. But the luxuries afforded to us now – and yes, thank you, indoor plumbing – has, arguably, made us lazy. Indolent. A little snotty. Ridiculously reliant on the technology fused to our eyeballs, our palms. Nevertheless, it's precisely this expectation of more, this excitement for optimisation, that's inspired dreamers like the co-founders of Gräffenberg. "The idea that the constant contact of clothes with our bodies could be used to deliver active ingredients with wellness and skincare properties was what started it all," explains Gräffenberg's co-founder Inês Neves. Launched by three friends in May 2021 who wanted to blur the lines between fashion with – and if we can hark back to the, shudder, meat of the pandemic – wellness, the brand has centred in on this skincare- infused loungewear concept they've christened "beautywear".
"Everything at Gräffenberg is about touch," she says. "Starting with the name itself, which is nothing more than a tribute to Ernst Gräffenberg, who first discovered the G-spot. And that's exactly why Gräffenberg's epitome is, 'What touches you has so much power.' Ernst Gräffenberg also invented the first IUD, which was made out of copper, coincidentally, the main active ingredient of our technology.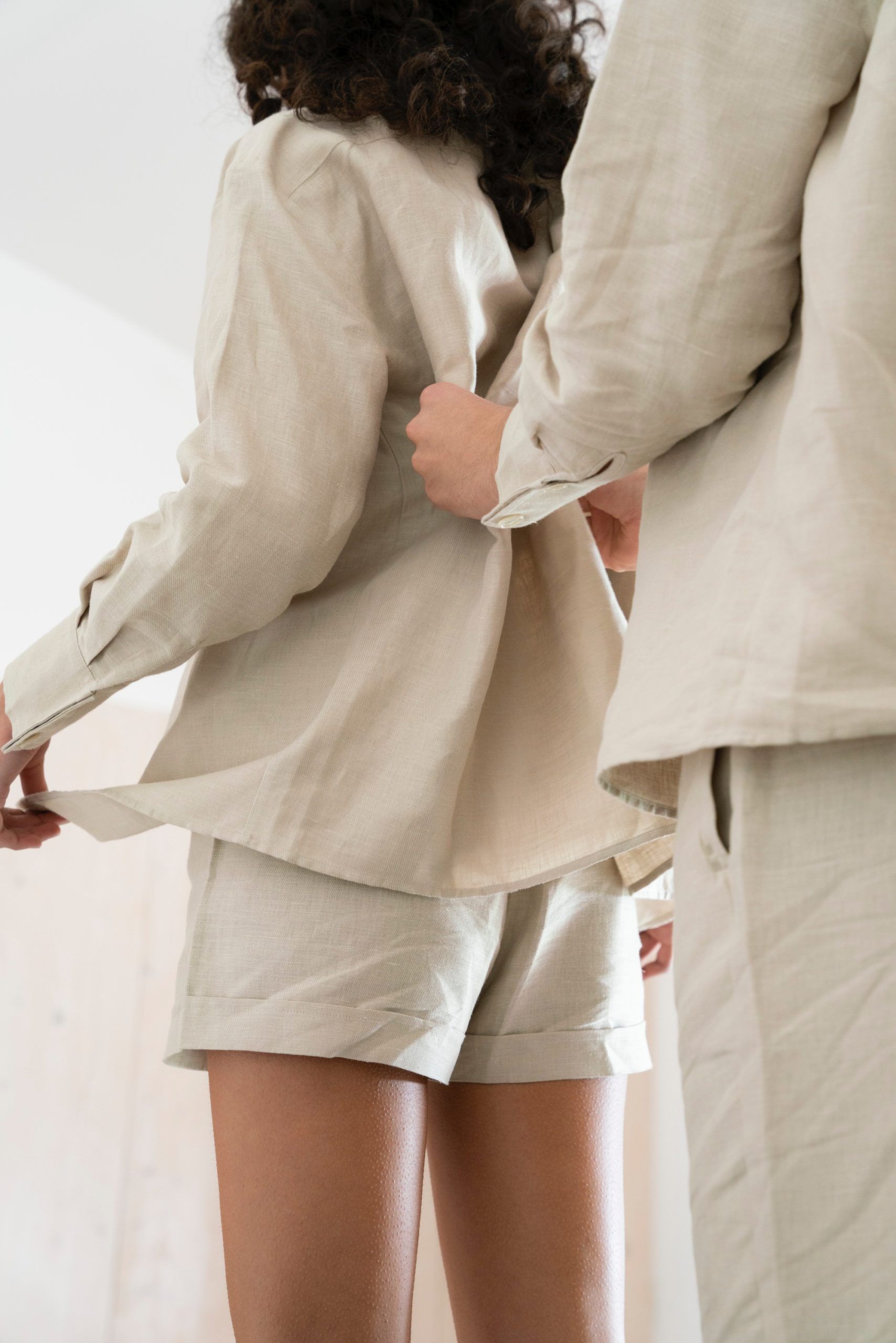 "It all starts with two fibres, cotton and hemp," Neves explains, of the latent technology threaded through Gräffenberg's fabrics. "Particles of copper oxide, naturally present in the skin, are shot into the cotton fibre, kind of like an arrow on a tree, creating our G-cotton, a smart fibre with wash- resistant skincare properties and antibacterial powers. G-cotton is then intertwined with hemp, a planet-friendly fibre, forming our nurturing fabric."
And finally, microcapsules of coenzyme Q10, cleverly unlocked through friction, are infused, meaning every rub of the fabric against the skin it touches, every wear and subsequent re-wear, will disperse ingredients meant to nourish and, as Gräffenberg insists, nurture. Touch, after all, begets friction. Then, as Dr Gräffenberg intended – and if we're so lucky – pleasure.
There's an indelible sci-fi element to this kind of copper oxide-infused armour – Gräffenberg's almost monastic gender-neutral collections are also a helpful visual aid – but then again, beauty has always erred on the side of the futuristic. We've always been slathering on anti-ageing ingredients for the future-us, for the us in the decades to come.
"Our skin, as the largest organ of your body, not only serves as a protective barrier but also as a conduit for outside substances to penetrate the body through absorption," Neves continues, Gräffenburg's reason for existence convincingly made. "The same way it absorbs harmful and toxic chemicals, it can also absorb active ingredients with healing and rejuvenating properties." These properties include recharging cellular energy and collagen production, deodorising the skin – copper with its biocidal tendencies – and, as Neves reveals about Gräffenburg's current development process, even soothing and calming qualities.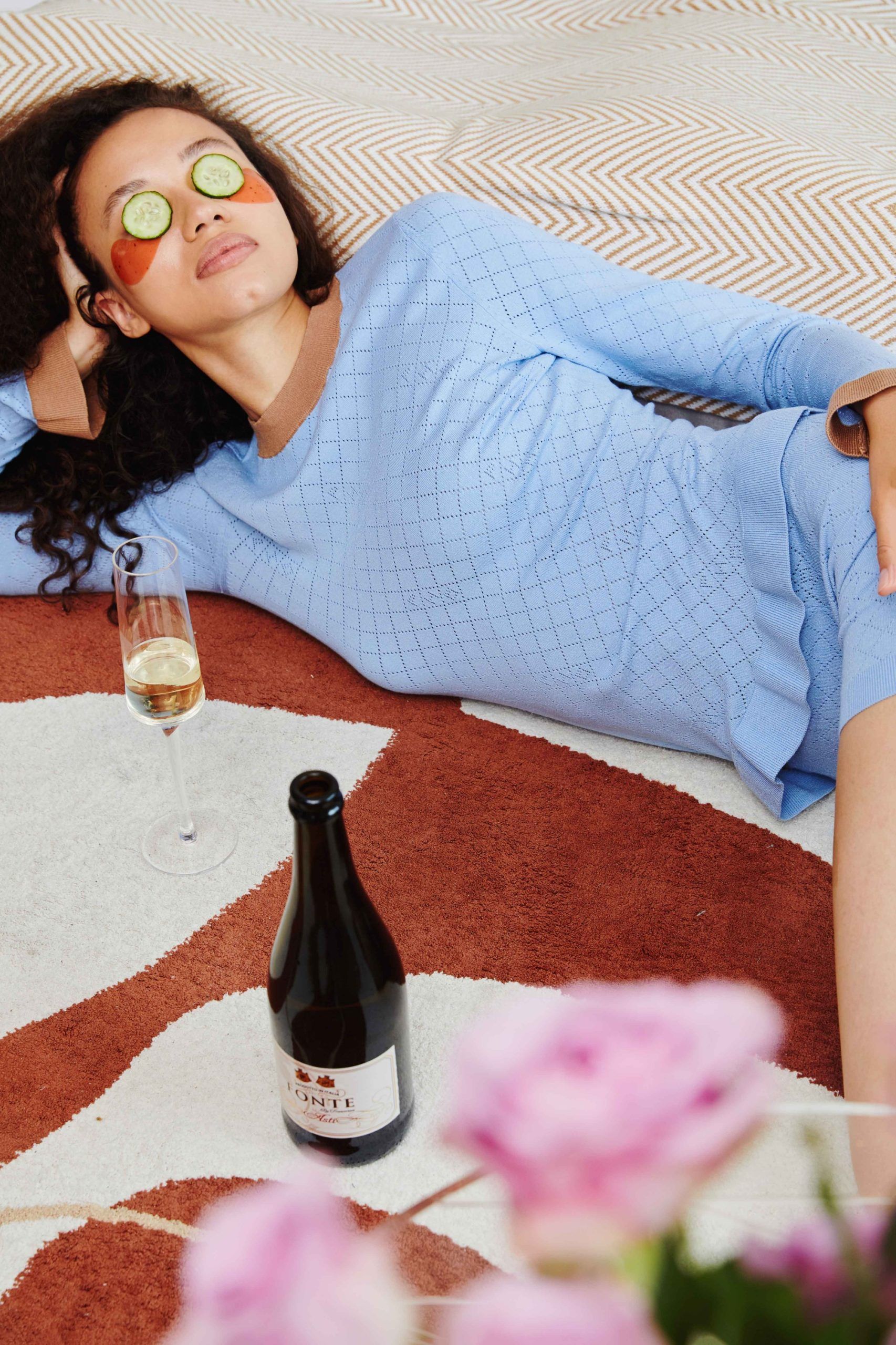 And, similarly for Wei Lin and Zoe Champion, designers and founders of computer-programmed knitwear brand PH5, the future also looks a lot like science-backed wearables.
"Even our brand name is quite scientific, based on a chemistry scale," says Lin, taking precious minutes from preparing for PH5's New York Fashion Week presentation, entitled This is Not A Jellyfish, to chat. "From the day we launched the brand, it has been our mission to innovate and experiment.
"My mum owns a factory in Dongguan," she continues, "and we have the factory as sort of as our playground and design laboratory, allowing us to push the limits of knitwear and be experimental with our design. We are interested in reinventing knitwear, and make knitwear exciting again. We want to be the first brand to try different things and be known for our innovation."
HydraKNIT, having materialised as a line of colourful sleepwear made with a yarn engineered with hylauronic acid molecules, claims to cocoon the body with the equivalence of 3,500 face masks after eight hours of use. "This is the future," Lin says, firmly. "Wearable tech. Of course, the challenge is to find the right balance – can't be too techy. Our design still needs to speak fashion."
From a contemporary fashion brand that has since garnered headlines for their algorithmic approach, their sustainable, zero-waste tech and their fun-filled UV- reactive fabrics that changes colour under the sun, PH5's fashion-forward might as well mean innovation-forward. Tech-forward. Science-forward. Future-forward.
And yet.
"We want more," we chant, now luxuriantly marinating in copper oxide and coenzyme Q10 and hyaluronic acid, "and we want it now. And we want it to work with no extra exerted effort on our part. Oh, what if it works while we sleep?"
Call skincare wearables a smart idea (it is) or call it a dire by-product of our capitalist shackles that unrelentingly lust for perpetual optimisation (both can be true), but, well, at least the skin on our faces and bodies are nice and nourished in our new cyborgian reality. And what a dream come true that is. Beep boop.