No, it will not give you the pulled-scarily-taut effects you'd receive from a hefty dosage of Botox, but The Ritz-Carlton Spa's 'Natural Botox' Facial might still be the rejuvenating kick your complexion will thank you for.
The words "natural" and "Botox" seem as diametrically opposed as concepts as black and white; hot and cold; love and absolute apathy. But, granted, it did pique my interest as a late-twenty-something beauty-enjoyer with a tiny fascination with whatever "baby Botox" might mean for my late-twenty-something skin that, as I think more and more every time my reflection stares back at me, could use a little extra TLC.
Baby steps, they say. And before baby Botox, well, why not some "natural" Botox to start?
Any appointment at The Ritz-Carlton Spa starts with a jaunt from lobby to spa-level, which sits at an impressive 116th floor – yes, your ears will pop as you take the elevator up, up and up – and, once there, you'll sip on tea as you sign forms and circle where your body aches just so. But, as my practitioner Pam Wong would mention later, you needn't be too worried about getting it exactly right then and there. Your spa appointment, no matter genre or duration, will start with a foot soak wherein your therapist will comprehensively walk you through the products to be used, your concerns, any allergies and pain points and whatever else will curate for their guests a perfectly bespoke experience.
And that's where my appointment – which, while I was by my lonesome, took place in one of The Ritz-Carlton Spa's stunning Couples' Suite overlooking an unobstructed vista of Hong Kong – began.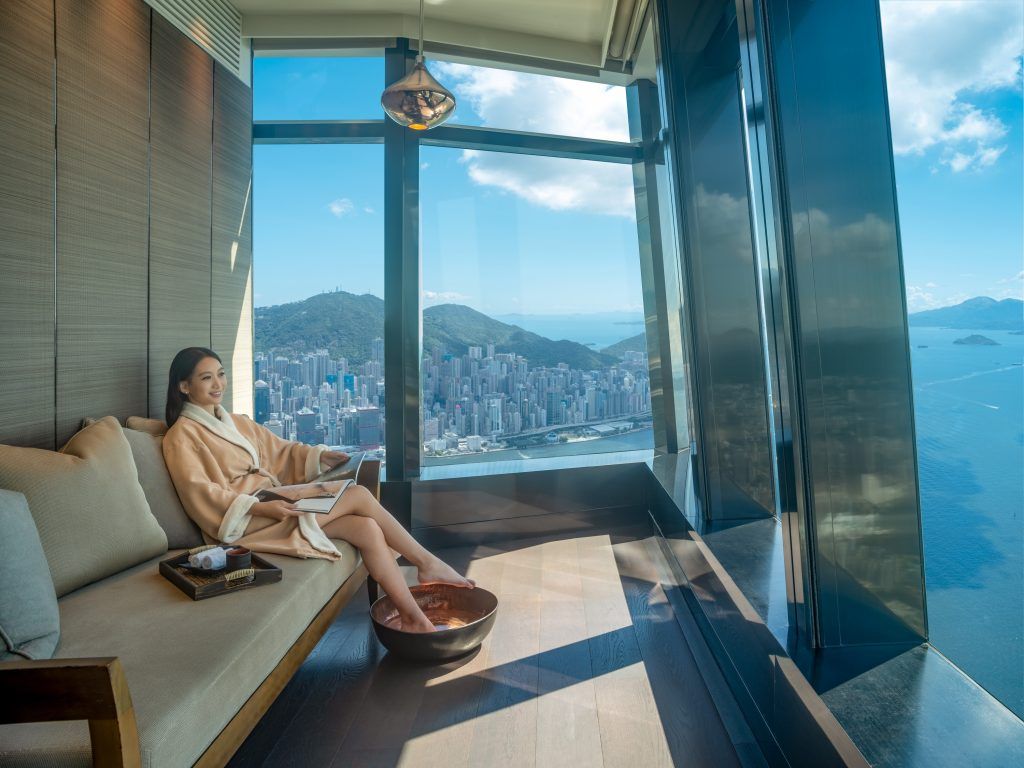 The facial, which makes full use of German brand SACA's Supreme V series inclusive of a concentrate, an essence, an all-day cream, an eye balm and a bio-cellulose mask, headlines on the range's hero ingredient: Spilanthes Oleracea. The "V" in SACA's Supreme V is in reference to the "V-shape face" beauty standard rampant in Asia and anywhere influenced by the pointed visage of K-pop paradigms – a point I wouldn't hold against the facial for not helping me achieve, as I still sit, square-jawed and all.
A scientifically-studied natural Botox alternative, extracts of the Acmella Oleracea plant – which was once used to treat toothaches – are said to be able to lessen muscle tension and smooth out fine lines. And, as described by Wong, this treatment is especially targeted at two specific demographics. "One, for people who don't want injectables but wishes for products with a similar effect," she says, aptly describing the cohort I fall under. "And two, people who already indulge in aesthetic injectables who wants to maintain results in-between sessions."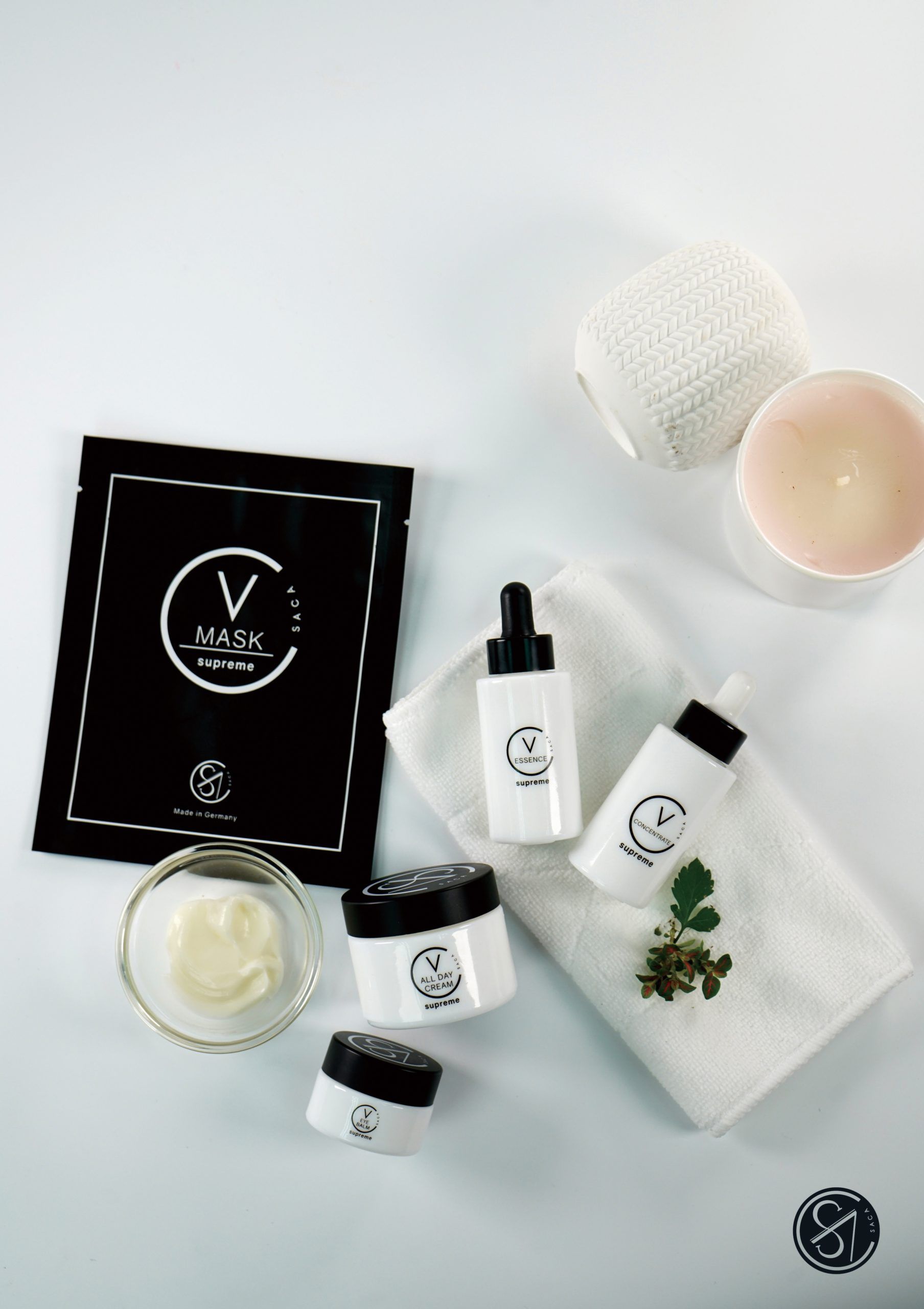 While the facial starts with a light cleansing and exfoliation applied with expert facial lifting techniques (that I did attempt to memorise but, alas, have since forgotten), around 18 minutes in, Wong lifted a mirror to my face for a skin analysis check-in. Under blue light, my T-zone and chin areas, as were the square-footage of my peeling lips, shone a bright, bright white: a clear sign of dehydration, says Wong, and something the duration of the 90-minute facial will aim at attending to.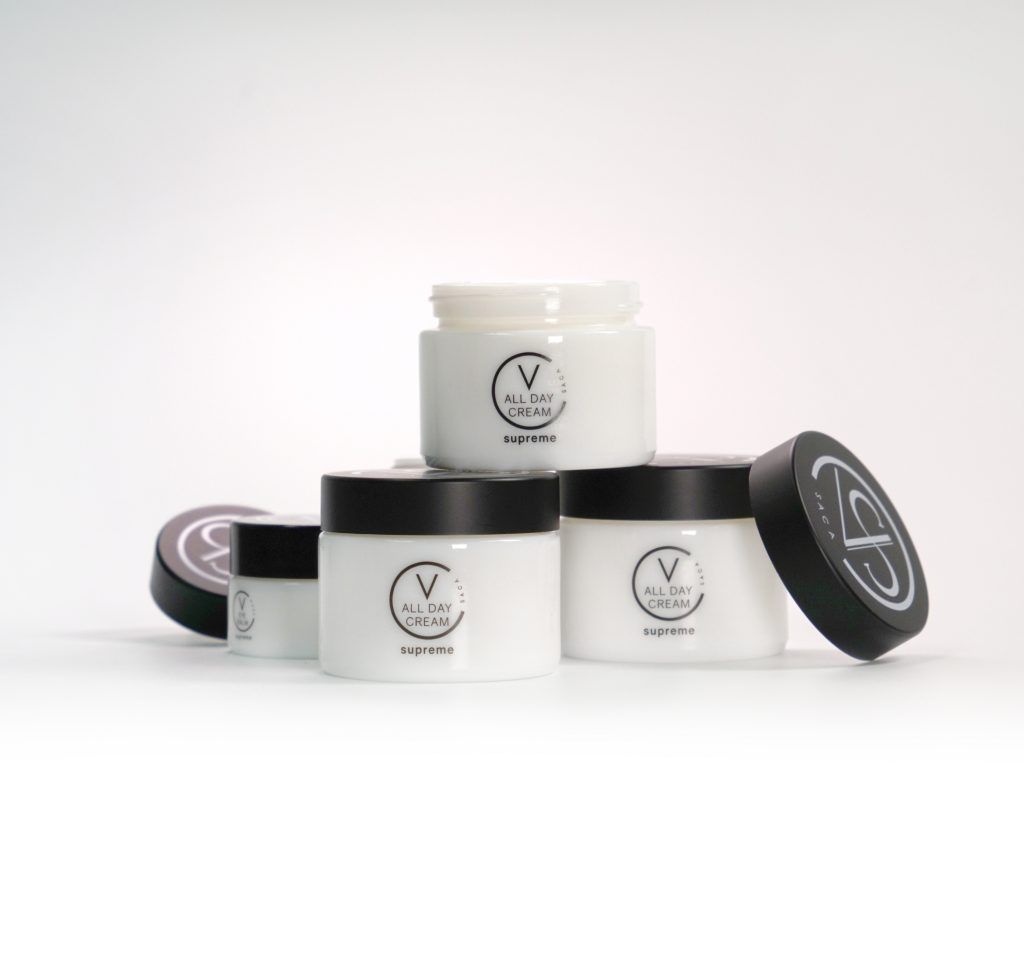 The introduction of special machinery occurred closer to the middle of the facial, when an Airbrush or misting device was used to apply the remaining SACA products for an optimal level of absorption that cannot be achieved with manual topical application alone. (The buzzing of the machine actually woke me from my stupor when I then asked my practitioner if it was my phone vibrating; it was not.) And later, after Wong used practiced gua-sha strokes to rid my face of any remaining water retention before rolling on the SACA face mask, came the smoothing, ever-so-slightly tingly movements of the CACI micro-current machine across my skin. If you opt for the abbreviated sixty minutes of the facial, you'll receive the same steps and product application, only without the final add-on of the CACI.
When the mask is, at long last, rolled off my face, Wong proceeded to massage ESPA's Scalp Mud into the topmost of my head for a final pat of relaxation.
The bell rings.
Verdict? It might be the trick of a cleverly placed spotlight, but I shan't believe it's not true: my skin looked visibly hydrated and, dare I say, V-lifted after the treatment. Whatever "glass skin" is, I had it. I had no prickly after-facial break-outs either. There aren't much more impressive facials to be had in Hong Kong, though I'd reckon you might see more obvious and consistent results with repeated treatments – as is bible for any and all beauty regimes.
---
A 60-minute Supreme V Non-Injection Natural Botox Facial is HK$2,950 for non-peak hours and HK$3,050 for peak hours. 90-minutes start at HK$3,950 for non-peak hours and HK$4,050 for peak hours.
For reservations and enquiries, please contact +852 2263 2040 or email spareception.hk@ritzcarlton.com