In the energetic world of creative director Glenn Martens, Diesel is fun, sexy and socially responsible.
In 1995, at the height of Bill Clinton's "Don't ask, Don't tell" policy in the US (which refused entry into the military to openly gay, lesbian or bisexual persons), a 17-year-old denim brand launched a campaign with an image, shot by David LaChapelle, of two sailors kissing. Diesel was the name, and the image – provocative at the time – was the first major public advertisement to feature a canoodling homosexual couple.
"The first time I saw a gay couple making out, it was in a Diesel advertising campaign," says the brand's creative director Glenn Martens. "In the '90s, Diesel advocated for issues like gay rights or anti-racism. Back then it was subjects that few were talking about."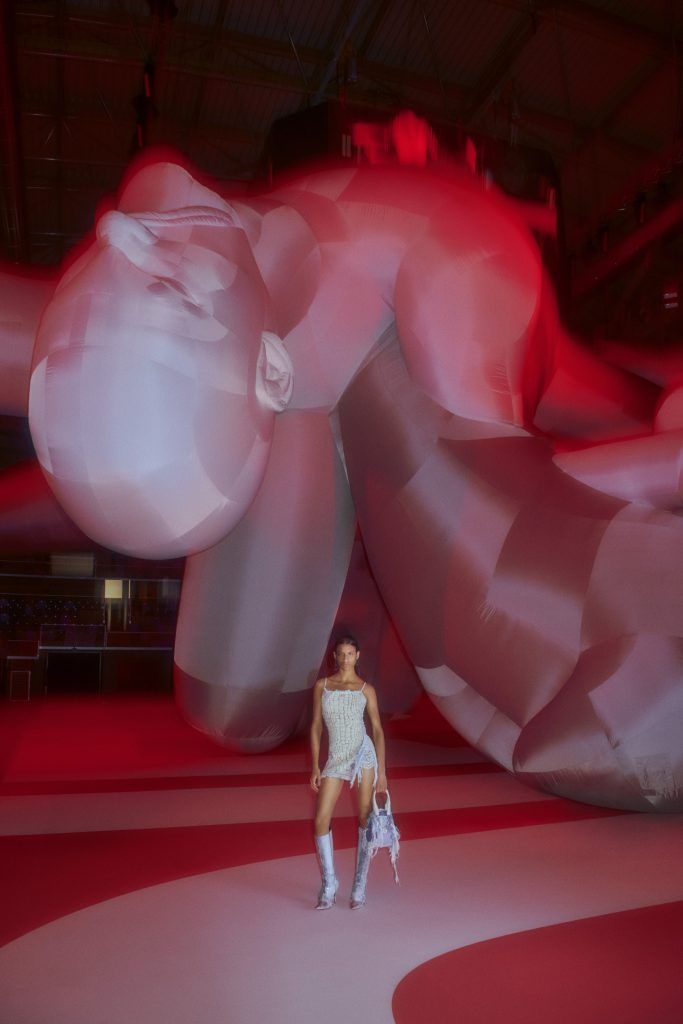 Born and raised in the Belgian city of Bruges and educated at a Christian college, Martens was reduced to a vulnerable state as he grappled with his identity through adolescence. But, as in some form of post-modernist fairy tale, it was a simple marketing campaign that allowed him to escape the shackles of society's scrutiny. As his self-discovery unfolded, Martens began to transcend his memories and experiences in the provincial town, which he once described, quoting the 2008 dark comedy In Bruges, as a "shithole".
He set out to create fashion that promoted unapologetic self-expression, experimenting with colour, materials and prints while also ensuring wearability, inclusivity and transparency. The latter was inspired by Martens' former mentor Bruno Pieters, for whom he helped establish the brand Honest By in 2012, which made waves by publishing all its sourcing information and price mark-ups. "[Pieters] was a mentor back in the 2000s," Martens says. "He balanced out the first transparent and certified luxury fashion brand, inspiring many to design in a more conscious way, which is something I'm also taking over at Diesel."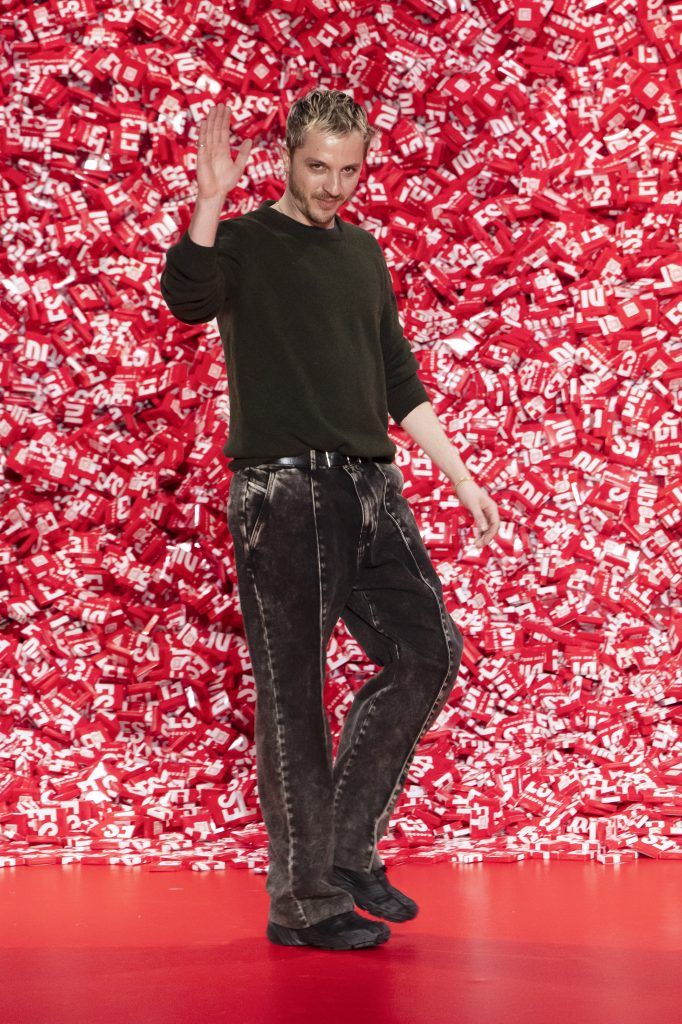 The road to Diesel was as colourful as Martens' designs. In 2013 he was appointed creative director of cult French brand Y/Project, which four years later won the prestigious Andam prize. And with it, a star was born. Renzo Rosso, Diesel founder, wasn't the only fashion mogul keen to take Martens under his wing; Donatella Versace (ahead of her brand's integration into Capri Holdings) and Kenzo were also in the running. Rosso, however, made the most appealing offer, and by October 2020 Martens was working his magic on a first Diesel collection.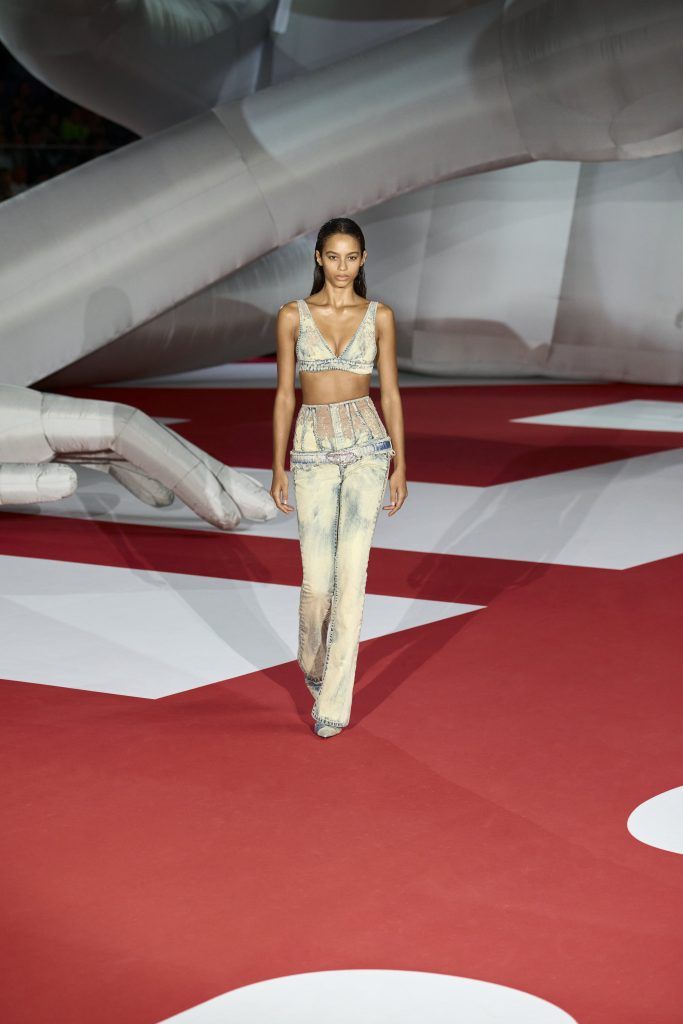 His vision dynamised the brand with fresh perspective, and its core aesthetic principles and messages – which no doubt pulled at nostalgic strings in Martens' heart – were heightened to their extremities. "Diesel is fun, it's sexy and it's also socially responsible – it's all the same energy. It's how young people are today; they party, they push life to extremes and they stand up for their beliefs, for their community," he says. Witness the two greased-up larger-than- life humanoid sculptures engaged in physical congress as fixtures at his spring/summer 2023 show. Pointing to the brand's "propagandistic" visuals from the '90s, this unconventional set-up proved that within the monde de la mode, Diesel holds court. "It got people used to not doing classic fashion shows – Diesel is the alternative," he says. And then some. What classical fashion show would scatter 200,000 boxes of Durex condoms across its mise-en-scène, circa autumn/winter 2023? Or have cock rings as invitations? "Sex positivity is something amazing," he emphasises. "I remember when I was a young adult it was such a big deal to buy a condom, while it should be easy and obvious."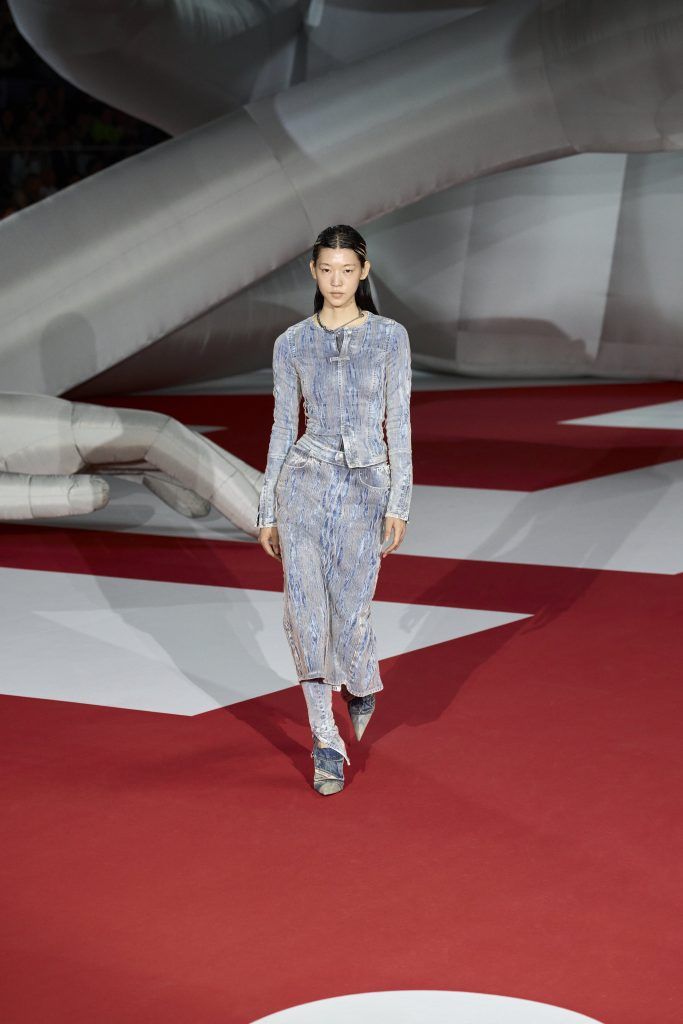 "What is more successful for living than having sex?" is Martens' riff on Rosso's original motto, "for successful living". Sucsexful living – if you allow it – is embodied by every fibre, frayed edge and sliver of skin so delicately shown on Diesel's runways. For his autumn/winter 2022 collection, Martens created skin-tight denim bodysuits that looked painted on, sprayed models pink, blue and orange to match the colour of the high-slitted skimpy dresses and re-introduced the signature mini-skirts from the brand's golden age ('90s-'00s). How deliciously scandalous they were – each one made from a leather strip the size of a belt, in perfect alignment with the thesis formulated by this generation's brightest philosopher – Paris Hilton. Not to mention his bandeau tops held together with nothing but a large metal pin in the shape of the Diesel logo or the denim sets with sardonic hyper-pop prints of smiling faces – "with mouths that have too many teeth like they're permanently happy Diesel people", from the most recent collection.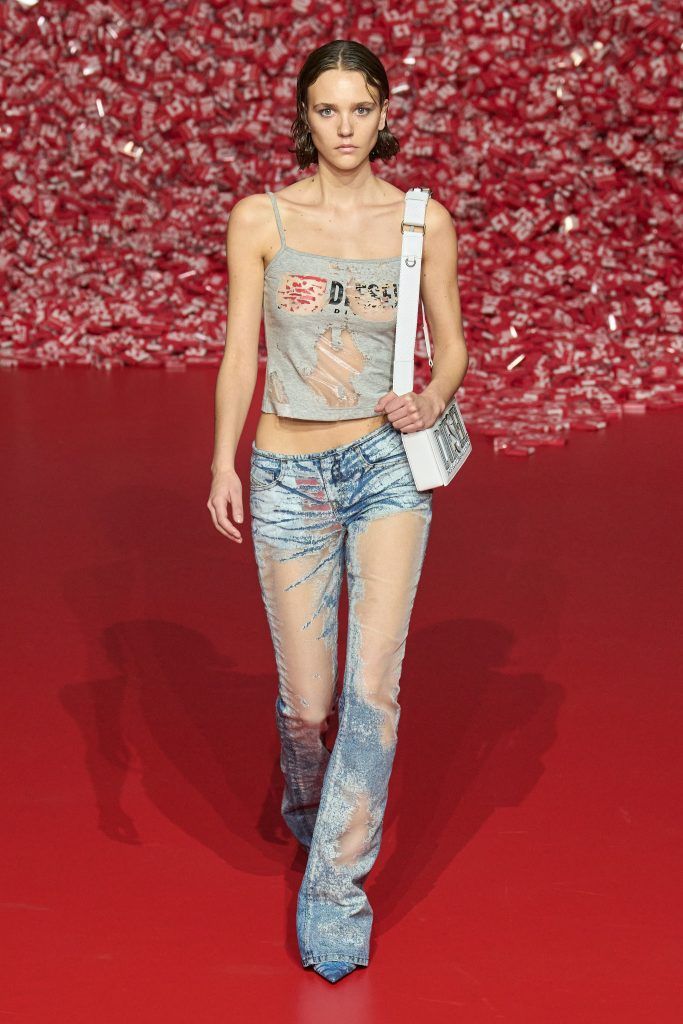 Could we be witnessing the next wave of liberation under Diesel's crimson flag? The sexual revolution is already here, as far as autumn/winter 2023 is concerned. "This season, the democratic component was all about sex positivity," but wait, there's more. "In April, 300,000 condoms will be given away for free at Diesel stores around the world." D is for democracy? A denimocratic silhouette for all, Martens is adamant about making even the most intricately experimental pieces from his runways as affordable as possible, "because there's an audience around the world that's asking for it right now."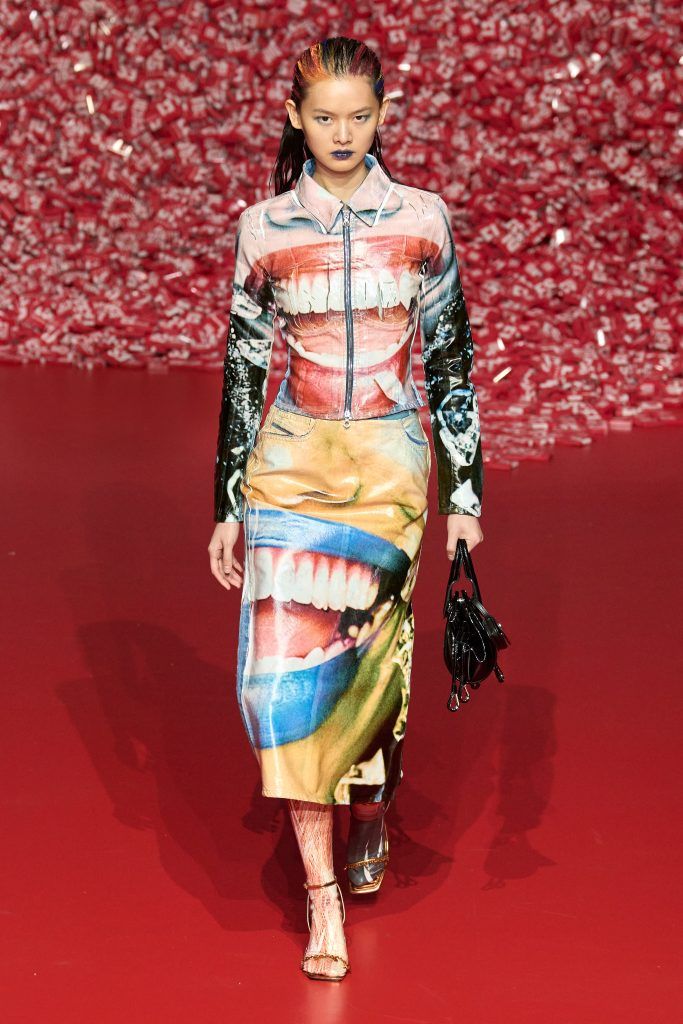 Above all, Diesel is a hallmark of denim. Martens knows it better than anyone. None could have expected the sheer magnificence of his debut show – such metamorphosis, extravagances and feats of creative folly with denim(!) thought unfathomable before. Pushing the envelope (dare we say, jeanvelope) closer to the couture realm, the autumn/winter 2023 collection sees denim being shredded, ripped apart and put together again, transformed into embroidery, and somehow merged with sheer textiles. "Double-layer jersey pieces have the top layer cut in places to reveal the layer beneath, while prints are then over-printed and cracked open to show both layers," he explains. "Both denim and jersey have been treated and cracked to look like aged leather, and we have screen-printed over embroidered logos to both highlight them and create shadows." Martens' team even invented chic Swarovski crystals-embellished denim devoré dresses – think sheer camisoles with denim "tattoos" on them. Surely, bridal denim next?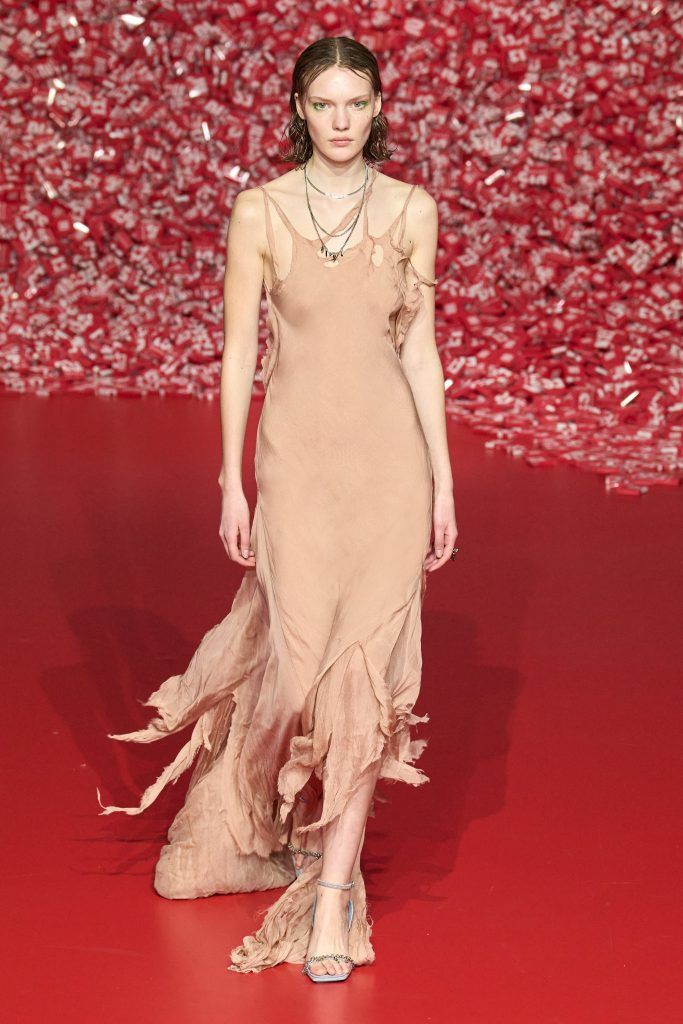 With a jest on his lips and in his seams, Martens found it impossible to ignore the metaphorical pile of discarded denim rising above landfills. Hence, since autumn/winter 2022, he's been integrating pieces from Diesel's Rehab Denim into collections. "Each [Diesel Rehab Denim] garment is made with 100 percent recycled cotton and elastane from pre-consumer waste blended with Tencel Lyocell with REFIBRA technology." The pieces, in turn, are dyed with Dry Indigo technology, using no water and drastically reducing energy waste expended during such processes. He's also the father of Diesel Library – a compendium of classic styles fashioned from sustainable materials that each have a QR code providing information on the garment's sourcing – and a programme using deadstock fabric from denim factories to create in-store installations.
Unexpectedly and seemingly out of nowhere – like a Trojean horse? – Martens has injected sex back into Diesel, denim, sustainability, and fashion entire, laying the foundation for imminent superstardom. Sucsexful living? F*** yeah!