When you've finished that home workout routine and that book you've been meaning to read, it's natural to feel at a loss of things to do while trapped at home. But fear not, major fashion houses such as Alexander McQueen, Loewe, Valentino and Gucci all have something special to offer – from art to music, to podcasts and more.
Previously, you've read about Bottega Veneta's Virtual Creatives platform, Bottega Residency. Similarly, Alexander McQueen has unveiled "McQueen Creators," a new social media project that encourages followers to engage artistically with their favourite Alexander McQueen pieces. The creative theme changes each week and includes digital tutorials from the brand's teams and collaborators. So far, there's been 3-D creation to home-embroidery, with its most recent project encouraging followers to illustrate silhouettes from Alexander McQueen's spring/summer 2020 womenswear and fall/winter 2020 menswear collections. For that, McQueen collaborated with artist Howard Tangye in order for him to share his drawing and painting techniques on film to inspired participants.
Loewe has come to the rescue for art lovers who haven't been able to visit galleries and museums during their stay at home period. Its "En Casa" initiative, a series of online workshops, tours and events, will be streamed through Instagram live on weeknights and weekends, uniting previous artistic collaborators of the brand and finalists of the Loewe Craft Prize to celebrate artistic expression.
View this post on Instagram
Gucci, on the other hand, has collaborated with The Sex Ed, a sexual wellness podcast, for an exclusive episode featuring the house's creative director Alessandro Michele and podcast founder, Liz Goldwyn. Filmed in the Gucci Hub after the fall/winter 2020 womenswear show in Milan, Michele discusses "his erotic relationship to nature, why Rome is his mistress, moving beyond the confining modes of masculinity, his passion for dressing like a 1950s granny and how he channels orgasmic energy every day." On top of this, the brand has also started a new initiative called #GucciCommunity, which encourages followers to donate to the Covid-19 Solidarity Fund and saw musicians and artists contribute to the Gucci Instagram feed in order to start the ball rolling.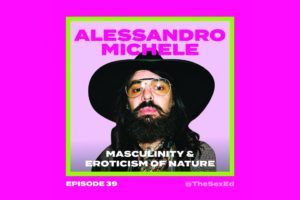 Valentino has also created a hashtag #ChezMaisonValentino for its new series of performances that is streamed on their Instagram live. First to take place was Alicia Keys, who treated followers to soulful live renditions while poet Rupi Kapur was the most recent guest to perform. Anya Hindmarch has also launched a series of "Labelled Workshops" that the brand will stream on Instagram live featuring industry experts to help "de-clutter and organise your home, your inbox and your imagery."
View this post on Instagram