It's clear that we need to design, create and buy better in fashion — a push for best practices in both the environmental and social sides of fashion has major global resonance today. Throughout January, we highlight five exciting labels from around the world leading the way in stylish sustainability. The second stop of our journey is Gabriela Hearst.
Having lived in Paris and New York as well as her native Uruguay, designer Gabriela Hearst started her namesake luxury fashion and accessories brand in 2015 in the US. Her star has risen steadily since she won the 2017 Woolmark International Prize for Womenswear. In January 2019, luxury giant LVMH invested in the brand, allowing Hearst's label to push its presence more globally. Most recently, Hearst made high-fashion headlines when she was named new artistic director of the French house Chloé.
Hearst has had a sustainable approach to fashion since the early stages, which no doubt has much to do with growing up on her family's sheep ranch in Uruguay, a property she still looks after today. Beautiful craftsmanship, sustainable practices and quality everlasting materials are as central to the label as the effortlessly cool look she's nailed down.
Based in New York, the label has been one of luxury's most notable and authentic sustainability champions of late. And Hearst's fresh sense of elegance in design has made her pieces highly coveted by editors and influencers alike, quickly becoming a cult sensation.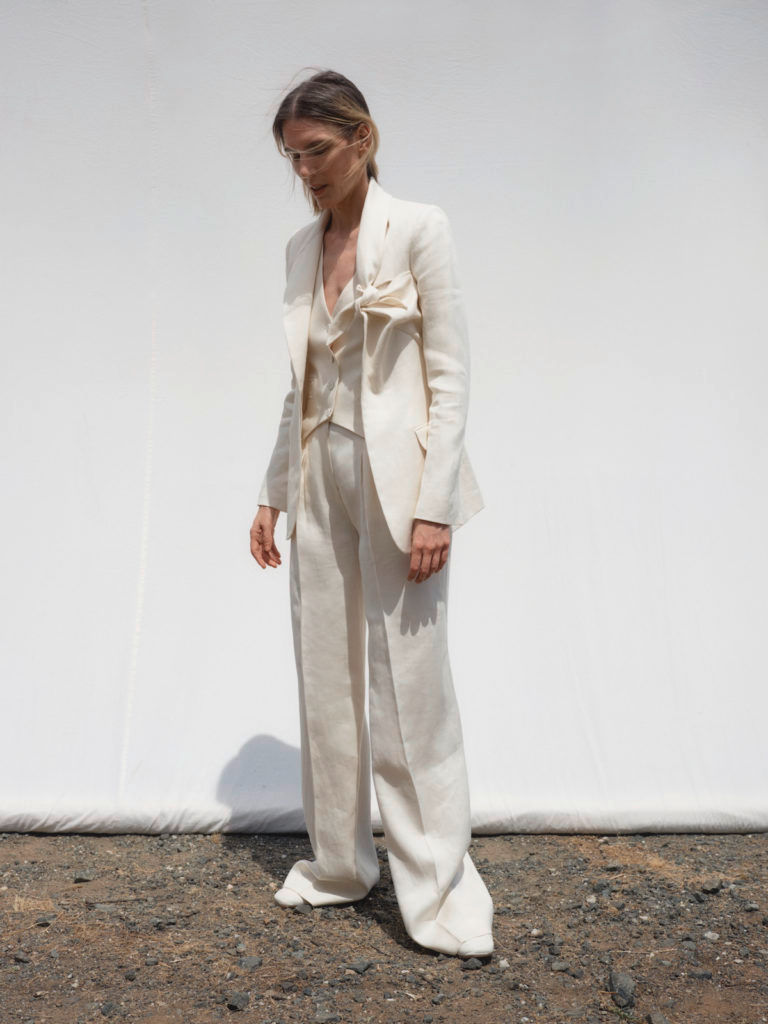 The gorgeous Cruise collection is anchored in pristine white, contrasting blacks and earthy, warm desert tones. Her signature minimalist tailoring is complemented with many fabrics made from repurposed dead-stock supplies. She's set a goal of using 80 percent dead stock in 2023 and no use of virgin materials (which have high environmental impact) by 2022. The label also uses all compostable bioplastics for its packaging and is known to combine beautiful luxurious materials (including wool from the family farm) with technological innovation, such as a silver fabric that protects the body from cellphone radiation.
"If we have what we need to confront climate change, the question is whether we can do it fast enough. What's clear from the Covid pandemic is that we can change our behaviour fast. The collective consciousness and policy has to go with it," says the designer on her website. "The conscious goal was for the crisis not to stunt our creative growth. How can we push ourselves further even with the current limitations? The craft of the hands, our Northern star."