Who'd have thought the craze for performance footwear could have disastrous consequences for the planet? We talk to the co-founders of Lane Eight who realised just that, and decided to do something about it.
The global market for trainers is projected to reach upwards of US$97 billion by 2024, according to research conducted by Statista; it's a staggering number that might do wonders for the companies that make them, but poses an irrefutable threat to the planet's ecological landscape. Given research by MIT's Materials Systems Laboratory showing that an average pair of sneakers is responsible for approximately 13.6kg of CO2 emissions and taking into account the 24 billion or so pairs made annually (87.6 percent of which are produced here in Asia), the amount of carbon dioxide emissions begins to look depressing, if not alarming.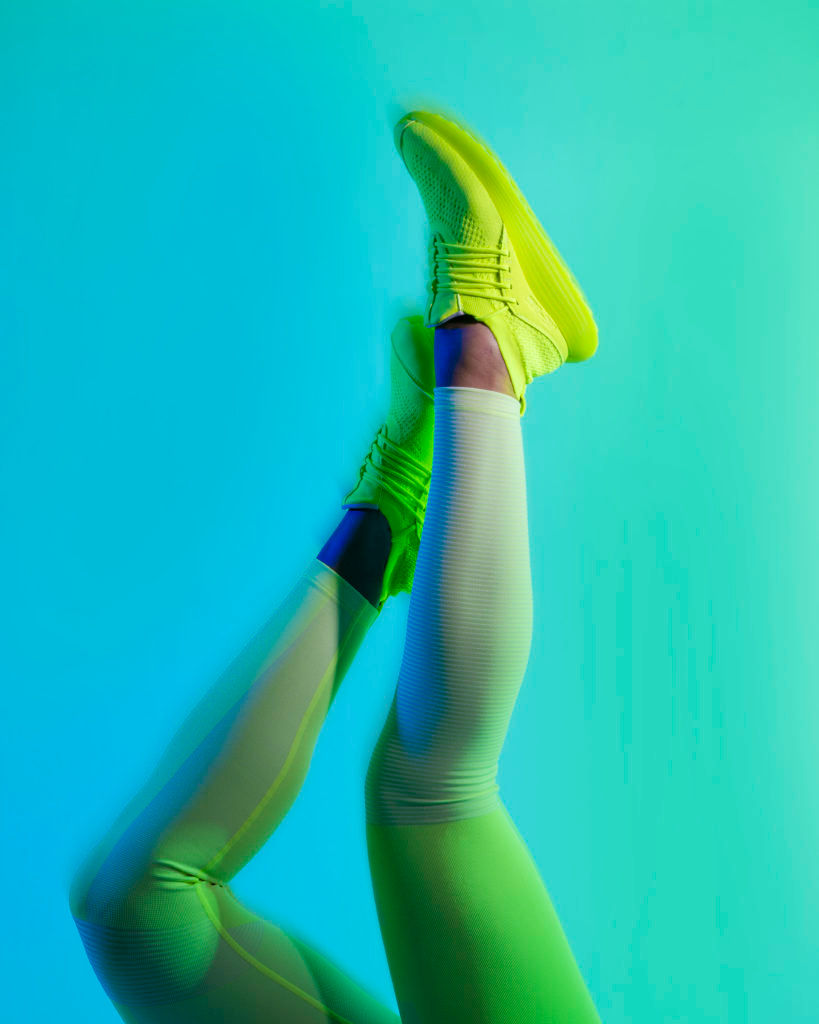 Such a picture should, at the very least, spark a sense of impending doom, and perhaps even inspire some sort of direct action, especially if one begins to imagine how these 3.3 million tonnes of annual carbon emissions might affect vulnerable Southeast Asia communities, which are already being impacted by soaring levels of pollution. The only scenarios where individual action is likely to prove effective in tackling footwear-associated climate implications are when consumers begin demanding that fashion conglomerates reassess their manufacturing practices and lead by example – in other words, rather as Josh and James Shorrock of Lane Eight have done.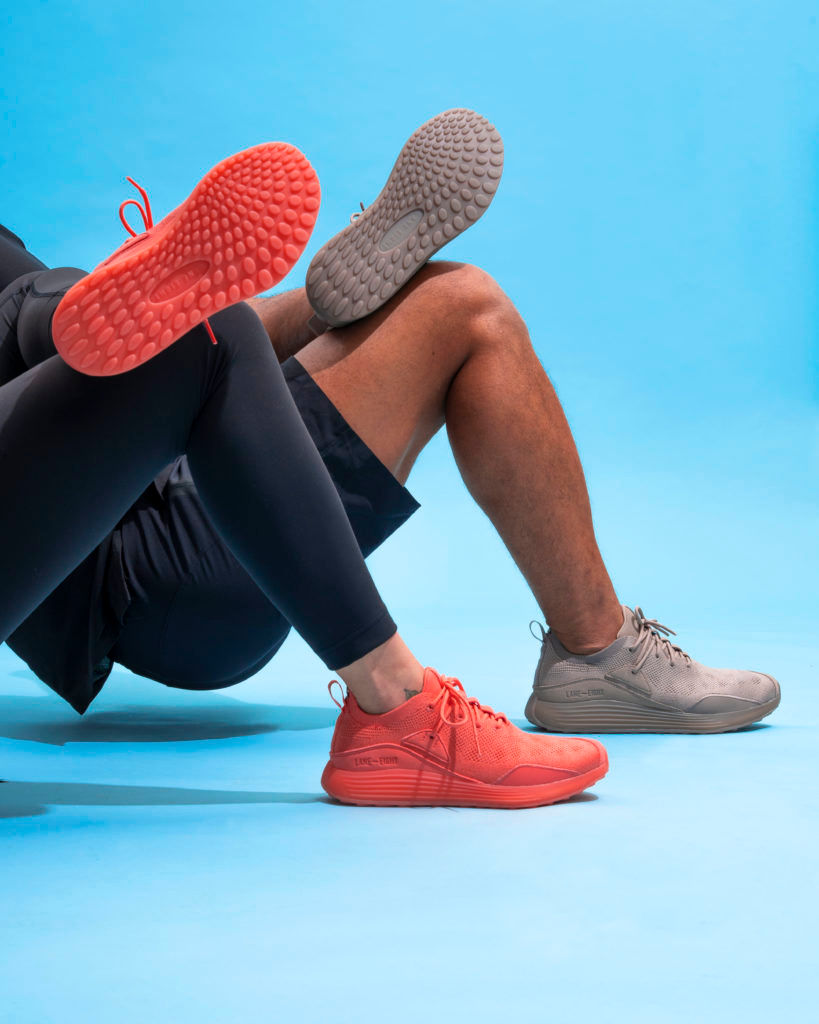 In 2017, building on their father's expertise in footwear and sports goods, the Shorrock brothers started Lane Eight, a trainers brand for "everyday athletes that focuses on performance and sustainable manufacturing practices. If not revolutionary, the Lane Eight strategy is at least noteworthy: so far, the brand has come up with two models, HIIT Trainer and Trainer AD1, aimed respectively at intensive workout sessions and daily use. The brand's ambassadors include Hong Kong fencer Moonie Kim and Water Polo player Gary Fung, not to mention a flock of fitness trainers and influencers.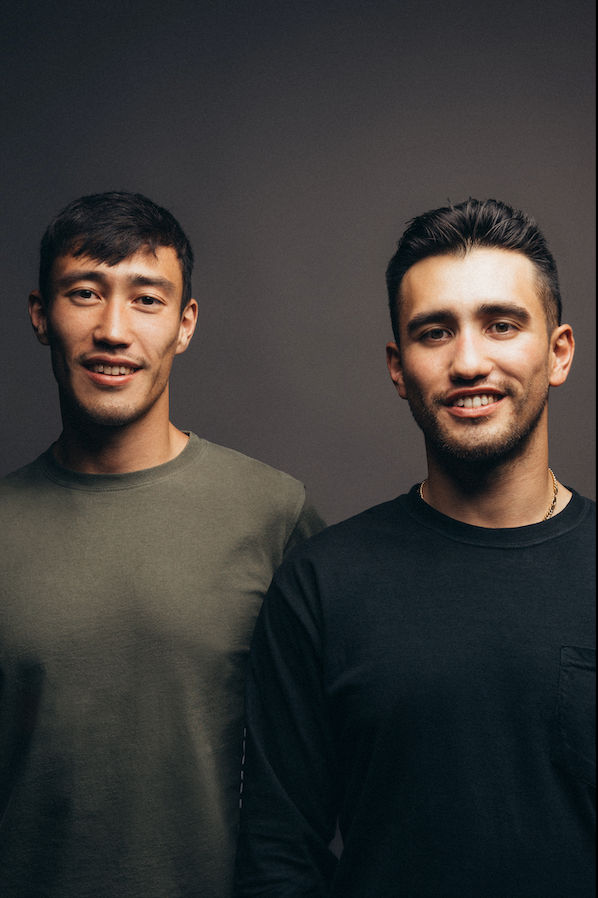 Building an independent brand in any branch of fashion is getting increasingly difficult, given the saturation of the market and the average luxury consumer's evolved expertise in objects they're willing to spend on, and it's equally true for sneakers and performance wear. Added to that are common challenges associated with any product-focused business.
"Starting any business brings with it a whole host of challenges," say the Shorrocks, "but with footwear there are a lot of technical considerations when it comes to developing the products, and a lot of work also has to be done on your supply chain and material choices before you even get to producing shoes. There are also some big financial commitments, as footwear isn't cheap to develop and minimum-order quantities can be quite high, meaning a lot of capital up-front. As we're a small company, it can be challenging linking up with the kind of suppliers capable of doing high-quality technical products, and we were quite lucky in landing with the suppliers we did at the beginning.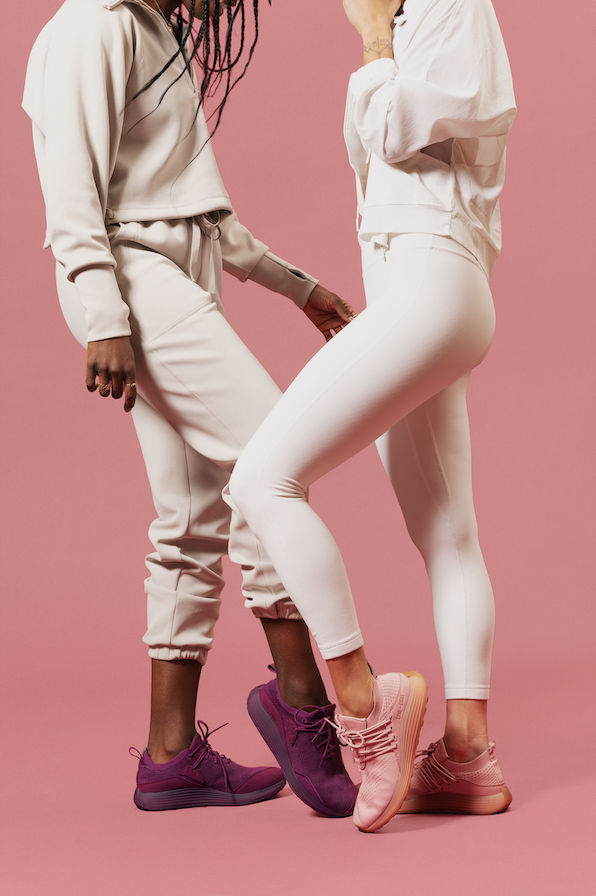 Lane Eight's innovations lie in the implementation of biomass and recycled materials in its designs. The Shorrocks collaborated with Bloom, a manufacturer of algae-blended ethylene-vinyl acetate (EVA), to create a midsole that offsets carbon dioxide emissions. "The Bloom midsoles we use contain 20 percent algae, with the rest being traditional EVA," say the Lane Eight founders. "As algae grow, they capture and store carbon dioxide. When our algae are processed to be turned into midsoles, that carbon dioxide is retained in the algae. The algae we incorporate into each pair has captured an average of 64 cubic metres of carbon dioxide in its lifetime." Devised by Bloom, the algae-EVA chimaera is said to possess the correct elastic characteristics required for performance footwear.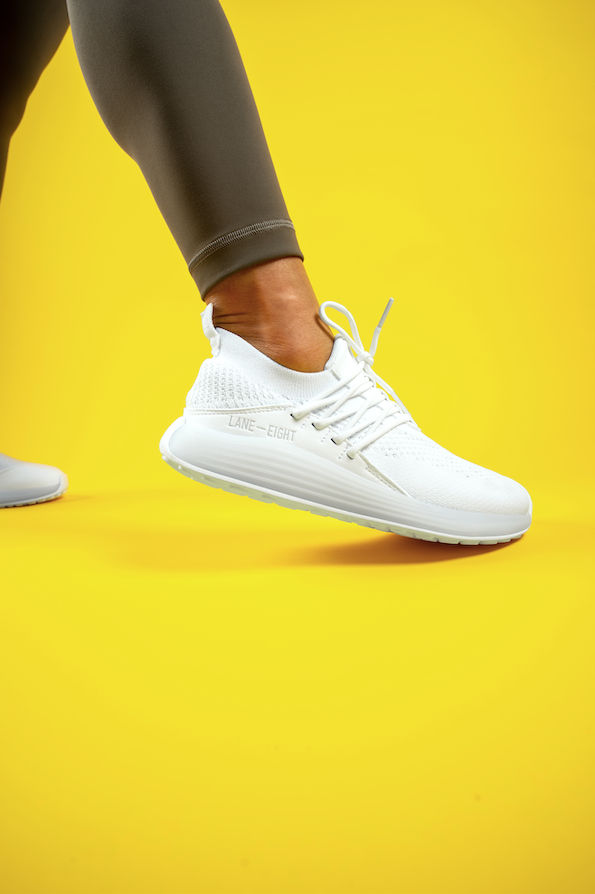 Although midsoles with a carbon-capturing biomaterial component may sound like a window into the a world of sustainable possibilities, that alone may not be sufficient when it comes to mitigating the climate impacts of the sneakers industry. To Lane Eight, the new soles are the bare minimum. Pushing the conventional manufacturing model further, the brand creates the Trainer AD1's upper from recycled plastic yarn, with each pair apparently taking about 11 plastic bottles to make.
"We found that recycled plastic would be the easiest replacement for traditional materials without having to re-develop the shoe," the brothers explain. That leads to the tantalising notion that were every second sneaker manufacturer to use the same kind of yarn, the 18 billion plastic bottles thrown out in Hong Kong in the past 10 years would be gone in approximately six months. In a world where such rough calculations, done on a napkin, were sufficient to persuade more brands to use recycled plastic yarn, the need for this article would disappear.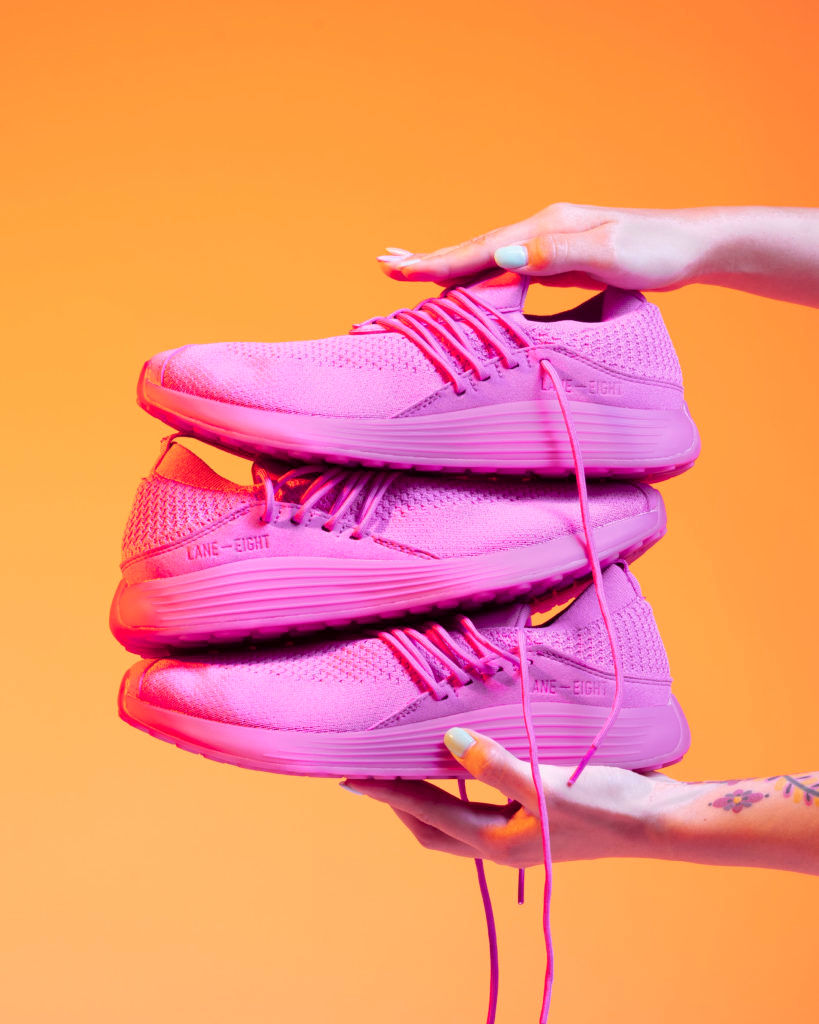 As it happens, high-performance sneakers require softer uppers to function properly, making plastic yarn in its most basic form hard to use. Thus Lane Eight's high-performance HIIT Trainer employs eucalyptus and cotton-derived fibres for the upper. "For the HIIT Trainer, we challenged ourselves to move towards more natural materials instead of recycled, and we found a great material in Tencel's eucalyptus-based fibre, which also incorporates cotton and is completely natural," say the Shorrocks. "Functionally, it gave us everything we were looking for, and allowed us to create the shoe we'd envisioned."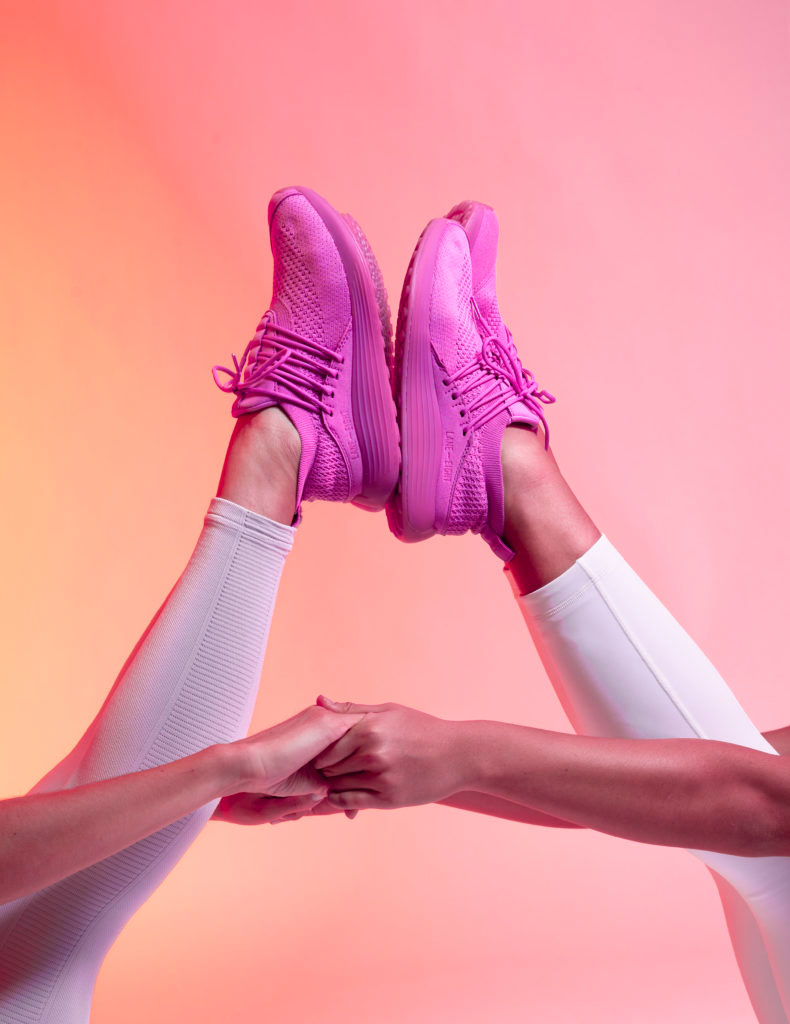 Eucalyptus fibre has long been credited as a star material in sustainable textile manufacturing. The blend of eucalyptus and organic cotton fibres called Tencel is widely celebrated for its fast biodegradability and sewage digestion – in fact, according to Lampoon Report, lyocell fibres can fully degrade in waste treatment plants within eight days. And when it comes to its environmental footprint, Tencel wins over organic and conventional cotton because of the smaller land areas required to grow and maintain eucalyptus trees.
Decades ago, collecting was a term used primarily for art, cars, couture, jewellery and antique artefacts, a space dominated by people with wealth, time and space. With sneakers entering the mainstream, the "sneakerhead" phenomenon is an opportunity for less-privileged individuals to pivot into a new genre of collecting. They're the demographic responsible for sneakers' domination of the streetwear market and, by extension, the astronomical surge in sneaker production in the past decade.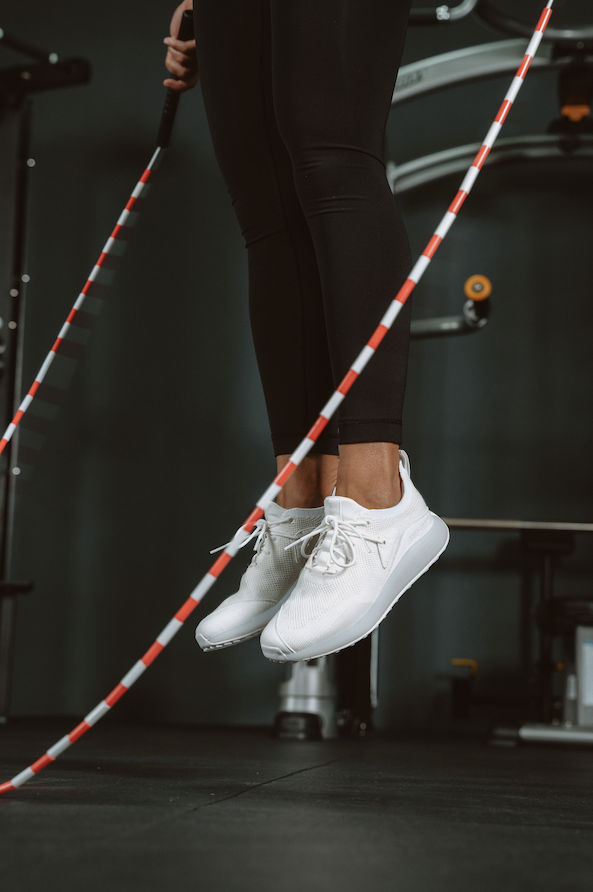 Given the abundance of performance and performance- adjacent footwear, sneakerheads increasingly play the roles of curators who help distinguish extraordinary works from the mediocre. Taste-dictating opinions such as these could also be a force that drives brands towards innovation, whether that be in sustainable manufacturing principles, labour conditions, new design processes or a combination of all three.
"Sneaker culture is massive," say the Shorrock brothers. "It combines both sports and lifestyle, but in a broader sense, we think the love of sneakers is also tied to how perceptions of style and comfort have changed. They look good, and they're way more comfortable than dress shoes or heels. They used to be things you played sports in or wore on the weekends, but now they're [accepted] almost everywhere."