Movement and the body transformations it entails have inspired artists for millennia. With performance wear saturating everything from athletics to art, designers are increasingly embracing it in their fashion collections.
Regular dabblers in past-life regression therapy who've lived one of their lives as a member of Ancient Greek nobility may remember early iterations of the Olympic Games. At that time, in the sunny stadiums of Olympia, athletes competed and sometimes even fought to their deaths – often, as in the pankration event of 684 BCE, wearing not even a scrap of loincloth. However, with sporting events growing into a global phenomenon by the late 19th century, nudity in the courts became less an option and more a fineable offence, with several athletic uniforms being both epic and comical to modern eyes – the East Molesey Ladies' Hockey Club uniform of 1891, for example, comprised white blouses, full skirts and bowties. It was a wonderful time when the form was simply not allowed to follow function, thanks to the firm and pompous hand of patriarchy.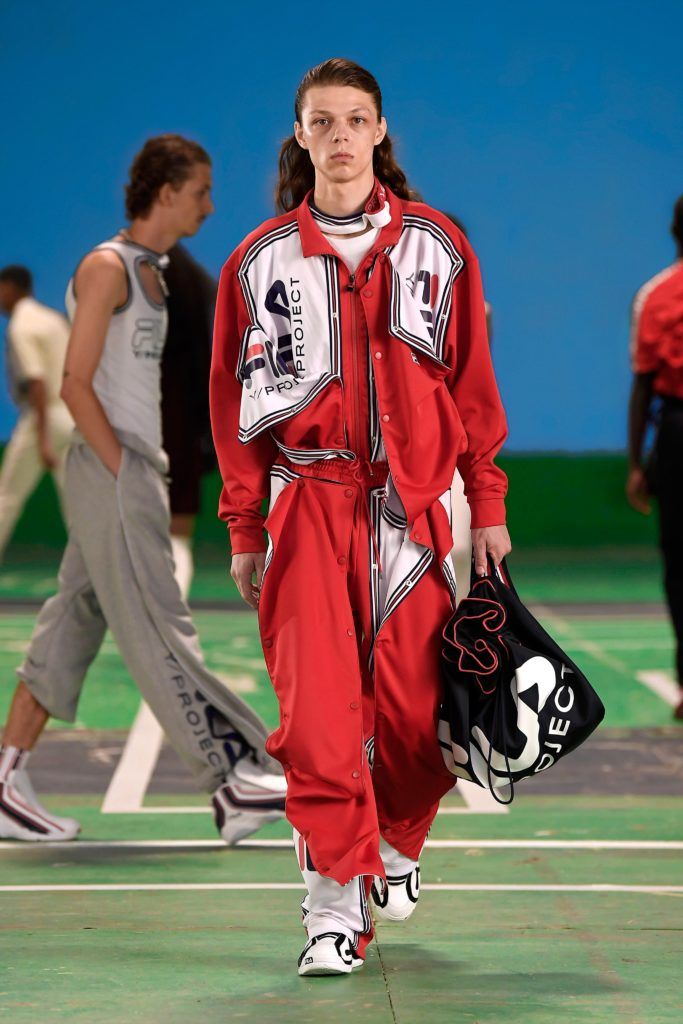 That athletic apparel has so transfixed fashion designers is evidenced by the plethora of styles that have bombarded us since the late 20th century. This season, performance references not only appear within the oeuvre of the usual streetwear giants and heritage brands, but also on one Haute Couture runway. And any conversation about sportswear on catwalks is impossible without mention of Y/Project: for spring 2022, creative director Glenn Martens collaborated with Fila, the Italian sportswear brand that led the resurgence of the Y2K athleisure styles. Fila's palette of reds and whites appeared with leggings styled with polo shirts under floor-sweeping black skirts with sensual side slits and a couple of jerseys – for both men and women. There's also an exciting red tracksuit with white branding and a popper that enables you to decide just how much logo you want to show. For the feet, Martens even employed Fila's landmark Grant Hill, an oversized basketball sneaker that first appeared in the '90s.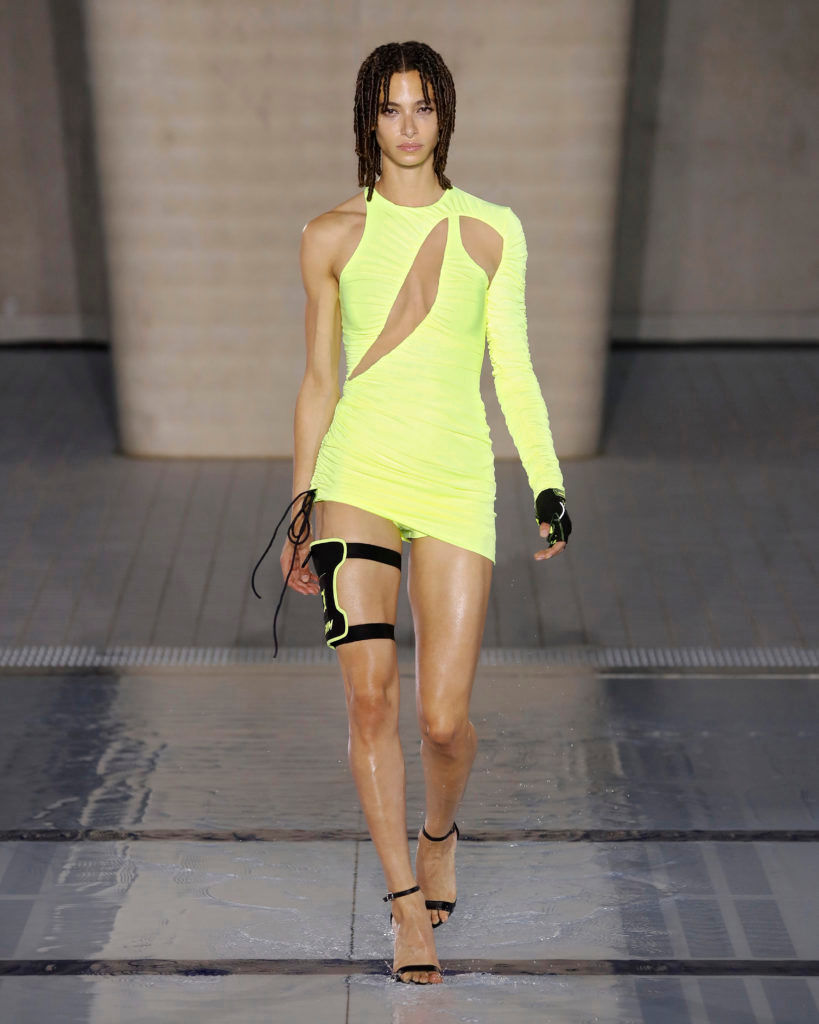 Athletes have a long history of inspiring designers, which is especially true for several current collections. One such example is the Georgia-born designer David Koma, who summoned the spirit of Australian synchronised swimmer Annette Kellermann for his spring '22 show. Given Koma's time at Mugler and his background designing bodysuits, his ability to turn swimsuits into glamorous dresses is unparalleled. Thus, he came out with an array of neon-hued pieces: spandex met ostrich flumes in skin-tight dresses with breast cut-outs reminiscent of bathing-suit patterns. Koma approached the theme of high-performance uniforms from an engineering standpoint, as seen in the scalpel-cut aerodynamics details on one black mini-dress with a mesh insert. There were also more conventional interpretations of the theme, which naturally were conveyed through bodysuits, including one with a leg cut-out, styled with a feather- embellished electric-blue stocking.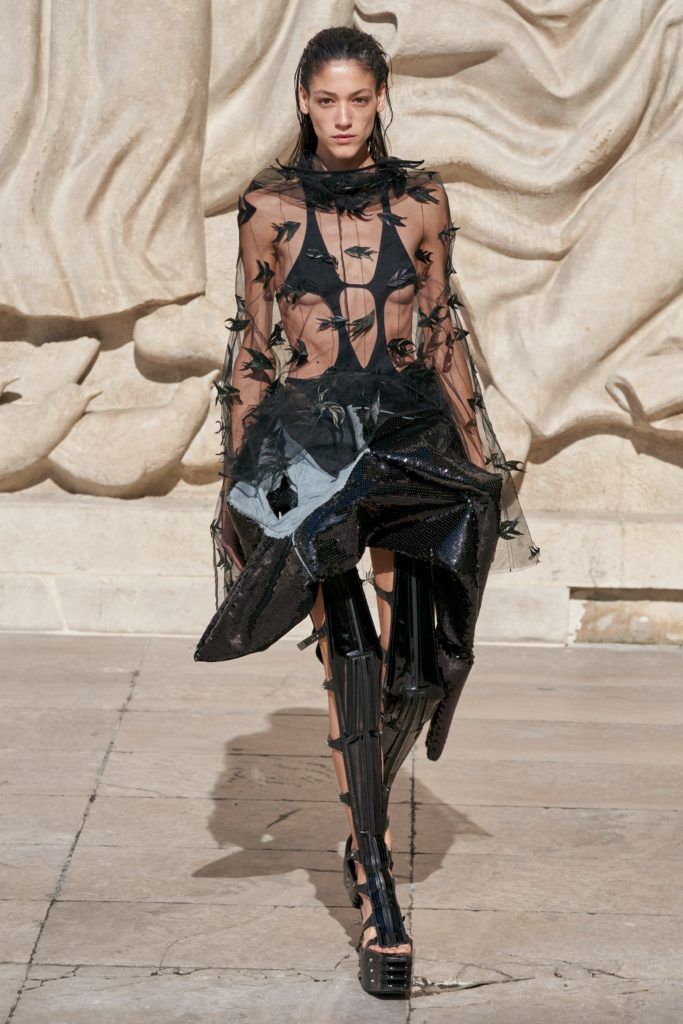 At the Palais de Tokyo last September, fashion prince of darkness Rick Owens seemed to have dedicated his collection to pre-Covid times: though sentimental in ethos at times, it was free of neither the designer's sui generis mysticism nor body exposure. Although the line-up can be read as post-apocalyptic rather than athletic, with taupe sheer gowns, sculptural leather bodices and towering shoulder pads, the footwear channels the oldest athletic shoes known to man. I'm speaking of gladiator sandals, of course – not their ubiquitous 2010s iteration, but a version reimagined through a sci-fi lens. Made from panels of patent leather, the sandals involve trapezoid protrusions that extend past the knee, subtly evoking the shape of Ridley Scott's Alien skull. And, as you might expect, they also mount thick platforms – it's simply impossible to imagine an Owens show involving flats. Alongside haunting footwear, Owens presented a few bodysuits – another migration from high-performance sports beloved by avant-garde designers – that are completely sheer and embellished with black feathers resembling synthetic eyelashes.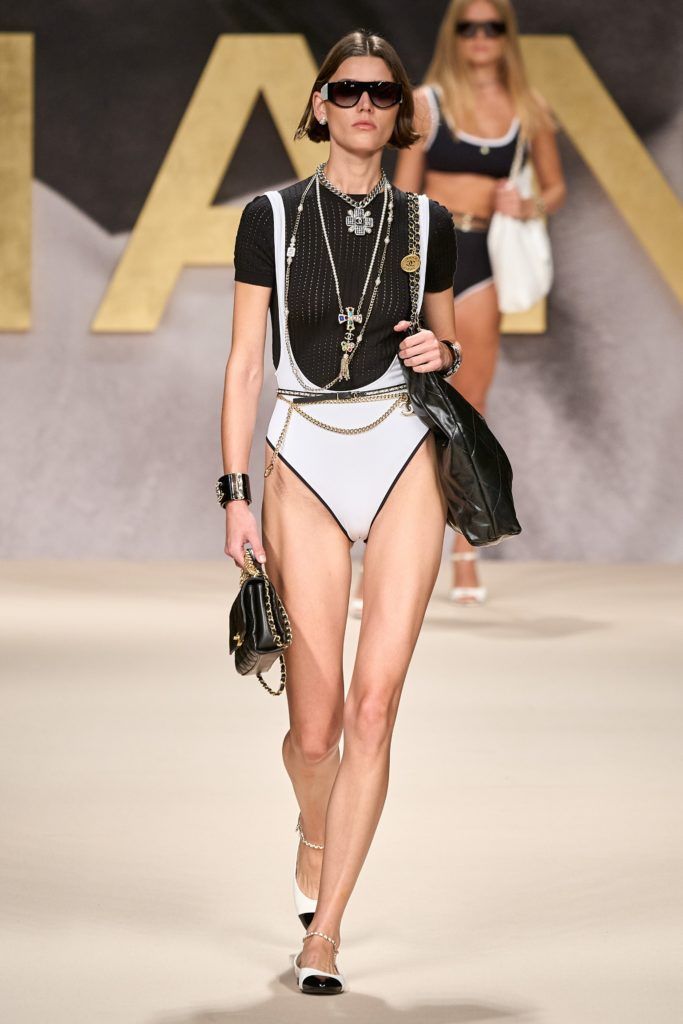 Chanel's Virginie Viard is among the vanguard of designers who incorporated literal athletic staples in her collection. The spring '22 show opened with three bikini looks in black and white, each fitted to perfection and paired with chains – as belts in two cases and necklaces in one. The three looks refer directly to Karl Lagerfeld's 1993 show in which models wore briefs paired with outerwear. There was a white bodysuit with elegant black trim and a modest Chanel logo – styled with a sheer bedazzled skirt, it could well become a uniform this season for the young Parisian glitterati. Nor can we ignore the noble athletic-adjacent undertone in Chanel's latest couture show, which was opened by Monaco's Princess Charlotte riding an eight-year-old Spanish bay horse. The princess, who since 2010 has served as honorary president of the international Longines Global Jumping Champions Tour, wore a black tweed jacket with camelia buttons. As Xavier Vielhan – an artist and Viard's collaborator at the show – told Vogue, "Chanel tailleur is something you can wear for playing golf or riding a horse."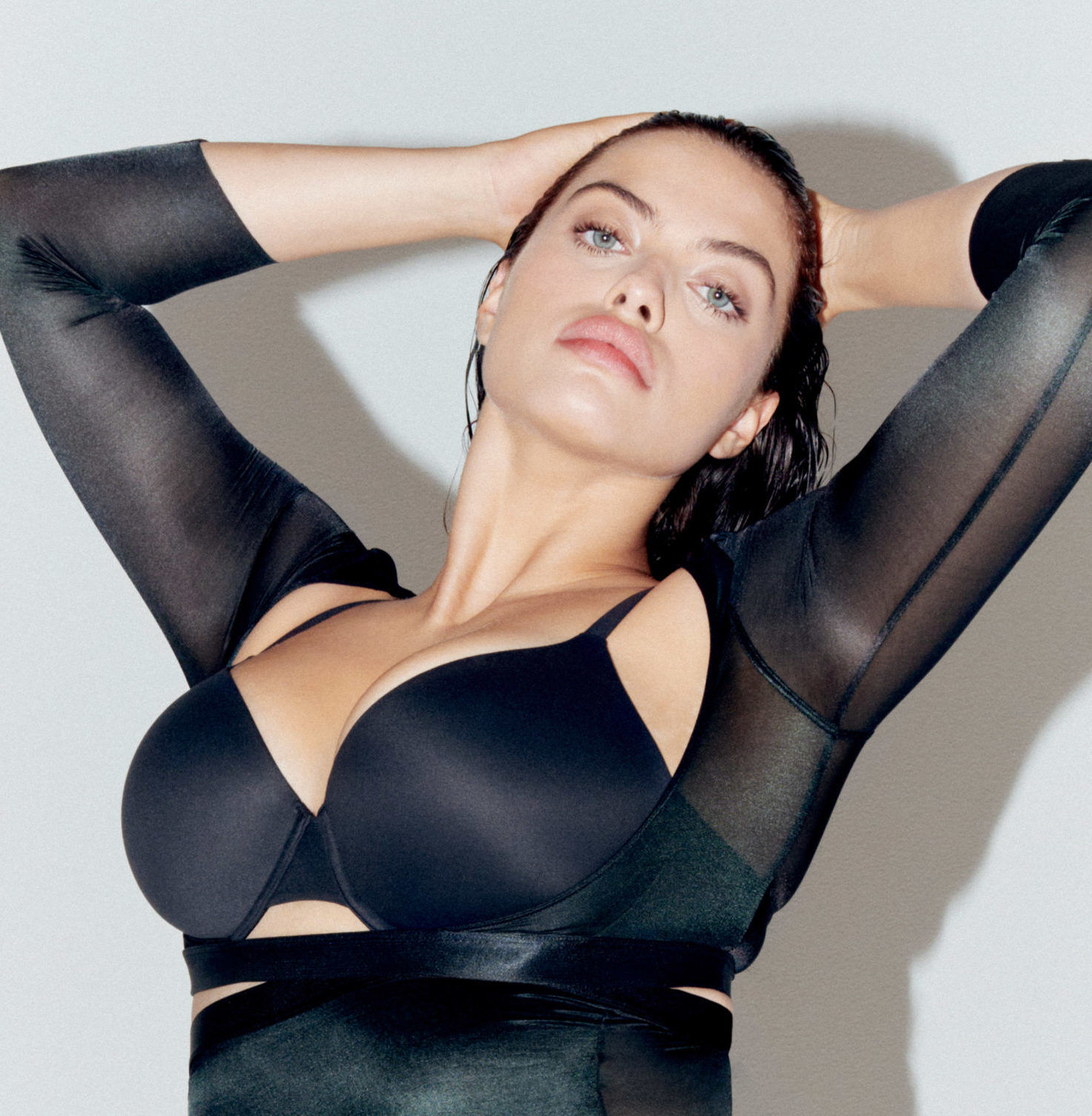 As it's performative rather than competitive, lumping ballet under the umbrella of sport might be regarded as gauche, despite dancers' rigorous physical training regime. Similar to figure skating and synchronised swimming, however, the art form has certain clothing canons that help performers move comfortably – or as comfortably as a pirouette can get – which recently penetrated the realm of luxury fashion. Just over a month ago, for example, Kim Kardashian's shapewear brand Skims introduced a new range employing cuts associated with ballet costumes. Named Barely There, the ultra-light collection enables wearers to achieve a full range of limb motion while being practically invisible. The usual high-cut bodysuits and biker shorts met open-bust boleros, designed with three-quarter-length sleeves, akin to those favoured by ballet dancers for training sessions (or at least as dictated by Natalie Portman in Black Swan). These newfound "balletcore" aesthetics seemed to have influenced Miuccia Prada when creating her spring '22 collection for Miu Miu. There aren't all that many tutus, of course, but ballet flats paired with thick knitted leg-warmers in slate grey couldn't escape this writer's wandering eye.