With less than a couple of weeks to go until the most wonderful time of the year, it's time for the annual Prestige Christmas Giveaway. From December 13th to 24th, we're offering Prestige Online readers the chance to win amazing prizes each and every day on Instagram, as we count down the 12 days of Christmas.
Whether you're stuck on your gift list, sick of shopping, or just in need of a treat, here's just a little something from us to you, to thank you for being our loyal readers.
Christmas Giveaway Day 2: Tea Château x Vivienne Tam Graffiti Dragon Collection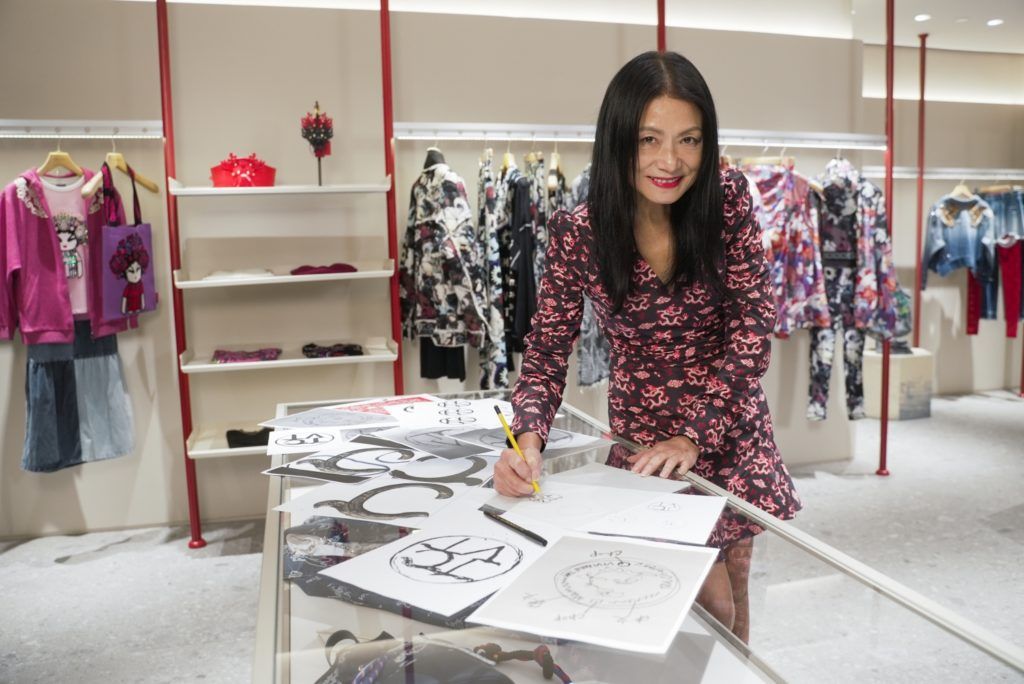 One might be in fashion and the other might be a maker of tea capsules, but the two have a lot more in common than you'd think. Vivienne Tam is known all over the world as a fashion designer with a distinct knack for combining elements of the East and West in her designs. Tea Château, similarly embodies an East meets West philosophy to create its one-of-a-kind tea capsule machine, adapting the Western coffee capsule machine concept to work with Chinese teas and herbal tea blends.
For Tam, it was a natural collaboration. "I like tea very much because tea culture is known as the quintessence of Chinese traditional drinking culture," says the designer. "It's a combination of life and philosophy. When I first heard the brand concept of Tea Château, I was amazed by the western capsules made of Chinese tea or herbal tea. This perfectly combines East and West's elements, which also matches VT's East Meets West's concept."
The Design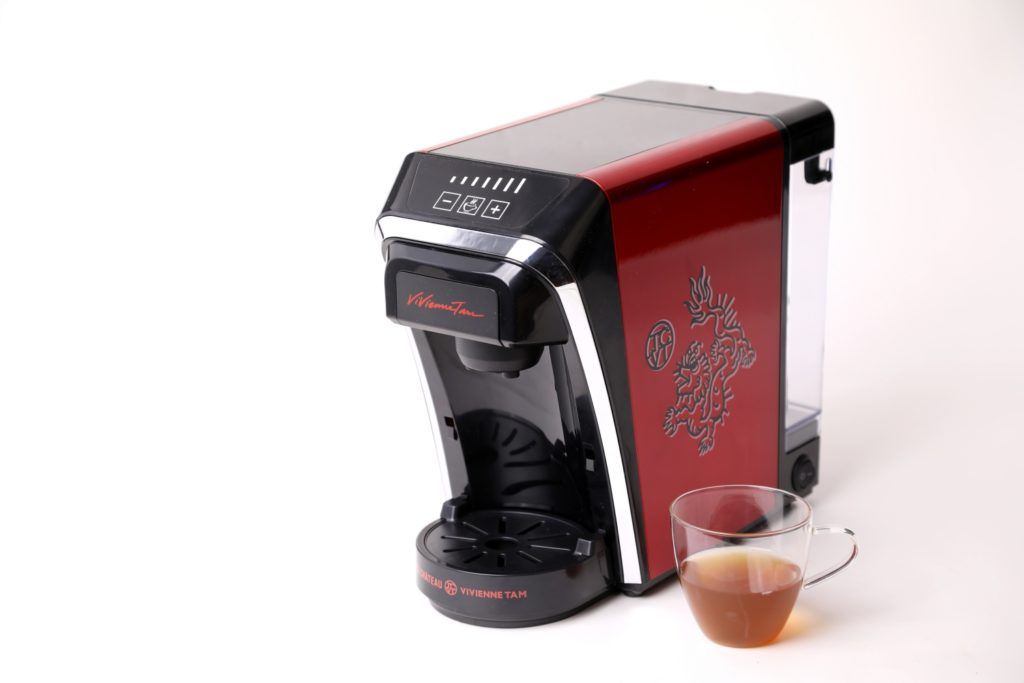 When designing the Tea Château x Vivienne Tam Graffiti Dragon collection, Tam laboured long and hard over the symbols that could represent both Chinese and Western cultures best. She settled on the dragon, and to capture traditional tea-drinking culture in a more contemporary manner, she decided on graffiti, seen as the most popular art form in modern Western culture.
The final design utilises modern graphics of dragons and clouds on the tea capsule machine and tea capsules, while the co-branding letters of TC and VT are emblazoned on the box like a wax seal stamp.
The Four Tea Flavours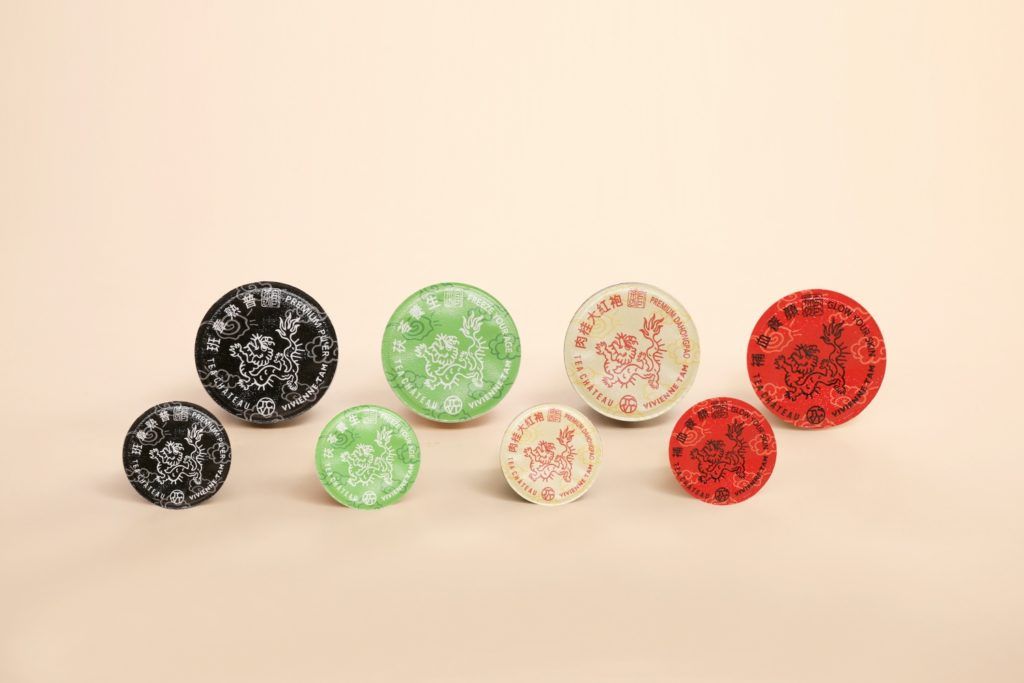 Hugely passionate about tea herself, Tam says fashion and tea both inspire her and are huge parts of her daily life. "Together with Tea Château, we're transforming the traditional culture of tea drinking into a trendy and fashionable attitude," she says. "A shot of herbal tea in a snap is just perfect to boost our energy in the quick fashion world."
Tam's favourite is Glow Your Skin, a bestseller amongst women for its function and taste. "It smells elegant and comfortable," says Tam. "Especially with the smell of Ginseng Oolong and Osmanthus."
Glow Your Skin contains effective herbs that can nourish the body and brighten the complexion. Freeze Your Age is another functional tea offered in this range, with ginseng, chrysanthemum and rose to boost immunity, strengthen the spleen, soothe the mind and improve vitality.
Two other traditional teas round out the offering – a Premium Dahongpao imbued with the mellow aroma of cinnamon, and Premium Pu'er, a complex multilayered tea with a full-bodied flavour.
The Tea Château Experience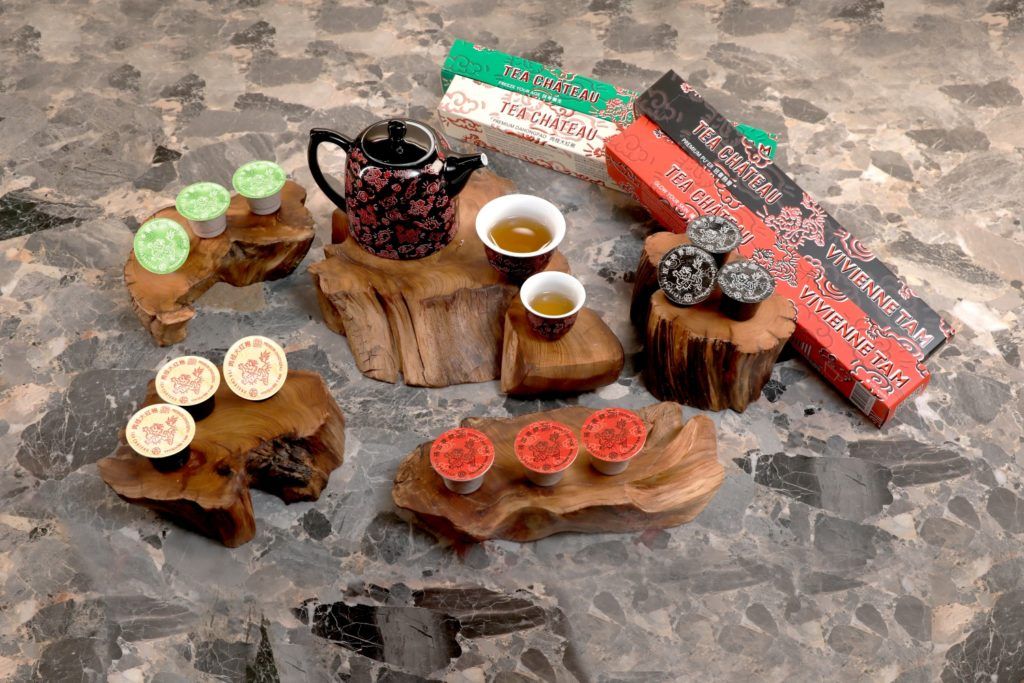 The machine is so simple to operate there really isn't much to it – simply place a capsule into the machine, push a Botton and your perfect cuppa awaits you. The machine comes with 15 bar pressure to ensure a perfectly brewed cup with optimal water pressure and temperature. There are also seven water levels to choose from, allowing you to adjust the strength and concentration of your tea. What's more, the machine is compatible with other capsule drinks, making the machine a truly versatile addition to the home.
How to Enter
At Prestige, we're giving away one set of Tea Château x Vivienne Tam Graffiti Dragon Collection, which comes with the stylish Tea Capsule Machine along with four tea types: the Premium Dahongpao, Premium Pu'er, and two functional teas Glow Your Skin and Freeze Your Age. To enter, head to our Instagram page @PrestigeHK and follow the instructions.
Terms & Conditions:
By entering this Prestige giveaway, you will be bound by these terms and conditions and acknowledge that you satisfy all eligibility requirements.
This giveaway is open to Hong Kong residents only and entrants must be over the age of eighteen (18).
Entrants must follow our Instagram page and set their profile to public in order for their entry to be valid.
The giveaway prize is live for five (5) days only.
Entries will be accepted within the five (5) days of posting the feature. Thereafter the giveaway for that prize will close and the winner will be announced.
Winners will be contacted and asked to provide their full name and contact details via Instagram within 48 hours.
Winners will be instructed on how to claim their prize by email.
Winners must respond to redeem the prize within seven (7) days of the prize announcement, otherwise the prize will be forfeited.
Prizes cannot be exchanged for cash, credit and are non-transferrable to third parties.
Prestige reserves the right to cancel, re-draw or otherwise modify this giveaway at any time with immediate effect and without giving prior notice.
Photos are for reference only.