One of the most popular textiles ever invented, denim might soon become a monument to human carelessness — and greed. Entrepreneur Walden Lam tells us how he plans to turn this devilish state of affairs around.
Everyone – at least in the circle of this author – has a pair of jeans that carries a fascinating story. My journey with denim is, admittedly, on the tamer side, mainly involving me ripping my jeans on the inseam around the thigh after attempting to assume the lotus pose at a Tamar Park. (It seems the textile technology employed by a certain Spanish fast-fashion giant doesn't take into account the yearnings of a grown man to sit on the grass – or perform a can-can routine – but then we do get what we pay for.) You can therefore imagine my excitement when I got the opportunity to talk to a man who's determined to eliminate denim concerns such as these.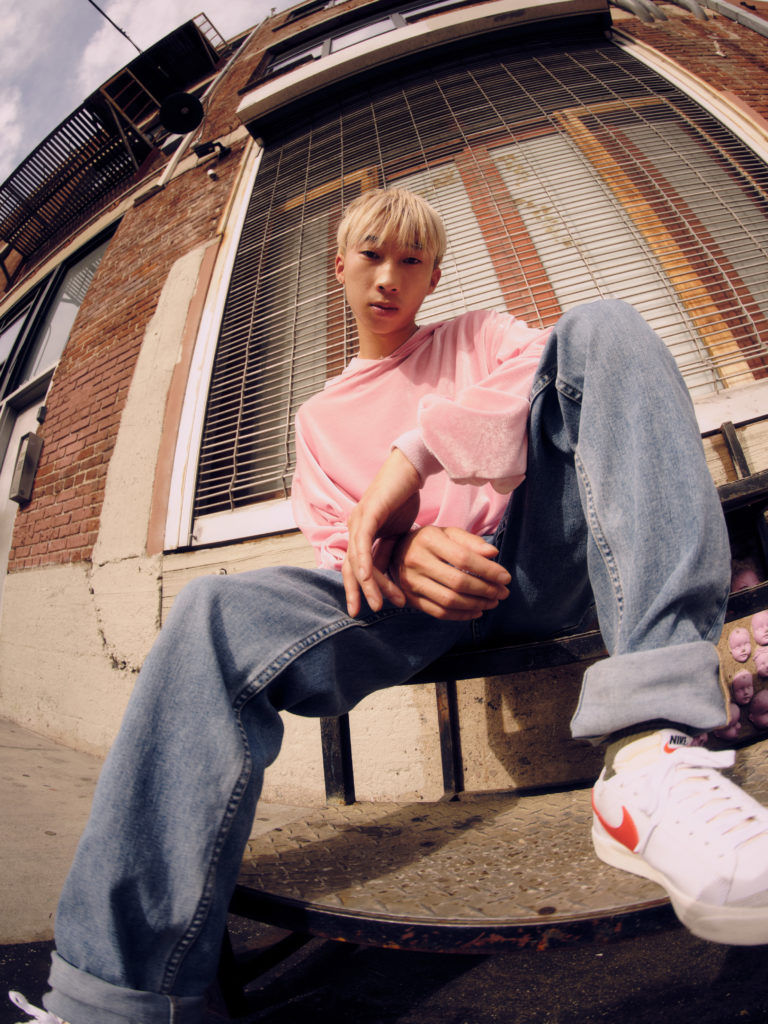 The man is Walden Lam, co-founder of the fashion start-up Unspun, which uses sophisticated body-mapping technology to make custom-fitted jeans. It turns out, however, that Lam didn't initially envisage himself as a fashion entrepreneur. "I thought I was going to get into finance when graduated into the financial crisis of 2008-9," he says. "but I got thrown into the climate world. As a climate-policy consultant, my early clients were from local government and utility companies – it was my first exposure to the intensity of the climate crisis."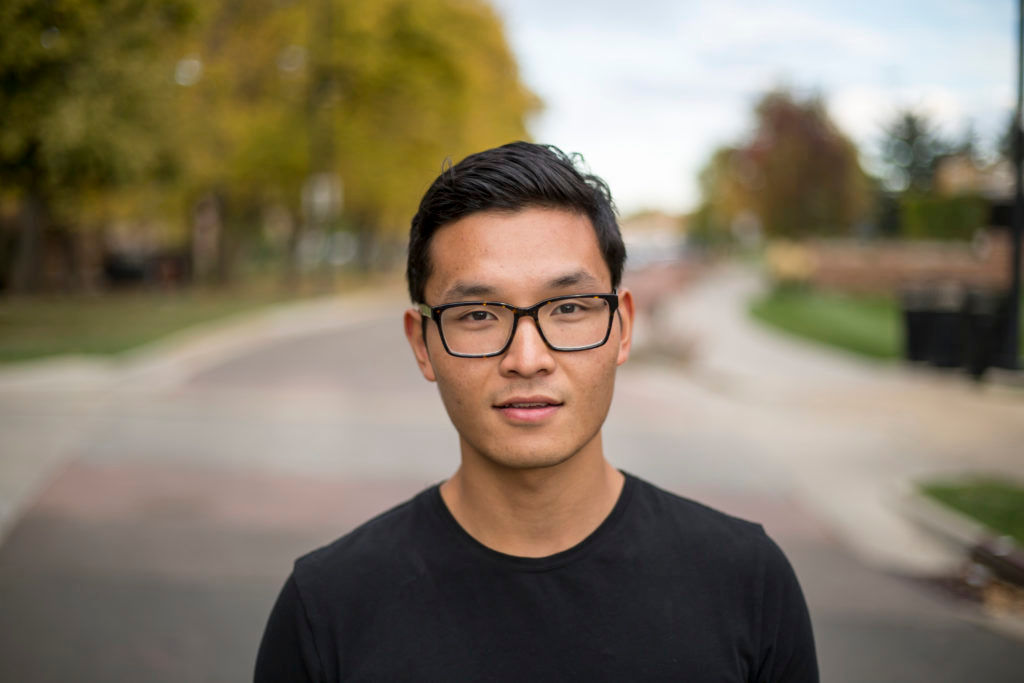 It was then that he began to witness the chilling gap between fashion, as seen through the lens of social media, and the reality of the industry itself. "I saw the disconnect between the front-end of fashion, where everything
is glamorous, and the back-end of how much production and waste was created," he says. At Stanford Business School, where Lam obtained his MBA, he met Beth Esponnette, who at the time was pursuing an MFA in design. "She had a similar experience, but from a design and product-development standpoint, where she saw a lot of waste in the sampling process and the [slow pace of the] decision-making process. Unspun was a brainchild of her second-year project during graduate school," says Lam of his now-business partner. A year later, the duo met Kevin Martin, who became Unspun's third co-founder and chief technology officer.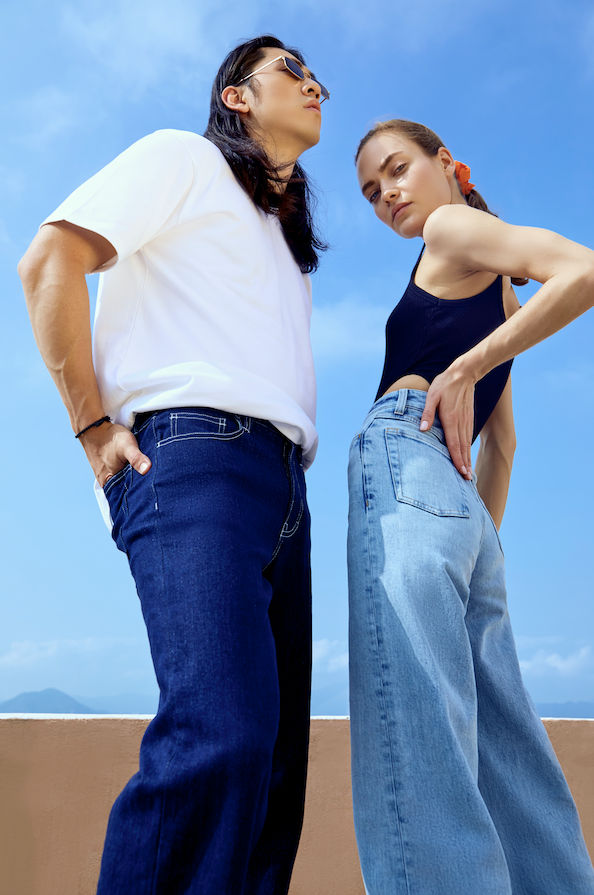 Unspun is backed with hardcore engineering and scientific research, all of which is tuned to drive the industry to a more sustainable place. It operates as an on-demand platform that challenges the major fashion brands' convention of producing tonnes of garments that might never be bought or worn. "Within the industry, even before the pandemic, 20 percent of the garments created were never consumed, never worn, never sold," says Lam, "just because it's impossible to predict what consumers want. We developed a set of technologies that allow consumers to create products on demand. They can download the Unspun app or go to one of our locations in Hong Kong, San Francisco or London, where they can scan their body and choose different denim styles and wash colours."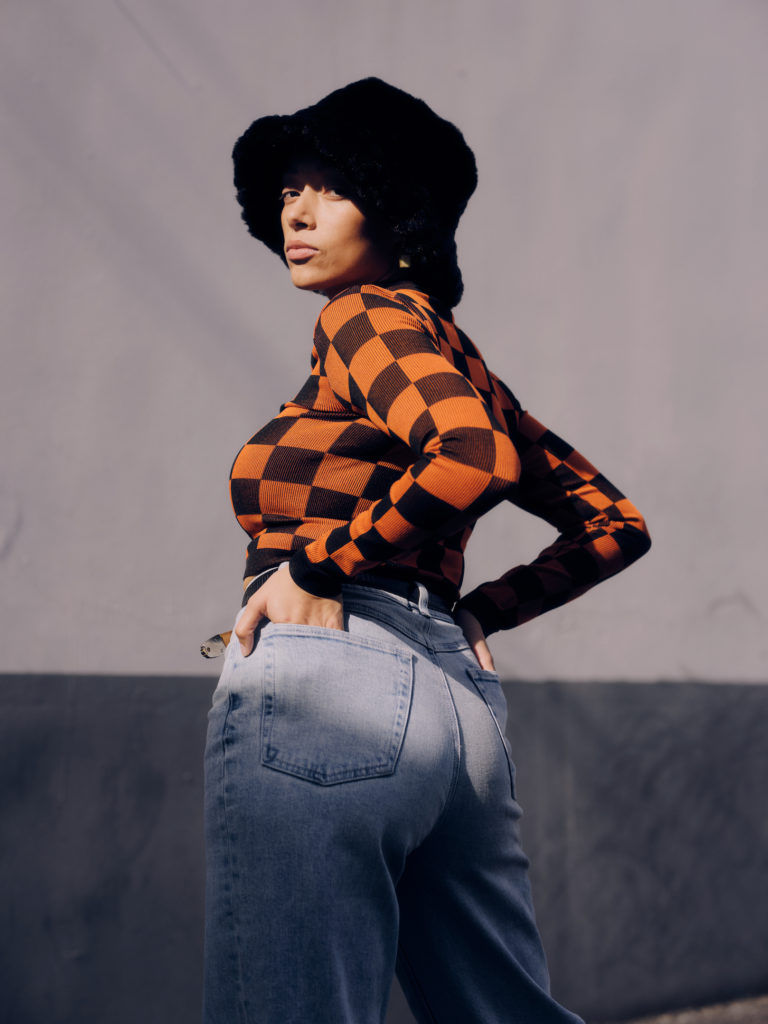 Unspun's body-scanning system employs technology that could well have been used by Mila Jovovich in The Fifth Element. The entire process takes mere seconds – the AI-based system projects more than 30,000 dots of infrared light on to the body, creating a 3D avatar unique to the customer, which is used to create a perfectly fitted pair of jeans. "The in-store full-body-scanning experience is a three- second process," he explains. "The phone scan, where you have to spin, takes 10 seconds. The experiences are different, but the quality of the end result is the same."
Lam says he fits one of the archetypes for which Unspun designs jeans – "the people who can't find properly fitting products anywhere else. They don't necessarily have to be tall or small – they could fall in-between buckets that the fashion industry has defined for them. I definitely belong to this group," he says. "I used to squat a lot and my thigh-to-waist ratio is "abnormal". I'm not extra big or extra small."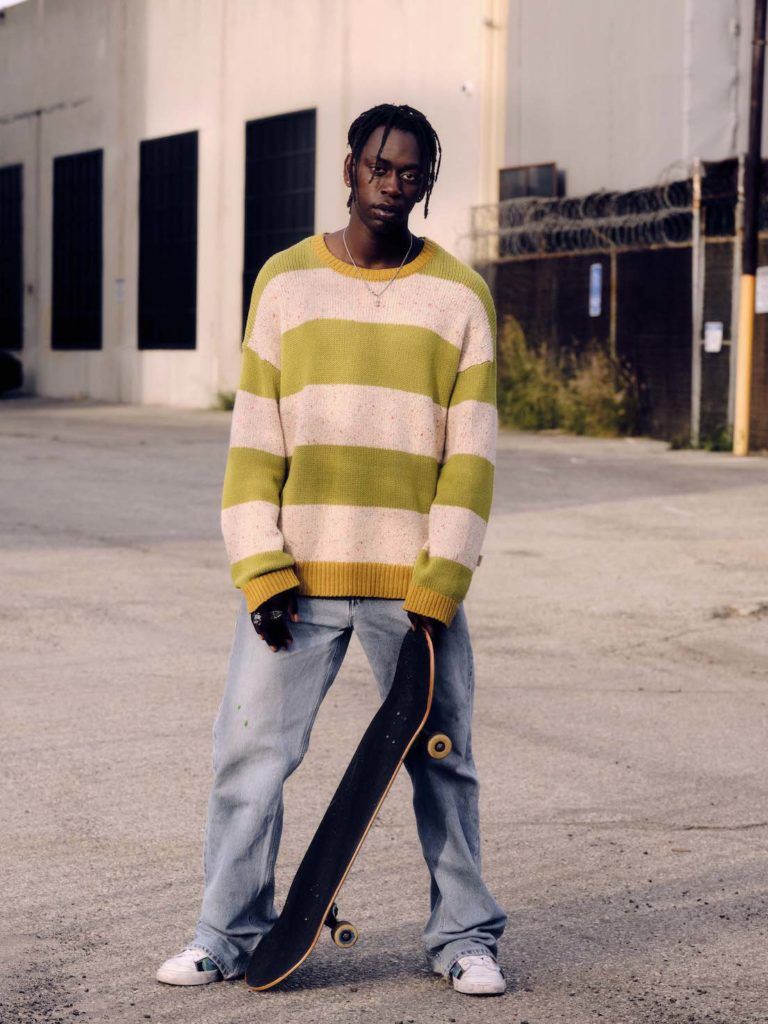 Such a model allows Unspun to operate without inventory or deadstock, essentially cutting out two of the average fashion brand's most significant contributions to carbon emissions. Eliminating deadstock came naturally, given the versatility of denim as a textile. "Even with one type of fabric you can create quite a bit. With activewear, every fabric has its applications, and you need to have it in different colours. With denim – one type of fabric – you can create multiple garments. We only need to decide the colour when the orders come through," he says. You can only imagine the ambitions it takes to revolutionise an industry that dates back to the 19th century; indeed, the goal to reduce its emissions by 30 percent might sound like a chunk of pie too big to chew.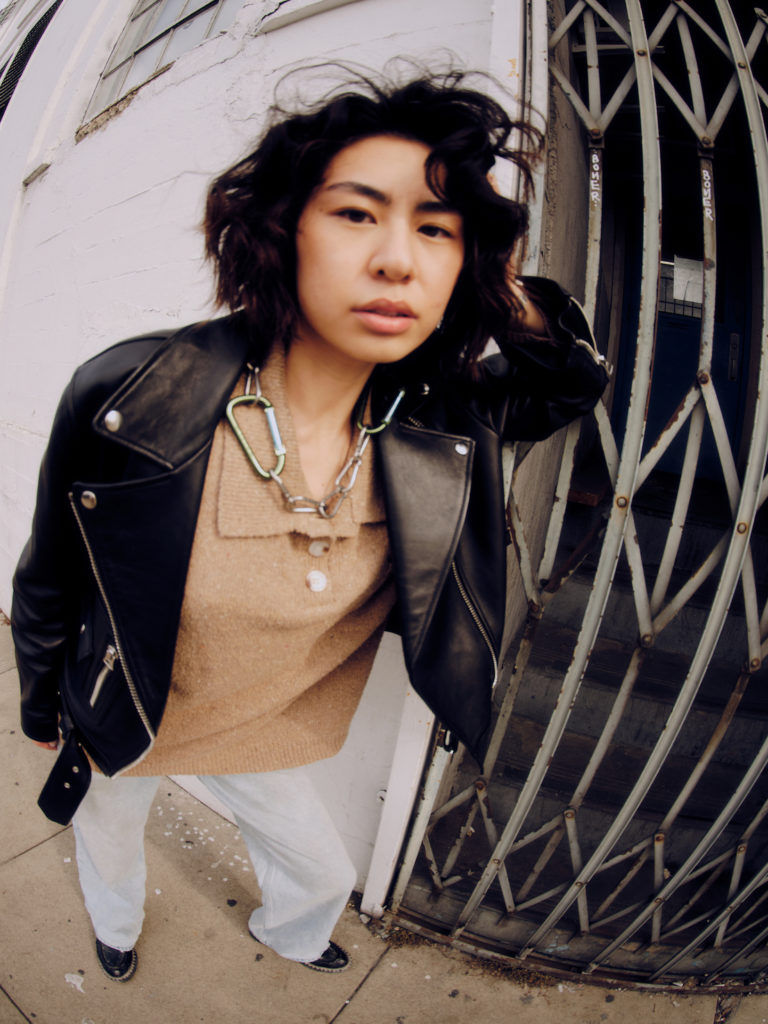 For Unspun, however, the estimation is reasonable and achievable, thanks to policies that rest on three pillars, the first being the absence of deadstock fabric and the second, Unspun's fabric selection. "We generally use lower-impact fibre and yarns – organic and BCI [Better Cotton Initiative] cotton and recycled polyester," says Lam. The BCI is a non-profit, multi-stakeholder governance group that champions better standards in cotton farming, protects the rights of farmers and farmworkers, tackles workplace inequality and promotes water stewardship. Over the years, Unspun has cultivated a global network of suppliers and manufacturers that all adhere to its core principles.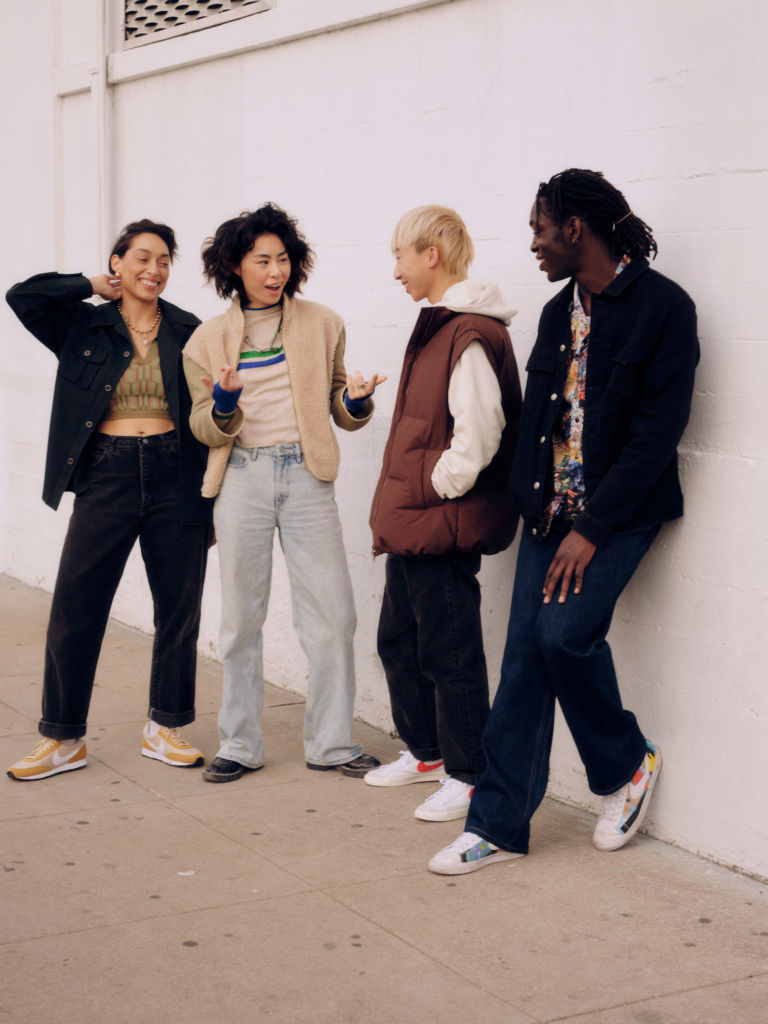 "Depending on where the consumers are, we'd work with local suppliers – we have facilities in Turkey, India, China and a little bit in North America – California," he explains. "We try to source fabrics that are closer to our production [sites]. We have a denim maker, Evlox, based out of Spain and Morocco, and we also source from the Candiani mill in Italy. For our China manufacturing base, we source denim from Advance Denim and Panda Denim. A lot of the denim mills we work with are part of the Ellen MacArthur Foundation's Jeans Redesign Program, which essentially is a group of companies dedicated to the circularity of supply chain."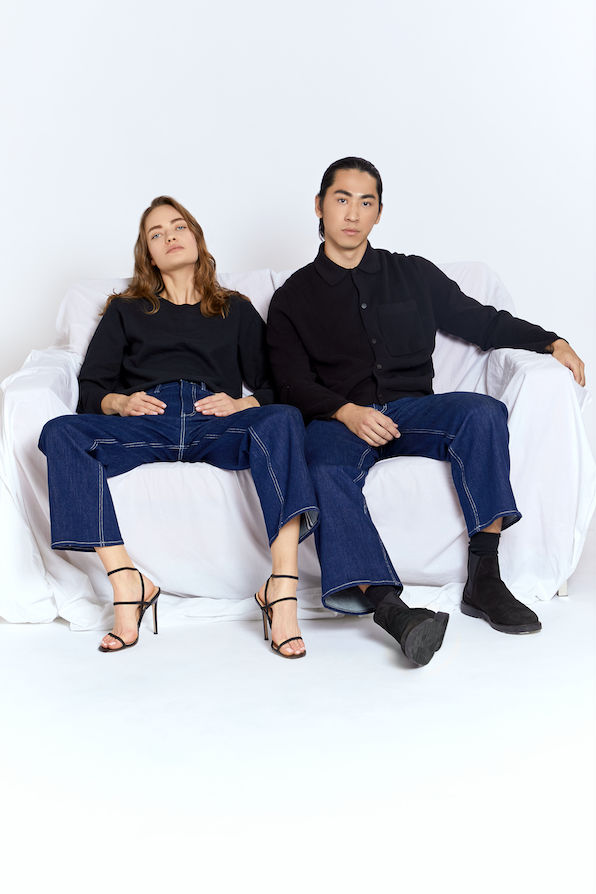 The third major component of the engine driving Unspun's environmental aspirations is the manufacturing process itself. Conventionally, denim manufacturing employs toxic chemicals such as potassium permanganate (PP), which is hazardous to the aquatic environment, and bleach, known for ozone-layer depletion and its detrimental effects on marine lifeforms. "Within our process, we don't use PP Spray or detergent," says Lam. "Instead, we use laser and ozone as the replacement for the conventional process. Generally, to get to one look, you have to go through wash cycles with the laundry unit that take hours. The laser takes two to three minutes for each pair."
Last year, Unspun collaborated with materials innovation company Pangaia on a capsule jeans collection made from the latter's PANHempTM denim, which replaced 20 percent of cotton with rain-fed hemp. The blend is fully plant-based and uses significantly less water compared to cotton, given that hemp requiresapproximately 10 percent of the amount to grow. In the same year, Unspun was included in Time magazine's 100 Best Inventions for its proprietary technology that implements 3D printing principles in garment manufacturing. "It's a 3D weaving technology that makes yarns go through a 3D printing process and builds the leg from the ground up, instead of taking a two-dimensional piece and cutting it, and sewing the product together," explains Lam.