As the saying goes, "If it ain't broke, don't fix it." Louis Vuitton's monogram, created by Georges Vuitton in 1896, is undeniably one of the most recognised patterns in existence. Since its creation, very few designers and artists have been allowed to reinterpret the iconic pattern.
Urs Fischer, one of the most significant contemporary artists today, is one of them. Fischer pushes his viewers to reflect upon common objects and established systems around us via scale distortions and illusions. His work often explores themes of perception and representation while being quite playful and witty.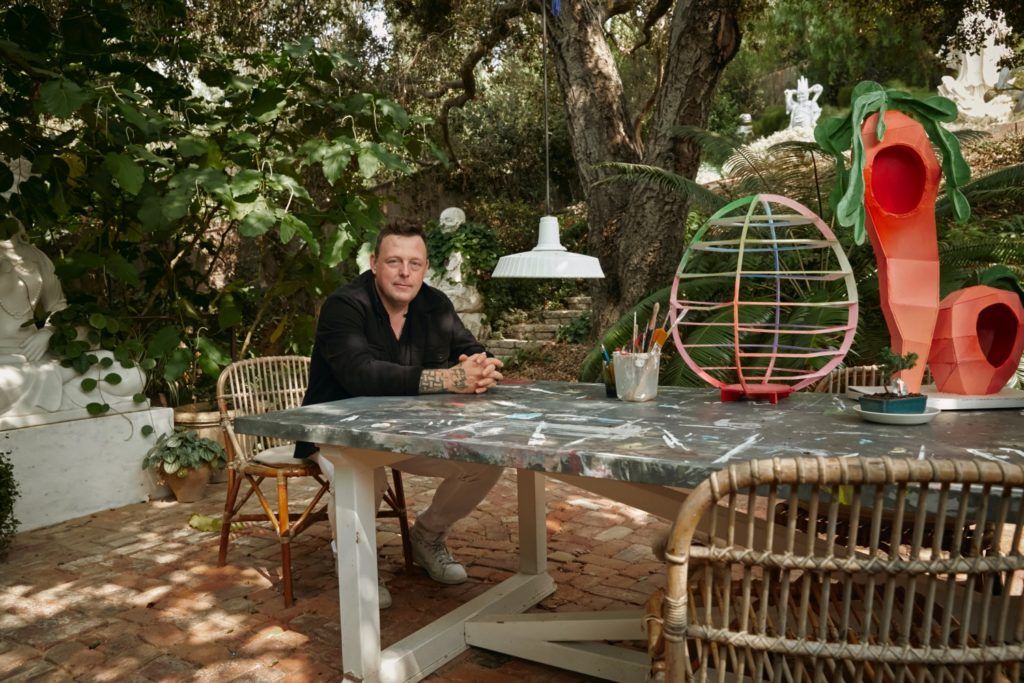 The Louis Vuitton collaboration
We all love a good collab and Urs Fischer's one with Louis Vuitton is no exception. Here, Fischer has hand-drawn his version of the monogram, calling them "memory sketches". The flowers, quatrefoils, and LV initials logo, under Fischer's hand, appear airy and almost dream-like, as though the motifs are floating right before our eyes. The monogram pattern isn't a uniform one across all the products. Instead, each dream-like motif is thoughtfully adapted to the specific product it's designed for, changing in size, perspective, colour and application technique.
True to Fischer's playful streak, the monogram is also given an additional textural dimension. Through a tuffetage treatment using a velvet-like material, the bags are given a touch of fun tactile relief.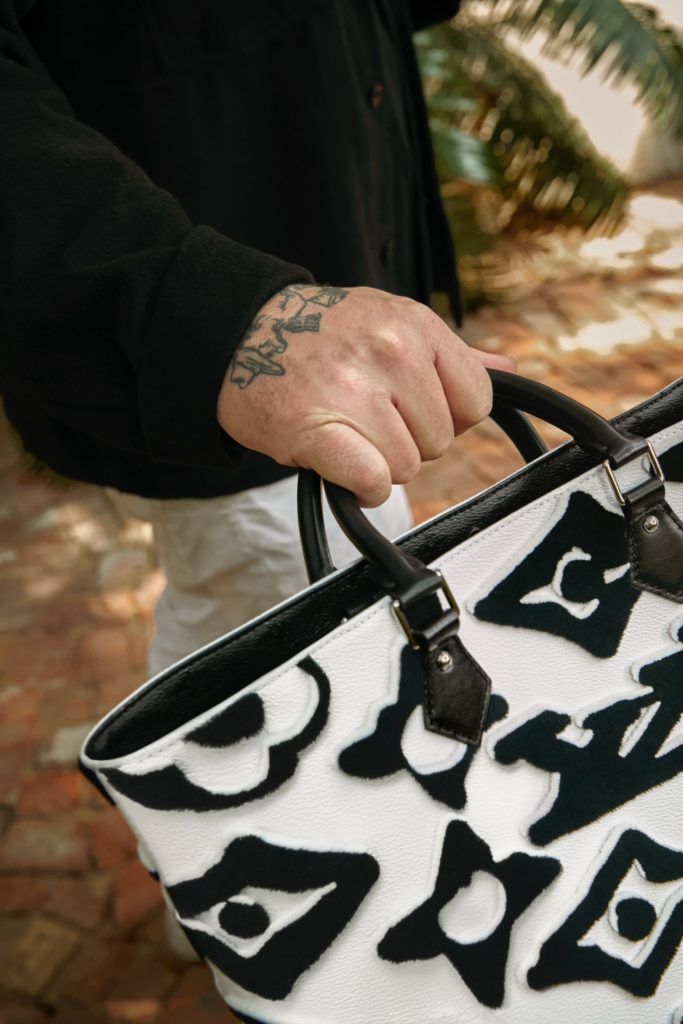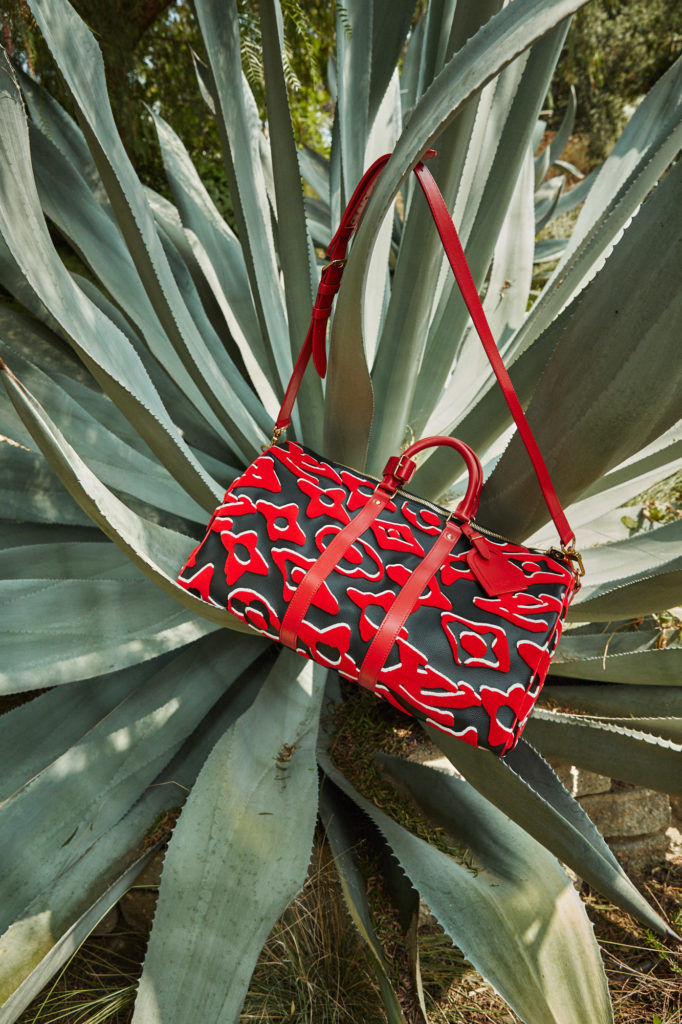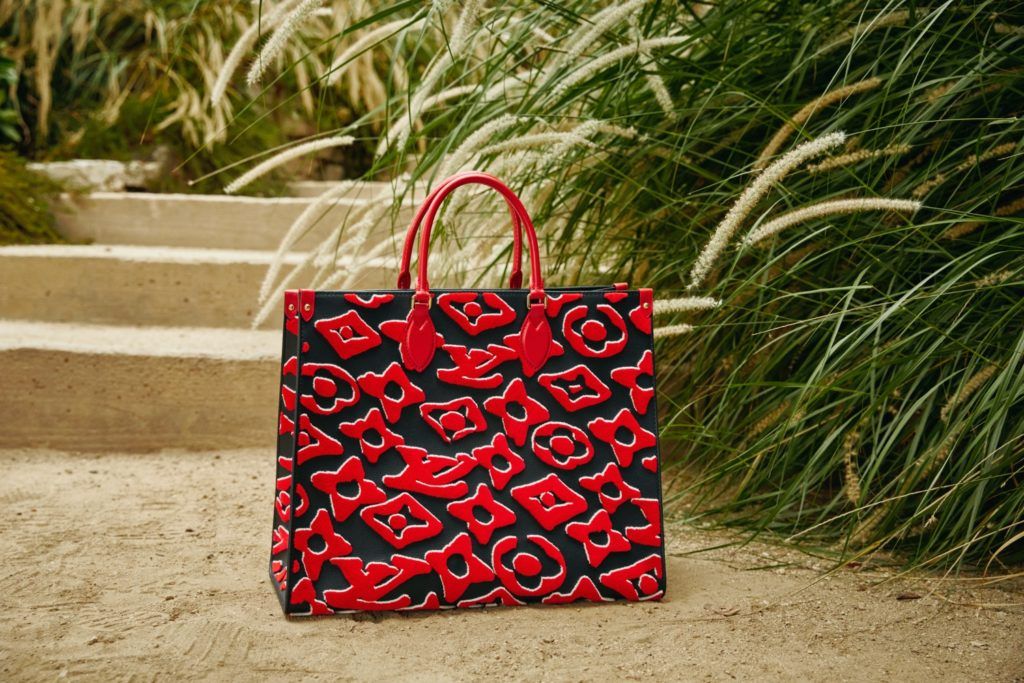 The new monogram is available in two colourways, black and red, and in black and white. The new monogram is used across several product categories, from ready-to-wear, accessories and shoes, and seven special-edition bags. Bag lovers can take their pick, including a Keepall, Cabers, Onthego, two Neverfulls, Speedys, Pochettes Accessoires and even a hard-sided beauty case.
As part of the Louis Vuitton collaboration, Fischer also created a series of whimsical characters depicted as a playful print on a vibrant silk square.
The Louis Vuitton x Urs Fischer collection is now available in-store and online.