Out with the old, in with the new. There's always a reason to shop in our books, but there's even more reason to shop this month with Lunar New Year just around the corner.
One, it's tradition to get new clothes, new shoes, new trousers, even new beauty products for the new year; and two, it's imperative to look your best at all the upcoming family and friend gatherings – it has been three long pandemic years since you last saw them all after all.
Fashion brands certainly seem to think so, as everyone from high fashion to high street hops on the bandwagon to celebrate the playful, witty, lucky, cutesy little thumper. Some partner with local talents to include rabbit designs in their capsule collections, while others find partners in cartoon characters and pop culture.
Bunnies not your thing? Don't fret – we have included Chinese New Year collections sans rabbits too.
Shop the best Chinese New Year capsule collections below.
Tod's limited edition keychains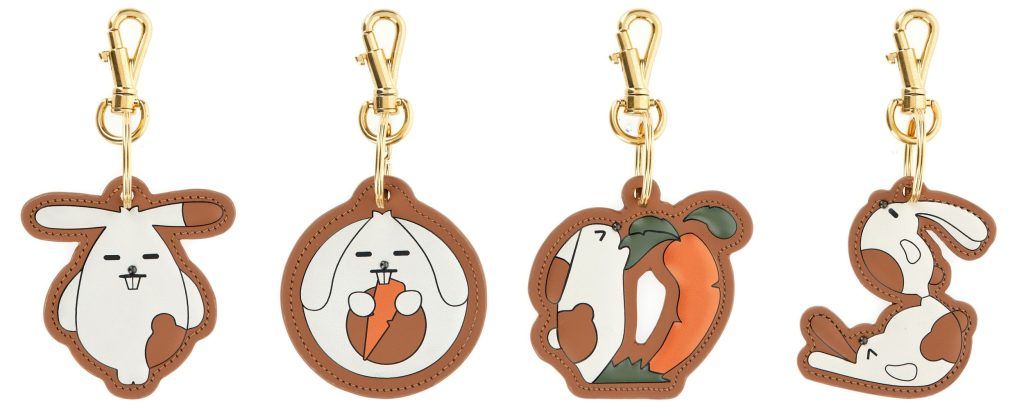 Tod's limited edition collection of leather charms comes in soft calf leather, in natural hues featuring a fun rabbit design that spells out the letters of T.O.D.S. Get one – or get all – to hang on your purses or keep your keys together.
Chloe x My Melody tote bag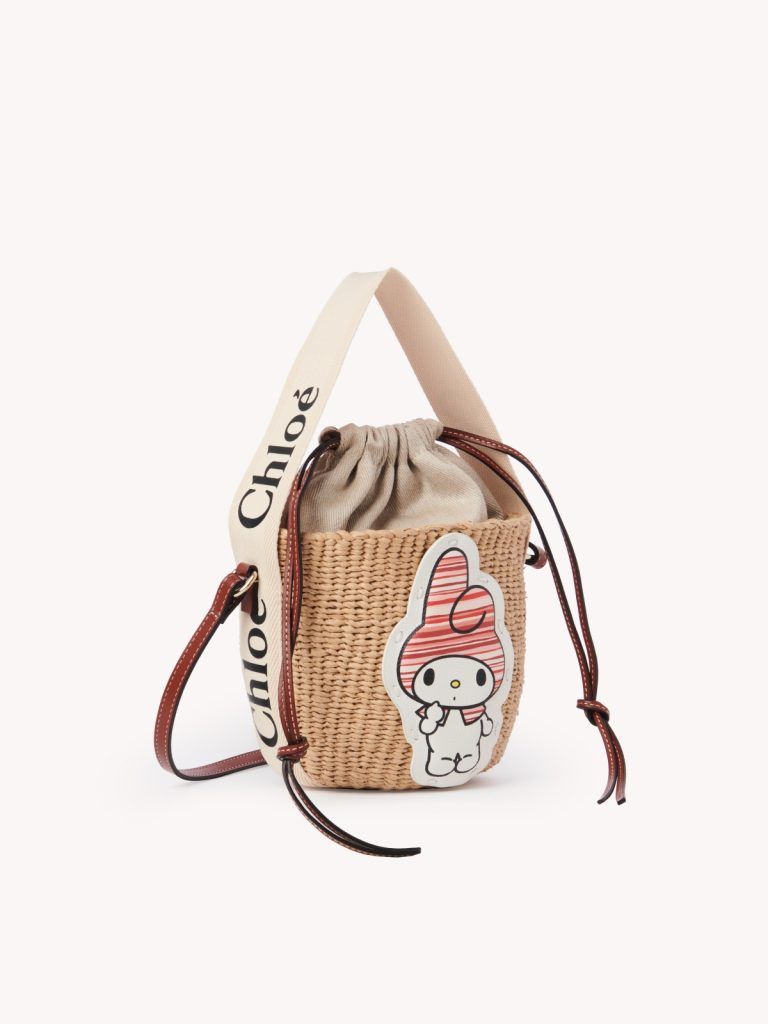 Chloe has partnered with Sanrio to put the adorable My Melody character on a small range of its best-selling products just in time for the Lunar New Year. We love this small Woody Tote Bag, featuring the red-hooded bunny, also known as Hello Kitty's best friend.
Loro Piana bucket hat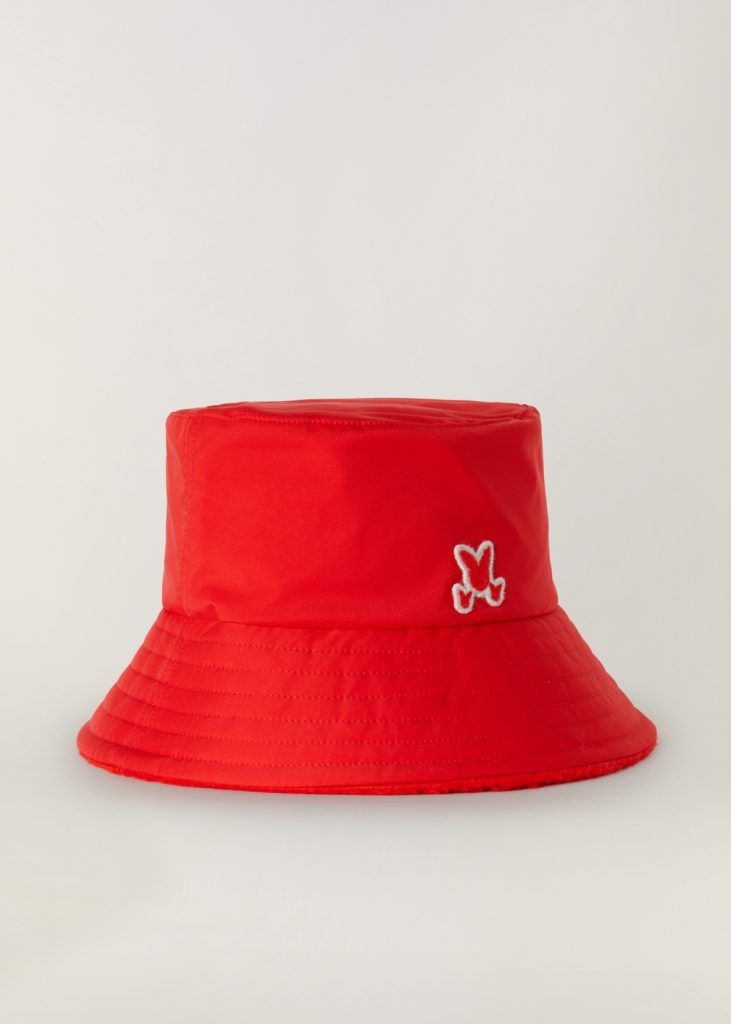 In need of a hat for all your upcoming hikes this Chinese New Year to bring in all the luck? This red one from Loro Piana, personalised with an embroidered rabbit motif and fashioned out of the brand's proprietary Storm System treatment that makes the hat water-repellant and wind-proof, will do.
Valentino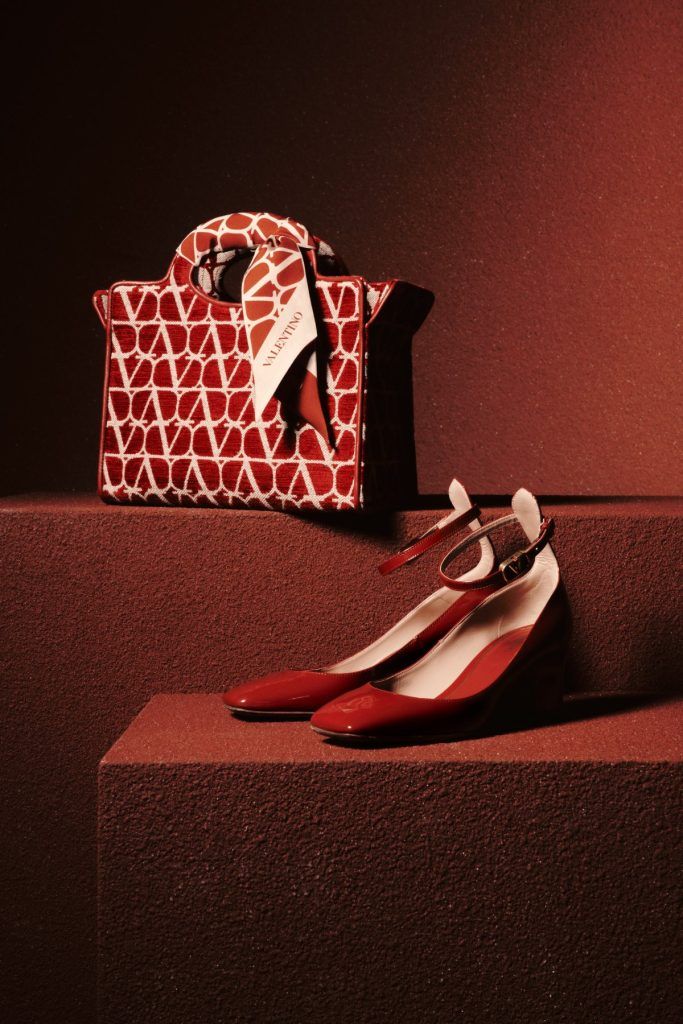 Valentino is celebrating the Lunar New Year with a dedicated selection of Valentino Garavani accessories and items in the luscious Rosso colour and in the new Valentino Toile Iconographe pattern launched during the SS 2023 show. You'll be unmistakable on the street, unmistakably chic in the nuanced red hues.
Available in stores.
Unspun beanie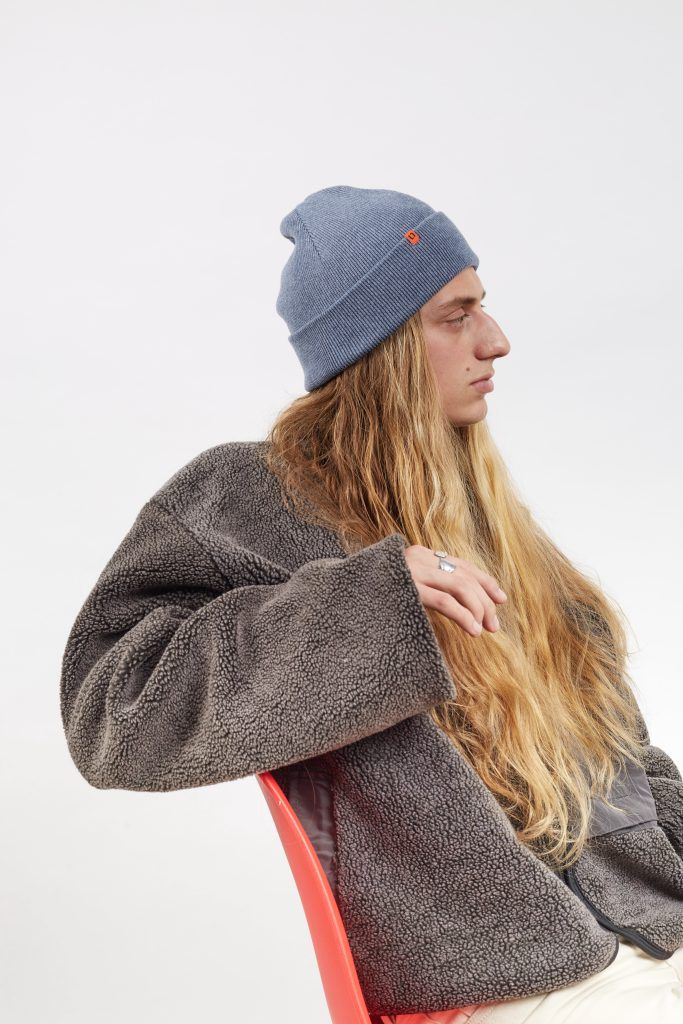 The new year is always symbolic of fresh starts and the opportunity to embrace new changes – so what about embracing the idea of upcycling this CNY? If your answer is yes, then Unspun's latest partnership with The Billie Hong Kong on a series of limited edition beanies is made for you.
The limited edition beanies are made from dead stock, a luxurious piece of fabric that blends organic cotton, indigo Modal and recycled cotton. The weather's forecasted to be chillier these coming weeks so now really is the time to invest in the softest, cosiest beanie.
Hogan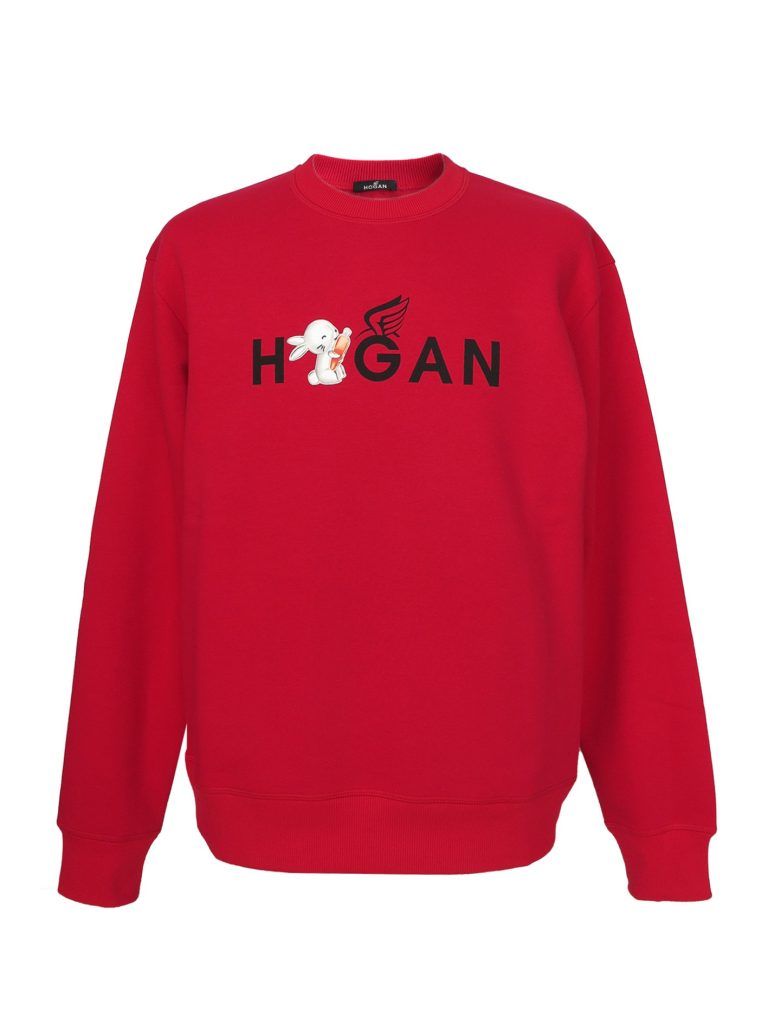 Hogan has released a new red soft cotton jersey, simply emblazoned with the brand logo in black lettering with a delightful rabbit replacing the letter O.
Lylie Rabbit Pendant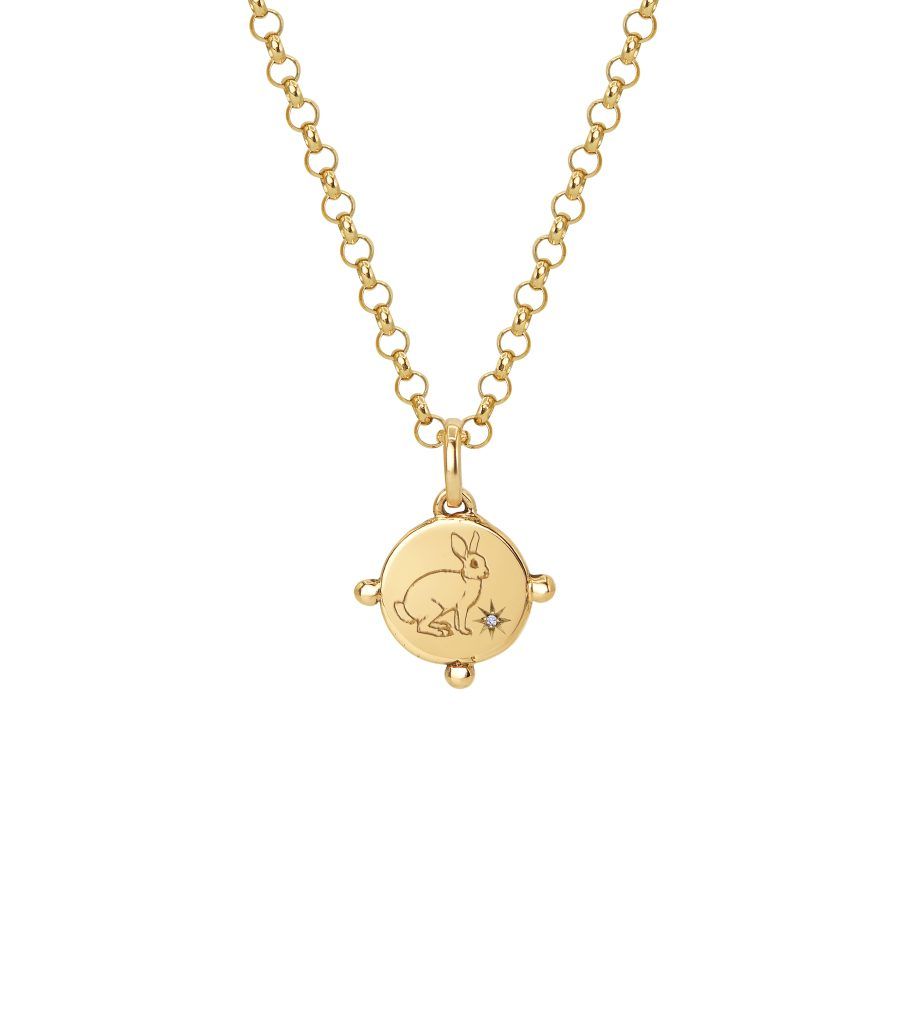 This Lylie Rabbit Pendant is beautifully crafted in 9-carat recycled gold sourced from a combination of salvaged electronic waste and the brand's in-house Gold Exchange. The pendant also features a small lab-grown diamond and an engraving of a charming rabbit. Wear for peace, prosperity and longevity this Lunar New Year and beyond.
Dior Girl's T-Shirt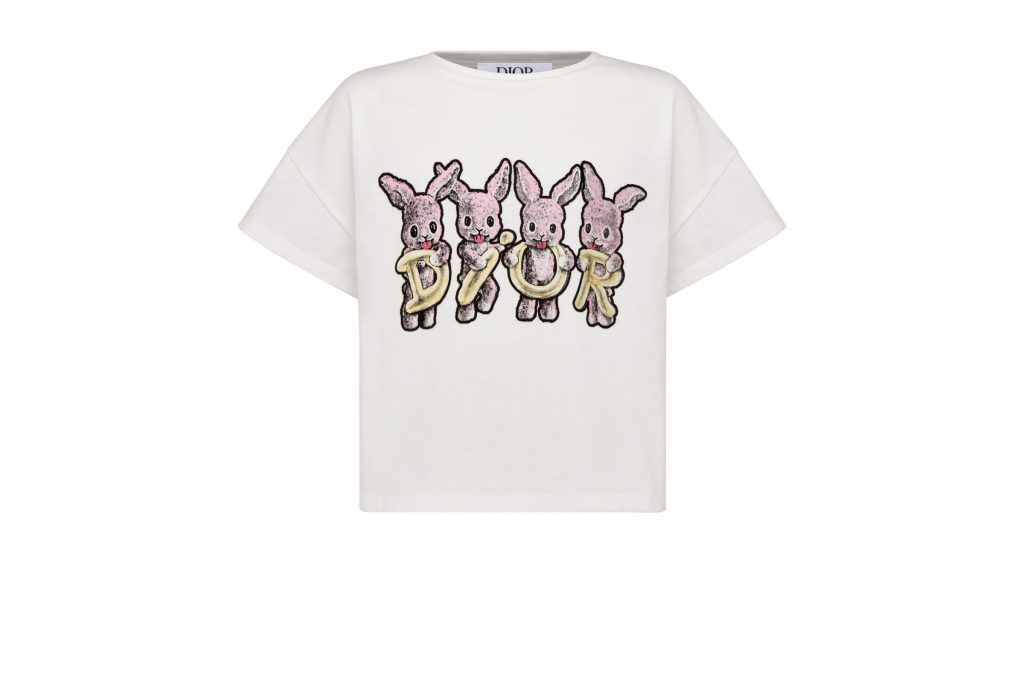 This is one for the girls! Your little one will be so, so cute and undoubtedly, be showered with lai see this year wearing this t-shirt, designed by Cordelia de Castellane for Baby Dior Spring 2023 collection, and inspired by playfulness and uninhibited joy.
Lululemon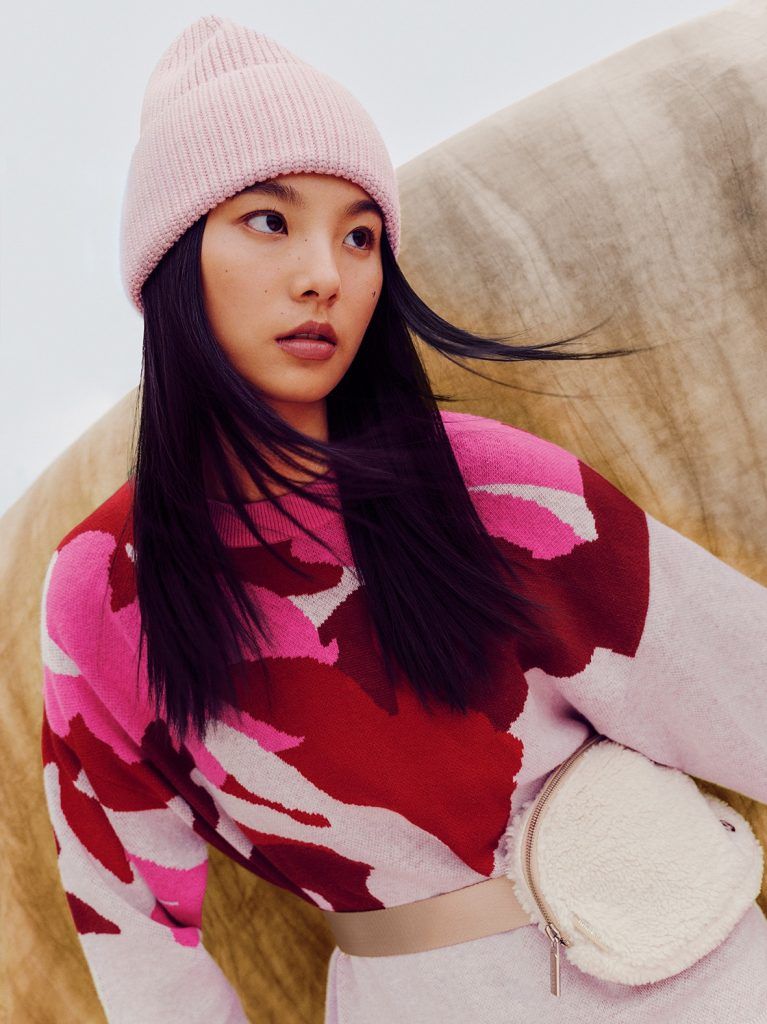 Lululemon has style down to the T with its latest Lunar New Year collection, featuring auspicious colours of red, burgundy and pinks, and fun puffers and cotton-silk blend sweaters, leggings and tees that hide the rabbit amidst its camo print. We're finishing off our outfit with the Everywhere Belt Bag – in fluffy white fleece, not actual rabbit.