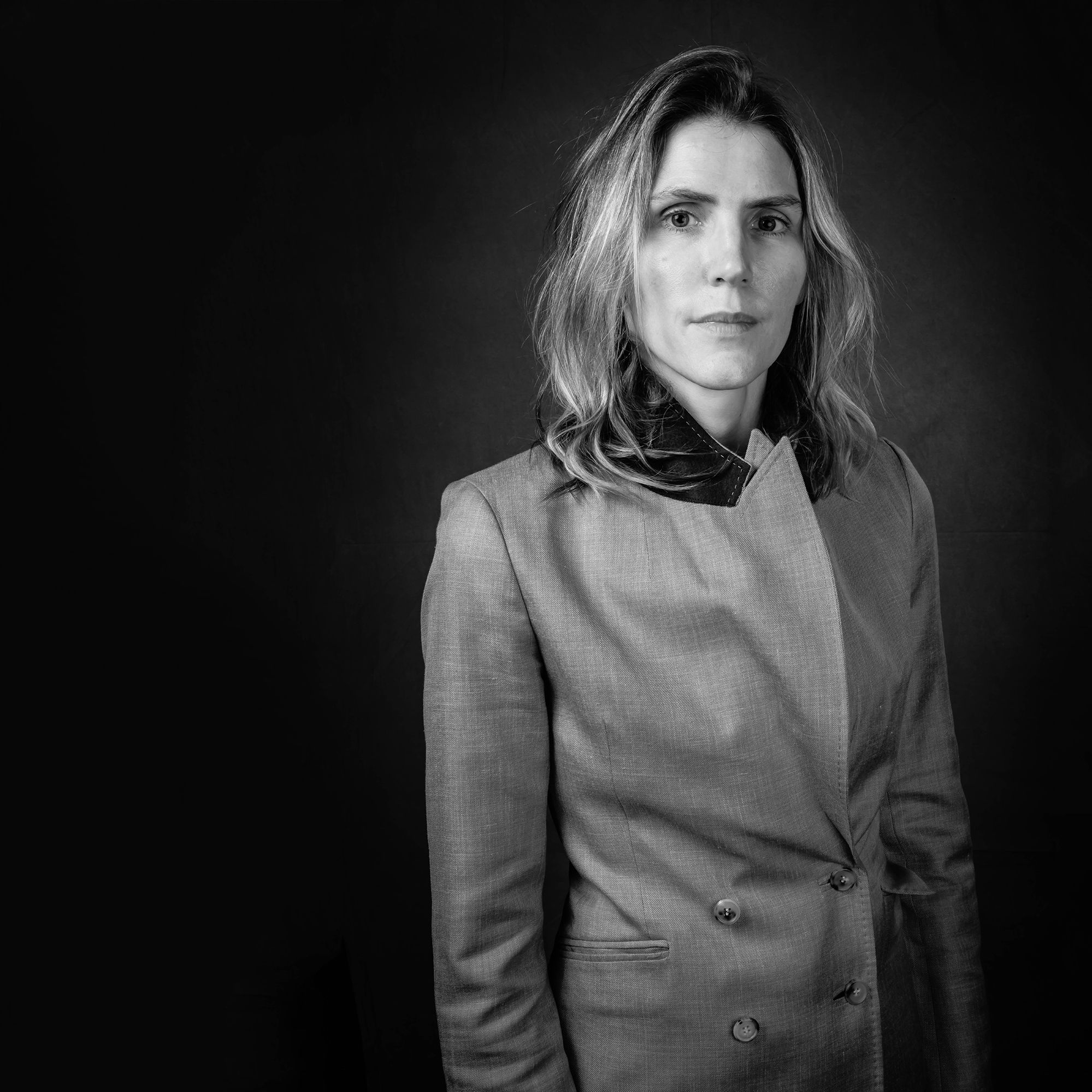 At first glance, it seems as if Gabriela Hearst is just another cool girl making cool clothes and possibly – as the market seems to indicate – even cooler handbags, and for the most part, this observation is correct.
If you want one of Hearst's handmade, sculptural bags, like the Nina or the Diana, you'll have to join a rather large queue. Because at the most recent count there are at least 1,000 customers around the world waiting with bated breath for one of her creations to arrive. And with supplies so limited, the counterfeiters have stepped in, the dark side of retail more than happy to cater to the outsized demand that the legitimate market can't satisfy. If imitation is the best form of flattery, then consider Hearst's ego well and truly stroked.
"I have a whole folder of, like, fake Ninas," she says, whipping out her phone and navigating her way through the album with the efficiency of someone who's repeatedly pored over these images. She starts scrolling through replica after replica of the Nina.
"They began to be counterfeited less than a year after we launched the bags, but the copies started getting really good. That's when I got scared. For example, this yellow colour – I knew I hadn't designed a bag in that yellow or in that size, so I knew it was a fake. But if that bag had been done in cognac, I wouldn't have noticed."
The global reception and ersatz response is no surprise. Right from the beginning, the bags were destined for success.
"It all started in a very innocent way," says Hearst, who's seated casually at the head of the meeting table in her airy glass and white-brick office. "When we launched, one of my best friends said to me, 'You can't be walking around with somebody else's bag if you're dressed head to toe in your brand.'
"And I was like, you know what, that's a good point. So, I really started playing around with the idea of doing a handbag – and nobody launches a handbag business with one handbag. So I took eight months to perfect it – I was in no rush. Then I went to market in Paris in October 2015 and a lot of the Japanese buyers were like, 'Kawaii, that's a cool bag.'
"Immediately after that, I went to London and in the elevator of the hotel I was staying in, this gentleman says to me, 'That's a very cool bag.' I was carrying the Diana and at the time I was only thinking of doing 25 of them. I'd give them to my close friends and maybe some to high-profile people and some to the factory owners. So I had a list of 25 women that I wanted to give it to.
"I tell the gentleman in the elevator that it's my bag and that I was planning on just making 25 of them and he says to me, 'If you do them, I'd really like one for my wife.' He gives me his card and he's Jony Ive, the Apple designer. So I freaked out and I thought: This is a sign.
"So I sent one of the 25 bags to Jony Ive and he sends me an iPad Pro. Then we gave them to a few women to carry around the time before the Oscars and, little by little, there were a hundred people on the waiting list, then it was two hundred, and then a thousand. And then we were in the bag business."
On the surface, it's a modern-day fairy tale. A sixth-generation Uruguayan rancher, ex-model, designer, philanthropist and wife to John Augustine Hearst, scion of the great American publishing empire, Hearst is someone you probably would want to imitate. Founding her namesake brand in 2015, she's built a complete universe, watching over every aspect of the business – from design, direction, production to access. But it's not magic and Hearst isn't shy about breaking the spell.
"The part that a lot of people don't realise is that I've been doing this for 14 years," she says. "I had another brand called Candela, where I had all my growing pains, so when we launched Gabriela Hearst I had a very concise idea of what I wanted to do.
"Because I wasn't as young, I knew how to say no, you know? How to be selective with the distribution – and so I knew I had to design from the moment we launched. I knew I had to make a collection that we showed to Barneys exclusively.
"So we had one shot, and I wanted to show it to them and have them say, 'We want it,' instead of saying, 'Hmm, let me see how the brand develops.' So I made sure that the hardware, the cut, everything was developed from scratch, in order to create elements that would identify the brand. Or else how would you know that it's a Gabriela Hearst product, versus a knockoff Gabriela Hearst product?
"All of these key elements needed to point to one message on the table: that's quality. I want to work with all the best craftspeople in the world, but make it in a conscious way. But all of it comes from past experience and the challenge is to channel that into the future, because it's a new era."
In Hearst's vision of the future, women are of action. "I'm very passionate about things," she says adamantly. "And I'm curious, so the environment is something that I don't separate from my personal or professional life.
"All of our pockets are lined with an anti-radiation and anti-microbial fabric. I'm concerned about radiation. We use our phones every day and they're crucial, but they're a very young technology and we still don't know what they can do to us. So, worst-case scenario, the lining does nothing, but best-case scenario, we protect our clients.
"I also don't want to be part of being the second most polluting industry in the world. And what are things I can do to not be part of that? One of them is to look at your raw materials. So, I stay away from polyester, I use biodegradable fabrics. And then I discovered aloe linen. I was so excited I couldn't sleep.
"Because what happens with linen is that it's a beautiful fabric and in Europe everybody uses it without a problem, but in America they don't like linen, because it's itchy and our collections are known for good fabrics – so treated with aloe, linen becomes very soft. And it sources less water than linen and the flax of the linen is eaten as flax seed, so I love that all of it is useable."
In fact, even the limited access to her bags are guided by the brand's principles of long-term view and sustainability. "When a lot of stores started requesting to carry our bags, they showed me the wholesale plan," Hearst starts. "And I said, 'This doesn't make sense.' You have to sell double the bags, right, meaning you need to use double the natural resources to make the same amount of money."
It's proven to be a good decision because the controlled quantities have allowed Hearst to channel the star power of her product and raise more than US$600,000 for Save the Children. "I come from a culture where you have to leave your children better off than you started and I don't think as a generation we're doing that for our children, so I wanted to go see with my own eyes what was happening" Hearst says.
"And what I saw was very moving. I'm a farmer, so I know what can happen when you lose livestock. I mean, their goats are dead, they have no water, they have walk for hours to dig holes for water and burn trees on the side of the road to sell charcoal and choose which child of theirs can live.
"I decided I wanted to help, but I also wanted to bring attention to the issue. I couldn't take care of the whole problem by myself, so I thought I'd raise money for the people that I visited. So I asked the Kenyan office for Save the Children how much money would we need to cover them for eight months and so that was what I collected. We raised it in a couple of days. It was very emotional and all we needed to do was just ask."
In Hong Kong, the full selection of Gabriella Hearst is available for purchase at Lane Crawford on June 22-July 4. "It's a desirable object" Hearst says. "But
we have to make sure that the story comes
with the bag. Of course, it's funny because there's a part of China that's leading in environmental sustainability. They're ahead of the rest of the world in solar energy. That's what makes me hopeful."
Testament to the brand's success are its accolades, from the Council of Fashion Designers of America to the Pratt Institute in New York City. It's also known as the Hermès of America – "I think they compare us to Hermès because it's a long-term brand," Hearst tells me.
"We're more about quality and the materials that we use rather than trends. We're more about creating beautiful products that you want to have for the rest of your life. So we build things the right way so that they last across generations. Quality is luxury. Opulence is not.
"The other day somebody asked me, 'Do you think editors are still needed?' And I was like, editors are need now more than ever, because there's so much of everything that you actually need people to weed out the good stuff, you know? And I want us to be the good stuff."