There's something about gifting jewellery that's incredibly intimate and emotional.
Sure, chocolates and flowers are classic Valentine's Day gestures, but if you want your significant other to feel like the kings or queens of the world, then there's nothing like a jewellery gift, something you know they'll treasure for all the years to come. From fun and flirty, elegant pieces, to bold and strong symbolic jewellery and big brand names, here is our selection of the best jewellery pieces your partner will love.
Chopard

The happiest diamonds are the ones that are free. So let your loved ones know just how happy their love makes you with Chopard's Happy Hearts collection. The open-ended rose gold cuff comes with heart charms on both ends, one with a glossy red stone and the other a sapphire crystal glass case holding a free-moving 0.05-carat diamond. Available at Net-a-Porter.
Yvonne Léon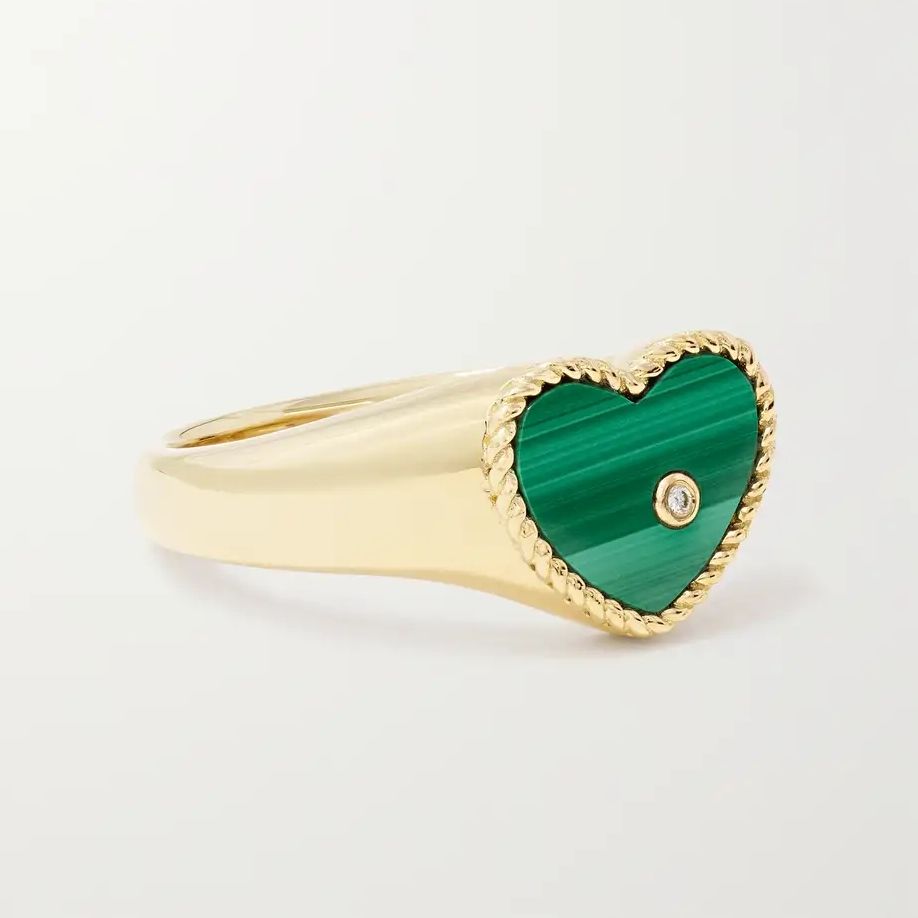 Yvonne Léon's jewellery is Parisian chic, inspired by the life and the stylish women in the French capital who wore colourful and bold jewellery most effortlessly. This heart-shaped signet ring is handmade from 9K gold, with a rope-effect setting that holds a heart-shaped malachite pierced with a singular diamond. If you don't enjoy your heart-shaped jewellery in pinks and reds, this might steal your heart instead. Available at Net-a-Porter.
Sorrellina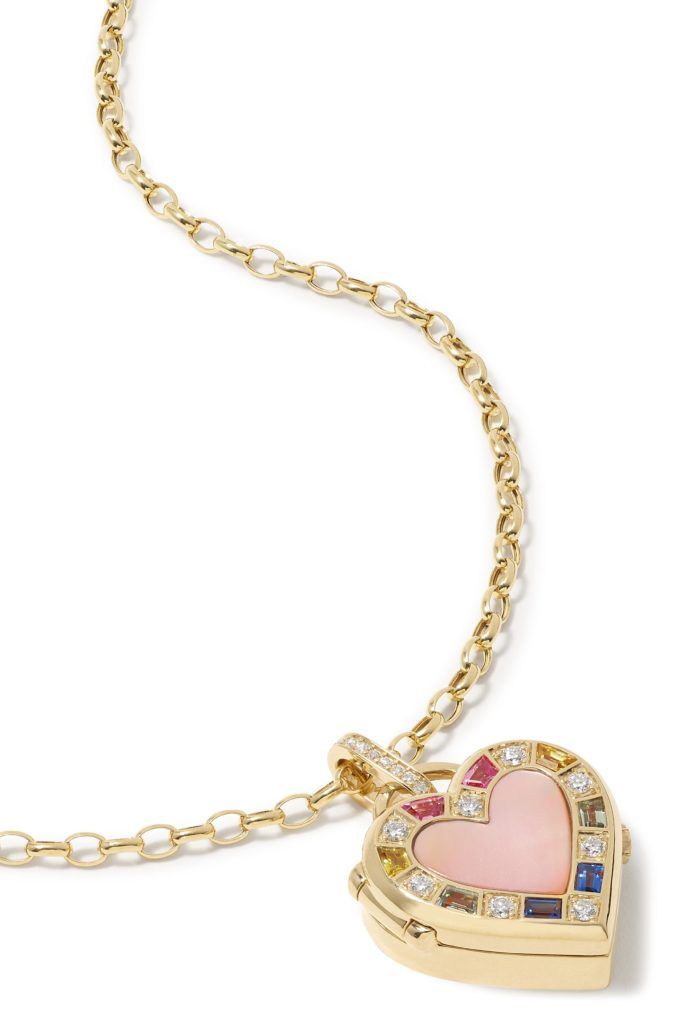 Sorellina is a jewellery brand is founded by sister duo Nicole and Kim Carosella, whose aesthetic leans towards bold statements with a hint of vintage charm. This beautiful heart-shaped locket comes with a pink mother-of-pearl centre that's framed with diamonds and rainbow-hued sapphires. And like any functional locket, it opens up to store a tiny photo of a loved one close to heart. Available at Net-a-Porter.
Cece Jewellery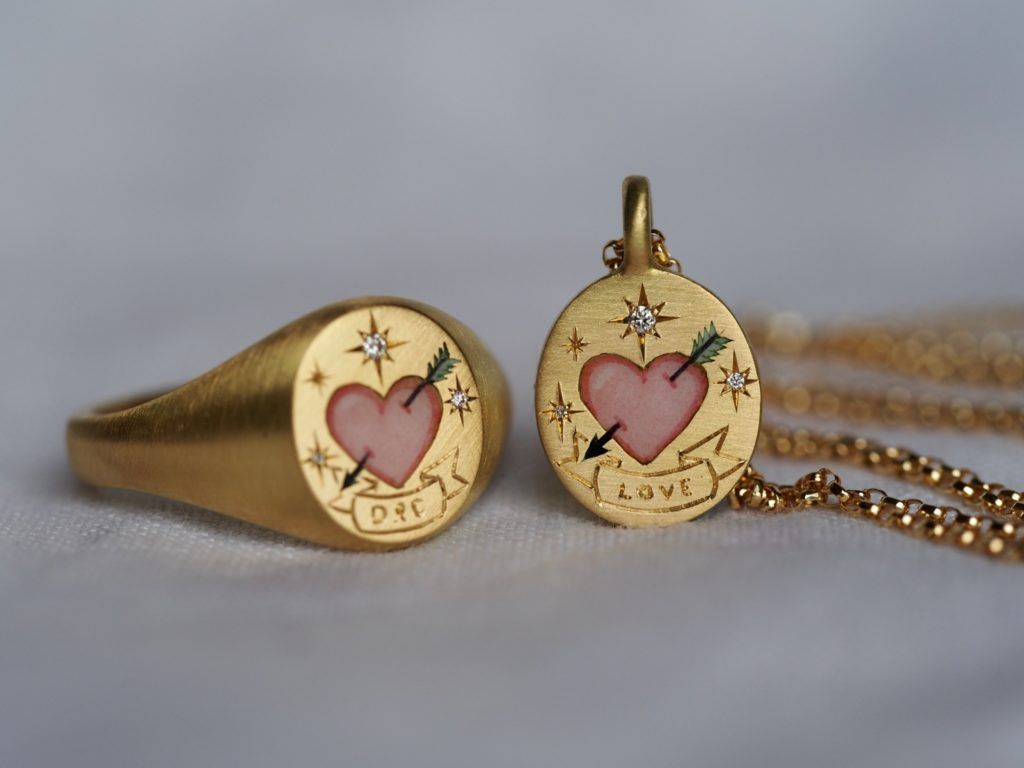 Emerging British designer and goldsmith Cece Jewellery combines a love for retro tattoos, enamel art and goldsmithing to create these wonderfully whimsical pendants and signet rings, which tell the tales of nautical adventures, mythical creates and animal totems. This piece depicting a pierced heart has our attention. Each jewellery is made from recycled yellow gold and hand-engraved and hand-painted by one of London's most renowned enamellers.
Graff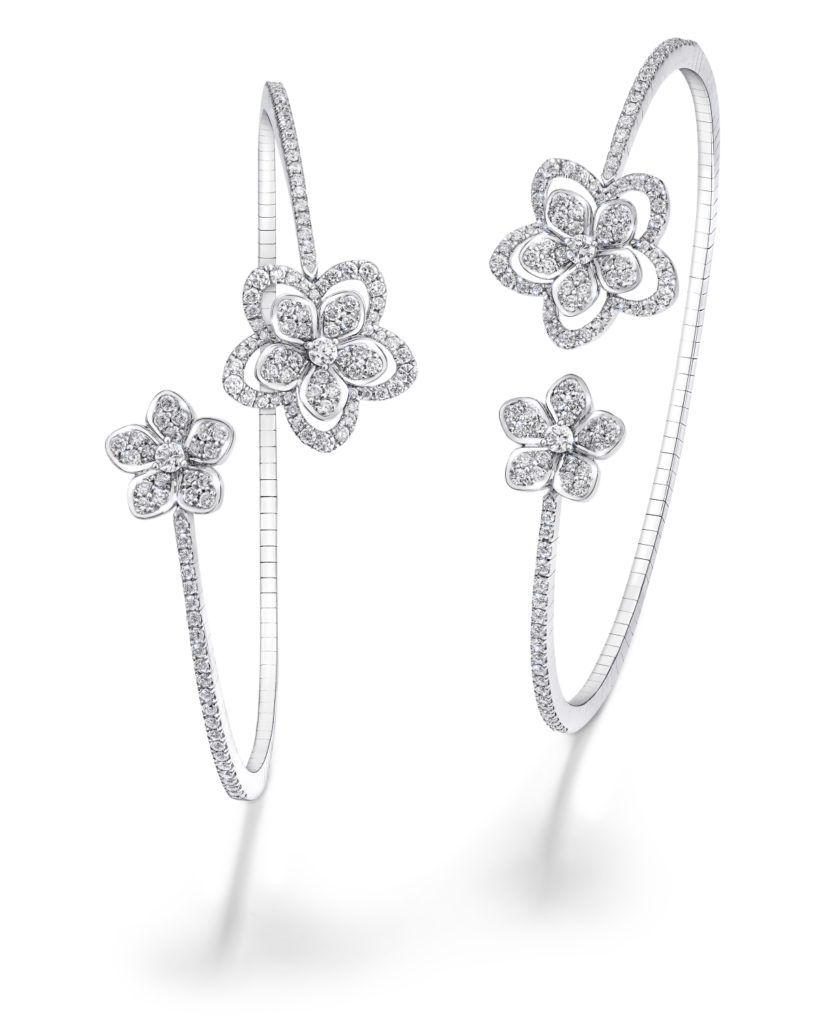 Feminity is in full bloom at Graff, whose new Wild Flower collection brings a vision of carefree irreverence and unencumbered self-expression to the playful diamond pieces. Arranged in an open-worked pavé setting, the diamonds appear incredibly light yet full of life – the perfect jewellery gift for a loved one.
Boochier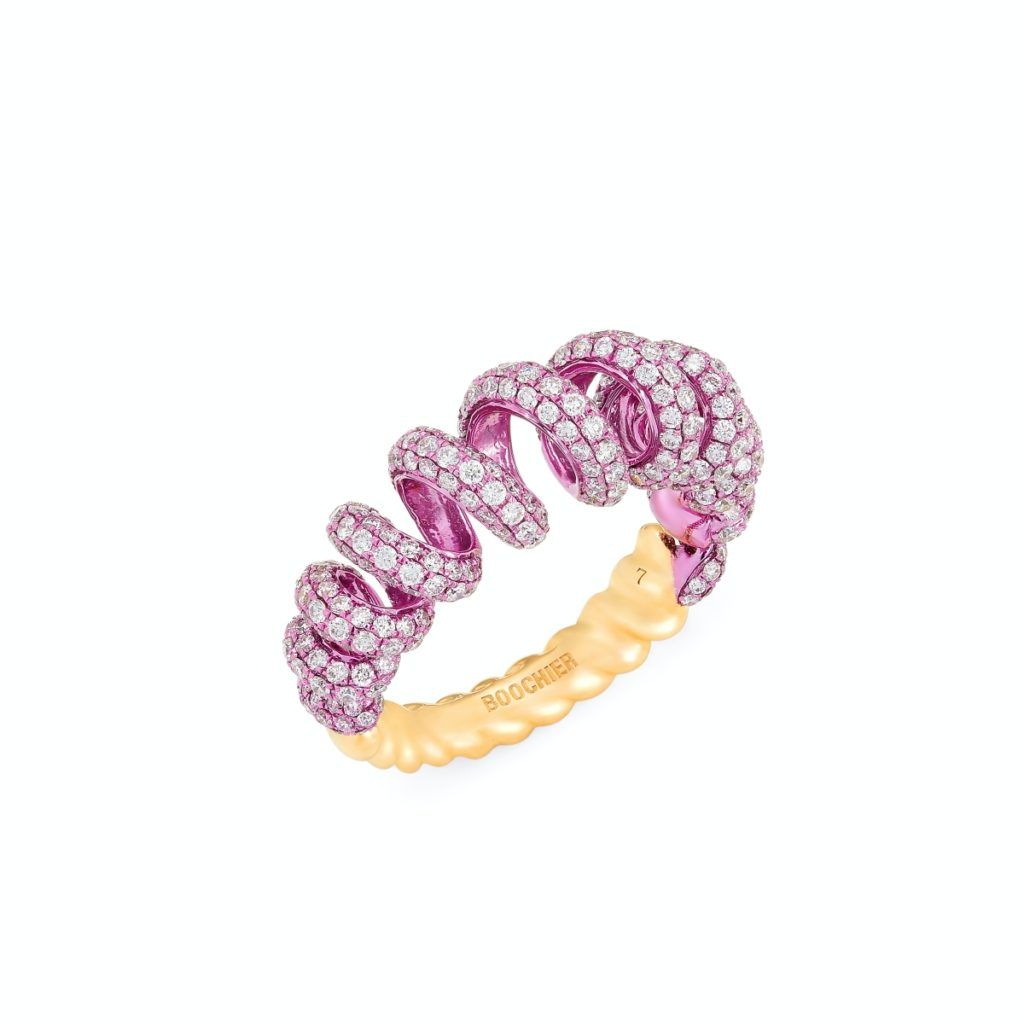 Melinda Zeman turned to jewellery design to satisfy her pursuit of interesting and unique jewellery pieces that incorporate nostalgic elements of her childhood rather than the more run-of-the-mill flora and fauna. Boochier is fun at heart, crafted in diamonds and neon-coloured enamel. This ring in particular is inspired by a childhood favourite, the Slinkee, the perfect jewellery gift for fun-loving partners.
Mateo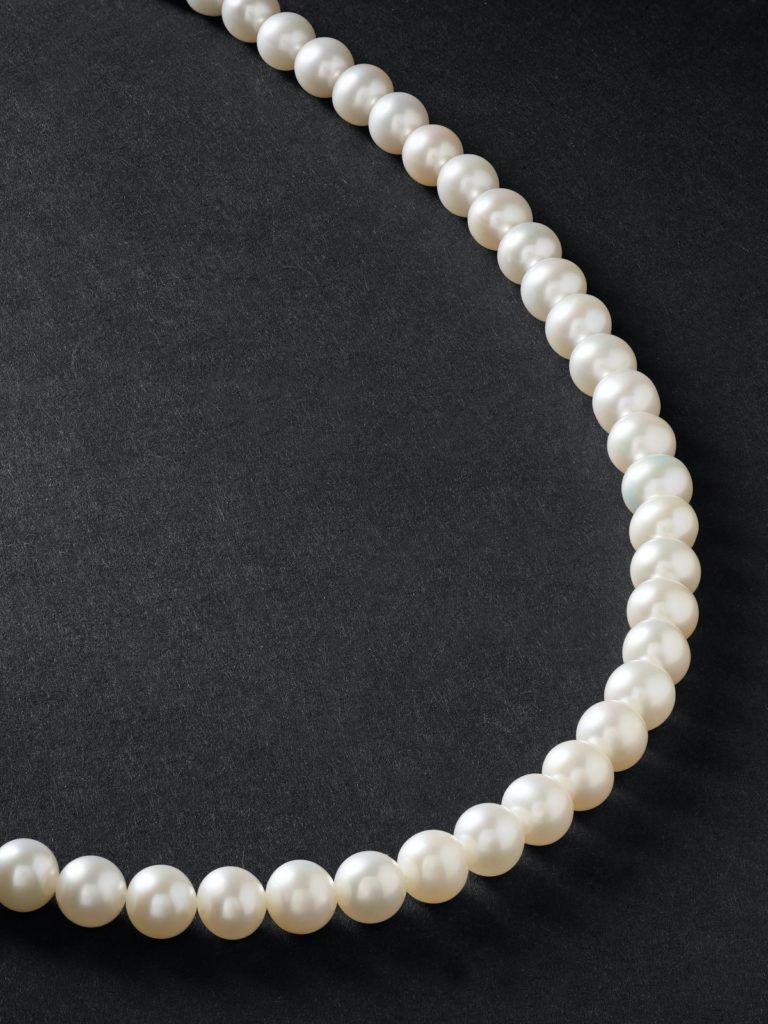 Pearls are making a comeback – we've not seen pearl chains look as stylish as when strung around Harry Style's neck. For designer Matthew Harris, pearls are the significant of his brand Mateo. The designer is drawn to the iridescent stones since they're also his birthstone, and makes use of the cream-coloured jewels in the most classic and wearable ways. Available at Mr Porter.
Samantha Tea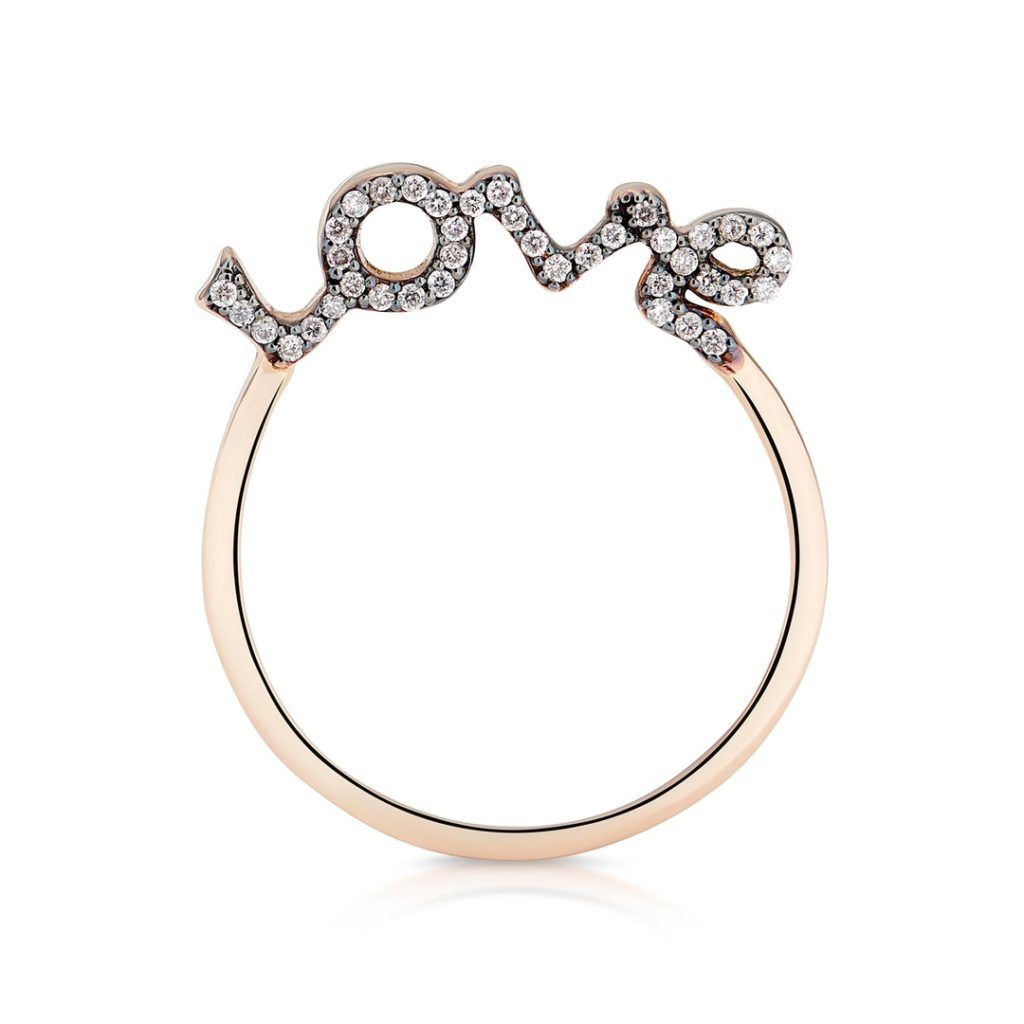 Let Samantha Tea spell it out for you – love should be all year round, not just on Valentine's Day. The All in Love! Ring is made from solid rose gold, with the world LOVE standing upright and paved in white diamonds in the front and cognac diamonds at the back.
Eden Presley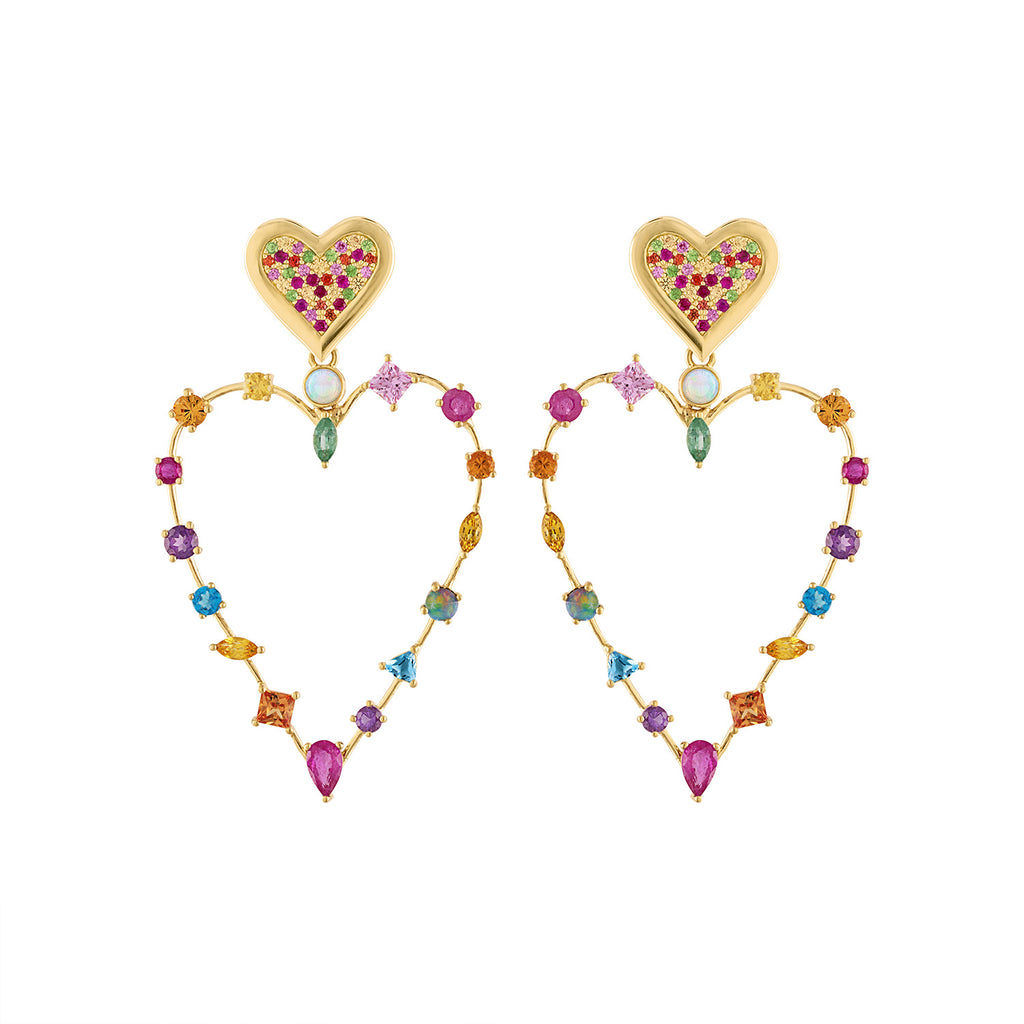 Bold and daring defines the designs of Eden Presley, who combines classic and traditional motifs with unusual elements and semi-precious stones for a distinctive take on fine jewellery. The Rainbow Love Transformer Earrings features heart hoops in multi-colour gemstones and comes apart so the first heart can be worn as a stud and the second heart as a pendant. Jewellery should be fun and Eden Presley for sure brings it out.
Mikimoto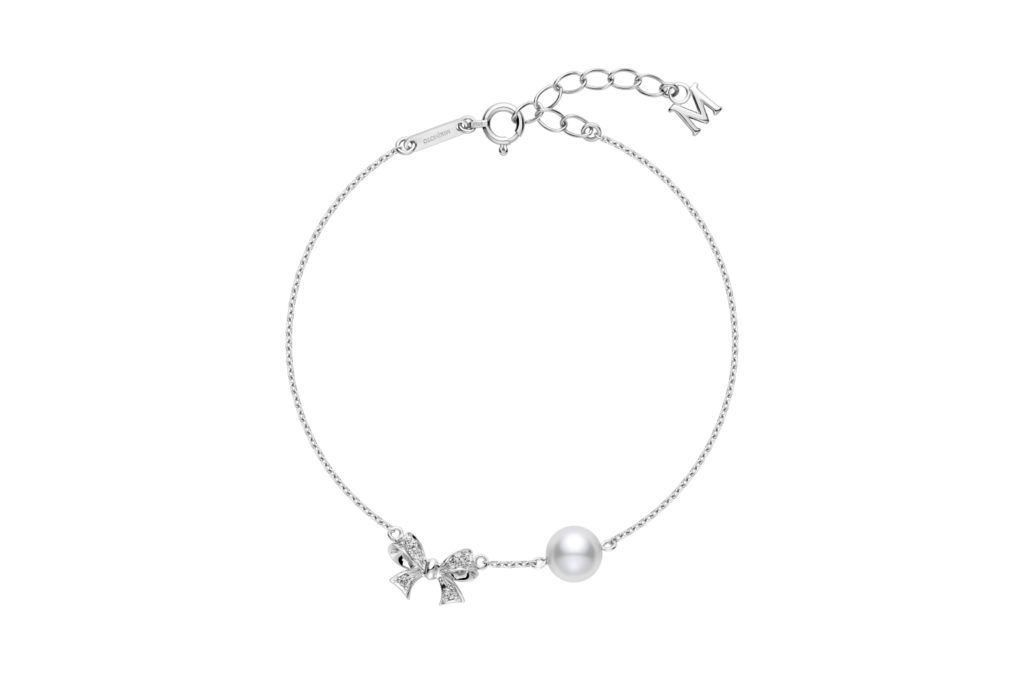 Love doesn't have to be loud – this delicate 18K white gold bracelet with an Akoya cultured pearl and a ribbon motif in white gold and diamonds is perfect for those looking for something subtle, less in-your-face, more pure this Valentine's Day. Ribbons is a precious symbol, according to the Japanese jeweller, who believes it symbolises the unbreakable bond uniting those who love each other.
De Beers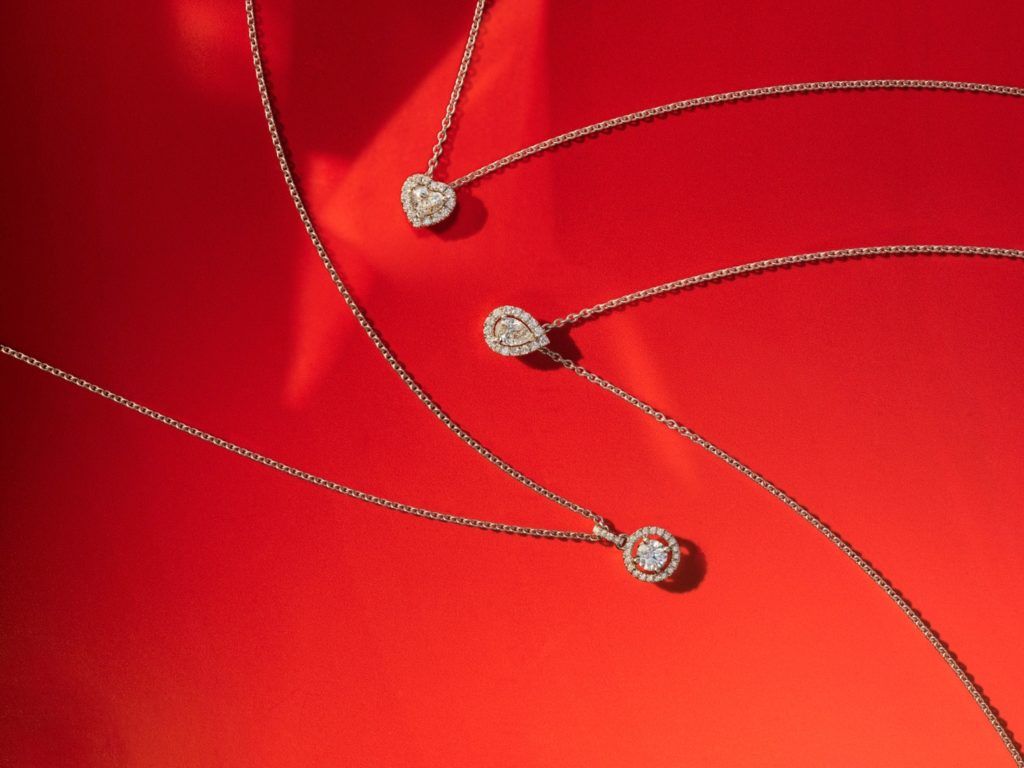 There's nothing like receiving your very first De Beers jewellery. My First De Beers collection comes in modern and versatile designs that will surely become treasured pieces in anyone's collection. For Valentine's Day, pick up a heart-shaped diamond pendant or a tear-drop shaped one – each centre diamond is encircled by a halo of micropavé diamonds to accentuate the diamonds' romantic shapes.
Stenzhorn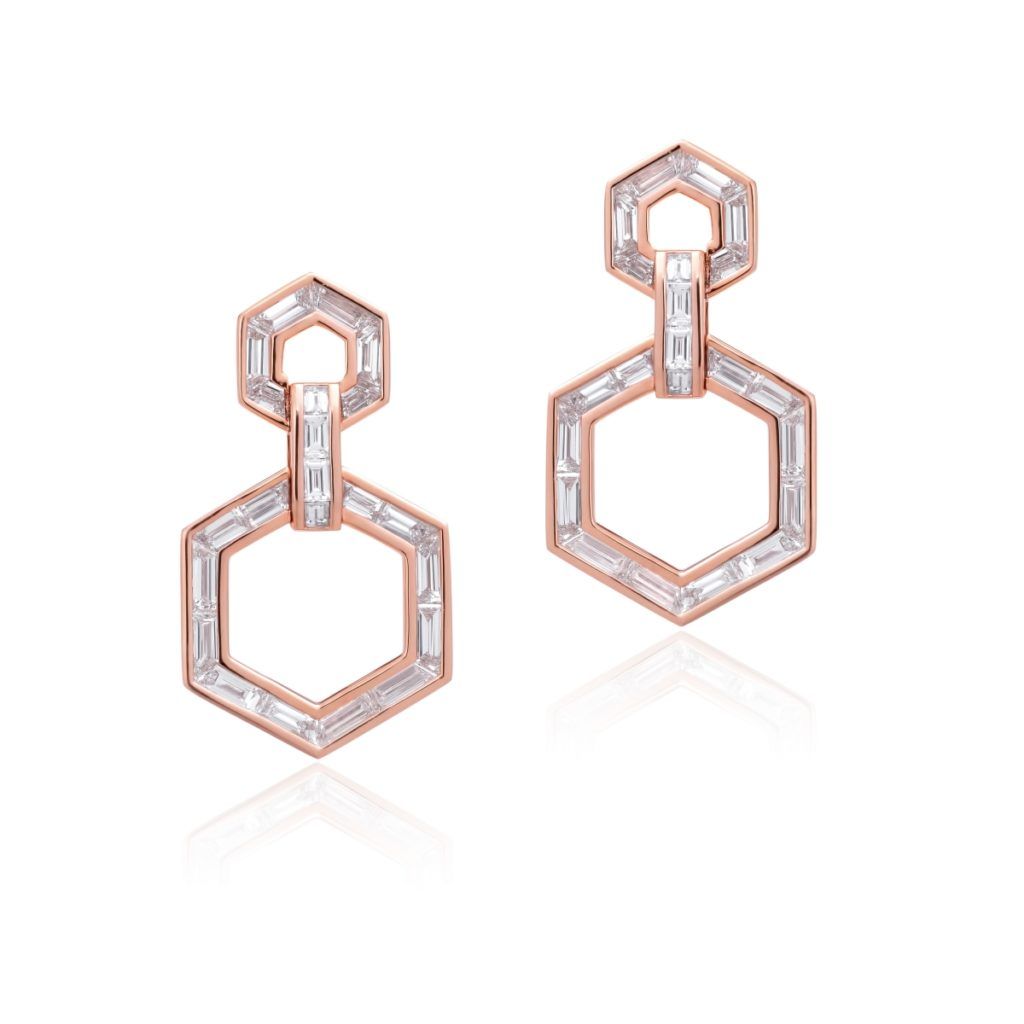 This Valentine's Day, German jeweller Stenzhorn's released a fun new collection titled Honey Honey, bee-inspired jewellery to celebrate the joyous occasion with levity and affection. The Honey Honey Collection earrings features baguette diamond links in a geometric honeycomb pattern to represent the sweet connection. A modern silhouette that any chic woman would love. Available at Emperor Watches and Jewellery or online.
Marla Aaron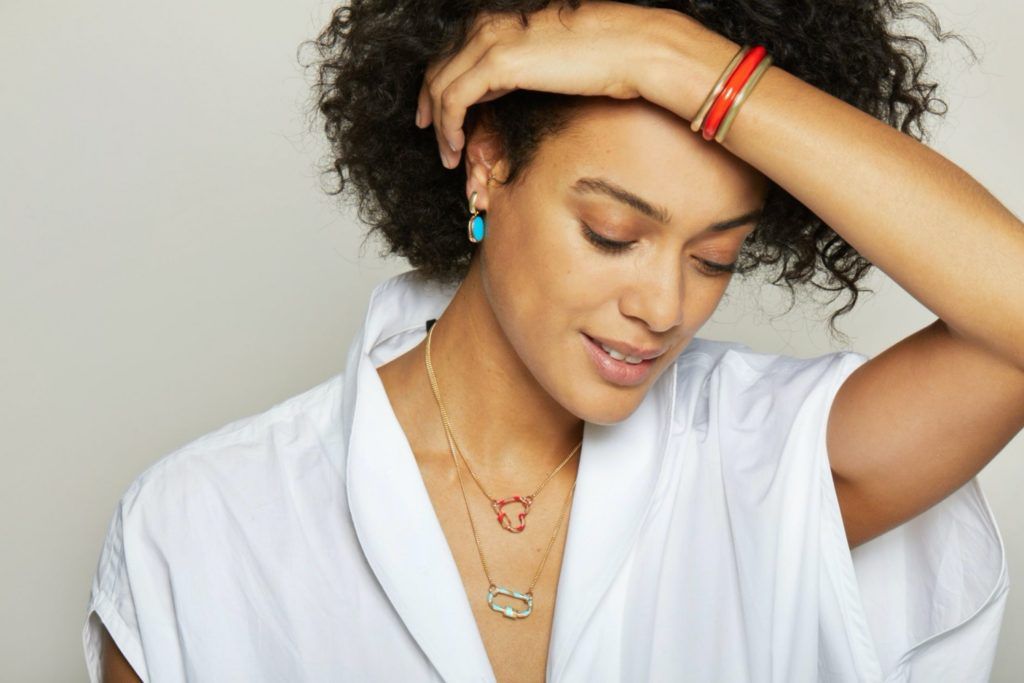 Marla Aaron has got your heart under lock and key with her fun signature heart pendants, an industrial design that's inspired by the New Yorker's passion for bridges, hardware, and jewellery. Shop her fun pieces at Lane Crawford, or online at Farfetch.
Fred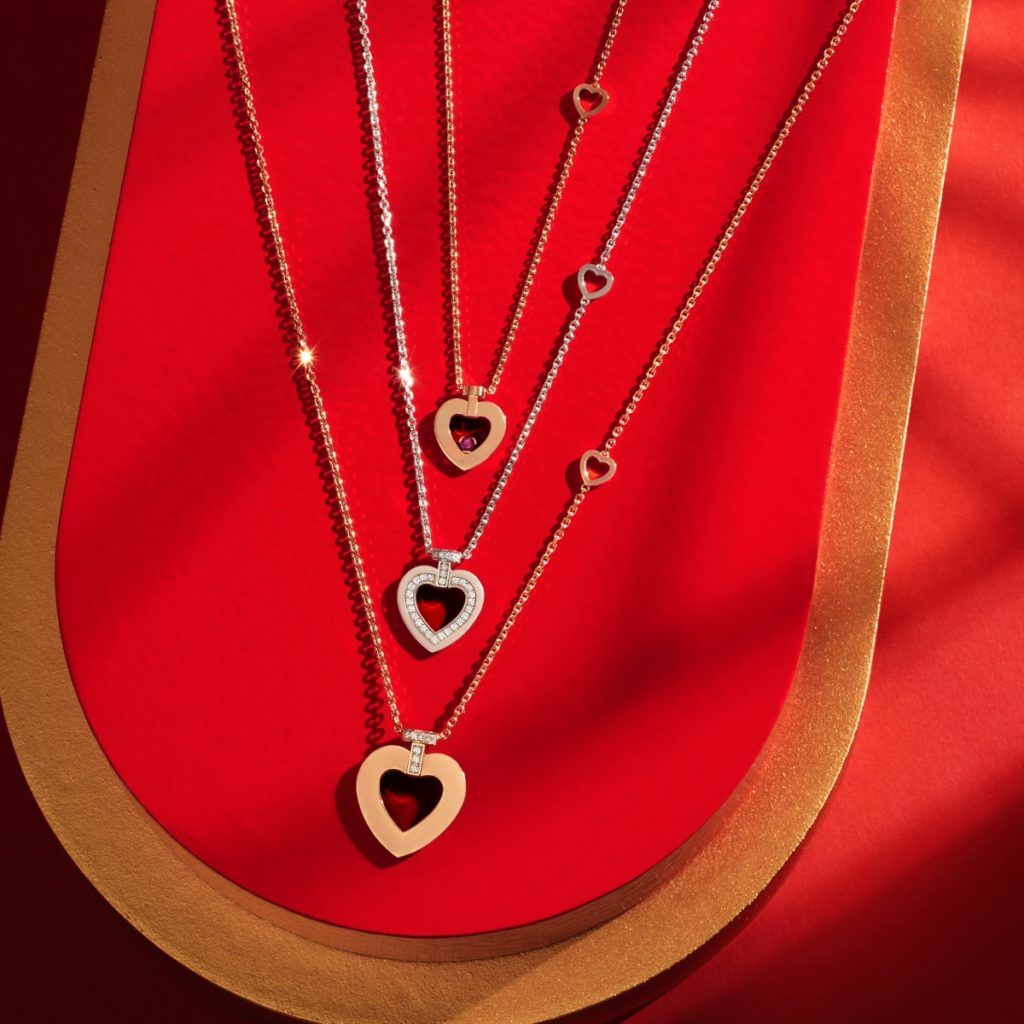 In pink gold and rubies, Fred's Pretty Woman collection celebrates love in all its forms. The collection, inspired by the movie of the same name starring Julia Roberts, comes with a heart-within-a-heart design for the vivacious and energetic women in your life.
Bvlgari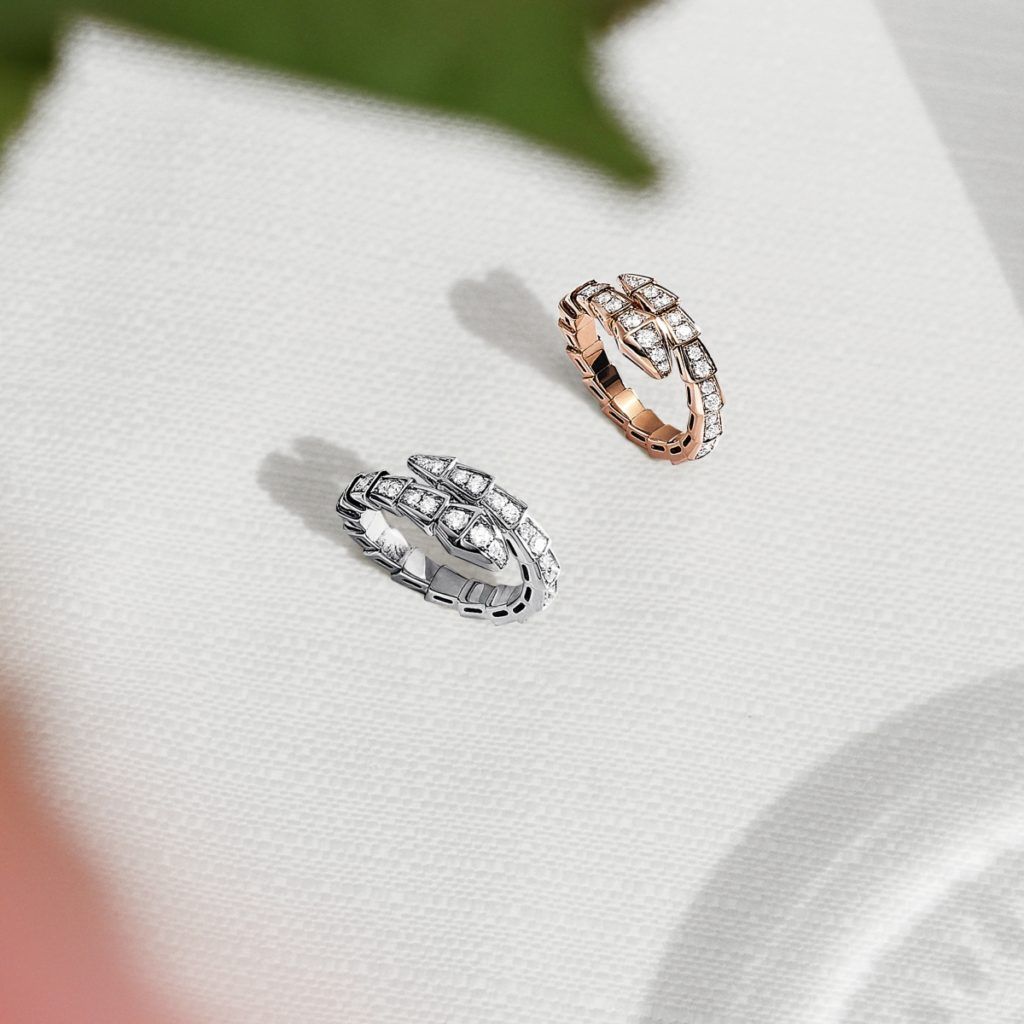 Snakes are not the slippery cunning creatures you might think they are, on the contrary they represent fertility, rebirth and eternity – strong symbolic jewellery that's well-suited for your partner in life. And when it comes to serpentine jewellery, no one does it better than Bvlgari.
[Header image: De Beers' Valentine's Day Campaign, showcasing the Enchanted Lotus collection]