Major auction houses have recorded staggering results from watch and jewellery sales this year so far, and in the midst of a pandemic.
This is, in large part, due to the swift and effective manner in which auction houses such as Sotheby's, Phillips and Bonhams have adapted their business models to an online format, if not further strengthening and expanding the digital platforms they already had in place. At least within the realm of the secondary market, the appetite for watches and jewellery is stronger than ever.
The aggregate of jewellery sales at Sotheby's Asia, for instance, totalled more than HK$470 million year-to-date, with all its three online jewellery auctions held earlier in the year selling 100 percent of its lots. "These results effectively made Sotheby's the leading jewellery auction market in Asia. The jewellery segment has been resilient in spite of the challenge of Covid, and clearly our strategy of focusing on top-quality jewellery, coupled with quick actions in expanding our online auction program, the effort in curating themed sales and exploring new auction formats, paid off," Wenhao Yu, deputy chairman, jewellery for Sotheby's Asia, told Prestige.
It's also worth mentioning that the Magnificent Jewels live auction in Hong Kong held in July recorded HK$438 million (about US$56 million) in sales, making it the highest-value jewellery sale worldwide across all auction houses to date.
At Sotheby's, its online watch sales have also seen a notable jump from January to July this year. According to Sam Hines, worldwide head of Sotheby's watches, sales "quintupled in volume" with a combined value of more than HK$217 million or US$28 million — seven times more when compared to the same period last year." Hines explained that along with the increase in sales, there's been "a surge in demand" for great- quality watches. "The lockdown period has given many collectors time at home to research watches and study the market, and therefore resulting in an increase in passion among them. And under the travel restrictions, there's been a massive increase in online business," he says.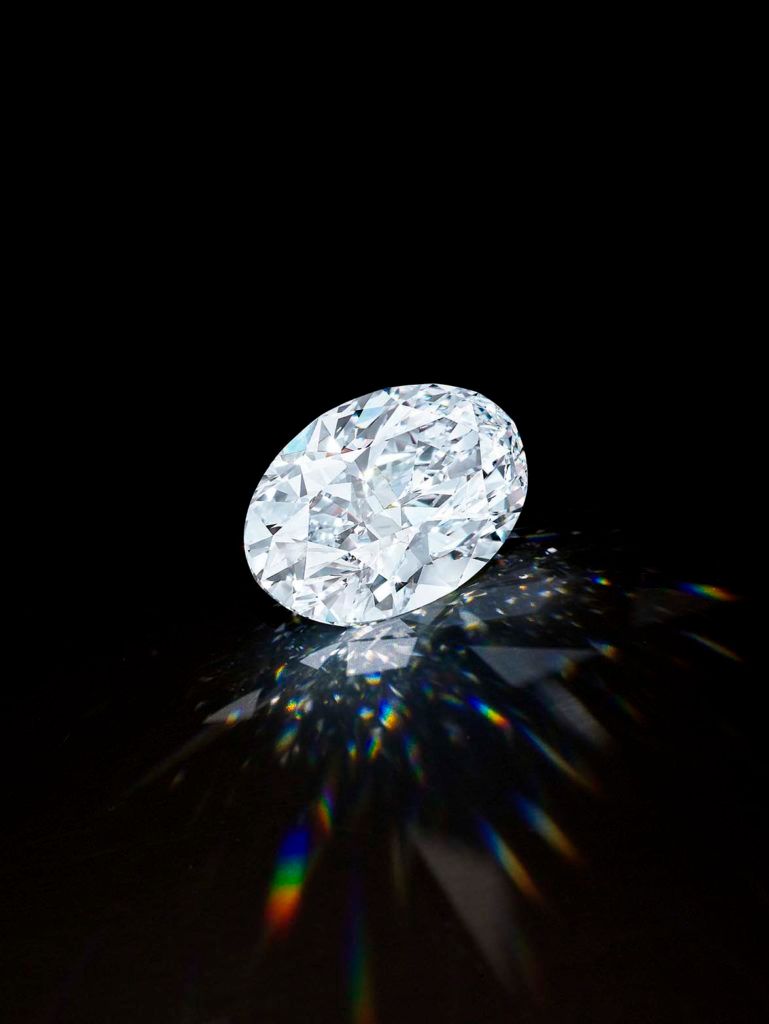 Jewellery at Phillips is also significantly ahead compared to this time in 2019. By the end of 2020, the auction house will have held six online jewellery sales in New York and Hong Kong, compared to only two in 2019, Graeme Thompson, worldwide head of jewellery at Phillips, revealed, adding that its Hong Kong July sale of Jewels and Jadeite registered a 54-percent increase over the previous year's sale. The auction also saw a record number of online bidders from 20 countries/regions, with a 163 percent increase on the previous year.
While collectors traditionally make up majority of bidders in these segments, there's been in the last year an increase among those who purchase for investment purposes. Thompson from Phillips tells us: "The motivation of buyers has transformed. Today, buyers are looking to purchase jewels, diamond and gemstones as a store of wealth and as a hedge against possible future inflation." In Asia, more than 50 percent of Phillips' jewellery buyers of lots over US$100,000 buy primarily for investment purpose. The same is true on the watches front, with investors comprising the bulk of its watches clientele (40 percent), while "avid collectors" and connoisseurs each make up 30 percent.
Sotheby's Asia is seeing the same trend, noting that while there's a healthy balance of avid collectors and new buyers at their jewellery auctions, there seems to be more people looking at jewellery as a form of alternative investment. Hines weighs in, saying that while Sotheby's Asia encounters many collectors who want to buy a nice watch that they can wear and enjoy — and, they hope, increase in value — a lot of them prefer to invest in "a tangible asset and try to avoid the volatile, complex financial markets".
Asked which watch brands have consistently generated good results at auctions, unsurprisingly big names top that list, including Patek Philippe, Rolex, Audemars Piguet and Richard Mille, but making the cut, too, were more niche brands like FP Journe, Philippe Dufour, MB&F and Urwerk. When it came to jewellery, as expected, renowned houses like Bulgari, Cartier, Graff, Van Cleef & Arpels and Harry Winston have shown strong results time and again, and notably smaller jewellery designers like Belperron, JAR and Wallace Chan, to name a few, with non-mainstream names like Edmond Chin, Taffin, Lauren Adriana, Hemmerle and Bhagat increasingly getting attention in recent years.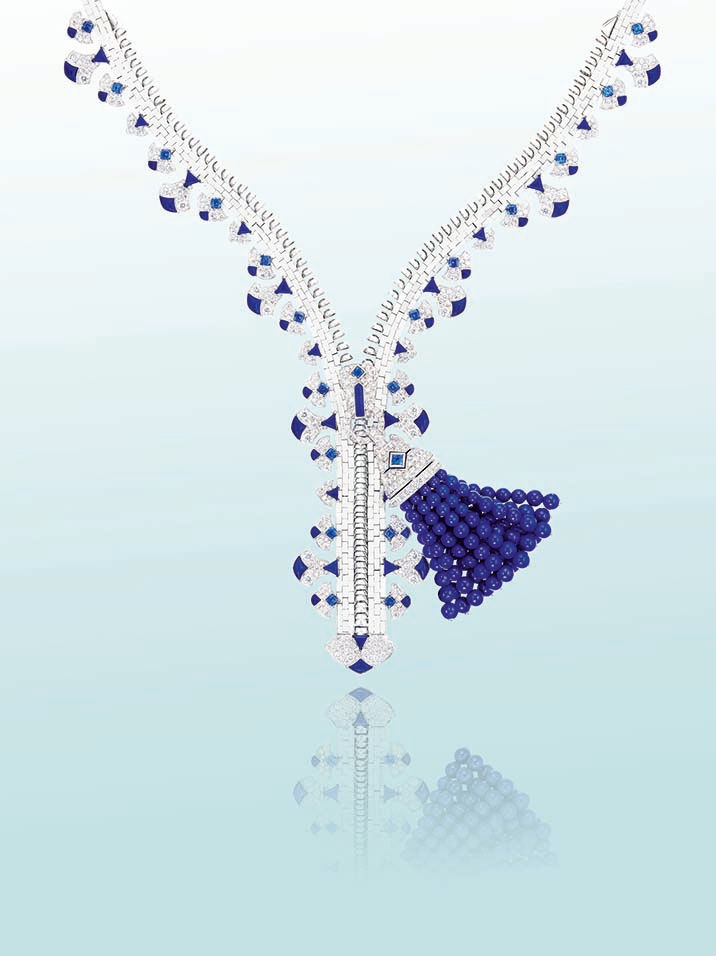 Brand prestige aside, provenance also plays a huge part in ascertaining the value of these pieces. Case in point, an antique diamond and enamel bracelet given to Princess Margaret as a 21st birthday present went under the hammer for significantly more than its high estimate at a Sotheby's spring sale this year, selling for over HK$1.6 million or US$209,674. "We've seen jewellery sold over 10 times their pre-sale estimates due to impeccable provenance," Yu explains.
Bonhams' head of jewellery Leslie Roskind agrees, saying that while one cannot pre-determine the value of provenance when it comes to appraising a collection or a jewel with a historical or celebrity history, and therefore an auction estimate is based on what the jewel is — the quality of gemstones, signature, time period, etc — provenance plays an enormous role in the results of the sale. "I was fortunate to have worked on the collection of Elizabeth Taylor, and there were several instances where the final sold price was over 10 times the pre-sale estimate," Roskind shares.
Antique and period jewels from a previous eras have been replicated and copied for centuries, according to Thompson from Phillips, and today, he says, is no different. "Provenance is paramount because it allows us to date a jewel before 1970 with confidence, therefore adding value. Known provenance pertaining to an important family, or celebrity, such as the sapphire and diamond brooch owned by Elton John, which we have coming up for sale this November, can also add significant value."
When it comes to watches, while rarity and condition are of prime importance, provenance, too plays a huge role. And this is especially true when it comes to vintage pieces, according to Hines at Sotheby's. "Knowing how the timepiece has been acquired tells the authenticity and the history of the timepiece. Also, as demonstrated in many sales, if the watch has been worn/collected by well-known figures, it would usually draw a lot more attention to the sale and hence help adding value."
It would be remiss, in this discussion, not to mention that eye-watering sale of the 1968 Rolex Daytona owned by Paul Newman at a Phillips auction in New York in 2017, where the watch sold for a staggering US$15.5 million (the final price amounted to US$17,752,500 after the buyer's premium). "Coming from an original owner, or previously sold at auction, or if it has been worn by an important figure/celebrity — for example those that used to be owned by Paul Newman, Marlon Brando, Elvis Presley — all fetched high price at Phillips' auctions," Thomas Perazzi, head of watches, Asia, at Phillips, says.
"Some collectors look mostly for a watch in pristine condition, others maybe will focus on purchasing unique pieces or examples made in extremely small numbers, but for some it's all about the story behind the watch or the person who previously owned it. If we look at some of the greatest watches ever sold, many of them highlight a significant history."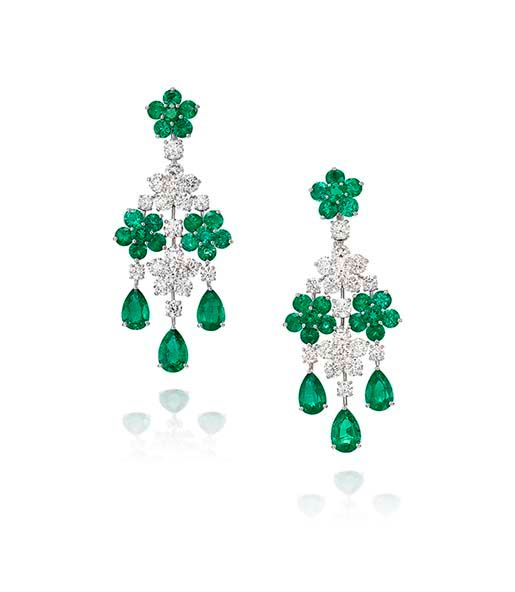 Increased online sales activity has also given rise to a more diversified clientele. Roskind, head of jewellery at Bonhams, says that online sales proved to be an effective way to both engage its existing clients under the stay-at-home policy, and to attract new clients, especially the younger, digitally savvy collector. Seeing the potential in this market segment, Bonhams launched the Luxury Online series in May, a new initiative that combines jewellery with other luxury categories, including watches, handbags and wine and whisky, to offer a "one-stop shopping experience". The series saw more than 40 percent of buyers new to Bonhams, and about a third of the bidders under 40 years old.
Perazzi at Phillips agrees that the manner in which they communicate with clients has changed. Phillips Jewels' Instagram followers has increased by 181 percent from 5,333 in June 2019 to over 15,000 today, and the number is still rapidly increasing. "Social media, the internet, vintage timepieces are being represented and talked about on a daily basis, with experts from the industry and collectors transcending their passion and knowledge to the next generation," he says. There's definitely an increasing number of first-timers or participants who are relatively new to auctions. For example, we held two cross-category online sales this year (mixing contemporary art, watches and jewellery), each has 56 percent of buyers who were new to Phillips."
And because the demographic of collectors has somewhat shifted, Phillips' Thompson argues that while there continues to be a consistent demand for pieces by famous houses, individual jewellery designers are definitely getting more attention in the market. He says: "Younger collectors nowadays treasure craftsmanship that takes time to refine. More and more individual jewellery designers are challenging the limit of jewellery design."
And at Phillips, as we move into the new decade, we have been partnering with more independent jewellery designers."
From this year, Phillips is looking forward to bringing more precious gemstones to the market while fostering young, contemporary talent among jewellery designers around the world to drive up the interest among the next generation of bidders.
The Most Notable Watch and Jewellery Auction Sales in 2020
Jump To / Table of Contents