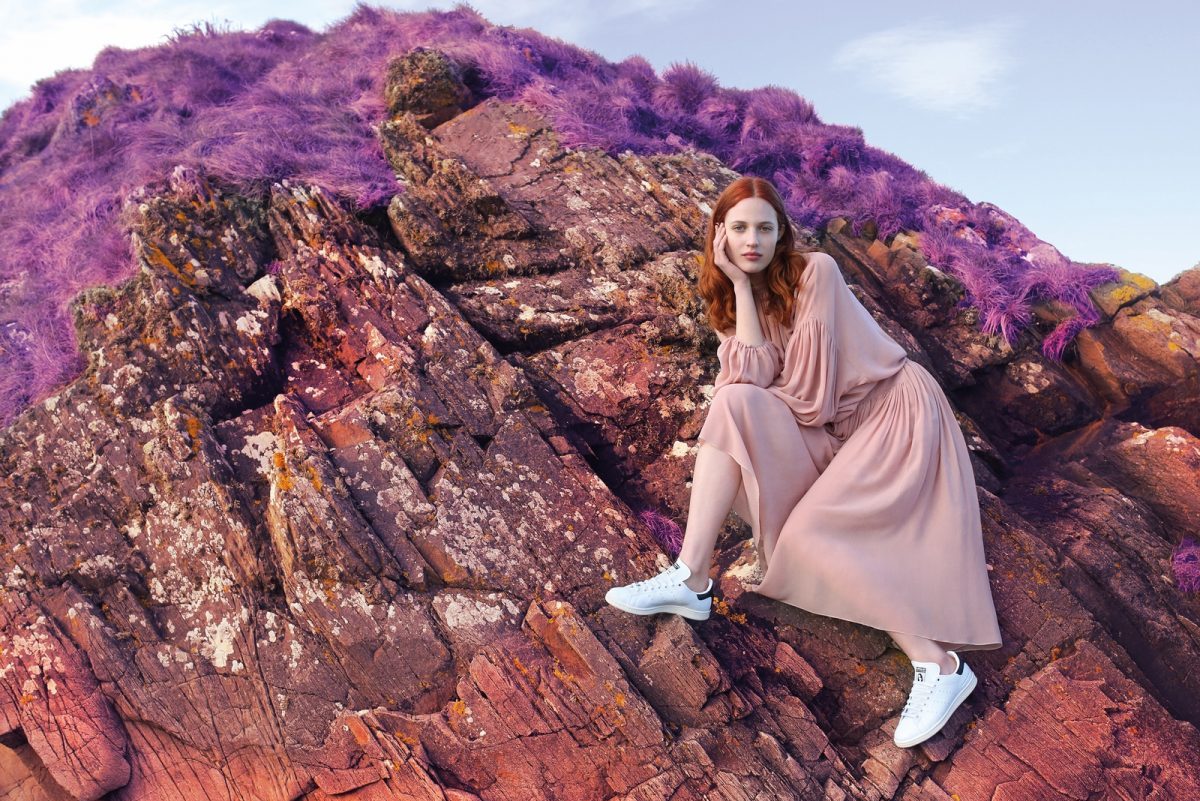 Great news ahead: you can (and should) get your hands on the vegetarian "leather" Stan Smith sneakers. If anyone can influence the fashion industry to go green, it's Stella McCartney. The designer has revamped the iconic sneaker design, making it leather-free and extremely stylish. Plus, we're always glad to see vegetarian products taking centre stage! Leather, who?
SEE ALSO: Update your 9-5 style with with the Stella McCartney Autumn 2018 collection
A lifelong vegetarian herself, Stella's designs are free from the use of any leather of free. Her own brand is committed to ethical values and has always believed that companies should be responsible to the resources used and the impact it has on the environment. It seems almost poetic that the sneakers will be available in stores on September 10, in celebration of her birthday that week.
These sneakers were originally created in 1971 for the American tennis player, Stan Smith. Paying homage to the athlete, the sneakers feature his face on the tongue of the right shoe. The left shoe instead, features Stella's portrait and signature. The signature Adidas three stripes are replaced with Stella stripes running down the sides. Adding her final stamp on the shoe is the Stella McCartney logo in Burgundy and blue stripe bands at the heel.