Panerai's Creative Director Alvaro Maggini Discusses Unforgettable Experiences and Compelling Storytelling
Panerai is determined to depart from the usual mould of brand communications and is connecting with clients by offering unforgettable experiences. Its first-ever creative director, Alvaro Maggini, is paving the way for that.
There appears to be a reawakening of sorts at Panerai. When Jean-Marc Pontroué, previously CEO of fellow Richemont brand Roger Dubuis, took over the reins at the Italian luxury watch brand in 2018 from the widely loved Angelo Bonati – the only CEO Panerai ever knew – the industry and the Paneristi were sceptical and a touch suspicious. Bonati, after all, was at the helm for 21 years and made the once-small, obscure Florentine company a respected global brand. Those, however, who felt that Panerai could use a little boost and were familiar with Pontroué's marketing savvy were thrilled.
From the outset, Pontroué's mandate was to go beyond simply launching products and offer Panerai clients with experiences. Last year, for instance, 15 individuals who bought the Panerai Submersible Chrono Guillaume Néry Edition were invited to join French free-diving champion Néry on a special whale-watching dive in the oceans that surround his home on the South Pacific island of Mo'orea in French Polynesia. And that was Pontroué warming up.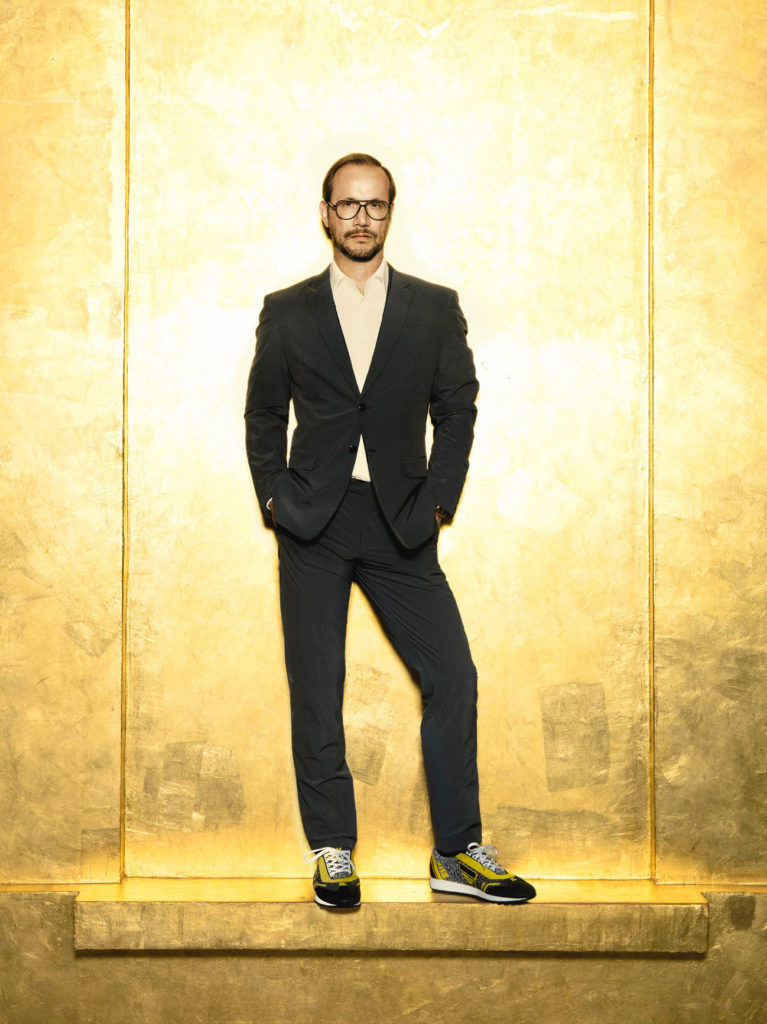 He appointed Panerai's first creative director, former colleague Alvaro Maggini, to help him realise this vision. Directed to communicate a strong and consistent global image that's both invigorated yet faithful to the Panerai identity, Maggini brings to the fold his eclectic style and an avant-garde though elegant approach to design.
Maggini started in luxury watchmaking in 2011 as creative director at Roger Dubuis, where he worked with Pontroué and created fantastical digital campaigns and in-boutique installations. He then moved to Jaeger-Le Coultre as the head of creative strategy, a position he held for two years from 2017. And now he's thrilled to be working alongside Pontroué again at Panerai, a brand that affords him a world of concepts and stories from which he can draw.
"I have a very deep admiration for Jean-Marc – he's someone I trust and respect a lot who can bring out the best of my abilities," Maggini says. "We've worked together for a decade. As a leader, he creates an environment where everyone can speak freely, and openly bring ideas to the table, no matter how outrageous. Jean-Marc has an obsession and a passion for work that's infectious; in some way I think that's what connects us.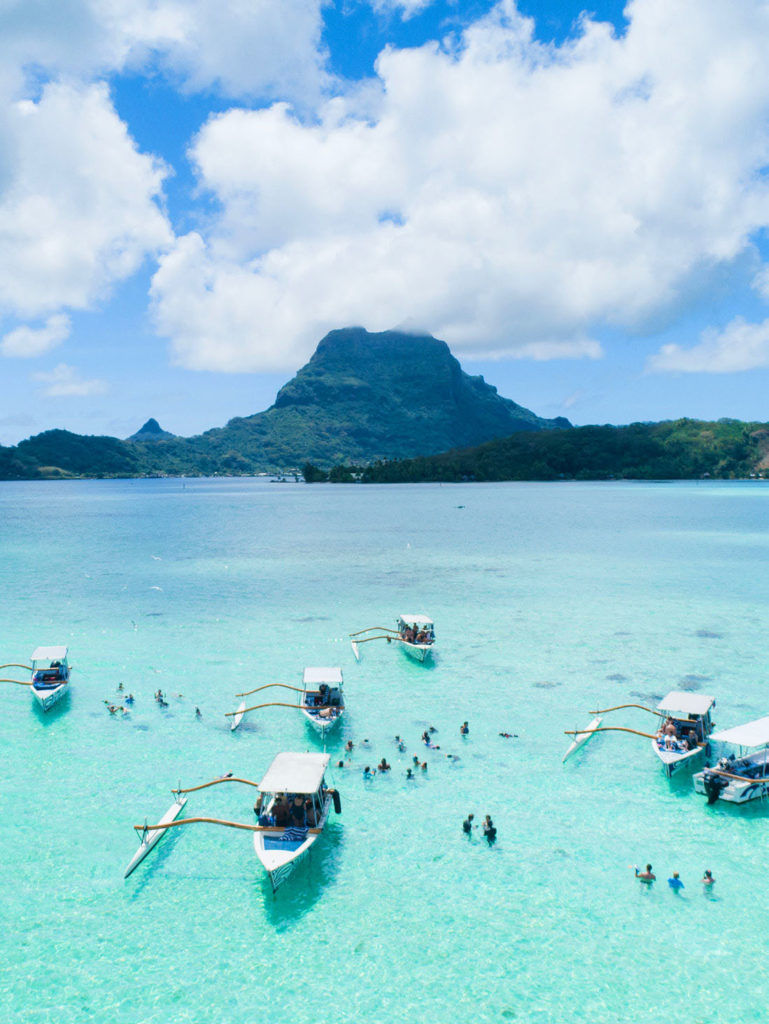 "Panerai is such a non-static brand, things change all the time and not necessarily in terms of design but more on elements, materials and shape. And when it comes to technology, Panerai can be really crazy – and I mean that in the best possible way. It's already managed to establish such an iconic design, and what it does is introduce innovations and materials never used in the watch industry before. And of course, this gives all teams – marketing, creative, production – a lot to work with."
In spite of Maggini's oft-fantastical presentations, the message, he argues, is rather straightforward. "Yes they are 'wow' presentations, but the intention is actually quite simple. I believe that less complicated means they're better understood and, as such, much more appreciated," he says.
"I think this manner of thinking developed during my study of typography, which later led me to be a typeface designer. I'm so used to working with small details. I can spend days, even months, developing just one alphabet. And, quite ironically, the result is usually very simple. The fewer the elements, the better," he says. He applies this philosophy to his work at Panerai. "I like to be really focused, aligned with a direction – creating messages that can be immediately perceived."
Maggini builds his stories around three important Panerai pillars: military, being Italian and, of course, water. "With water, mind you, I'm not talking about the calm kind. I weave concepts, stories, around the severity, deepness and precariousness of the ocean, where you can meet real dangers and find the most monstrous creatures. This is an element I worked on with Jean-Marc at Panerai."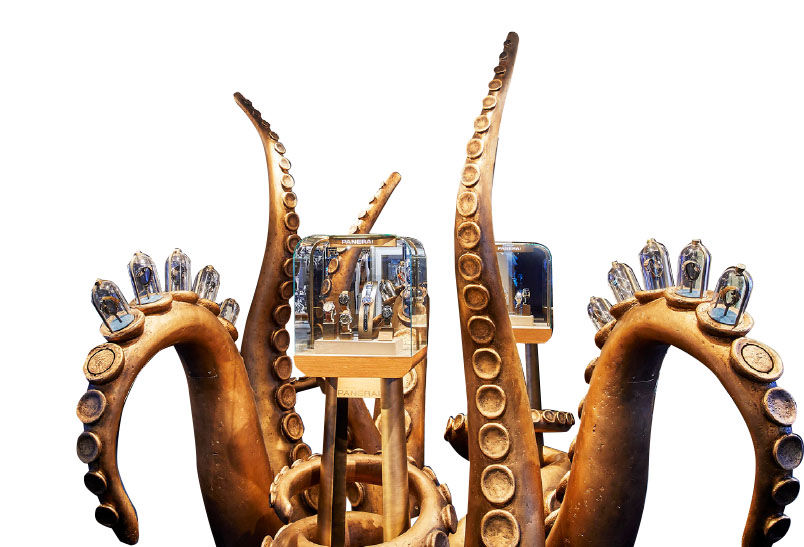 An example of this is an installation Maggini developed last year, which found its way to a Panerai pop-up store in Harbour City, Kowloon. Designed to echo an epic, underwater realm, the multi- sensory installation featured a huge, venomous octopus amid an aquatic habitat of rocks, sand and shells. Visitors could also experience the rarely seen underwater world through Panerai VR glasses.
"The idea is to be able to build a story, working with elements of the water – its colours, such as deep blue, green and black. When we work on something with titanium, for example, we introduce black elements in various textures – matte, polished, high-polish – and this helps me build a story around the product. And Panerai also has this very ecological aspect. Within its R&D departments, it's always thinking of sustainability and ways to preserve nature. And again, when we claim the tag 'Panerai is crazy', we want that to mean so much more than just creating extraordinary products using unconventional materials. We want that also to mean sustainability, we want that to mean thinking of the future."
Within the Panerai universe, 2020 has been declared the Year of the Luminor, and Maggini could not be more pleased. "I mean the story-telling behind this is crazy. The material used in the Luminor Marina Fibratech, for instance, is just spectacular; it's a material that's never been used before, and the opaqueness and uneven texture of the Fibratech just enhance the watch's appearance. This watch, I feel, encapsulates what the brand is all about."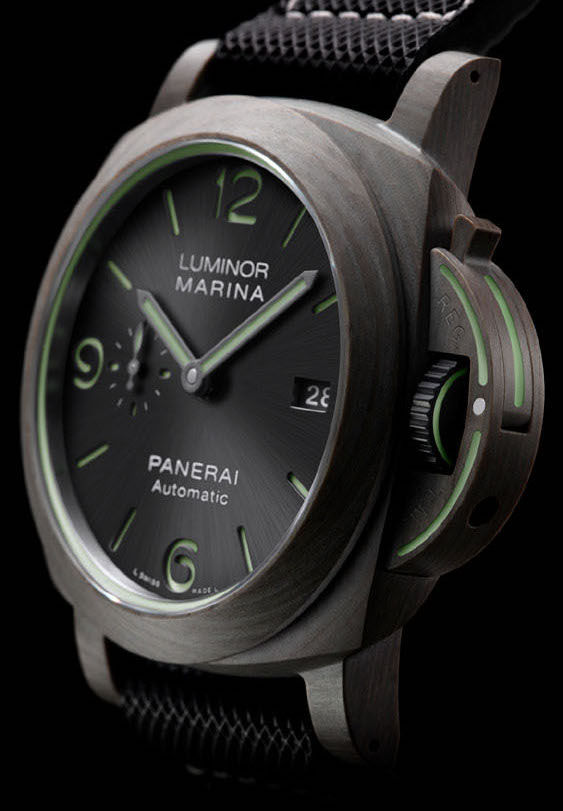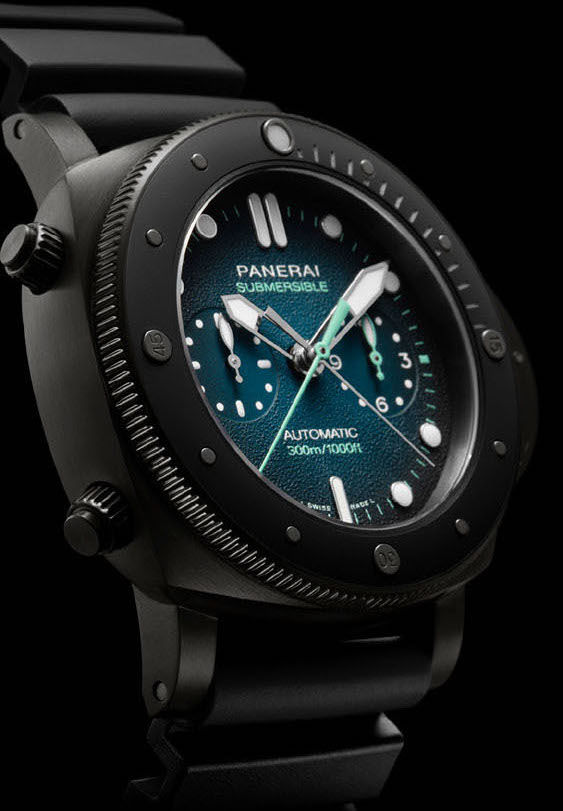 It would be remiss not to mention the Submersible EcoPangaea Tourbillon GMT, which uses recycled metal from the 35-metre drive shaft of the Pangea, explorer Mike Horn's sailing ship. "The Eco Submersible underscores Panerai's determination not only to use unconventional materials, but also that which connects in a genuine, human level, which goes in line with our desire to give our customers something different." And certainly, incorporating a part of what's arguably one of the most grandiose explorers of our era is rather extraordinary.
"We've started to adopt this practice of not just selling products but offering a lifelong experience, and a genuine story, and I think we're on the right track," says Maggini.