It's pretty safe to say that one of the things many people around the globe have missed the most in the past year has been the opportunity to travel and discover new places. But what is the actual future of the travel industry? And, will mass tourism resume any time soon?
With COVID-19 still affecting free movement and the first vaccination campaigns currently being implemented in different regions, we are all wondering when it will be possible to leisurely hop on a plane and obsessively complain about jet lag again (yes, that too).
We spoke to Todd Handcock, President, Asia Pacific of Collinson, the travel experiences company that owns the luxury Priority Pass lounges and the largest lounge network in the world, about his predictions on the future of the travel industry and the people behind one of the most affected sectors anywhere in the world.
When do you see the global travel industry fully recovering after the pandemic?
As we look forward to what 2021 may bring, I think it's fair to say that most of us are excited about the prospect of widespread vaccine distribution and the end of the pandemic. However, there's still a complex road ahead of us. Every country will have its own vaccination journey, and when you add travel into the equation, there will also need to be clear and agreed protocols in place for countries to be able to verify vaccination records from overseas travellers. Countries won't be ready to loosen travel bans and quarantine periods until they can trust the health data. This is why collaboration between governments, the travel industry and wider businesses remains critical – in order to set-up an effective infrastructure that enables the long-term, safe return of global travel.
The past year has brought new innovations to travel, in an extremely short time frame. Within just a few months, we saw the launch of airport testing initiatives, like the pre-flight airport testing Collinson has set up at the UK's Heathrow, Stansted, Luton, Manchester and East Midlands airports. There are also digital health passport trials like CommonPass, which will continue to play an important role in verifying testing and possibly vaccination records. The future of travel won't look exactly like it used to, but we're hopeful that a safe and effective recovery isn't too far off!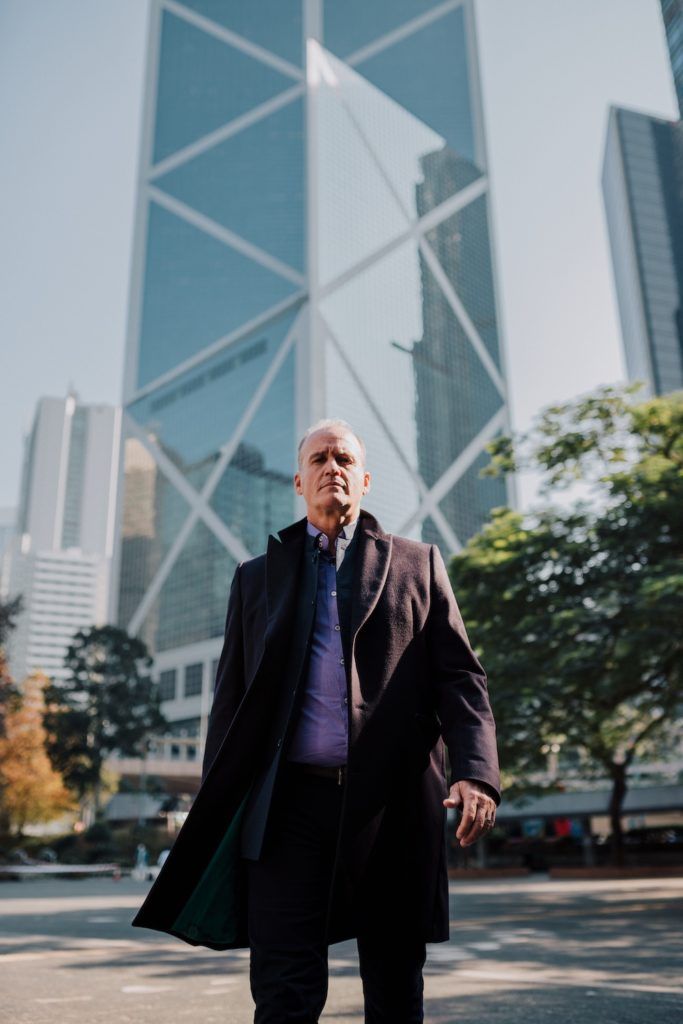 Do you think it will happen by region or continent?
Every region, and even country, will have its own path to travel recovery. Even now, travel looks very different across the world. The United States saw a surge of Christmas travellers with over 1 million people passing through airport security checkpoints, while around that same time, just across the Atlantic, the UK found itself cut off from over 40 countries worldwide.
Here in Asia Pacific, we're leading the way in terms of exploring safe and effective travel bubbles, but the unpredictable rise and fall in case numbers has impacted these. Though many will have been disappointed to see the Hong Kong x Singapore bubble put on hold, health and safety must come first.
I'm excited to see more opportunities for testing in Asia Pacific to get people flying again and safely reduce or eliminate quarantine periods. Our region is home to some of the most voracious travellers anywhere in the world. Travel is key to how we do business and how we spend our free time. Certainly in a place like Hong Kong, we all know too well by now – we can't simply hop in the car or on board a domestic flight. Testing will help enable Asia's travel lovers to get back to doing what they love, while we await the positive impact of the vaccine.
Can you share with us your predictions on the future of travel industry?
The travel recovery won't be immediate…but I do think it will be better than ever before.
One reason is that not being able to travel has made us appreciate the ability to do so – and what it affords us – more than ever before. Be it exploring new countries and experiencing different cultures, or spending time with loved ones, I believe we'll each love the journey that bit more.
The other being that the travel industry was ripe for innovation pre-COVID, and I can see a continuation and expansion of changes we're already seeing to the travel experience. In many senses, COVID has been the catalyst for the industry to evolve. When travellers return, they'll get more robust health and safety measures, along with a better all-around journey that's designed to meet their needs – think pre-booked security time slots to avoid the queue; new artificial intelligence (AI) tools that speed along the check-in process; and digital solutions that let travellers order food, book a lounge space and shop for duty-free products – all from the convenience of their smartphone.
Airports are increasingly becoming destinations in themselves – think Changi's 'The Jewel'. Thanks to COVID, we'll see a renewed focus on enhancing the end-to-end travel experience, focused holistically on wellness, comfort, safety, leisure, entertainment and so on.
How has the pandemic impacted travel and tourism?
We all know the big numbers: global passenger numbers plummeted over 60% in 2020 and as much as 95% in some months, according to the International Air Transport Association (IATA).
One side of the story we don't see as often is the impact to people who have continued to travel despite the pandemic, and people who continue to work in the industry. We recently spoke with a number of hardworking frontline lounge staff at Priority Pass lounges in four airports around the globe, to learn more about their challenges during COVID-19 and how they're changing for the future. You can check it out in the Lounge Legends video. It's a behind the scenes look at the impacts of the pandemic on travel, and it's a great reminder of the human touch and connection that make travel special.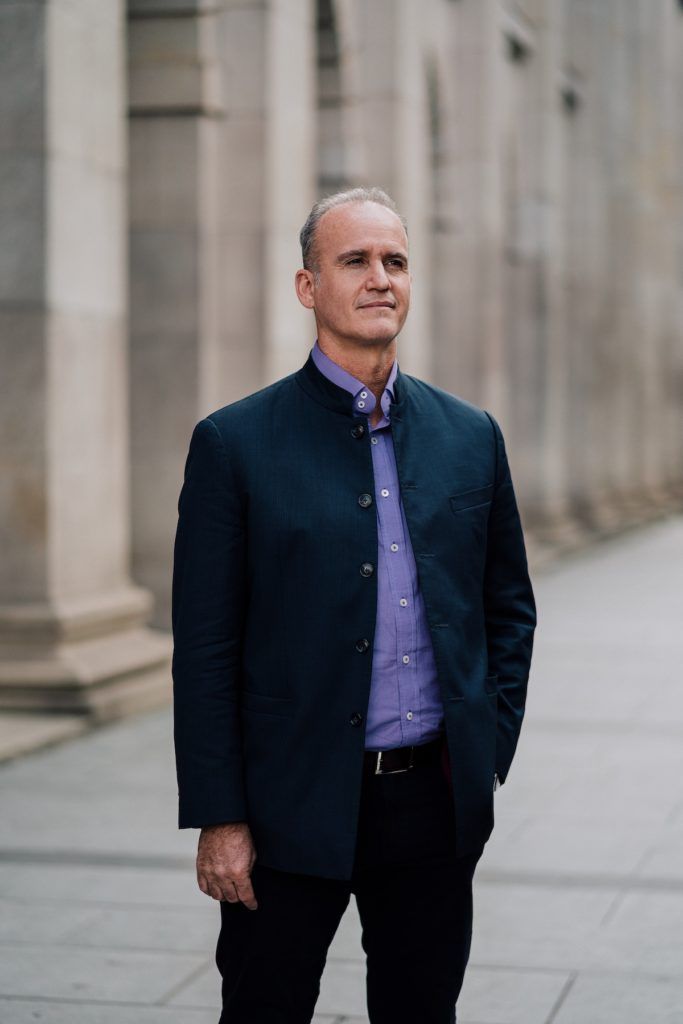 Is travel as we know it dead?
Despite COVID knocking traveller confidence, the desire of people in Asia to travel remains. Tourists want to get back in the air, employees want to return to business as normal, and families want to reunite. In fact, a survey we conducted recently – which received responses from over 22,000 travellers globally – revealed that 71% percent were at the time ready to start flying again either immediately or within the following three to six months. This was a clear demonstration that – as long as travel can be done safely – people are enthusiastic about getting back to doing what they love.
How has Collinson adapted throughout the past year?
Leveraging our 55 years of experience in the medical assistance sector, we've spearheaded COVID-19 testing initiatives for major airlines globally, as well as pre-flight airport testing at the UK's Heathrow, Stansted, Luton, Manchester and East Midlands airports. This is helping many of us to return to the skies once more. We're continually looking at where we can bring testing to more people in more parts of the world, especially as we know that vaccine rollout and verification protocols won't happen overnight. And that vaccination and testing will likely co-exist for some time.
In the past year we've also amped up our efforts to create a better airport experience for travellers. Much of this is happening via Priority Pass, our airport lounge and experience programme. Health and sanitation are baseline critical, but beyond that, there are a raft of contactless solutions arising for in-lounge travellers, letting them order food, drinks and even duty-free shopping straight from their mobile device, to be delivered to them in the lounge. Innovations like these give travellers a more contactless airport experience, while at the same time connecting them to the exciting and luxurious aspects of travel they've always loved.
What are some of the present and future projects?
We're continuing to work on testing initiatives to make air travel in many parts of the world more safe, convenient and accessible. We're also partnering with CommonPass to run trials on their Digital Health Pass – essentially a global framework that can be used by countries to ensure that passengers are safe to travel and personal data remains protected. These are all steps towards ensuring the safe and sustainable return of global travel, to compliment progress made around vaccines.
Another key focus is helping businesses meet duty-of-care obligations to their employees. Business travel has changed beyond recognition and companies need to update their travel risk management strategies accordingly. A positive side effect of 2020 is that business traveller wellness has found its way to the C-suite agenda. We're a trusted provider of medical and security assistance, so Collinson is now focused on helping companies address the complexities of COVID-era corporate travel, including fluctuating restrictions and employees' physical and mental health.
What do you personally miss the most about travelling?
As a Canadian national, I've missed being able to travel and see family and friends the most. I also really enjoy travelling and meeting colleagues, customers and partners as part of my role with Collinson. I believe in-person meetings will always play an important role and truly add real value. Video-conferencing has a place in the future but it can never replace face to face engagement.
We're aware that many companies are reliant on their employees being able to travel and conduct meetings in person, so we're excited to launch our new COVID-19 Business Solutions in the coming months – which combine regular COVID-19 testing, a 24/7 medical helpline and Priority Pass lounge access – both to support companies in addressing the complexities of COVID-era corporate travel, and help ensure travelling employees feel safe and supported by their employer.
If you could go anywhere right now, where would it be?
That's a tough one. I would love to ski in Whistler with my three sons and family who are all in Canada, and I would also love to go to the Maldives to dive with my wife, Jay. I look forward to doing both in the near future.
(Hero Shot: Marc Taraz Steiner)