Sylvester Stallone's watch collection is not unlike his on-screen persona: it's bold, it's big, it looks like it'll knock you out in one blow. We all know Stallone as Rocky, as Rambo; a gun-slinging, punch-throwing all-around action man. What you may not know is that Stallone is also one of the most influential watch collectors in the last few decades, with the power to shift popular tastes and bring lesser-known brands to the fore. Stallone was instrumental in placing Panerai and Richard Mille in the public eye in the 2000s, elevating both brands to the top status they enjoy today. In fact, Stallone credits himself to introducing Arnold Schwarzenegger to the world of Panerai too.
In the lead up to the New York Racing Pulse auction, Phillips, in association with Bacs & Russo, revealed this intimate video with Sylvester Stallone, who details the story behind each of the watches he's consigned to the auction, which will be held in New York on December 12 at 10 am EST. His collection is estimated to achieve 1.9 million US dollars.
This is one video you don't want to miss.
The Panerai Luminor 5218-201/A "Logo" that Sylvester Stallone wore in the 1996 film Daylight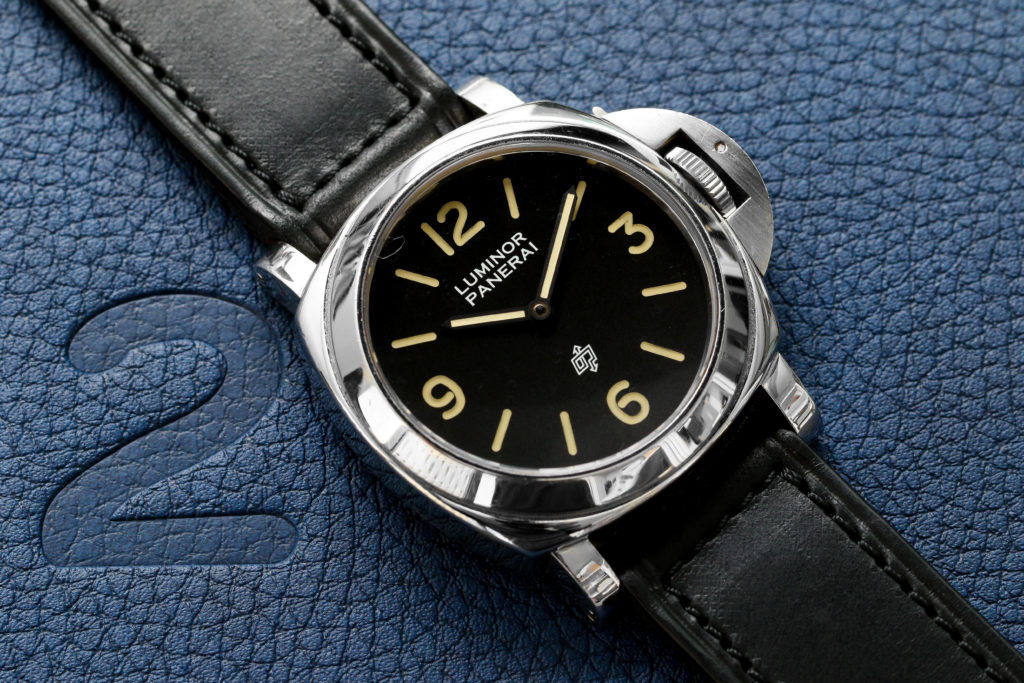 "This is the watch that started it all for me," says Stallone. "I did a film called Daylight and it was going to be the toughest film ever. I wanted to wear a watch that no one had ever seen."
When he opened the Panerai box at his dealer's shop, it practically glowed. "This watch is a star," Stallone says in the video. Stallone ended up strapping the watch on his wrist that very day, and he didn't take it off until the end of filming. The watch is offered in exactly the same way it is seen on screen, on a sharkskin strap. The lot also includes paraphernalia related to the film and a handwritten note from Stallone himself. The watch comes with its original box and two additional Panerai Pre-Vendome straps with buckles and its original brass screwdriver.
"I wore it in the movie and immediately it started to catch on. And right after that, Arnold Schwarzenegger started wearing it and I said, 'Jesus, can I have anything that's my own?" Stallone says with a laugh. "It became very very popular and people started seeing its extraordinary shape and what it could do. My god, this watch has been under water and through hell and it's still gorgeous. Just watch the movie, you'll see what I mean. It was a tough shoot."
Richard Mille Ref. RM 032-TI Sylvester Stallone wore in The Expendables 3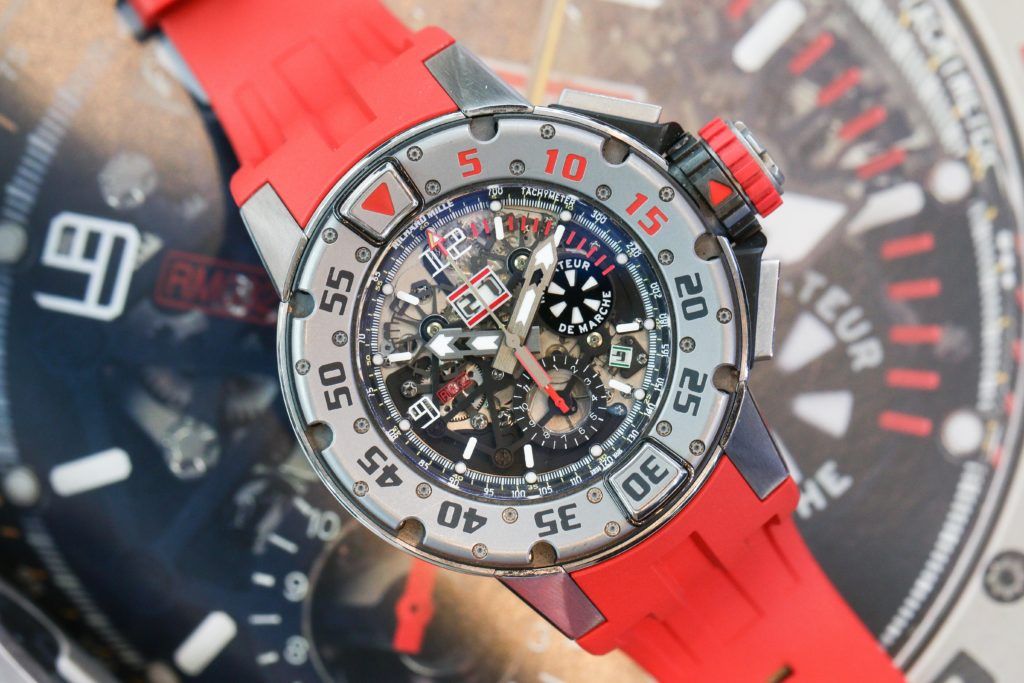 For this piece, Stallone wanted something different for The Expendables 3. Already a long-time collector of Richard Mille at this time, Stallone called up Richard Mille himself and asked him to design a watch with the question — "What watch would John Rambo wear?"
Richard Mille's initial response was, "That's a very high end watch for a mercenary," but ended up creating it anyway. Stallone wore the RM 032 on a red rubber strap in the movie.
"It's so obvious and extraordinary in the film people are constantly mentioning the watch. I think it got more attention than I did in the film, it is a star," says Stallone. "This one served me well and has been through hell. All those battle scenes, all those extraordinary stunts. This is what I was wearing."
Richard Mille Ref. RM 052-01 "The Skull Watch"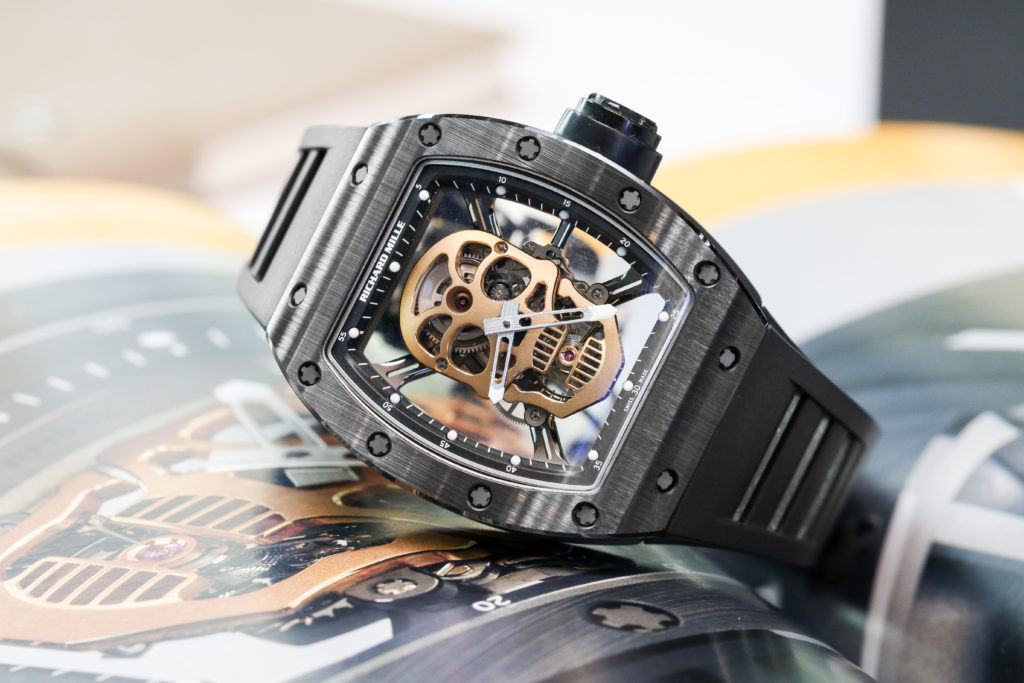 Sylvester Stallone had to contact Richard Mille himself in order to get his hands on the RM 052-01, as it was extremely popular and made in such few quantities. With Mille's help, Stallone was able to locate the very last one.
"I've worn this thing with pride. I still have mixed feelings about giving it up," admits Stallone. "But you know, OK, I've had a good time with it and now it's time for someone else to wear it with pride."
Richard Mille Ref. RM 059-01 Yohan Blake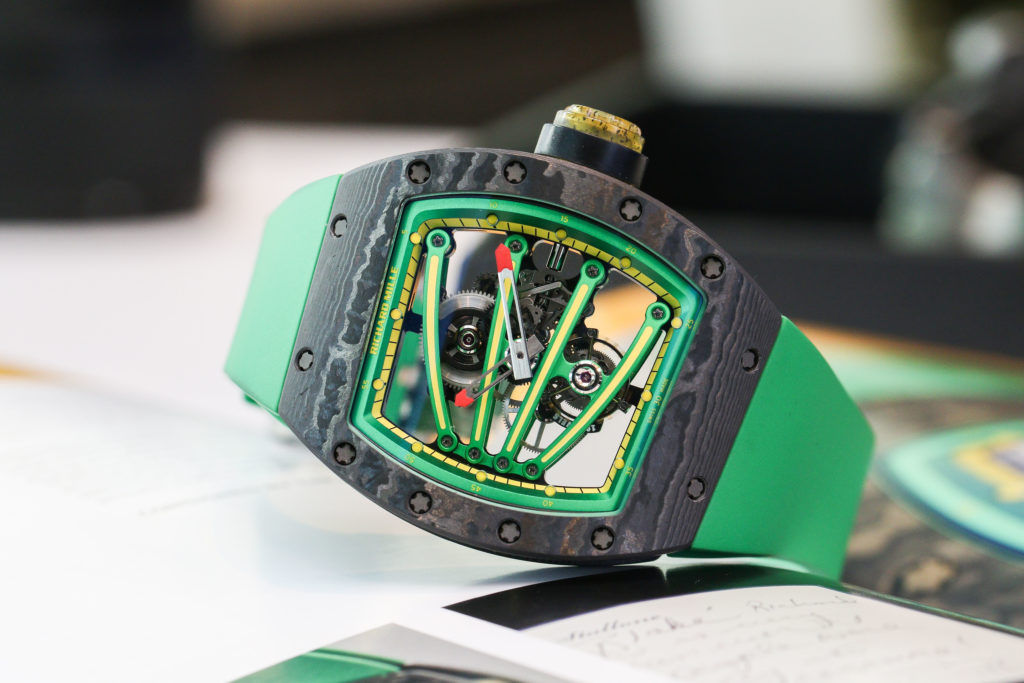 "This watch is designed by Richard Mille on the basis of speed. Named after a world-class sprinter. And I have to say, this watch is probably the only watch that looks like it's moving when it's standing still," says Stallone.
The lines that run across the dial are inspired by sprinter Yohan Blake's very own hands, fingers outstretched while he's in motion. Stallone recalls disappointing a maître d at a restaurant when he walked in not wearing the Yohan Blake on his wrist. Says Stallone, "This one has star quality, this one has it."
Richard Mille Ref. RM025-01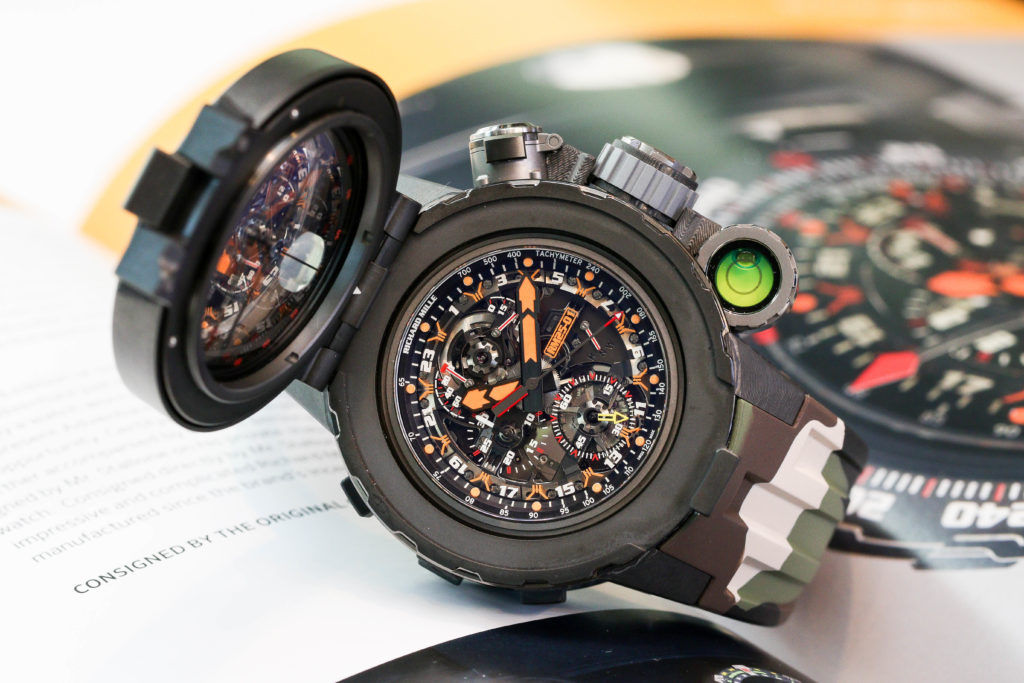 The last of Sylvester Stallone's collection to go on auction is the RM 025-01, a piece that Richard Mille designed for explorers and men of action, having been inspired by all the action movies Stallone had done. The watch is more gadget than timepiece, with two covers, and compartments for quinine pills and other functions like a compass.
"You have to be a real amateur to be lost in the jungle with this watch. If you can't find your way out with this then don't go to the jungle," laughs Stallone. "This is the Rambo of watches."
The Racing Pulse New York auction starts on December 12th at 10am EST, live-streamed to bidders and viewers worldwide on Phillips.com and on the Phillips App. You can register to bid here.