Truffle season has commenced.
The "White Diamonds of Alba" have finally made their way from Piedmont onto the menus of the city's top eateries for that added extravagance to simple dishes. The musky and earthy aromas of the prized white truffles are only available in Hong Kong for two months of the year, so there's no time like now to get a whiff and taste of this season's most exciting dishes.
With the season upon us, we explore Hong Kong to discover the most flavoursome dishes in honour of the rare white truffles.
Castellana
Price: Options of four and seven-course menus start from HK$1,580 and HK$1,980 respectively.
Where better to indulge in Piedmont's most coveted white truffles than at the city's most authentic fine dining Italian restaurant with a focus on Piedmont cuisine. Castellana has launched a new Alba white truffle menu featuring scrumptious highlights such as Tonno Rosso (Japanese tuna marinated with fennel seeds and beetroot juice), Uovo di Montagna (a meringue made from organic Italian Dolomite mountain egg white that's bedecked with its raw yolk to resemble a sunny side-up egg) and Fassona beef that's prepared terrine-style and served with rhubarb, mushroom juice, onion casserole, and fontina cheese gratin. Every dish comes topped with three grams worth of freshly shaved truffle. The menu is available for lunch and dinner from Mondays to Saturdays.
Castellana Restaurant, 10/F, Cubus, 1 Hoi Ping Road, Causeway Bay, Hong Kong; +852 3188 5028
DiVino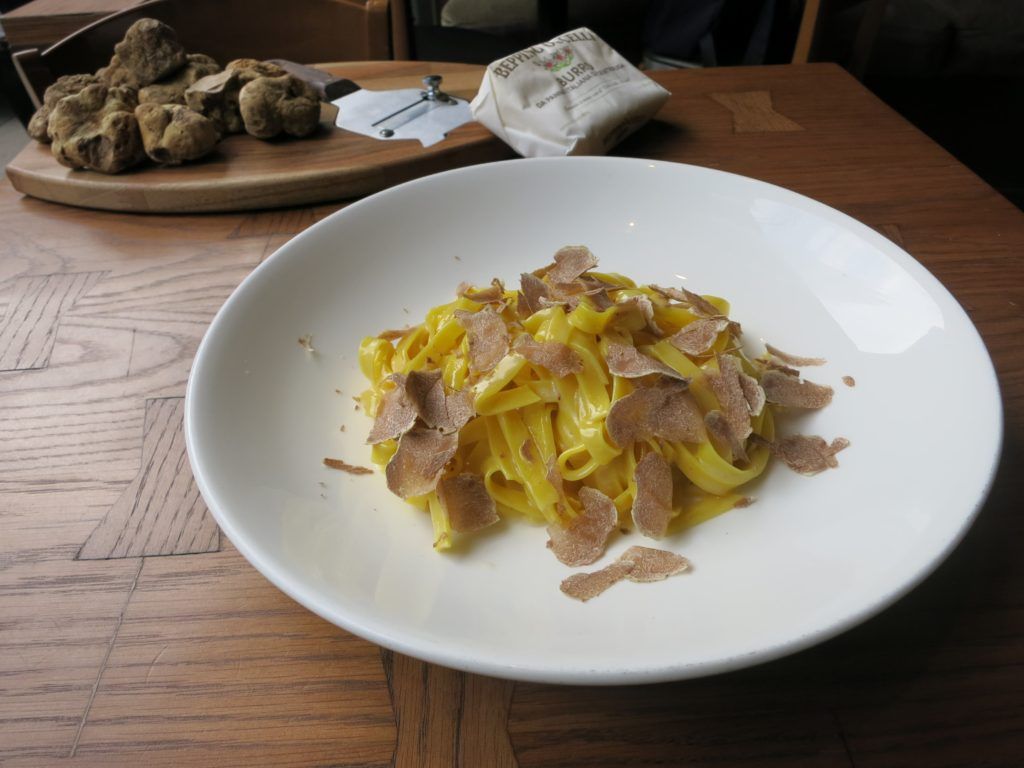 Price: Dishes start from HK$300.
Back by popular demand is DiVino's "no menu, no limitations, and no rules" approach to devouring truffles, where customers get to choose exactly how they want to savour their truffles. Whether it's scattered over a hearty pasta, sprinkled on a succulent steak, or incorporated in a dessert, the options are endless. For those who can't decide, the Italian wine bar will offer suggestions from a repertoire of signatures specifically created to spotlight the white truffle. These include beef tenderloin carpaccio paired with slow cooked organic egg cream, mâche salad, Grana Padano shavings and white truffle; and a dessert of warm Franciacorta sabayon, bourbon vanilla ice cream with white truffle petals.
DiVino, 73 Wyndham Street, Central, Hong Kong; +852 2167 8883
Giando Italian Restaurant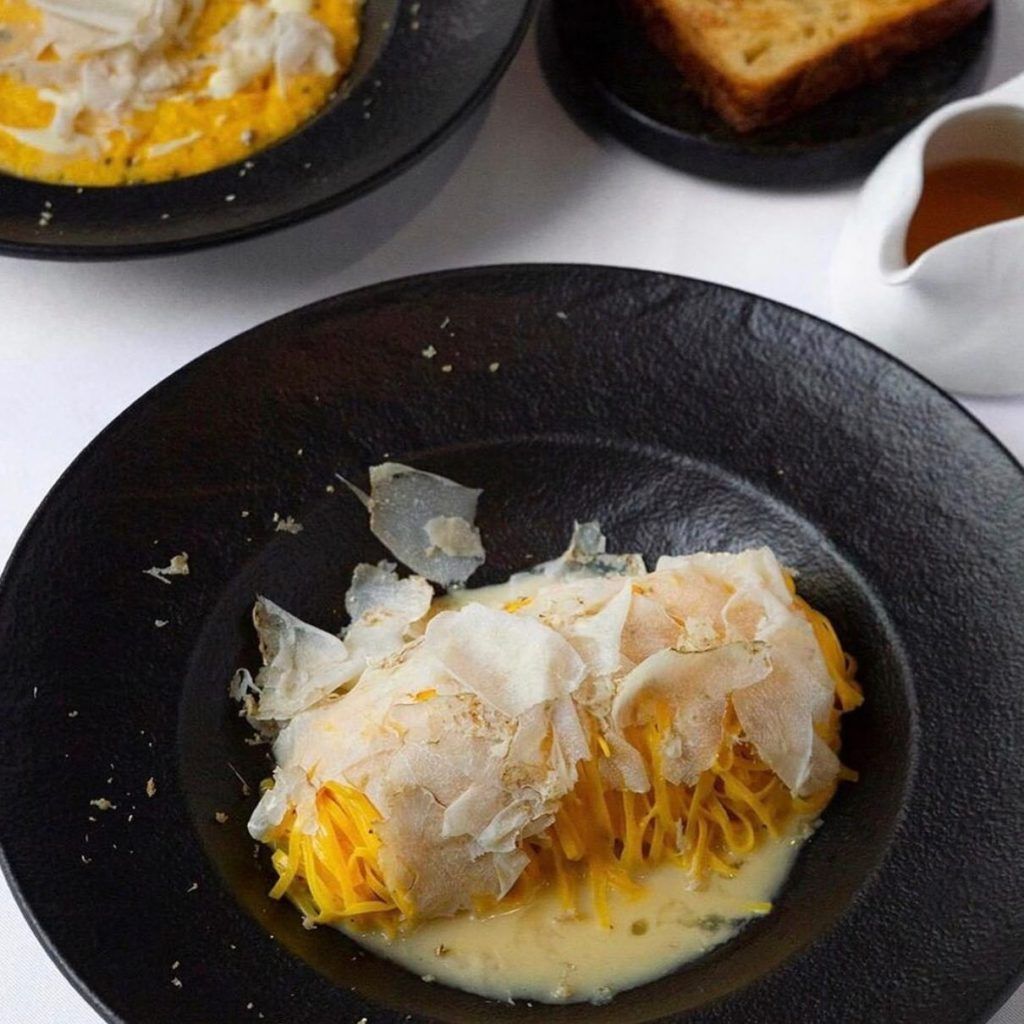 Price: Dishes range from HK$488 to HK$528.
White truffles take centre stage at Giando, which has rolled out several new dishes such as Tagliolini Al Tartufo Bianco — a homemade egg tagliolini soaked in chicken broth and cloaked with shaved white truffle — and potato gnocchetti covered in cheese fondue and white truffle. If you're an avid home cook yearning to get your own supply of the prized delicacy, Giando's sister supermarket Mercato Gourmet currently has fresh truffles in stock.
Giando Italian Restaurant, G/F, Starcrest Block 1, 9 Star Street, Wan Chai, Hong Kong; +852 2511 8912
Nicholini's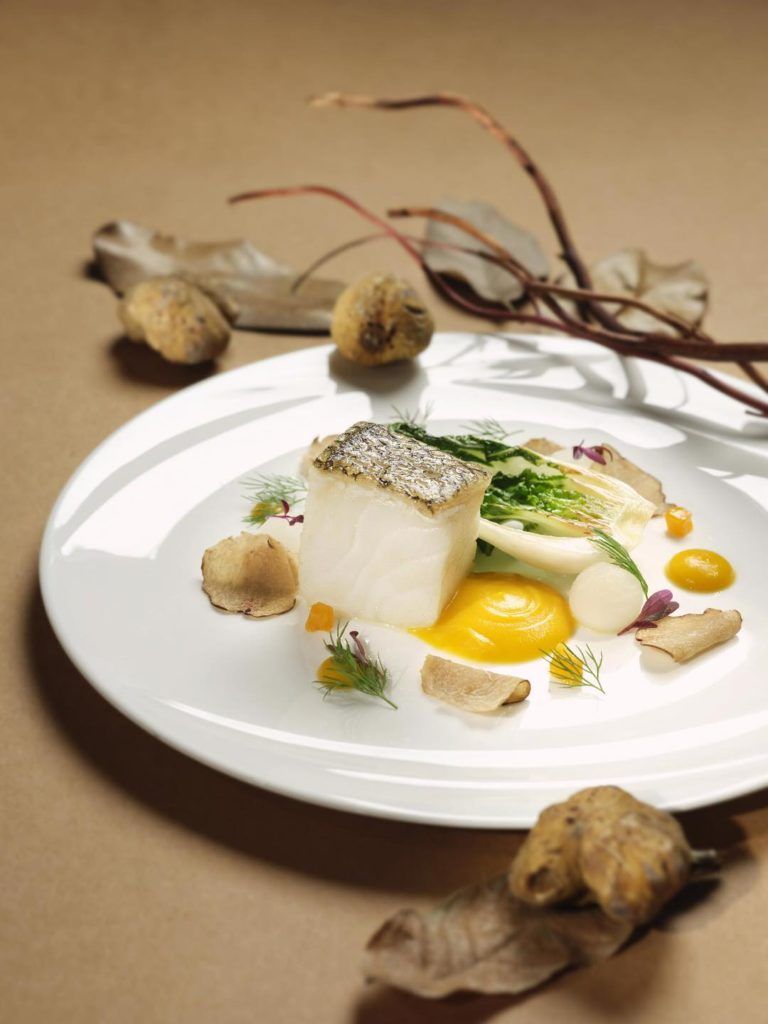 Price: Tasting menu ranges from HK$1,1688 to HK$2,020. A la carte dishes on the white truffle menu (served during dinnertime) are priced from HK$300.
An institution when it comes to white truffles in Hong Kong, Nicholini's autumn menu has returned year after year for its spot on delivery of Piedmontese dishes. This year, chef Riccardo has created a dinner tasting menu available in four, five and six courses and showcasing delectable options such as foie gras with Jerusalem artichokes, risotto with sausage and Barolo-veal sauce, and pan-fried cod fish with carrot purée — all deliciously crowned with shaved white truffle. Many of these special dishes are available a la carte, while the option to order truffles by the gram gives diners the freedom to enjoy as they please.
Nicholini's, Level 8, Conrad Hong Kong, 88 Queensway, Admiralty, Hong Kong; +852 2822 8801
Zuma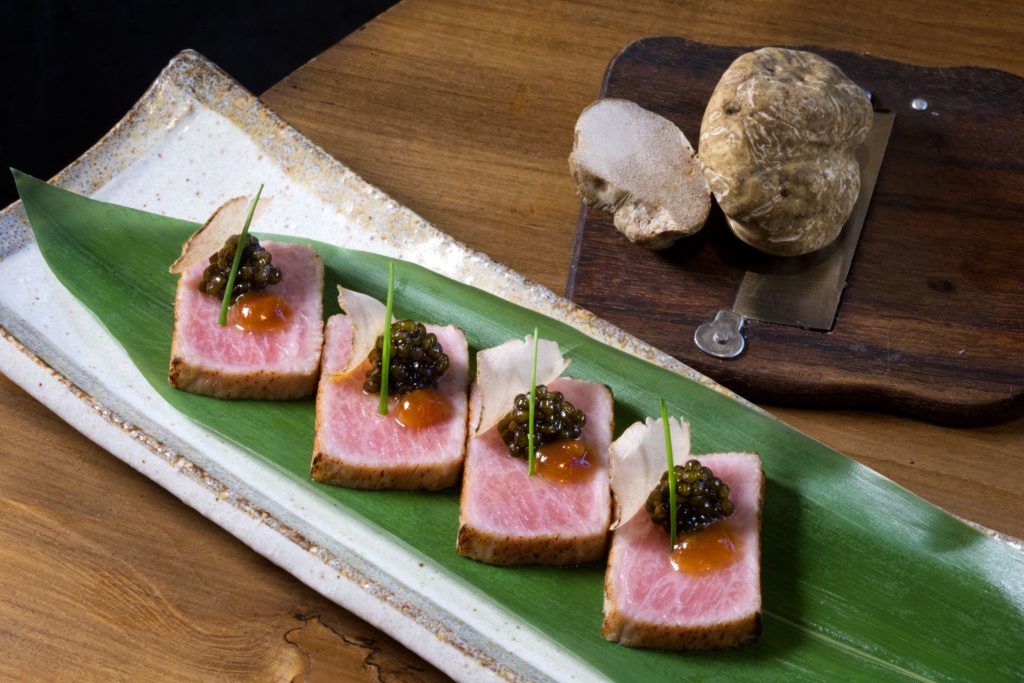 Price: From HK$280
When thinking of Italian white truffles, the first cuisine that comes to mind isn't usually Japanese. However, the team at Zuma has found innovative ways to bring regional flavours and textures together. A selection of six inventive white truffle dishes are created using fine Japanese techniques and ingredients. Tantalising truffled highlights include seared toro with caviar, thinly sliced sea bass with yuzu and truffle oil, and wild mushrooms on Kamameshi rice infused with truffle butter.
Zuma, Level 5 & 6, Landmark, 15 Queen's Road Central, Central, Hong Kong; +852 3657 6388
LPM Restaurant & Bar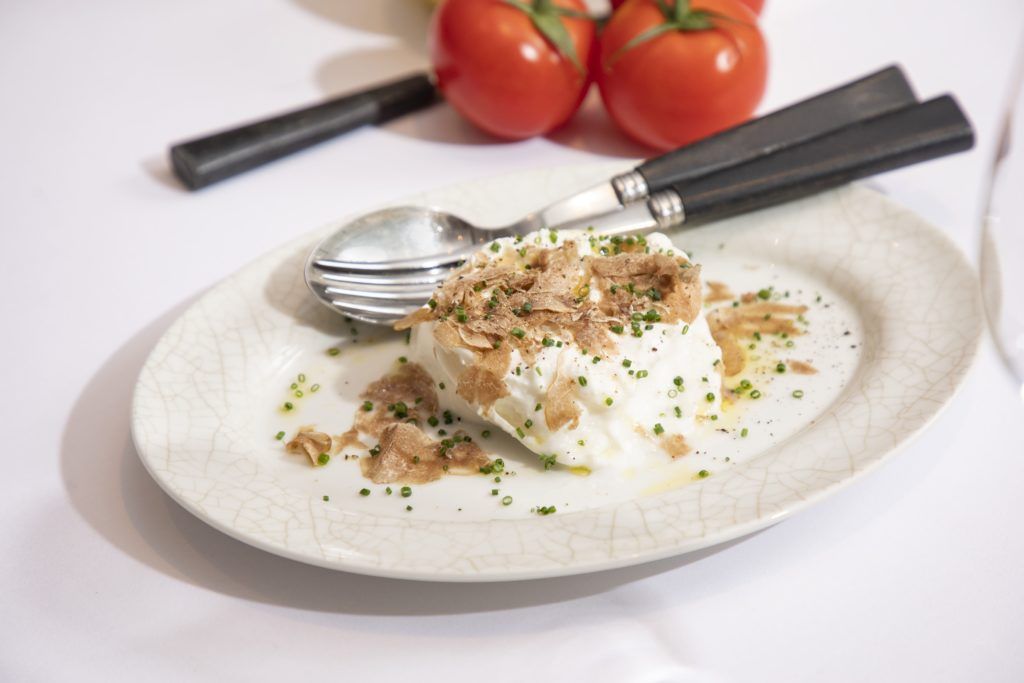 Price: Dishes are HK$838 each, Delicatesse cocktail is HK$110.
French Mediterranean spot LPM Restaurant & Bar embraces white truffle season with five new a la carte dishes and a cocktail — all incorporated with the earthy delicacy. These include a fluffy burrata garnished with white truffle, as well as rigatoni, gnocchi and linguine in cream sauce laced with truffle oil and speckled white truffle shavings. Wash these down with Delicatesse, the eatery's rendition of an Old Fashioned comprising Diplomatico Riserva Rum, East India Sherry and nut bitters, and elevated with truffle honey and a dash of date balsamic vinegar.
LPM Restaurant & Bar, 23-29 Stanley Street Shop 1, 1/F, H, Queen's, Central, Hong Kong; +852 6401 8247
Carbone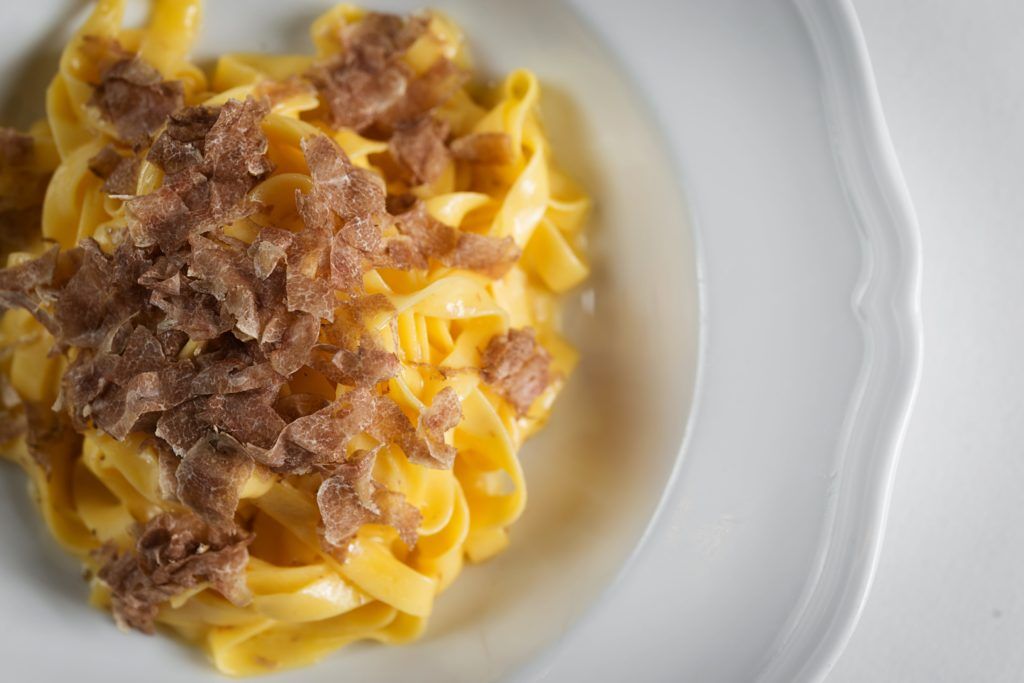 Price: HK$138 per gram. Dishes start from HK$498.
Another hotspot for white truffles in Hong Kong is Carbone, where guests get to select their preferred pieces, and decide if they want to savour the fungi whole or by the gram. The beloved delicacy stars prominently in several a la carte offerings: Freshly shaved over fettuccine, fluffy eggs on brioche, Carpaccio Piemontese and steaks, as well as turned into a butter for tortellini with sheep milk's ricotta and parmesan.
Carbone, 9/f LKF Tower, 33 Wyndham Street, Central, Hong Kong; +852 2593 2593
Associazione Chianti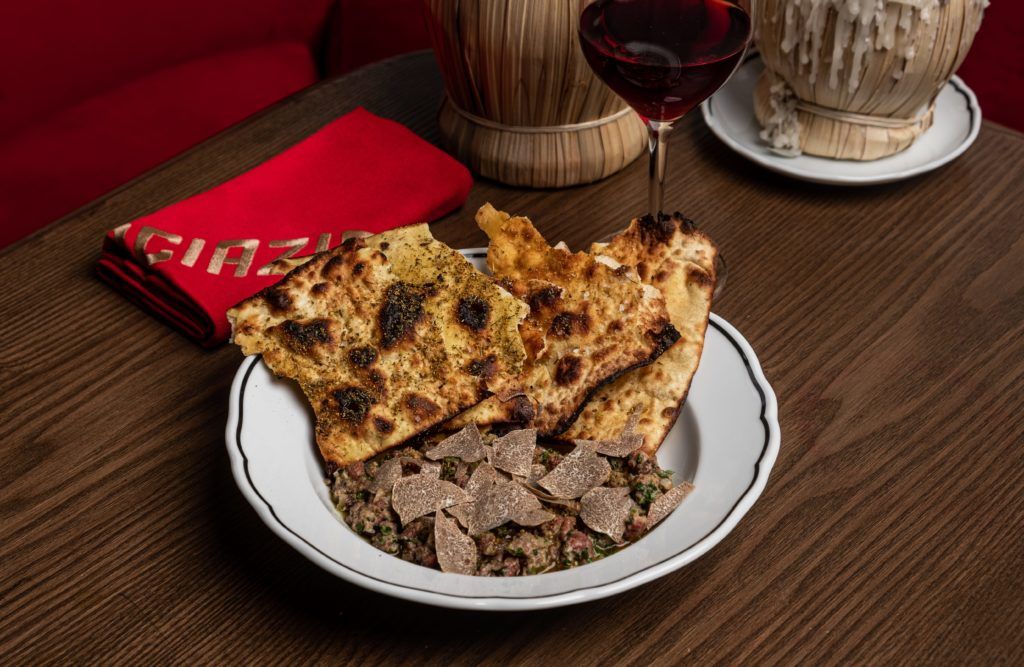 Price: From HK$108.
Over at Associazione Chianti in Wan Chai, guests can opt for Alba white truffle shavings to be added to dishes such as Carne Cruda (Tuscan steak tartare) and steaks. For the latter, the beef is prepared with truffle butter instead of the usual house-rub, before being bedecked with white truffle tableside. The restaurant has also introduced new concoctions such as tagliatelle with butter and diners' preferred amount of white truffles (the chef recommends two grams), and creamy truffle polenta with mixed mushrooms.
Associazione Chianti, 15 Ship Street, Wan Chai, Hong Kong; +852 3619 3360
Cucina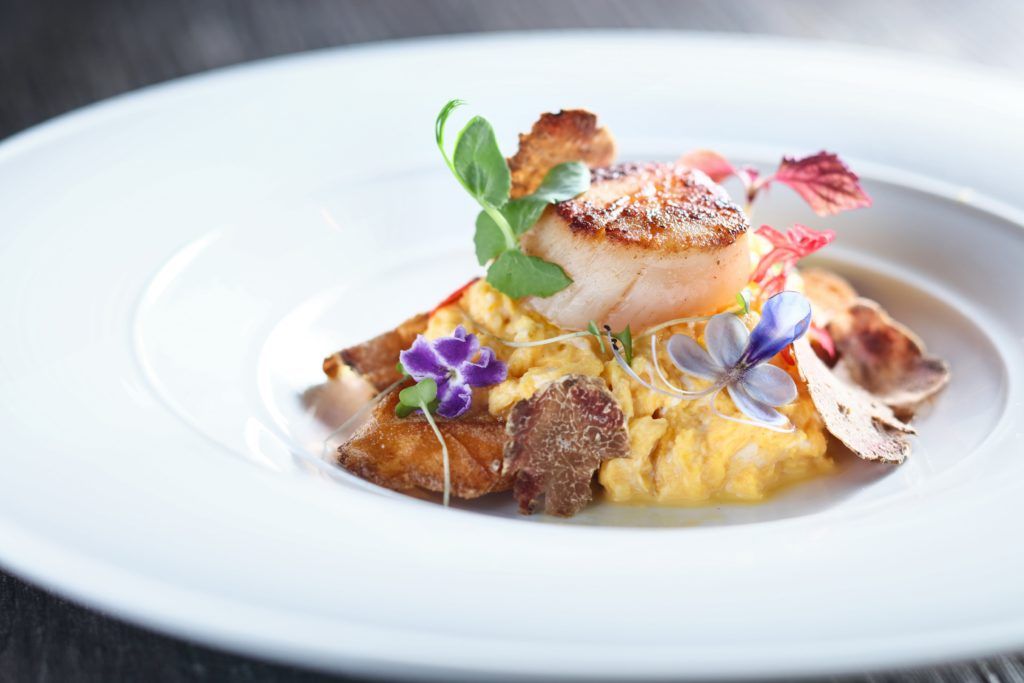 Price: From HK$288 to HK$588.
Indulge in six luxurious truffle dishes during lunch and dinner at Cucina, which is offering the delicacy until 10 January 2021. Its Taste of Luxury repertoire introduces truffle into the likes of Taiyouran scrambled egg with seared Hokkaido scallops, tagliolini with butter and Parmigiano cheese, and potato flan with soft-boiled egg and cheese fondue. Leave some room for dessert: The restaurant serves up an intriguing, aromatic white truffle ice cream with hazelnut sponge and truffle mascarpone.
Cucina, Level 6, Marco Polo Hongkong Hotel, Harbour City, Tsim Sha Tsui, Kowloon, Hong Kong; +851 2113 0808
LucAle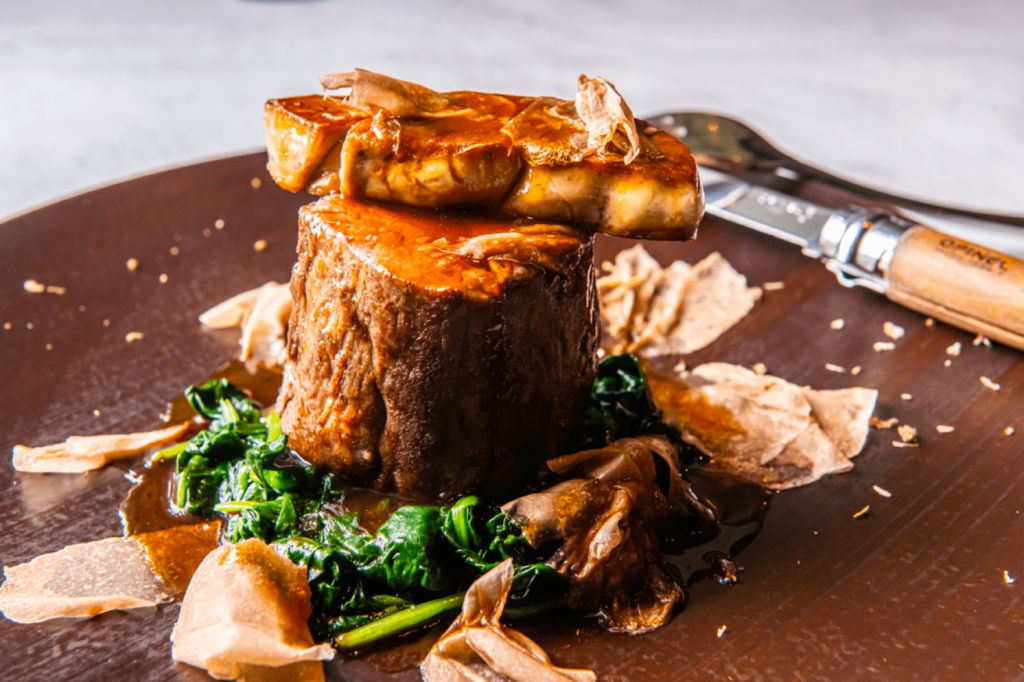 Price: HK$480 to HK$788.
LucAle has put together a special white truffle menu of four a la carte dishes, each boasting at least five grams of the treasured ingredient. Expect to tuck into mouthwatering options of beef tartare with horseradish mayonnaise, egg tagliolini, pumpkin cream with slow-cooked egg, and a decadent beef tenderloin teamed with foie gras. All of these dishes are generously showered with truffle shavings. For maximum enjoyment, add on the restaurant's recommended wine pairings, which are carefully curated to complement the earthy fragrance of the white truffles.
LucAle, Shop A, 100 Third Street, Sai Ying Pun; +852 3611 1842