Tucked away on one of the most popular streets in Hong Kong's SoHo in an unassuming building, the new dining room of Belon is as distant from its predecessor as it could possibly be. While the windows are covered in cobalt panels, the use of dark marble, grey and modernist elements give the new restaurant a very cosmopolitan atmosphere – a stark contrast to the bright colours, wooden details and large, street-level windows of the previous location, just a few hundred metres away.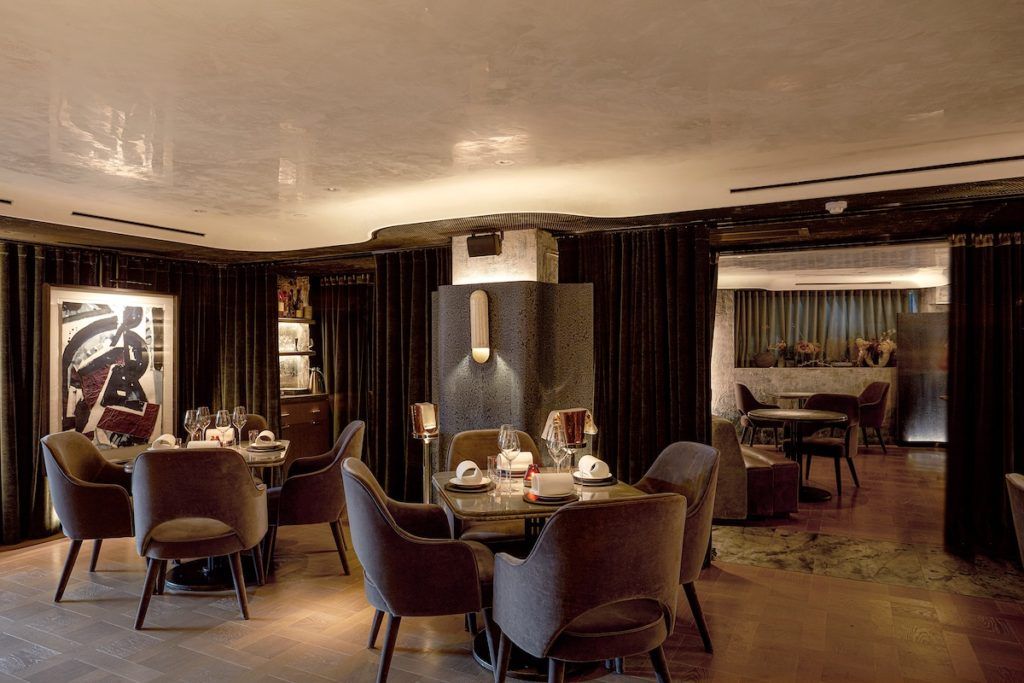 In its four-year-long tenure as one of the hippest restaurants in the city, Belon, which was born as a fuss-free, neighbourhood neo-Parisian bistro, exceeded expectations, garnering a Michelin star and a spot in Asia's 50 Best. Even more important, in a sea of French dining rooms, it's conquered the demanding palates of local and international foodies around the region.
After closing its door last October and the departure of Daniel Calvert from the helm of the establishment, new head chef Matthew Kirkley and wife Lauren, who serves as front of house, are leading the acclaimed restaurant into its next chapter.
"We have a new space and we have a new restaurant. However, we're still called Belon and we're trying to make this an evolution of what came before us, not totally trying to blow up the concept and create something new," Kirkley tells me. "Lauren and I are both big fans of the old Belon, we loved that restaurant. It was the first restaurant we ever ate at in Hong Kong, and Daniel Calvert's a dear friend of ours."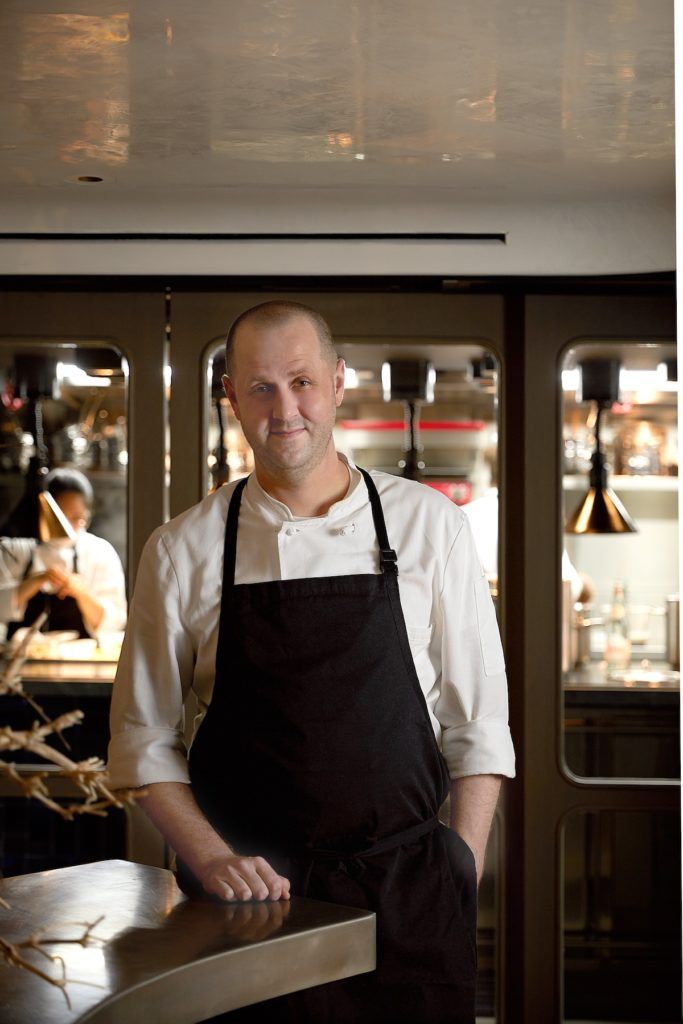 In the US, Kirkley, who comes from suburban Baltimore, began his culinary career as a teenager in a fondue chain restaurant. He then worked in some of the most prestigious French kitchens in the country – and the world. After becoming sous chef at Joël Robuchon, he led Chicago's L2o and San Francisco's COI to two and three Michelin stars respectively. Lauren, whose savoir-faire and charisma are evident after a few words, worked at the legendary French Laundry by Thomas Keller and Quince.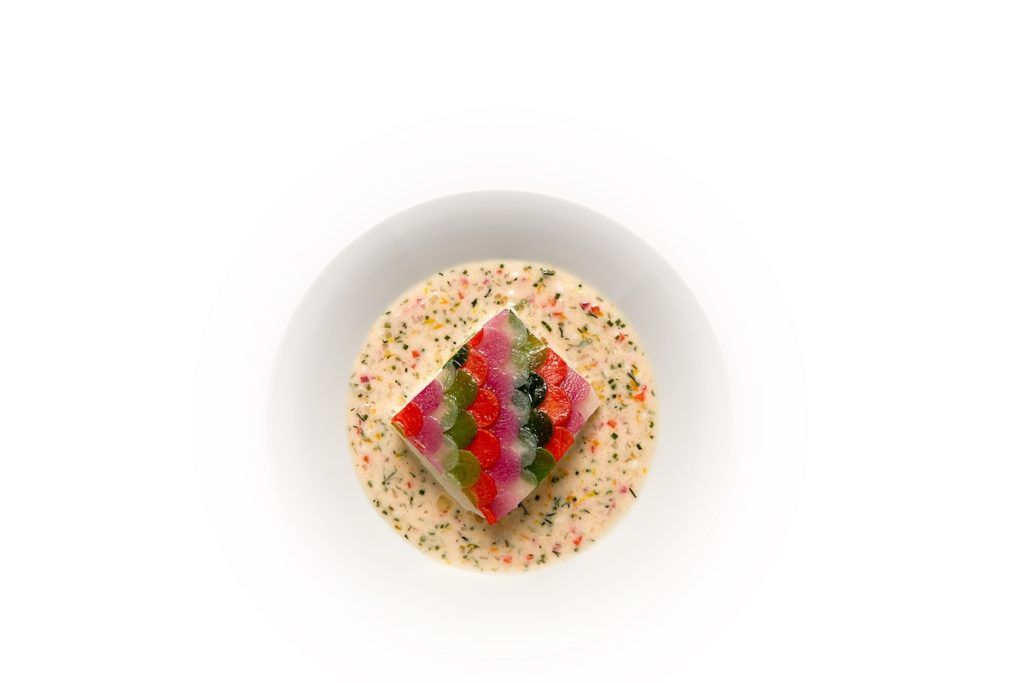 "I kind of fell into cooking, I was very attracted to the lifestyle behind it, like staying up late and drinking beer with the big kids. But being an avid reader, I quickly started spending a lot of time just picking up cookbooks, which was what changed everything," Kirkley explains. "The only hardship of moving to Hong Kong was the fact that we had to leave 8,000 pounds of books in the United States – that's how big the book collection is," adds Lauren with a laugh.
For Kirkley, it was Alfred Portale's Gotham Bar and Grill and the The French Laundry cookbooks, the big statements of American cooking at the time, which helped him realise that being a chef was a venerable profession, something worth pursuing.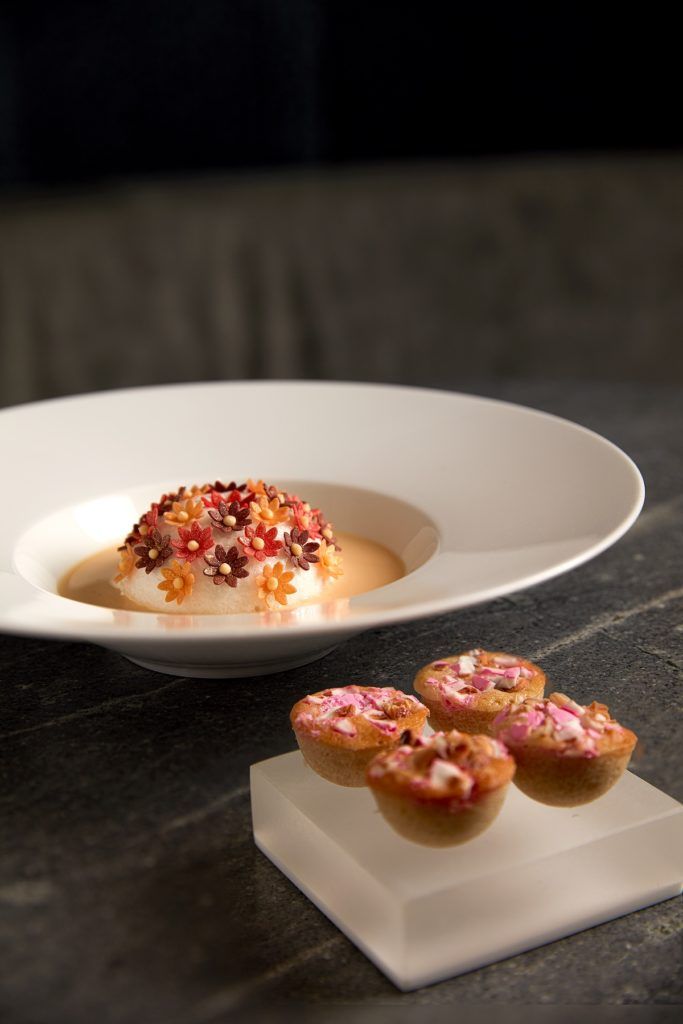 In Hong Kong, the couple are a breath of fresh air – even in such a crowded dining landscape. While the new Belon exudes elegance through its menu, service and plating, it's not formal. On the contrary, it's a sophisticated expression of conviviality and a result of years of experience outside of our city.
"It's easy to get a lot of influence from all the spectacular products and all the killer Cantonese cooking here in Hong Kong," Kirkley tells me, as we discuss the gastronomic direction of Belon. "I think that Daniel walked a really nice line of using Eastern products – the best of the best – in a particularly French context and I want to make sure that we maintain that identity, instead of falling into the dangerous waters of fusion, where it gets muddy pretty quick."
we have a new space and we have a new restaurant. However, we're still called Belon and we're trying to make this an evolution of what came before us

Matthew Kirkley
During my first dinner at Belon 2.0, this attitude shines through in creations such as pigeon Pithivier, a medium- rare pigeon breast enveloped in a buttery pastry crust and a reinvigoration of a dish that contributed to the restaurant's glory with decadence and minimal plating. Or Kirkley's homage to the chefs that shaped him: turbot with beurre Cancalaise, which shows both the extent of this mastery in artful plating and the creation of memorable sauces – the very centre of a quintessentially French experience.
In true Parisian style, and as a subtle reminder of the global expertise the restaurant is a result of, the meal begins and ends with pungent flavours. The savoury petit four-style appetiser, for example, includes gems such as a savoury stroopwafel, composed of thin carrot wafers filled with dill pistou, an ode to finesse and the herbaceous scents of the French countryside. At the other end, the modern île flottante with almond and caramel, a pillowy Swiss meringue dome set afloat on a bed of brandy- infused crème anglaise, is jubilantly decadent.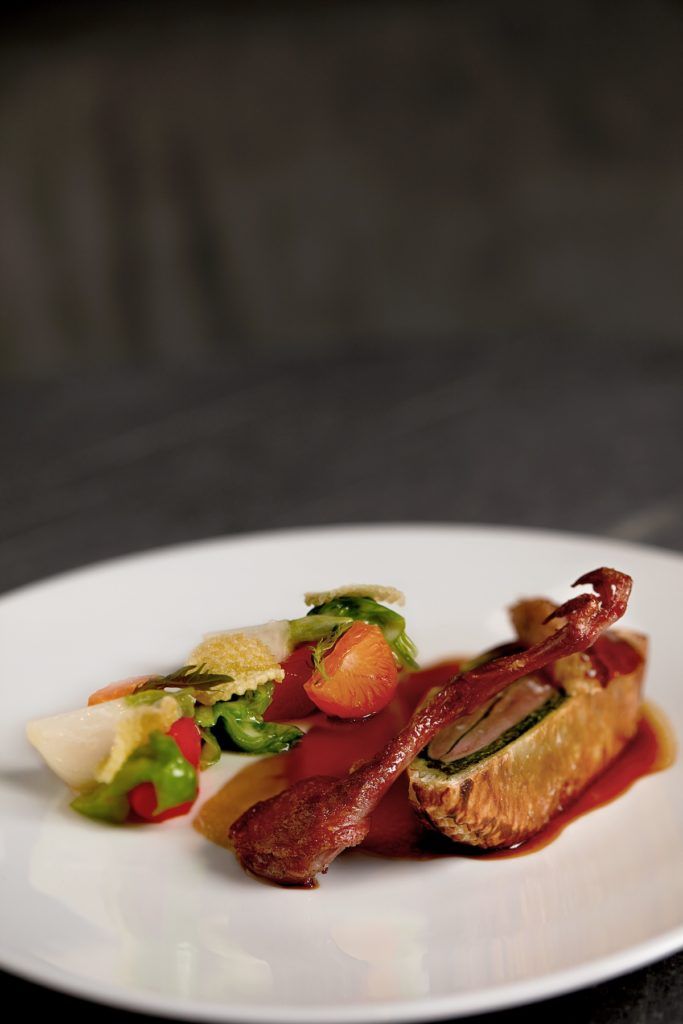 When I ask the Kirkleys what it was like to move to Hong Kong with their children in 2019, they're both visibly excited to talk about their new home. "If we were in the US, I wouldn't be able to work at all – we have three kids and we couldn't afford childcare, so being here allows me to work," says Lauren. "We've always been quite taken here, the infrastructure, the safety and the dynamism of the city – it's just a night and day difference from what we're used to," adds Kirkley.
Ultimately, the city, with its flavours, products and heritage, has also impacted Kirkley as chef. "I'd never think of putting a chicken on a fine-dining menu back home, because it's just a waste of time with American chickens, but I've kind of shifted around to what my priorities are here," he says. "We genuinely feel so lucky – I mean, we'd have felt lucky without the pandemic, but to open this restaurant now, it's a privilege."