There are plenty of foods endowed with festive meanings during Chinese New Year, and if you're Cantonese, one important dish that's sure to make an appearance is Poon Choi.
Poon Choi, or Chinese casserole, is essentially a basin filled with a variety of foods – usually of the fresh kind, and most definitely the luxurious kind. Poon Choi consists of many layers of different ingredients, such as beef, abalone, ginseng, crab, mushroom, dried shrimp, among many others, slowly braised over a stove for many laborious hours to achieve the desired taste and texture. Stemming from the New Territories and dating back as early as the 15th century, this traditional family-style dish is an essential on any dinner table at home during grand celebrations, intended to be shared communally.
To help you prepare for the Year of the Rabbit festivities, we are listing the best places to get Poon Choi this Chinese New Year.
The Best Poon Choi in Hong Kong for Chinese New Year 2023
Duddell's Hong Kong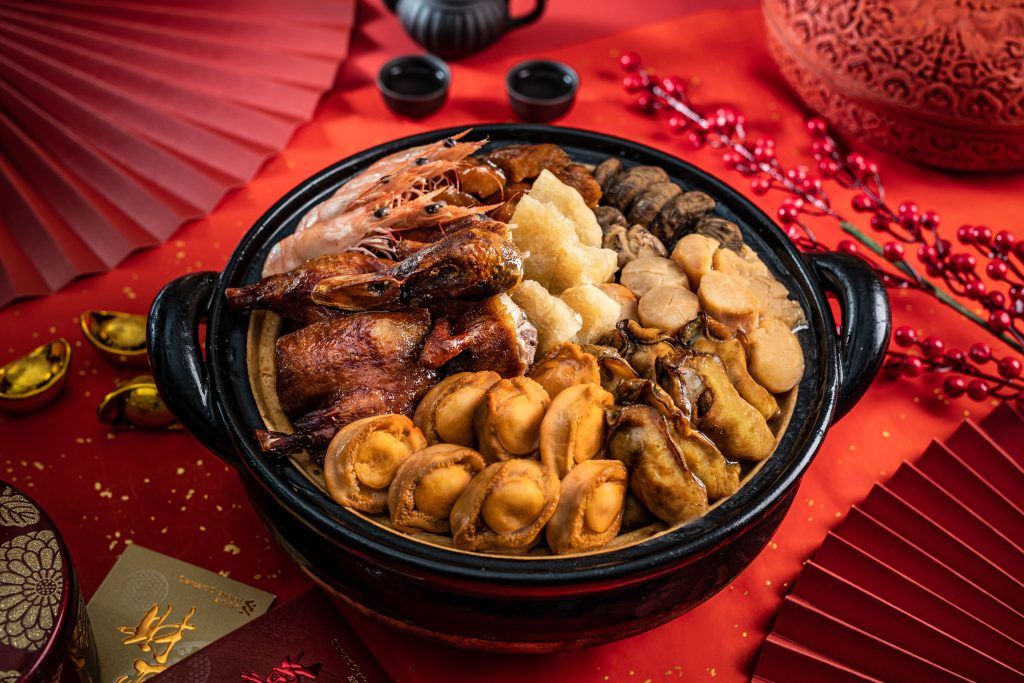 For those who wish to dine in the comfort of their homes, the one-Michelin-starred Duddell's Hong Kong introduces the takeaway Chinese New Year Poon Choi, with choices for Deluxe and Premium version for 8-12 diners. Conceived by Executive Chef Yip Kar On, the casserole comprises of meticulously prepared and layered ingredients ranging from braised Abalone, braised semi-dried oyster to braised sea cucumber and shiitake mushroom, among many others.
So don't miss this chance to feast with family and friends over this hearty and traditional cuisine. Order in advance from JIA Everywhere and pick up at Duddell's Hong Kong between 17th and 21st January.
Four Seasons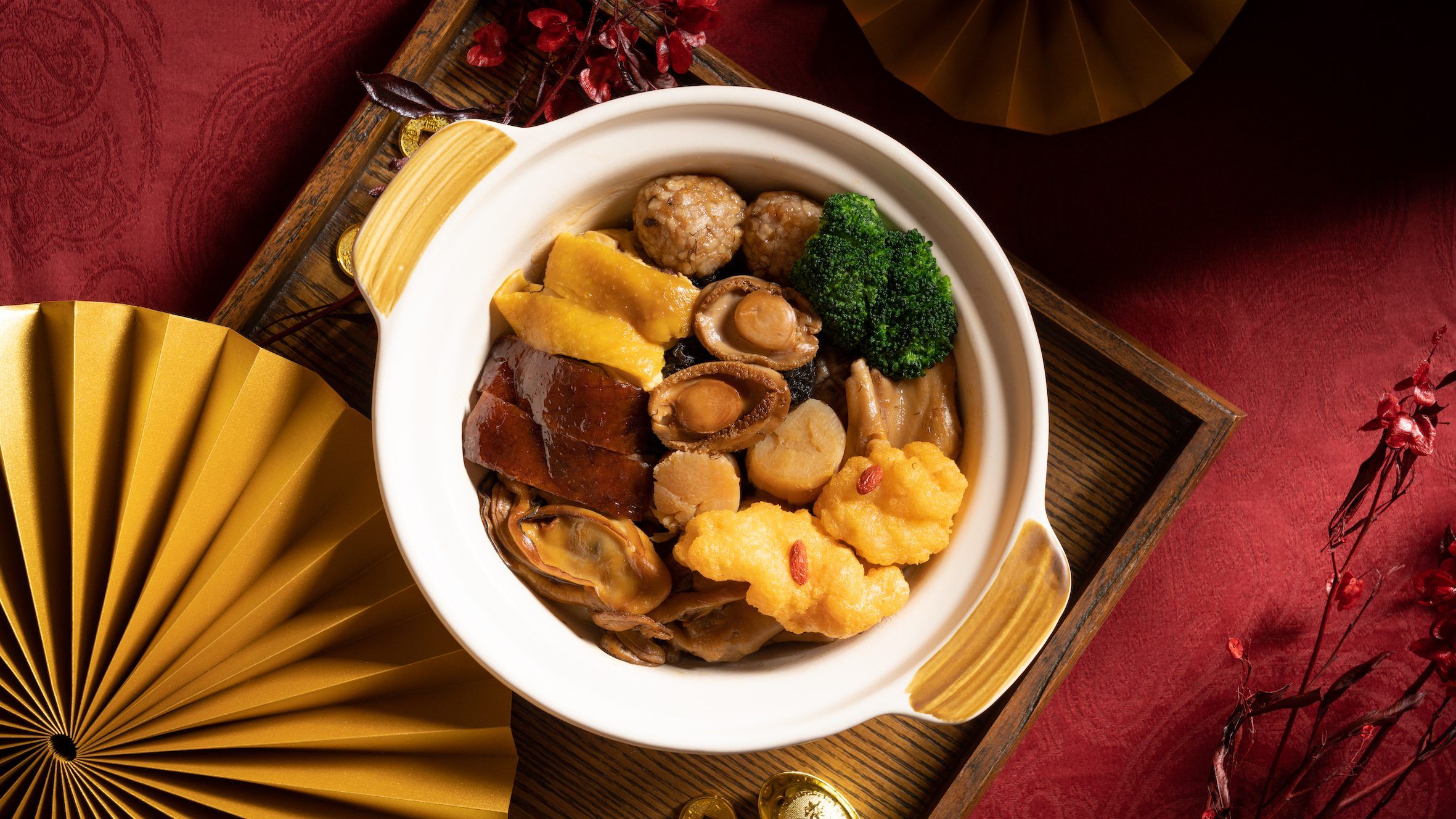 To mark the Year of the Rabbit, known as the luckiest animal in the 12 Chinese zodiacs, Chef Chan Yan Tak introduced the Four Seasons Poon Choi as a treat for sharing good fortune and blessings.
The Poon Choi boasts an impressive selection of 16 ingredients including dried fish maw, South African abalone, dried scallops, and Chinese mushroom. Barbequed "siu mei" delicacies include roast goose and poached chicken from three-Michelin-starred Lung King Heen, topped with stir-fried salted egg yolk shrimp, which feature a festive gold colour.
Reserved this time-honoured traditional communal feast for this time of year, as always. The Four Seasons Poon Choi will be available to order online from January 10th, 2023.
Yat Tung Heen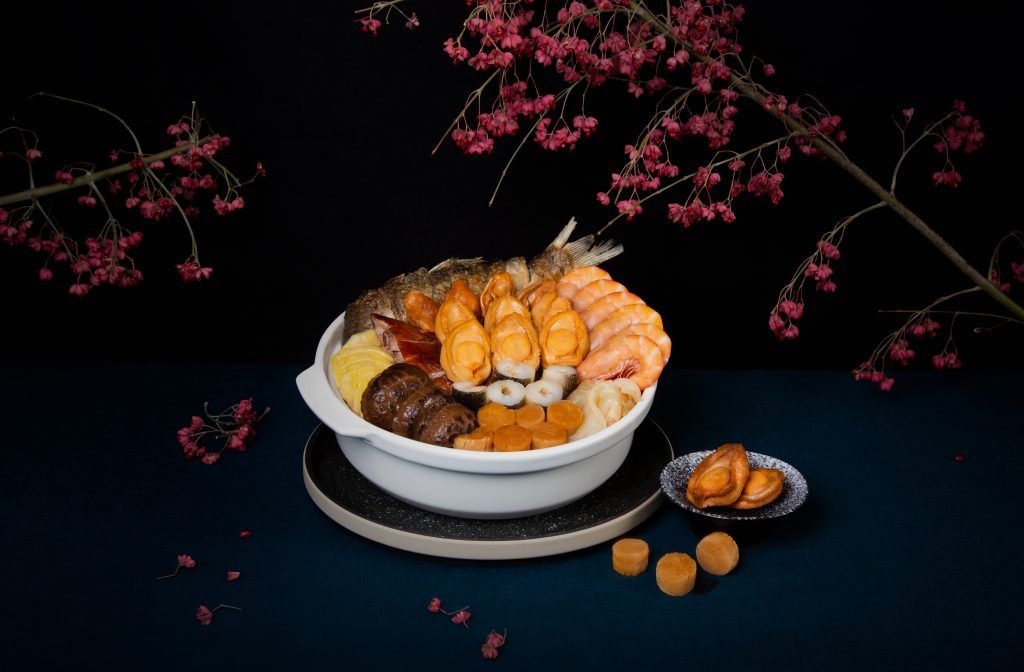 The renowned Cantonese restaurant Yat Yung Heen honours the century-old tradition of auspicious big bowl feast with its exclusive Deluxe Abalone Poon Choi. The warming Chinese New Year special packs in layers of all the sumptuous suspects of the traditional casserole – abalone, ocean-fresh prawns, dried oysters, delicate sea cucumber, fish maw, roasted goose and auspicious marinated chicken. Indeed, a perfect Chinese New Year sharing pot that brings family, friends and culinary tradition to one table.
Order available online now.
Reserve A Table @Yat Tung Heen Here
Man Ho Chinese Restaurant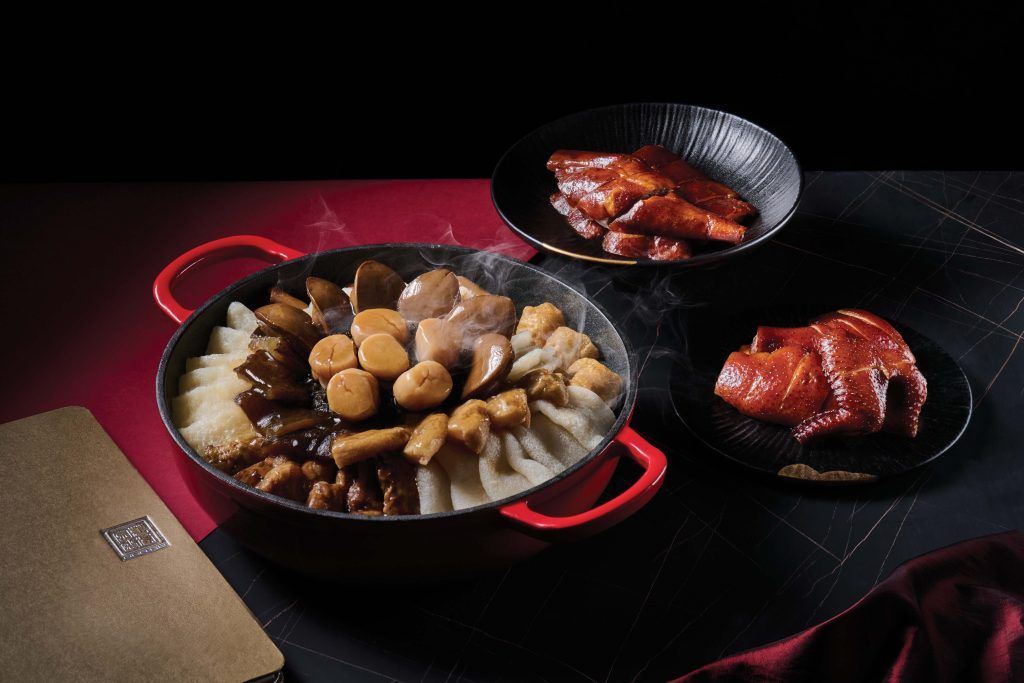 Among other delectable festive culinary creations, as always, the Michelin-starred Man Ho Chinese Restaurant is welcoming the Year of The Rabbit with an auspicious takeaway Poon Choi. The treasure pot serving six to eight persons is brimmed with 18 luxurious and nourishing ingredients from tiger prawn with shrimp roe, 33-head South African abalone, to black sea moss, goose web and whole dried scallop. The Poon Choi also comes with a homemade braised abalone sauce and is served in a reusable cast iron pot, which can be reused in your kitchen afterwards.
Available for pre-order now via JW eShop.
Reserve A Table @Man Ho Chinese Restaurant Here
Jiangsu Club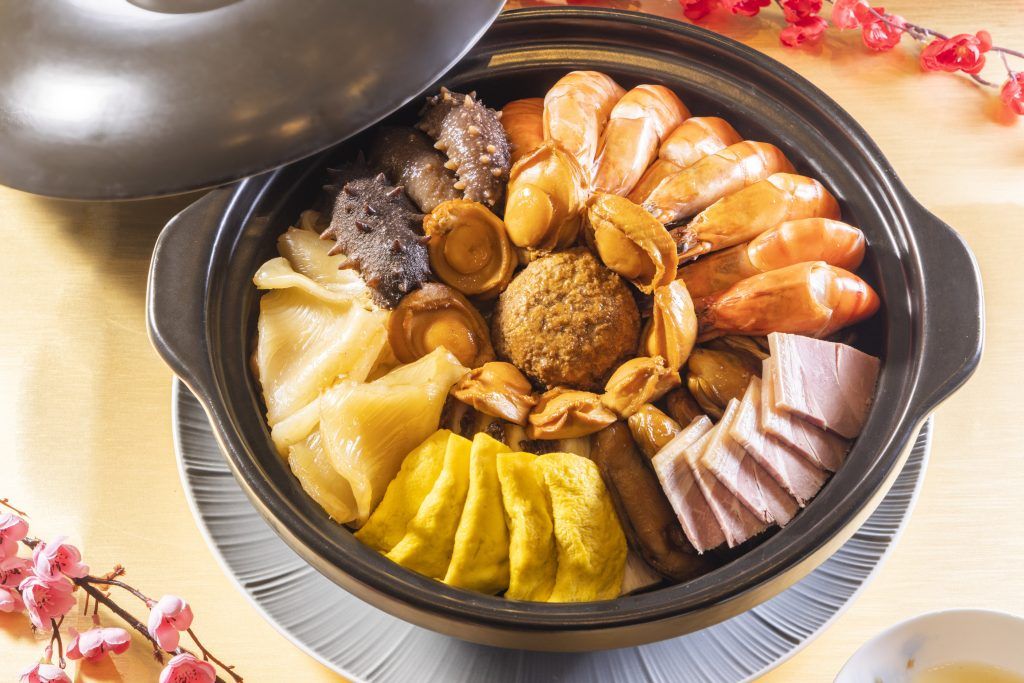 What the Jiangsu Club is presenting for Chinese New Year is in its name – the Jiangsu Prosperity Pot may be slightly different from what you are used to. It's a Su iteration of the Hong Kong Poon Choi, similarly endowed with blessings of wealth and prosperity.
In addition to symbolic ingredients such as braised fish maw, abalone, dried oysters, Japanese sea cucumber, the 16 premium ingredients in the pot feature a variety of handcrafted Jiangsu specialties, including braised meatballs made with iberico pork, Hangzhou pork belly made using the house-made brine, and Shanghainese salted meat marinated with the chef's homemade secret sauce. The pot is prepared with its signature rich and luxurious golden chicken broth base – a Jiangsu interpretation of the Guangdong poon choi.
Order now for a taste of Poon Choi of some Su flavor. Early bird special price applies before 15th.
Reserve A Table @Jiangsu Club Here
T'ang Court at Langham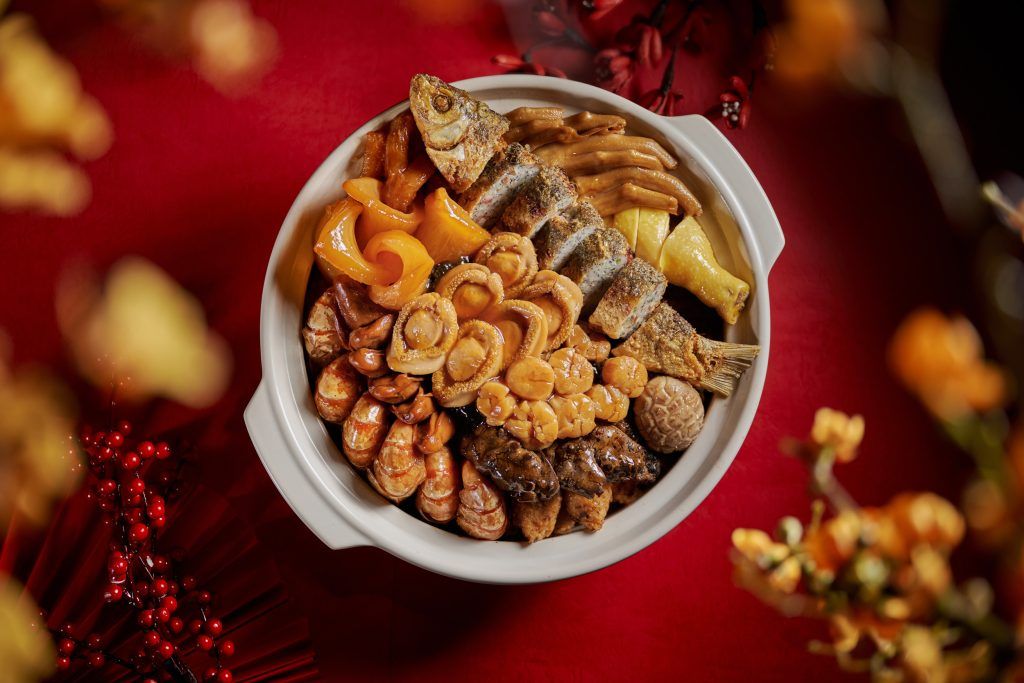 Celebrate in style and indulge in the New Year Prosperity Poon Choi from three-Michelin-starred T'ang Court, as it elevates the perennial favourite Poon Choi with auspicious ingredients such as ten-head abalone, fish maw, dried oyster, conpoy, sea cucumber, to become worthy of the restaurant's three Michelin star accolade.
The Deluxe Abalone Poon Choi is prepared with other heart-warming delights, including black mushroom, fresh prawns, goose web, marinated chicken, pork belly, taro, radish, bean curd skin and sea moss. Presented in a classic clay pot, it is a generous feast that can feed four to six persons. Add-on options for additional ingredients are available, as well as other traditional specialties including Chinese puddings.
Available for takeaway order from 13th to 29th January 2023.