Thought the gifting season was over after Christmas – not quite. Lunar New Year festivities are just about to begin and with it, hello, red packets! Hello, CNY puddings! Hello, to a full week of family and friend visits and endless hours of mahjong, eating and imbibing.
With the Year of the Rabbit symbolic of a year of luck, optimism and wit – the rabbit is said to be the luckiest of the 12 animals of the Chinese Zodiac after all – we think this time of the year, the more ingenious the gift, the better.
Our parents taught us never to show up at a party empty-handed so we're showing up with the below. No more boring biscuits and oranges, please.
Here are all the hampers, gift boxes and creative offerings that we think will make the best presents this Chinese New Year.
Nespresso X Angel Chen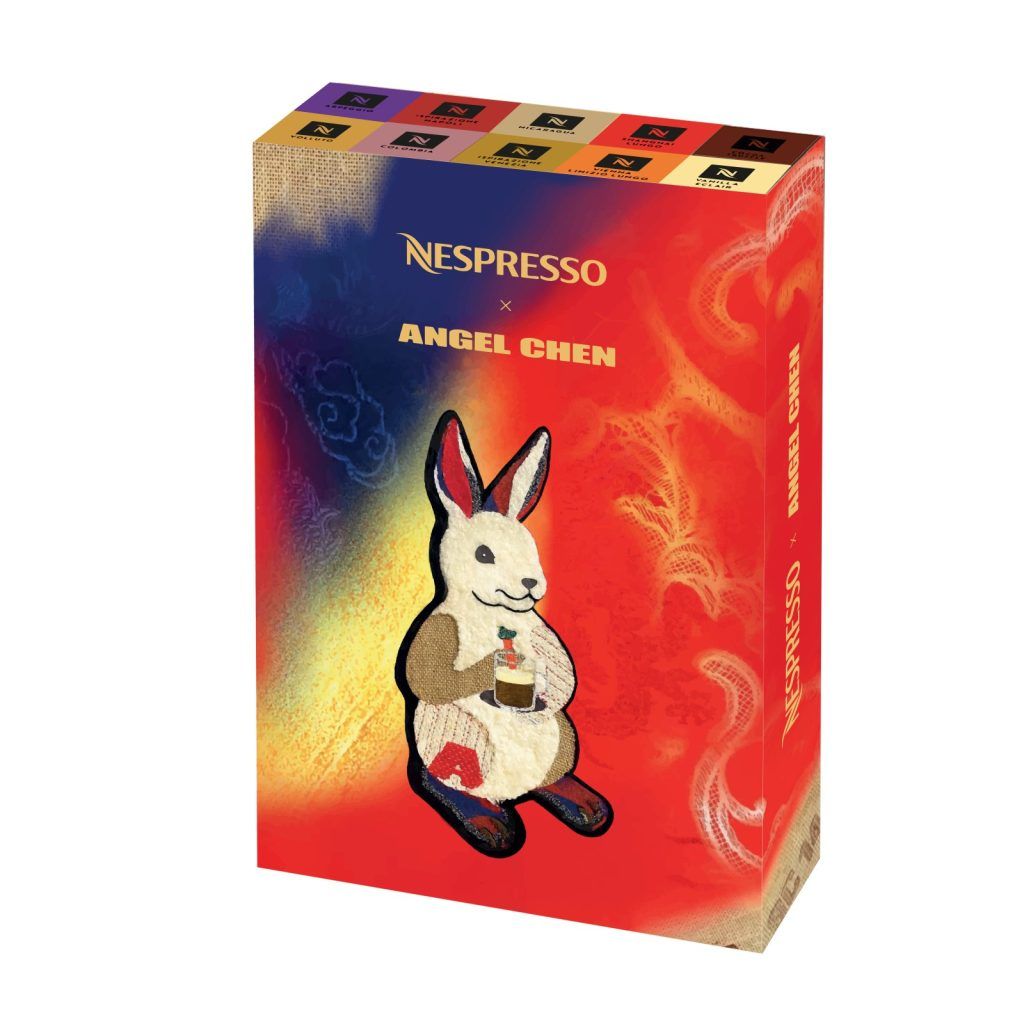 Nespresso's "Patchwork Rabbit" collaboration sees the coffee brand partnering with talented Chinese designer Angel Chen, who brings her fun patchwork textures, signature upcycled materials and fun colours to this year's Spring Festival offerings.
The Nespresso x Angel Chen Lunary New Year 2023 Assortment Pack includes a special selection of five or ten original coffee sleeves, packaged in Angel Chen's exclusive design with the patchwork rabbit motif. Other releases in the collaboration include coffee machine gift packs, nomad travel mugs, pouches, chopsticks and red packets, all dressed up in prosperous red and gold to welcome the new year.
Fortnum & Mason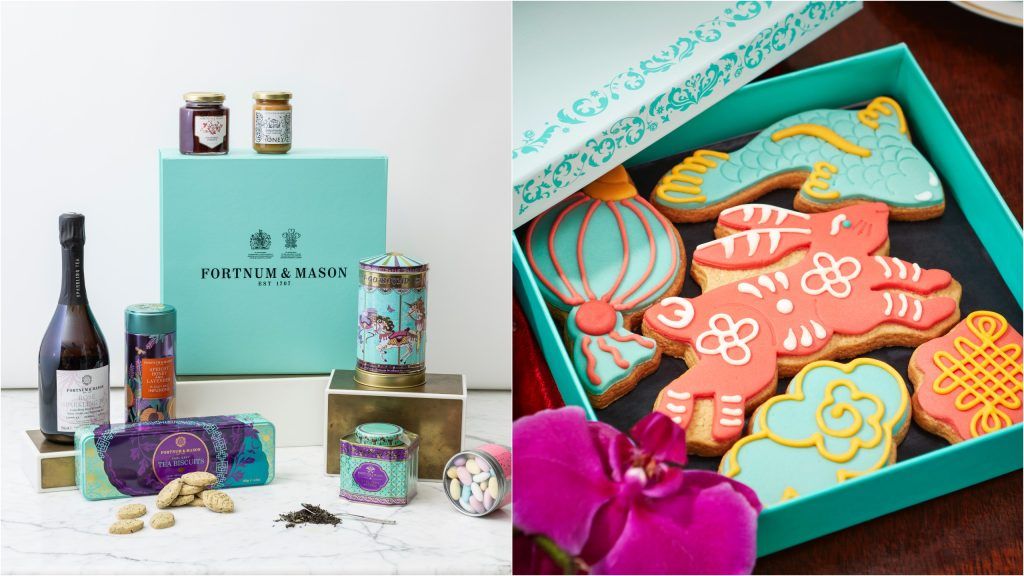 Fortnum's has been bringing people together since 1707, so who better to turn to for gift ideas during the most highly celebrated event of the year? Choose from four gift box ideas that include Fortnum & Mason's delightful range of loose-leaf teas and butter cookies, honey, jams and more, including the Health and Optimism box, the Joy and Celebration box, the Wealth and Prosperity box, and the Harmony and Love box (pictured). Also, who can say no to these beautifully crafted Year of the Rabbit iced biscuits? The perfect nibble to share with the whole family.
Available at Fortnum's K11 MUSEA Flagship Store
Charbonnel et Walker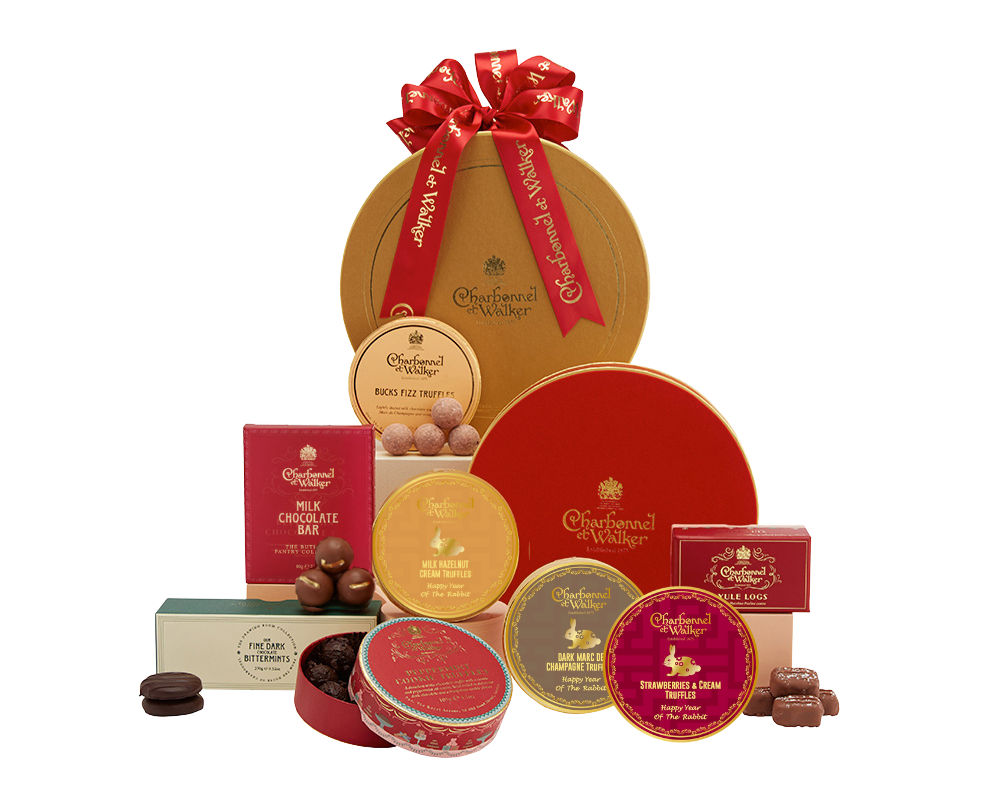 Create your own bespoke Lunar New Year Hampers with Charbonnel et Walker's staff, who are well-versed in the British chocolatier's wide-ranging profile of flavours to put together the perfect gift for your loved ones. Each hamper is finished with satin ribbons and cased in chocolate boxes of red and gold.
Chilli Fagara CNY Hamper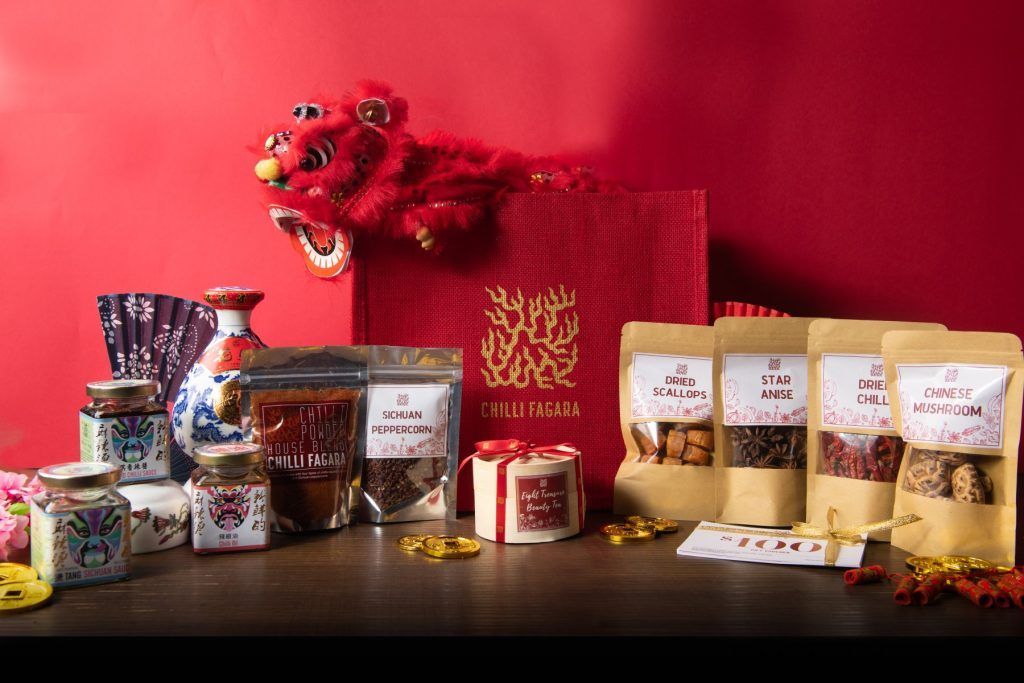 We admit we don't usually think of Sichuan when it comes to Chinese New Year, but come to think of it now, why not? We love our XO sauce with our turnip cakes, so why not ramp it up with Chilli Fagara's range of fiery, spicy, Jacked Chilli Sauce (with premium chillis and jackfruit) and Chef's special Tang Sauce? Chilli Fagara's premium hamper makes for a delicious gift, full to the brim of Sichuan delicacies and elevated Chinese ingredients, including luxurious Chinese mushrooms, Sichuan peppercorns, aforementioned sauces, Sam Seng 30-year Shaoxing wine, and an Eight Treasure Beauty Tea specially curated by Chef Chan herself.
Eatology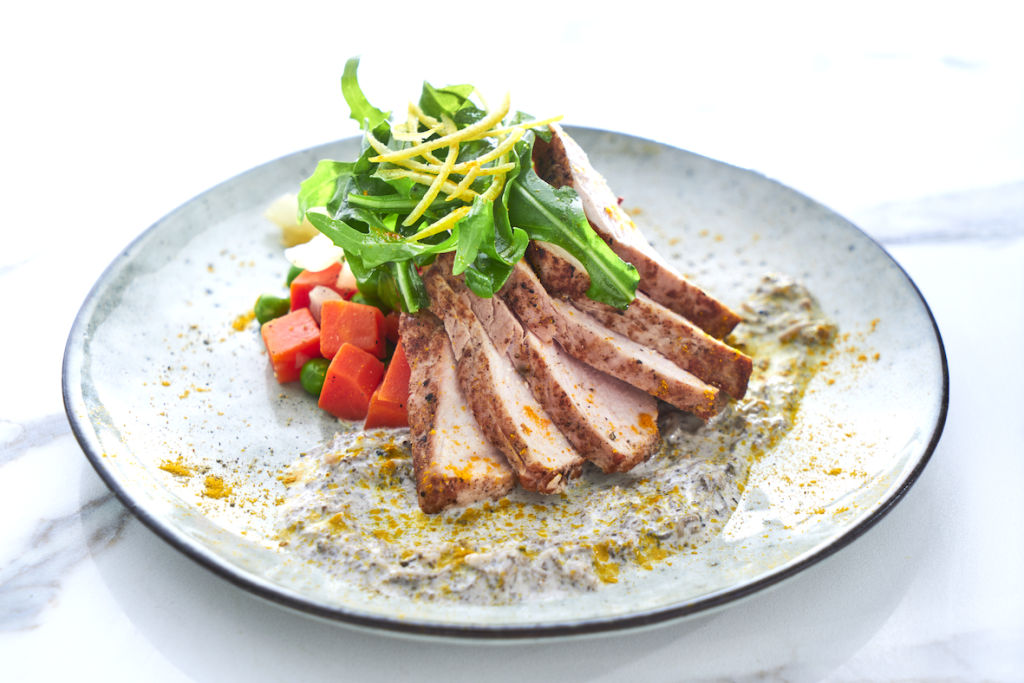 Speaking of New Year resolutions, the most popular aspiration – eat healthier and get fit – is also oftentimes the easiest goal to lose sight of. So why not think ahead and send your loved ones this "gift", and give them meal plans that are made to support their health and wellness? Coming in just at the right time as our resolve wears thin, Eatology is offering a premium range of meal plans, including Gluten Free Low Carb, Ketogenic Diet Light and Mediterranean. They'll take care of your nutrition so you don't have to.
Vive Cake Boutique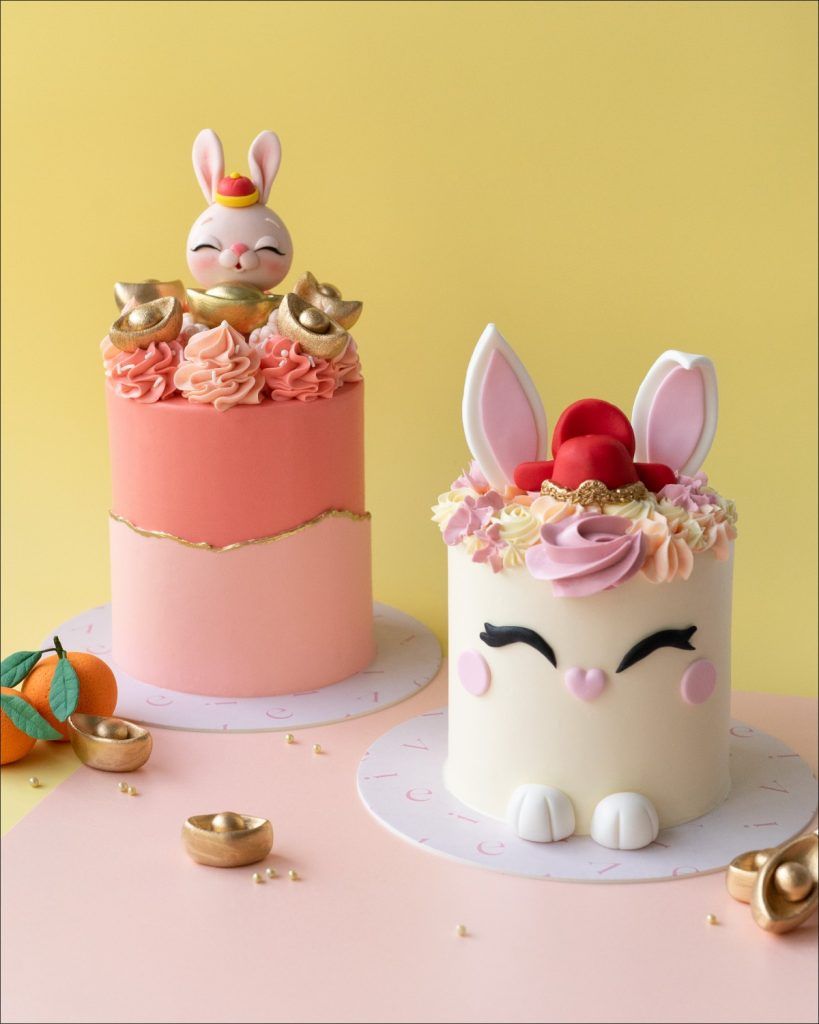 Vive Cake Boutique's spectacular cake creations are sure to bring a smile to everyone's face. Lovingly created by founder and cake designer Vivien Lau, the Prosperity Wish cake (left) sees an adorable rabbit dressed up as the God of Wealth, while the Bunny Blessings (right) is downright cute with fluffy white paws and rosy pink ears.
Hennessy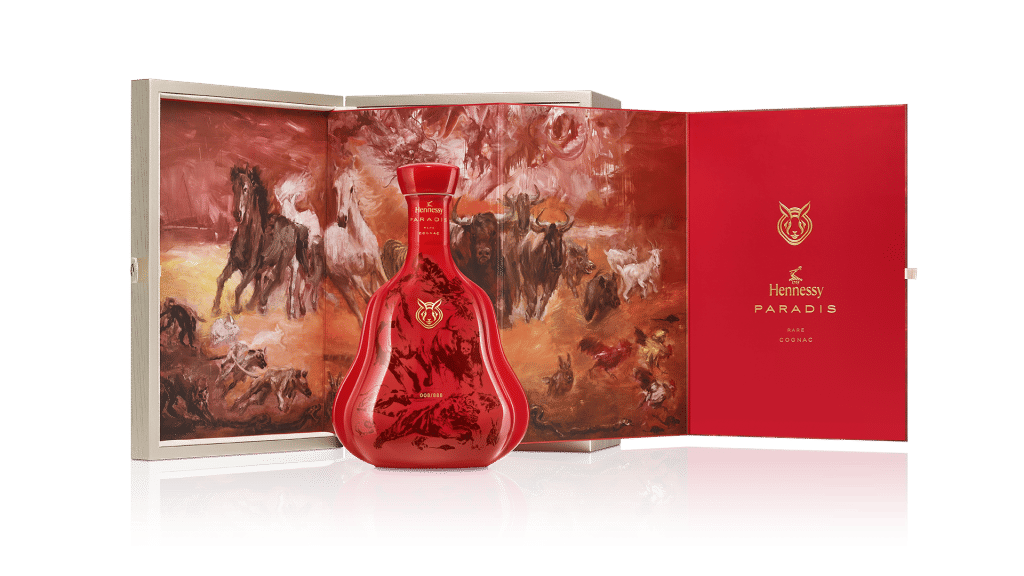 Think about sending out a gift that carries the meaning of "Together, we go further"–ideal to pass on your best wishes and promises to your loved ones in the upcoming New Year. Collaborating with celebrated artist Yan Pei-Ming, Hennessy features its limited Lunar New Year editions of Hennessy V.S.O.P, Hennessy X.O with his artwork The Great Race. The twelve Zodiac animals' spirited race toward new horizons symbolises hope, carrying a promise of forward momentum. After finishing the cognac, let the carafe remain a treasured keepsake–when holding the bottle up to sunlight, appreciate the various hues painted by the light as suggested by the artist.
Available across major retailers.
Lululemon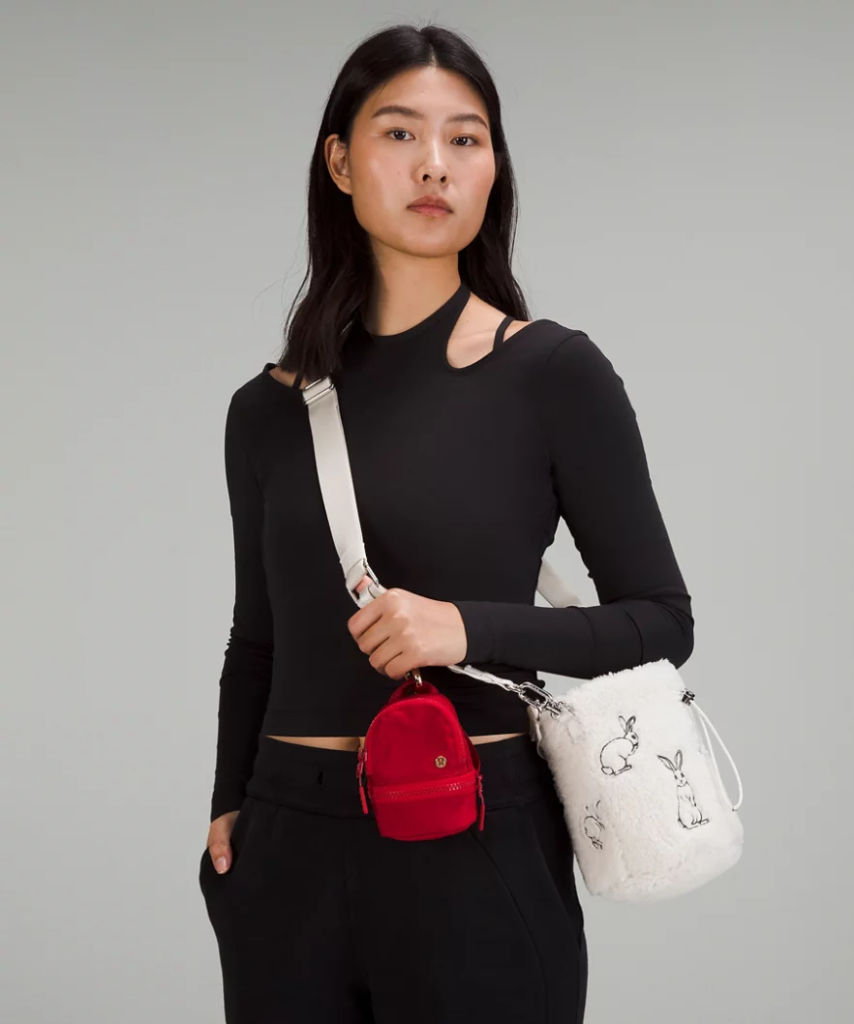 Joining in the festivities, Lululemon launches an adorable Lunar New Year limited-edition capsule collection. Bunnies adorn signature items like the Align Tank Top and Wunder Puff Down Jacket, accompanied with other best-sellers all tinted in a customary shade of red. Arm yourself with the buttery comfort of a pair of ruby leggings (and maybe some red undies if you listen to grandma's wise words) and win big at the family mahjong showdown!