One of the most powerful human senses is the sense of smell. Different scents conjure up specific memories and experiences. For example, a whiff of chocolate could trigger a specific childhood thought, or a waft of stale coffee could remind you of an unrequited love.
Ancient texts and archaeological records show the use of perfumes in some of the earliest human civilisations and some would even have it down on record that it first began in ancient Mesopotamia and Egypt, where it was used both at homes and within the temples. While some fragrances, like Chanel No. 5, Guerlain Shalimar and even Fabergé Brut, have stood the test of time to remain classics, others take more than just word of mouth.
Here, we make scents of 5 memorable fragrances that have since been reformulated and marketed to draw on a whole new generation. 1. Calvin Klein Obsession
At Calvin Klein, the phenomenal Obsession fragrance was launched over 30 years ago. In 1993, Kate Moss was the campaign model, shot by her then-boyfriend, photographer Mario Sorrenti. This also solidified their status within the fashion stratosphere. This new variation, now named Obsessed, utilises never-before-seen imagery from that time to further evoke and explore past memory, past love and present iconography. Available for women and men, the former has a base of white lavender and creamy musk, while the latter exudes black vanilla and warm wood. 2. Chloé Absolu de Parfum
Chloé's first rose fragrance was launched 10 years ago. This new limited edition variation, Absolu de Parfum, combines the Centifolia and Damascena roses, both commercially harvested for rose oil, with touches of vanilla and patchouli. Contained in a geometric glass cube that evoke the Fortuny pleats, it features a plaque with an antiquated gold patina and a grosgrain ribbon that was woven using a couture technique; taking an hour to produce just 24 metres of it! 3. Miss Dior Eau de Parfum by Christian Dior
It has been 70 years since Christian Dior's Miss Dior was launched to the world, representing his New Look. This new 2017 eau de parfum incarnation is a sensual mix of Grasse and Turkish Damascus roses with sparkling notes of blood orange, mandarin and Calabrian bergamot and finishing off with pink peppercorn and Guyanese rosewood. The face of this fragrance campaign is actress Natalie Portman, as she purrs: "And you, what would you do for love?"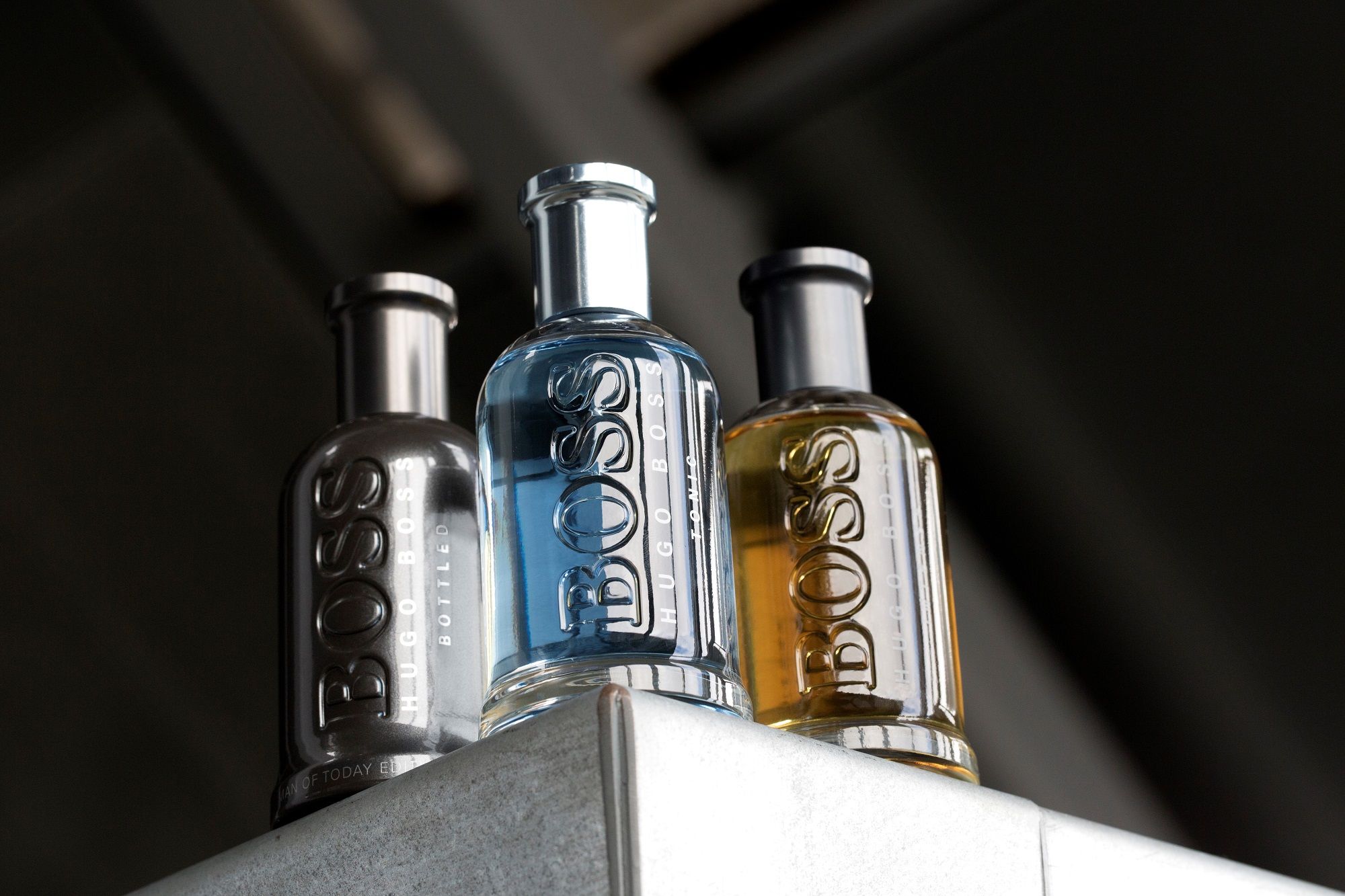 4. Boss Bottled by Hugo Boss
Launched 19 years ago, Hugo Boss's Boss Bottled series for men have enjoyed tremendous success due to its variety of scents within the portfolio. From light and fresh to a darker, more intense flavour, you can always find one that suits your personality. Or use one for day, another for night and a third for partying… Accompanying the latest campaign, fronted by Chris Hemsworth, will be a limited number of collectors' edition bottles. 5. Opium by YSL
You can imagine to the controversy to the use of its name when Yves Saint Laurent's Opium was first launched in 1977. Since then, there was the male complement, Opium pour Homme in 1995, Belle d'Opium in 2011, and when Black Opium first launched in 2014, it was too mired in controversy when then-creative director, Hedi Slimane, distanced himself from any involvement of its launch. Now, Black Opium is back, with a new reformulated heady Oriental scent of black coffee and white floral.