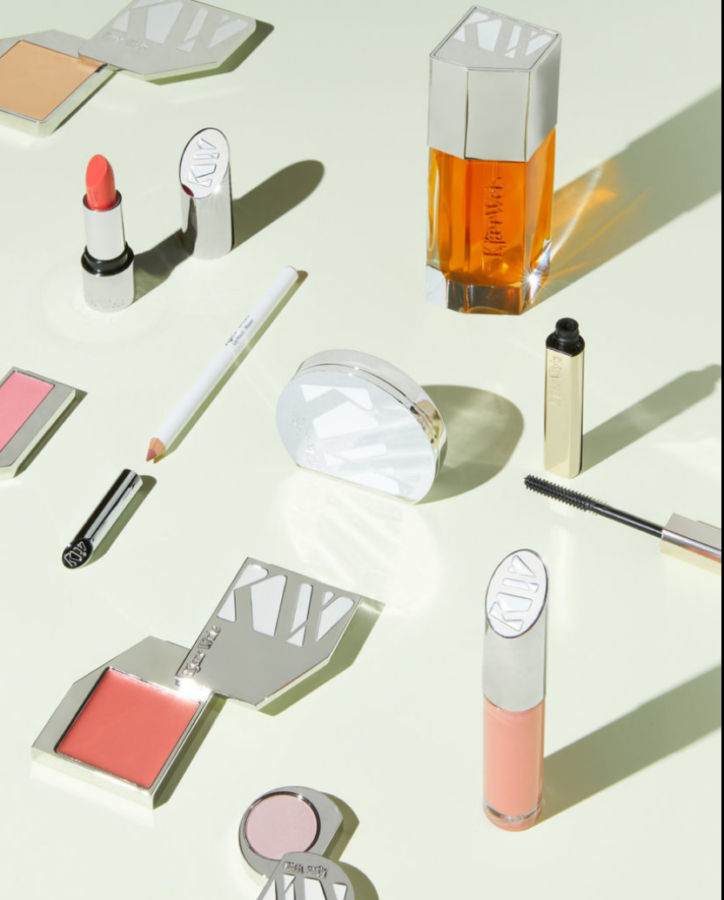 In a world where greenwashing is all too common, and sustainability is liberally used as a marketing buzzword, clean beauty is a contentious topic.
Many skincare and makeup brands are quick to label themselves as 'clean' without having to follow any regulations on what exactly this claim means. For the most part, clean beauty is in unchartered, undefined territory, and it is important to look carefully into products and brands in order to understand what exactly makes them 'clean'.
In the US, the FDA has banned a mere 11 ingredients compared to the 1,300 prohibited in the EU and Canada, leaving consumers to fend for themselves in regards to which ingredients to avoid. Parabens, fragrances, talc, hydroquinone and aluminium compounds are just a few obvious offenders remaining on a list of ingredients that aren't banned in America.
That being said, not all synthetic ingredients are cause for concern, the same way that 'clean' or 'natural' ingredients may not necessarily be better for you (or the environment, for that matter). Essential oils, for example, are incredibly concentrated and can be harsh on the skin when not diluted properly, as well as potentially being unethically sourced or processed with other damaging fillers or chemicals. It's no wonder brands such as Drunk Elephant, which vows to formulate skincare products without such suspicious ingredient families, avoid plant-derived oils.
Meanwhile, synthetic ingredients can be safe to use when manufactured correctly, and in some cases are more effective than natural alternatives. When synthetics are used, they should be a meaningful addition to a product, as opposed to simply acting as a filler or preservative. An example would be L-ascorbic acid, a synthetic derivative of Vitamin C that is seen as more effective, although less 'pure', than 100 percent Vitamin C.
If anything, the clean beauty movement has shown itself to be a potent reminder to be aware of what we are putting on our bodies and faces. Be sure to do your own research and look into the products you are using, and ensure that they are formulated with quality ingredients that are safe and preferably ethically sourced. The most important thing is to make sure what you are using is compatible and safe for your skin type and needs, regardless of what is deemed 'natural' or 'synthetic.'
With an ever-growing repertoire of clean skincare products out on the market, we turn to the makeup side of the story and introduce 6 brands that you'll want to add to your beauty table. Click through the images above to find out more.
This story first appeared on Lifestyle Asia Hong Kong
(Main photo: RMS Beauty; Featured photo: Paul Westlake/ Kjaer Weis)