A tale of love and longing to present a fragrance that is warm and hypnotically alluring
Les Parfums Louis Vuitton has rolled out a new fragrance titled Spell On You, accompanied by a film campaign directed by French fashion photographer and music video director Jean-Baptiste Mondino (known for his works with the likes of Madonna and David Bowie). The star of the campaign is none other than brand ambassador, actress and recent Bond girl Léa Seydoux.
The Spell On You video highlights an amorous interaction between two individuals and the universal longing for touch. "It had to be a love story, a love spell," says Jean-Baptise Mondino. "Then came the idea to portray their affection with a certain elegance, very pure. There is also the captivating feeling of a voyage, an escape, which is the signature of Louis Vuitton."
Léa Seydoux, meanwhile, notes: "This is a beautiful evolution of my continuing journey with Louis Vuitton, one that now comprises several evocative stories. I am honoured to embody a fragrance that is imbued with sophistication and sensuality."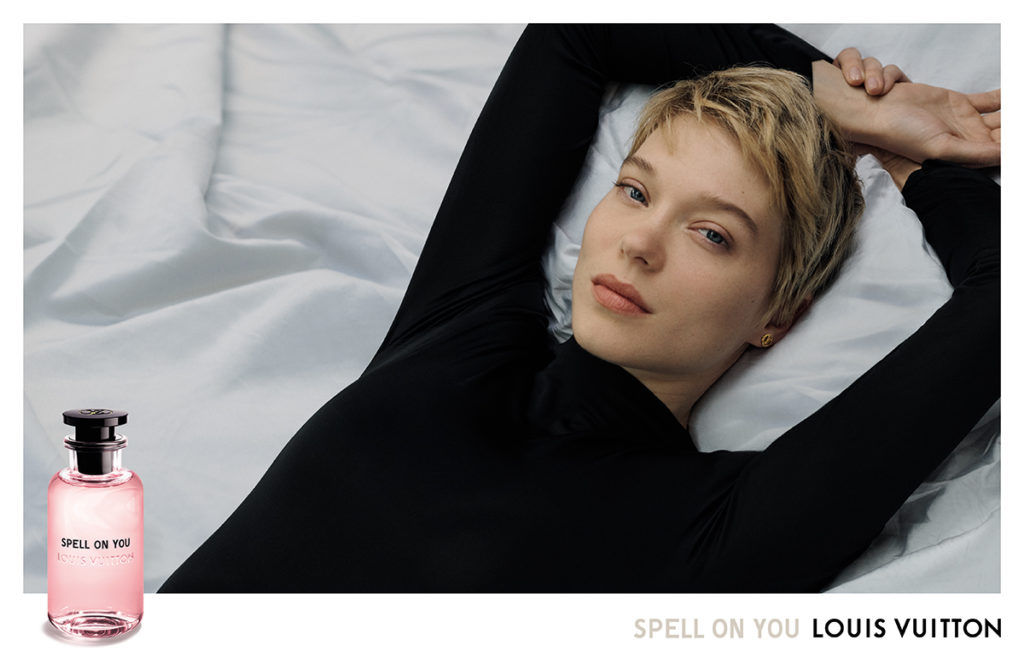 Composed in Grasse by Louis Vuitton Master Perfumer, Jacques Cavallier Belletrud, the fragrance is expressed with two essences of iris at its heart. Isolated and refined, the absolute's floral and vegetal notes reunite with the soft and powdery concrete. "The iris is a love potion unto itself, its scent literally sets the senses awhirl," says Jacques Cavallier Belletrud. "It's the ingredient of seduction par excellence, in beauty and in perfume."
The other major element is rose, which creates a sumptuous and sophisticated bouquet enhanced with honeyed notes from the acacia flower, radiant jasmine Sambac, velvety white musk and sparkling peach. As such, Spell On You releases an enveloping, euphoric warmth at first touch, then wafts through the air with a hypnotic allure.