Some dreams do come true…
The thousands of healthcare professionals working non-stop on the front lines of the ongoing crisis make up one of the few sources of hope in these difficult times. It has, however, not gone unnoticed that in order to save lives, many of these people have put their own on hold; forgoing normal daily routines and postponing major milestones – including weddings. That is why Four Seasons Hotel Jakarta, Time International and Prestige Indonesia have launched The Dream Wedding initiative, to celebrate these heroes and to gift one of them a literal dream wedding. It is a small gesture from us and our friends to say "thank you" to healthcare professionals for keeping us safe during these challenging times.
The "Dream Wedding" Contest Period
Registration period: August 15, 2020 – October 31, 2020
Winner selection: November 01, 2020 – November 09, 2020
Winner announcement: November 10, 2020
Wedding preparation: December 01, 2020 – February 28, 2021
Wedding date: March or April 2021
The Wedding Ballroom – Four Seasons Hotel Jakarta
The venue for this dream wedding will be Four Seasons Hotel Jakarta. The Four Seasons Hotels and Resorts group has recently introduced its latest global health and safety program, Lead With Care, that is focused on providing care, confidence and comfort to all guests. The program is grounded in healthcare expertise and is enabled by access to leading technologies and tools. It also outlines clear procedures that educate and empower Four Seasons employees to take care of guests and each other.
"It is with enormous sense of pride that we contribute and give back to the community," says Yonatan Kachko, General Manager of Four Seasons Hotel Jakarta. "It has been a pleasure as well to partner up with Time International and Prestige Indonesia from the very first day and we will continue to do so. Paired with the legendary service of Four Seasons that has been well known for over 20 years, we will ensure to give the winning couple their dream wedding."
The Presenting Sponsor – Time International
As a leading luxury retailer in Indonesia, Time International will arrange all the necessary details for the wedding. For one, the bride's jewellery pieces will be provided by Cartier. Other touches, including the bride's makeup and the groom's suit, will similarly be world class contributions from Time International. "Giving back has always been an important part of Time International, it's part of our company culture to give back when and where we can," Irwan Danny Mussry, President and CEO of Time International, exclaims. "The medical professionals risk their lives every day to help and care for patients and it's an honour for us to play part in helping one couple have the wedding of their dreams."
The Wedding Decoration – Nefi Décor
Another key element for the wedding, namely the décor, will be handled by Nefi Décor. Founded in 2001 by Nefianto Setiono, Ery Touwani and Susani Alimwidjaja, the company has made its name in the wedding industry and is renowned for its original designs for truly unforgettable weddings. So far, the company has done events in Singapore, Hong Kong, Australia, Italy, Monaco, Hawaii and France, often while collaborating with world renowned flower designers such as Vincenzo Dascanio, Ed Libby and Bob Conti. Their one-of-a-kind designs are a product of diligent personal meetings with the couple as well as using only the best fresh flowers, both imported and local.
The Wedding Organizer – Kenisha
The whole event will be organized by Kenisha Wedding Organizer. Established in 2003, the renowned wedding organizer has handled many high-profile and outstanding wedding events, in and outside of Indonesia. Kenisha is led by Fenny Palijama and a team of seasoned professionals. They aim to create memorable weddings both in formal and casual arrangements. The lucky couple will be definitely at ease knowing that their special day is in the hands of a solid team bound by camaraderie and professionalism built upon years of experience.
Master of Ceremonies – Daniel Mananta
As master of ceremonies, actor, producer and presenter Daniel Mananta will lead the proceedings with his signature charm. The seasoned presenter is most notable for his work as an MTV VJ as well as the host of "Indonesian Idol" for numerous seasons. "I'm grateful to be protected from viruses because of the medical fighters who have given their best. So, I want to present in what I do best for them," says Mananta about the upcoming project. "This is only a small thing, but hopefully it will have a big enough impact for the medical fighters who will be getting his or her wedding dream. I am also very proud to be able to work with friends and companies that care, such as Time International, Four Seasons and others, to provide the best for our medical fighters."
The Entertainer – Andi Rianto and Magenta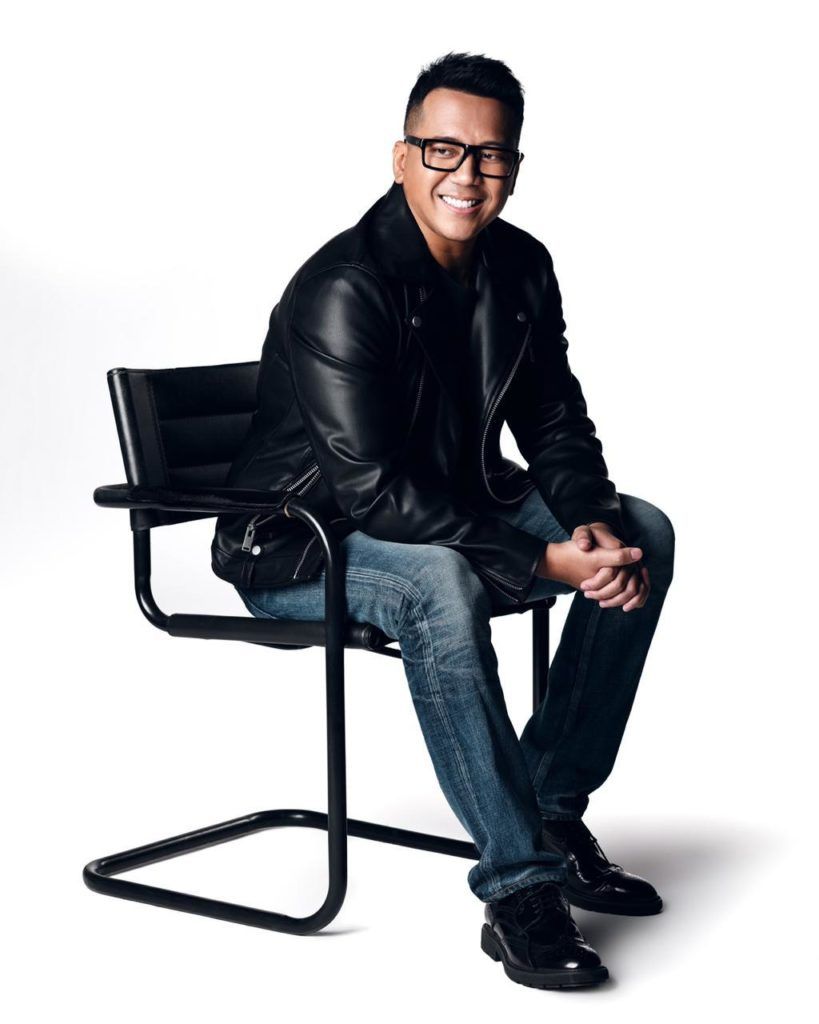 Andi Rianto is one of Indonesia's foremost film composers, having composed, edited or directed the music and soundtracks of more than 80 films. This is on top of the numerous musical arrangements he's created for singles, albums and concerts. "Sharing joy and happiness has always been a major driving force in my journey as a professional musician. That is why I am humbled and overjoyed – to say the least – when I was given the chance to contribute to this Dream Wedding project," Rianto commented. "In these turbulent times, in an exciting collaboration between Time International, Prestige, Four Seasons, Magenta and me, we will dedicate our thoughts and minds in creating a memorable wedding day for the true heroes of the times."
The Lighting – Lumens Indonesia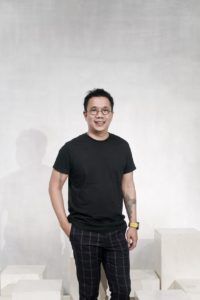 Also shedding a light on the heroes of the special day – in quite a literal way – is Lumens Indonesia. Now, admittedly, lighting is somewhat of an underappreciated element of wedding venues, yet it is one of the most crucial. Proper lighting can add drama, create the right ambience and draw attention to the finer details of the venue as well as the proceedings. And this is where Lumens Indonesia's solid understanding of lighting design will come into play, creating the perfect dreamy atmosphere. Established back in 2013 by Rensis Wenas, Lumens has an extensive portfolio of bringing a more illuminating approach to the décor of weddings as well as concerts, theatre, corporate events and even fashion shows.
Yet another sometimes-underappreciated-yet-decidedly-essential hero of weddings is the photographer. For this event, photography and videography services will be provided by The Leonardi, which is helmed by Indra Leonardi, owner of Indonesia's renowned King Foto Group. A graduate of Brooks Institute of Photography in Santa Barbara, Leonardi is known for the artistic style of his imagery. His team, meanwhile, is well-versed in capturing how weddings – and various other functions – unfold. Their flair for creative videography is also well-known. In short, the lucky couple to win this Dream Wedding will have plenty of emotional, natural and modern still images as well as video footage to cherish for the rest of their lives.
The Wedding Cake – Le Novelle Cake
Last but not least for now, we have the cherry on top of all wedding receptions: the wedding cake, which in this case, will be come from Le Novelle Cake. The company started live as a modest home business that has grown to become a thriving venture run together by Miyo Minaki, Dion Riyadi and Miya Tiffany. Now, Le Novelle's creations can be seen on display at exclusive hotels and venues around Jakarta and Bali, while orders can come from as far as Singapore, Hong Kong and Australia. Most importantly, however, Le Novelle Cake didn't just begin as a family business, it remains as such till this day and invokes a personal, family-style touch for its clientele. It goes without saying that one of the highlights of this Dream Wedding would be the equally dreamy wedding cake standing proudly over the happy couple.
The Wedding Dress – Hian Tjen and Hosanna
While worn only once, a wedding dress is – without doubt – one of the most memorable pieces a woman would ever don. For this special Dream Wedding, the bride will walk down the aisle in a stunning dress designed and created by Hian Tjen. No story about this couture house would be complete without a look at the track record of the man behind it. Hian, a member of the Indonesian Fashion Designers Council (IPMI), has won numerous awards, created various bespoke pieces for high profile clients and showcased his stunning collecitons both here in Jakarta and abroad. For this particular wedding dress, Hian Tjen will be collaborating with Hosanna Textiles, whose portfolio of bridal gowns is no less impressive.
More Partners to come…
In the following weeks leading up to the announcement of the winning couple and later as the big day draws ever closer, more partners and vendors will be announced as The Dream Wedding takes shape.
Official Media Partner
To make sure that the story of this special occasion and everything leading to it is properly chronicled, Prestige Indonesia will be present every step of the way. The lucky couple will also be featured exclusively in the magazine. Ronald Liem, Publisher and Editor-in-Chief of Prestige Indonesia says: "It is our way to thank medical workers and professionals for their courage and bravery in fighting the pandemic. We are grateful for the dedication and sacrifices of all frontline individuals who have gone above and beyond the call of duty."
How to Enter the Contest
If you or your partner are healthcare workers or medical professionals in Indonesia, you have a chance to win your dream wedding. Simply submit a 5-minute video telling a brief story of your relationship and describe why you should win. For more information, including terms and conditions as well as other technical info, head on over to The Dream Wedding official website