Ramesh Jackson from Marriott International breaks down his strategy during this time of recovery and what the future holds for the tourism industry in Indonesia.
As we look back at the past couple of years, it goes without saying that the pandemic has had a particularly adverse impact on the hospitality industry. This unprecedented crisis has dealt the industry with uncharted challenges; but at the same time, it was also a true eye-opener as it has forced industry players to be more agile and flexible in terms of strategizing, whether it's in terms of properties, people, and everything in between.
Fortunately, we're finally entering a promising recovery period, as shown, for instance, by the island Bali finally reopening to international tourists. To this end, Marriott International's Area Vice President for Indonesia, Ramesh Jackson, shares that the company's strategy for this recovery period was already started even during the pandemic.
"We have been working on a strategy even during the pandemic. As you know, Bali was predominantly for international travellers. While there was a significant number of domestic travellers, international was still the bigger number. And not just in Bali, but even in Jakarta. The business was predominantly in that segment. When we went into the pandemic, we had to switch gears," Ramesh elaborates. "So, from 80-percent international and 20-percent domestic, we had to go 98-percent domestic and 2-percent international. The strategy and the planning started even back when we were tied up with a lot of domestic accounts, because we knew when the borders open, it'll take time for the international travel to ramp up."
Ramesh also believes, to a large extent, that they're still very dependent on domestic travel at least until the middle of this year. He also notes that they'll continue that strategy throughout this year, even though borders are opening up. He also thinks that it's going to be at least the fourth quarter before they see a significant number of international travellers coming in.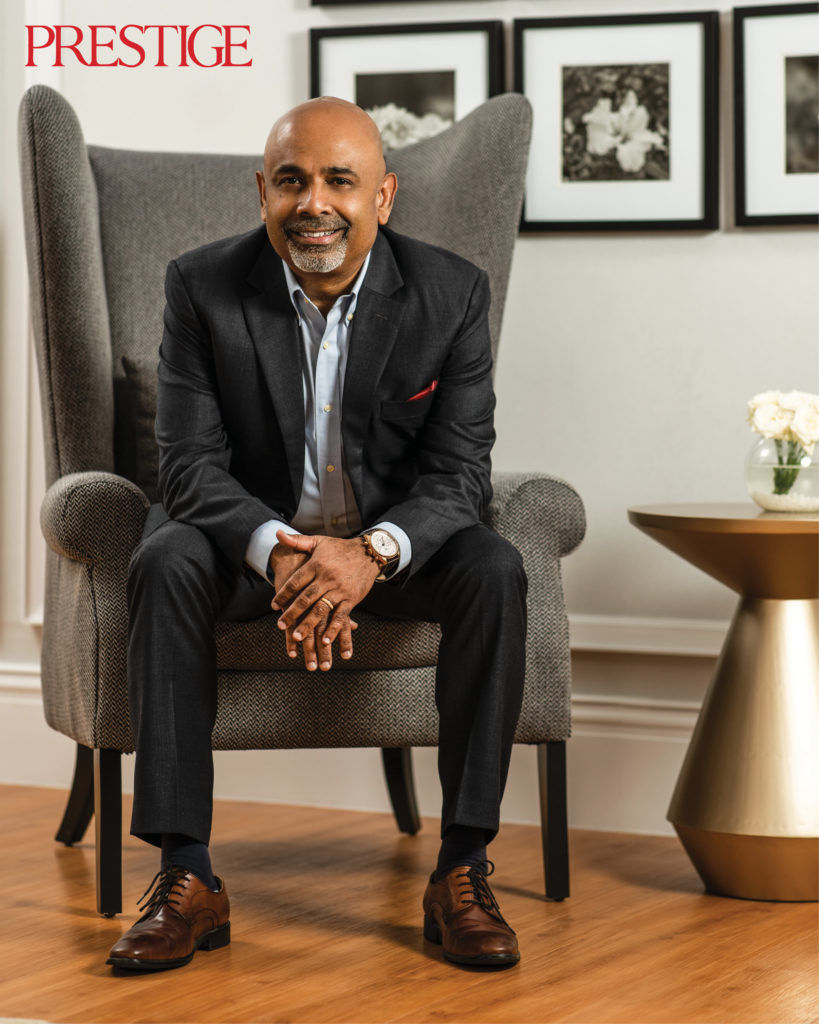 Ramesh then continues: "The planning is very dynamic and we have a solid plan. And we need to be nimble with the folks that are coming even to Bali. China and Russia were big source markets for us. But, right now, the Chinese are not able to travel outside of China, while Russians are not able to come from Russia. So, two big markets for us are no longer available. We knew it'll take time. We thought the Russians would come back as soon as the border opened, but now they can't. So, we need to quickly pinpoint a new source market we need to go after."
Speaking about new markets, Ramesh notes that one of the incredible potentials that Indonesia still has going for it is the ability to open more diverse tourism destinations. Mind you, Indonesia is currently developing 10 new tourist destinations referred to as "New Bali," including Labuan Bajo in East Nusa Tenggara, Mandalika in West Nusa Tenggara, Borobudur in Central Java, Lake Toba in North Sumatra and Tanjung Kelayang in Bangka Belitung to Morotai.
"What excites me about Indonesia is the vastness of it. We say it's a country of thousands of islands – and it truly is. Think about it: from Medan to Raja Ampat. Look at the diversity of what Indonesia has to offer. It has anything and everything you want," he explains. "One of my colleagues from Hong Kong was in Labuan Bajo, and he said that as they were taking off, he looked outside and saw how gorgeous those islands are. Probably even better than what we have in the Maldives. And then you go to Raja Ampat, for example, or the diving sites around Manado. It's just phenomenal."
Indeed, Ramesh believes that there's still a lot of untapped potential simply waiting to be brought into the limelight. "Here's the thing … what is it that we don't have in Indonesia in terms of tourism? When you go to Bali, look at all the temples, beaches, and green scenery that you have. Bali is very diverse. But if you look at Indonesia as a whole, it's also phenomenally diverse in terms of what it has to offer for tourism. The 10 New Bali are huge places, and they're all phenomenal destinations. That is what excites me. I think we've just scratched the surface in terms of Indonesia's potential for tourism."
More importantly, Ramesh says that Marriott would open more hotels in the new tourist destinations, which have begun to receive a growing number of both domestic and foreign tourists. On top of that, Ramesh also mentions how excited Marriott was about the Indonesian government's plan to build a new capital city in East Kalimantan, which would certainly open an opportunity for the hospitality company to expand its network there.
"I think Bali will continue to do well, and it will come back to its old glory days in the next couple of years, if not sooner"
Touching on the subject of expansion, he also elaborates on the recent and upcoming acquisitions by the brand. "We've opened Aloft Bali Kuta, and we will be converting The Dharmawangsa into a luxury collection. We will be opening St. Regis as well. For St. Regis, it will be towards the end of this year, since we already have a General Manager, senior leadership, and basically a full team," Ramesh points out. "We have 60 hotels. We're looking to be at 62 or 63 hotels by end of this year. Furthermore, we are looking to open our luxury collection in Labuan Bajo, hopefully by end of next year or a little bit beyond that. The target is for us to have 70 open hotels. And we will continue to look at bringing new brands."
On the latter, Ramesh adds: "We also have a brand called AC by Marriott that's not in Indonesia yet. So, we would love to bring that to Indonesia. Actually, there are multiple brands that we would like to see come in. Plus, we've only scratched the surface in terms of having hotels outside of the major cities, right? For example, we don't have hotels in Semarang, Palembang, and Pekanbaru. It'll be great to have our brand in all these destinations since Indonesia is a huge market for us."
It goes without saying that as he looked ahead, Ramesh also recalled the lessons taught by the pandemic. "You know, they say the crisis is a good teacher and you should learn something from every crisis. For me, I can think of a couple of things. From a business perspective, I think the lesson is how do we do more with less? We have, for example, what we call the right size. What can we do better without sacrificing customer service? How can we do things better, and more efficiently using technology? I think that's the lesson. It will always be with us," he explains. "And I think the lesson learned is efficiency. We are implementing, we have implemented, and we will be implementing efficiency from now on. And I don't think we'll ever go back to the old way of doing things. That was what I can think of from a business perspective."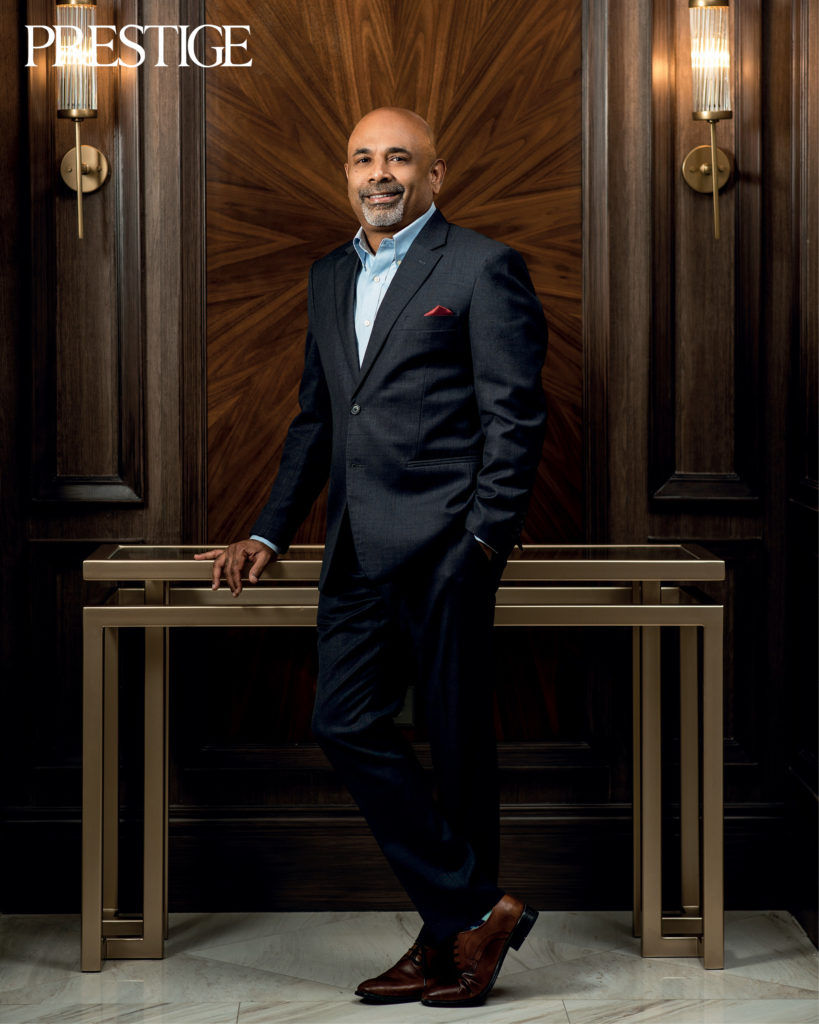 He then continues: "Moreover, from a personal perspective, I don't think I'll ever take travel for granted. Here's the thing: When I first moved to Indonesia with my family, the plan was to visit a new place every month, for one weekend; to go take my family and go see one part of Indonesia. And my first trip was to Yogyakarta. I wanted to take the kids on an overnight train. The ticket was bought, and everything was done. But unfortunately, we had to cancel everything due to the pandemic, and we haven't been traveling.
"So, my point is this: Don't procrastinate. If you want to travel, then you should go for it. Don't say 'I'll do it next week' because you'll never know if you can travel next week. God forbid, but you could have another case spike or even another variant. I'll never take travel for granted. And second, don't take Mother Nature and Mother Earth for granted. Never. I think those are the few learnings that I think will stay with me all of my life."
As our conversation come to an end, Ramesh also shared his predictions for what lies ahead. "I think the future of tourism in Indonesia is very bright. I think Bali will continue to do well, and it will come back to its old glory days in the next couple of years, if not sooner. But we need new destinations as well. We need Labuan Bajo to flourish. We need Manado to flourish. We need places like Bintan and Batam, which has a lot of offerings there, to flourish as well.
"The return of travel is encouraging news for the industry. We are seeing an increase of international travel in recent weeks and as long as we stay focused on developing the needed infrastructure to achieve this and work hand-in-hand with the local government, the future of travel is positively bright," says Ramesh in closing.