Bianca Lutfi shares her life's journey in this special collaborative photoshoot with fashion designer extraordinaire Didit Hediprasetyo.
The day of photoshoot for Prestige's cover for this issue was what you can call a happy Sunday. And it was a particularly special one because not only did we have Bianca Lutfi as this month's cover girl, the photoshoot is also a collaboration with notable designer Didit Hediprasetyo – who also took on the role of the creative director for the shoot. "I'm having such a lovely time with Bianca at this photoshoot," Didit expresses. "Everything was just flowing and spontaneous. She is very kind, precise, graceful, elegant, understated, fun and full of life."
The feeling is, unsurprisingly, mutual. "It's exciting since I get to wear his fabulous pieces! Plus, he is also the creative director for this shoot, so I know the results will be amazing," says Bianca. "I always love Didit's collections. His creations are always immaculate with modern, clean lines that definitely elevate you when you wear it. He is the most creative person I know and his taste is like no other."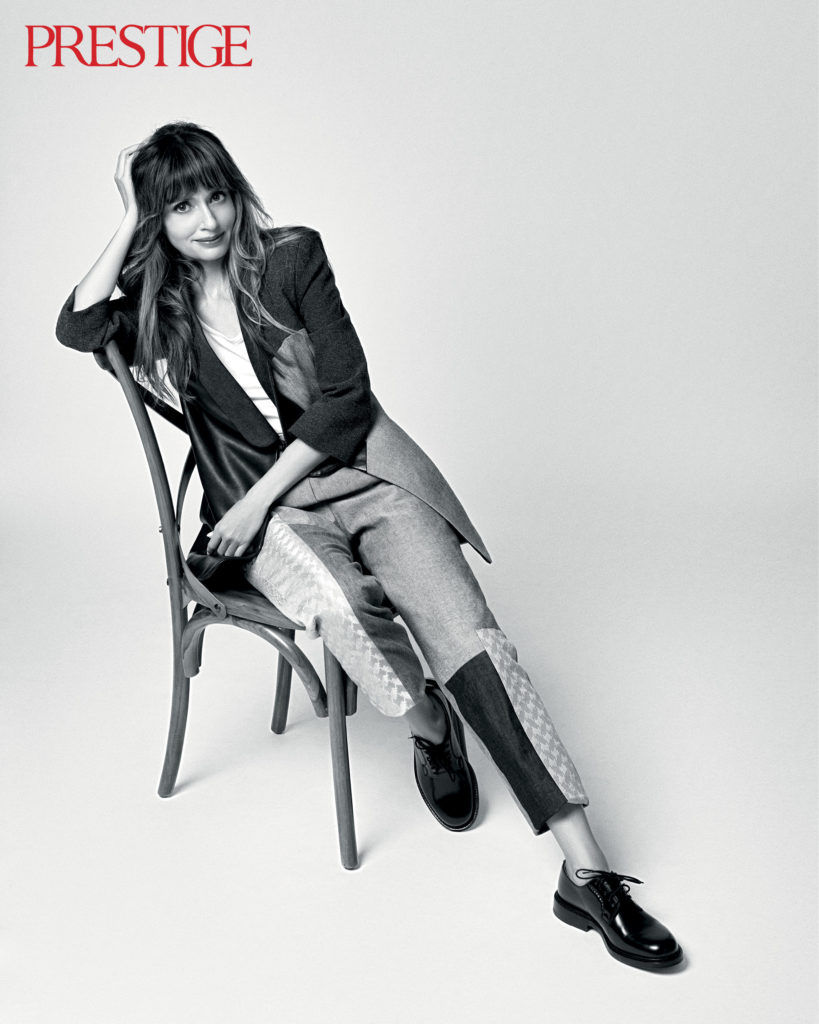 Lots of smiles and good energy filled the room during the photoshoot. Both the muse and the maestro –and everyone in the room– seemed to have a great time working together. Rocking Didit's masterpieces, Bianca was indeed the embodiment of a Didit Hediprasetyo woman, which he defines as "in tune with her inner work." As for the pieces on display here, they were taken from Didit's spring/summer 2022 couture collection and included houndstooth songket, tailored jacket and parang or herringbone songket trench coat. There was also the maestro's favourite: the songket tuxedo from his last fall/winter 2021 collection, a cropped leather jacket, and also a vintage Yves Saint Laurent dress from the '80s styled with a crocodile leather belt.
How Didit describes the concept of the photoshoot is "being comfortable with ourselves, and luxury is about having the space to grow within and mirroring it externally according to the flow that is in tune with your own rhythm." This observation, in turn, was perfectly in line with Bianca's story and the values that she holds. Having been through different transitions in life, this perspective has greatly helped Bianca grow as a person.
Bianca started her career as a model in 1990. She has appeared in music videos and appeared on various magazine covers during her modelling days. She has also starred in the movie Kuldesak which was released in 1998 and credited as the flick that revived the Indonesian movie industry. Despite her impressive portfolio in the industry, however, Bianca realized that being in front of the camera was not her thing. So, she moved to work behind the camera as a producer and director, and started her own production company, which, she admits brought her more joy.
"I believe challenges are here to make you stronger. The most important thing is to know who you are at your core and not let your roles define you"
Later, Bianca would step into an entirely different role as her husband became the Minister of Trade – and before that the Indonesian Ambassador to the United States of America. "Life brought me different experiences. Ibu Duta Besar, Ibu Menteri – they're all just roles you learn to fulfil while you are there," says Bianca. "I try to find joy in everything that life throws at me. I find joy in just being myself."
Transitioning between these two very different worlds must have been really challenging. On that, Bianca notes: "I believe challenges are here to make you stronger. The most important thing is to know who you are at your core and not let your roles define you. This is something that I take with me: whatever life throws at you, always be true to who you are. You might need to make adjustments here and there because of your roles, but always stay true to who you are." Interestingly, Didit's Spring/Summer 2022 couture collection is, as the designer himself described it, "a tribute to a woman's self-growth." This was yet another perspective that truly resonated with Bianca's life. "I think as a woman, it is definitely very important to grow and learn from everything that life throws at you. Always ask: what is it teaching me? How can I be a better person because of this? How can I grow?" she observes. "Everything in life is temporary. Every role, every position. So, I always try not to lose myself in whatever role I am in at the moment.
"I think self-growth is doing little things to be a better person. Sometimes people expect it to be big, miraculous things. But I think it's the small, everyday things"
"I think self-growth is doing little things to be a better person. Sometimes people expect it to be big, miraculous things. But I think it's the small, everyday things. For example, being kind to someone, doing nice things or saying nice things to people. The small things that adapt. That's self-growth for me." She goes on, "And I think I'm stronger now. That's what I know. And I grow every day. That's the purpose of life, I think."
From all the experiences in her life, Bianca has learned that happiness is an inside job. "You can't depend on anyone other than yourself for your happiness. That's easier said than done, but very true." So, how does Bianca find happiness in day-to-day life? "Every morning I tell myself, 'Today I'm going to have a good day.' But life is life, right? The day might turn out to be not so good, but at least it would be better since I've intended for it to be a good one."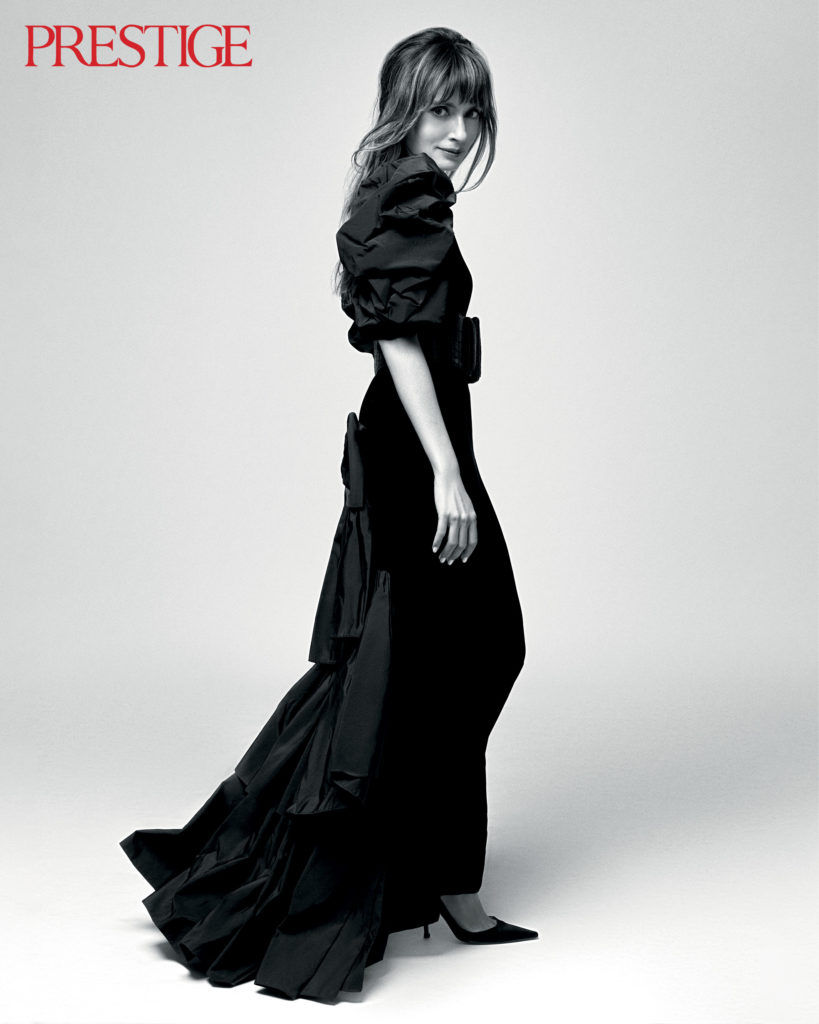 Lately, however, Bianca has been particularly excited as she is preparing to launch her own clothing line. And Prestige is honoured to be the first media that Bianca shared the great news with. "It's called Baha Gia. It's a line of print-based dresses inspired by the diversity of Indonesian culture," Bianca shares. "It's a line of easy and carefree dresses. Dresses that feel like warm hugs. I want the dresses to bring joy to people's lives, to bring happiness. A gentle happiness. I want the wearers to be happy and carefree."
On the inspiration behind Baha Gia, Bianca elaborates: "I love to wear dresses that are fun and easy to wear. I noticed that there aren't many Indonesian brands that focus on making dresses, so I thought, why not make a brand myself? I want to create dresses that would bring joy to anyone who wear them and make prints that would bring a smile to people's faces."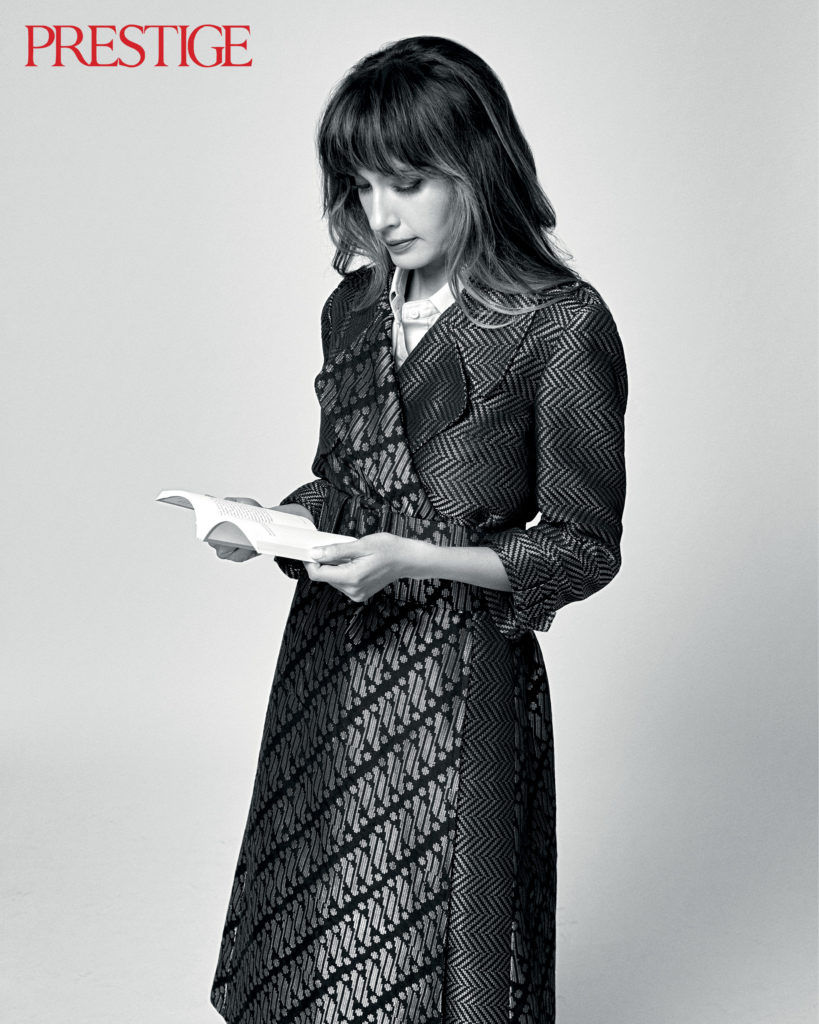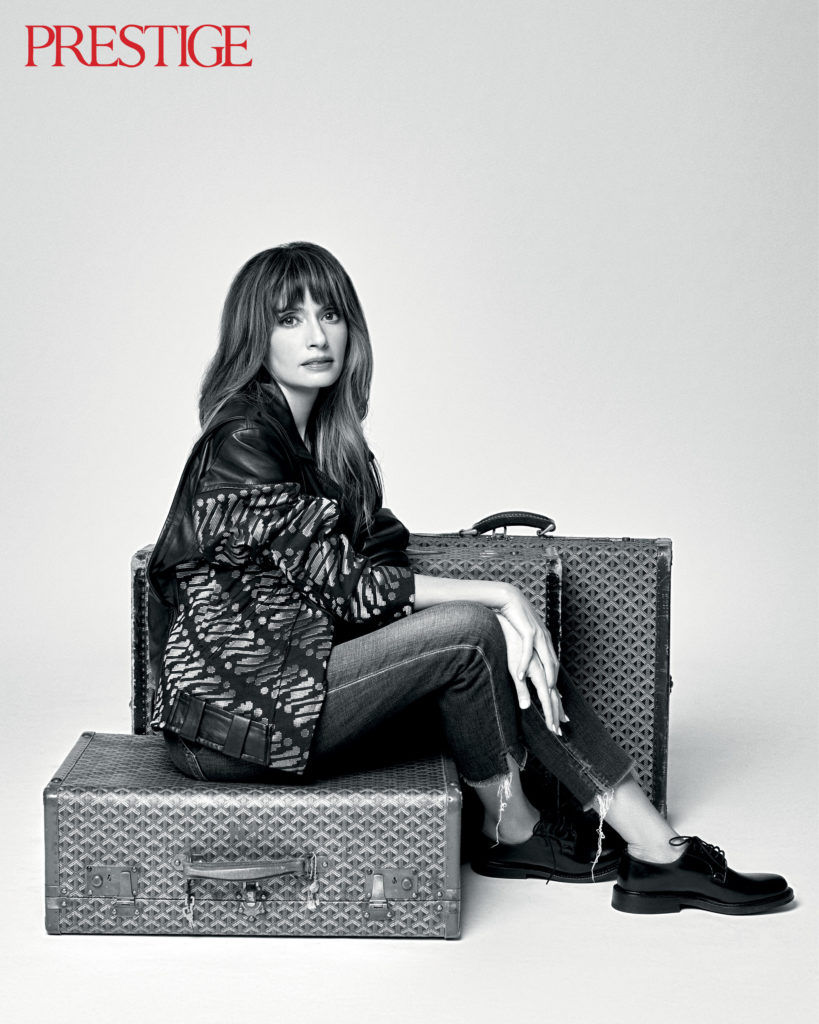 Besides being kept busy by her upcoming clothing line, Bianca is also actively involved at Cita Tenun Indonesia, an organization that works to preserve and revitalize the art of woven textiles. The organization already has several events scheduled for this year as well as programs to help woven textile artisans throughout Indonesia.
Looking towards the future, Bianca shares her hopes and what she wants to achieve. "I just hope that my clothing line Baha Gia will fulfil its purpose and bring joy into the world. As for me, I simply want to be happy every day and be at peace."
Creative Director & Styling Didit Hediprasetyo | Photographer Ig Raditya Bramantya | Makeup Bumiauw | Hair Shabura | Styling Assistant Shamilla Alaydrus | Production Ade Sari